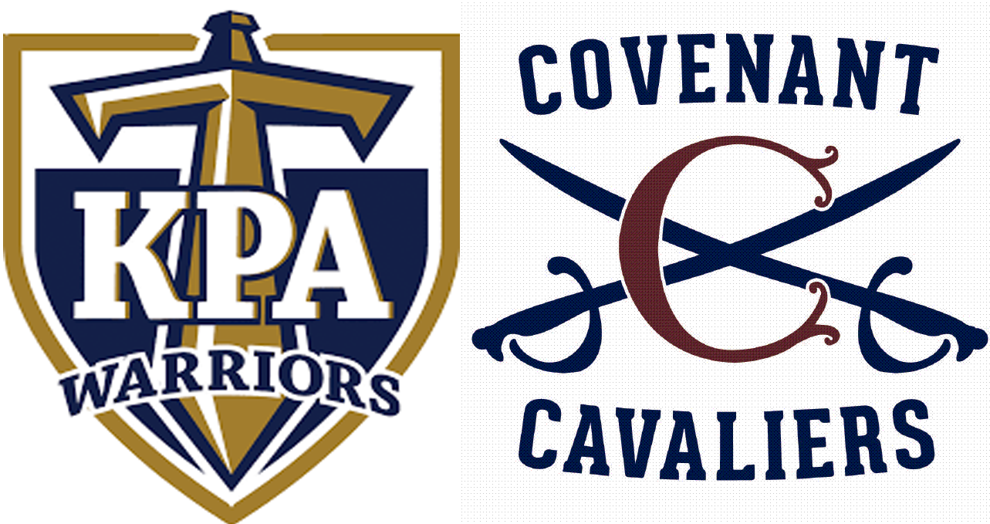 ABILENE -- Football, the cliché goes, can be a game of inches.
And while Fort Worth Covenant Classical was clearly the better team against Kingdom Prep on Friday in a TAPPS Six-Man Division III state semifinal matchup, there were a few plays decided by a scant few inches that very well could have made the means to the end much different at Anthony Field.
The Cavaliers rode a powerful second half to a 74-40 victory to move into the state championship game, using a mixture of extended drives and quick strikes to take control then deliver back-to-back knockout blows.
KPA couldn't keep pace with Covenant Classical's spread passing attack, which generated 394 of the Cavs' 535 total yards. Quarterback Lanham Briley connected on 25-of-38 passes and fired 7 touchdowns with receivers Nate Bennett ( 9 catches for 103 yards and 2 touchdowns) and Whit Jewett (6-101-2) as his favorite targets.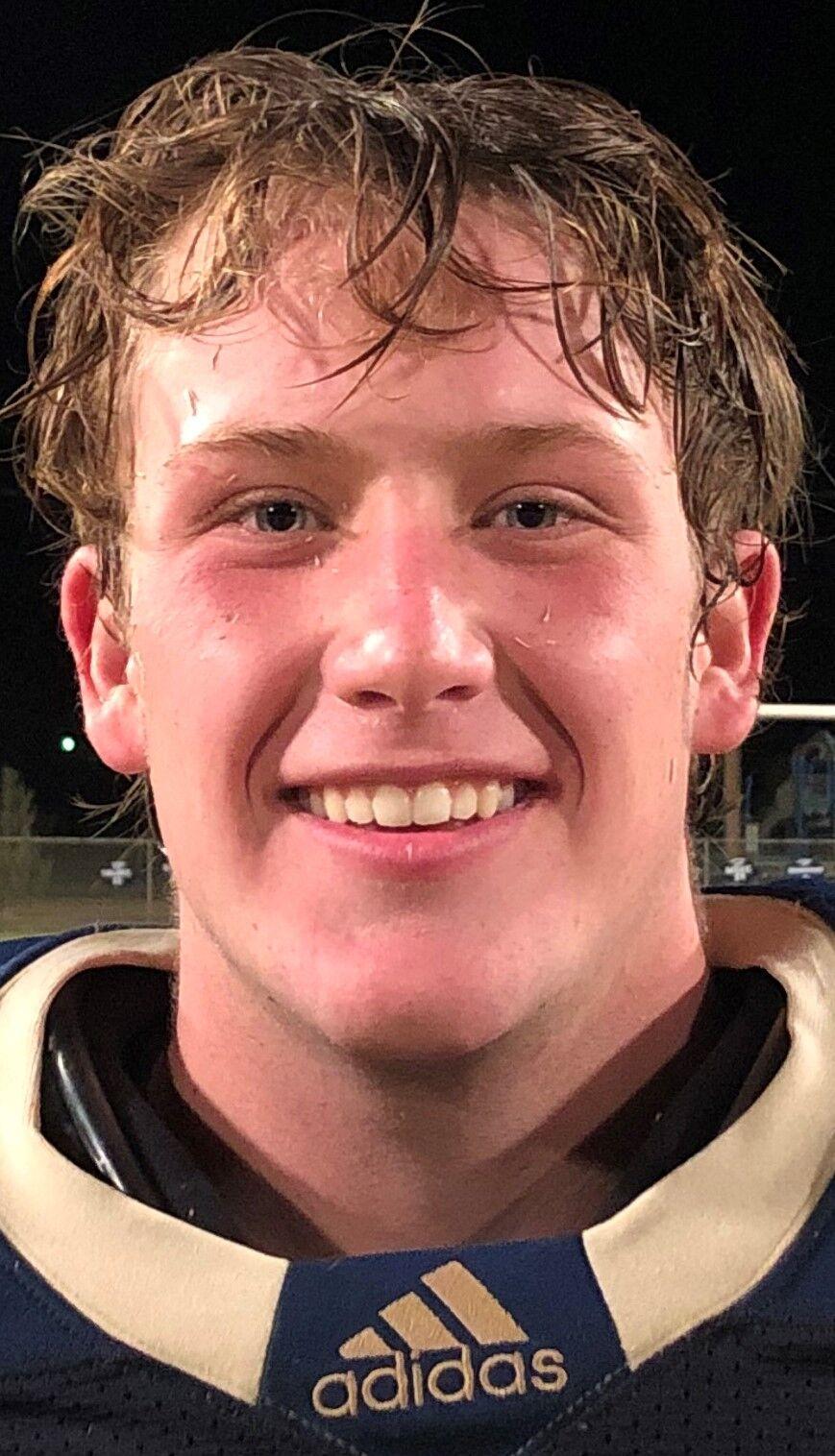 The Warriors (10-3) certainly had their moments, led by Ben Lashaway's 259 total yards (171 rushing/61 receiving/27 passing) and 5 total touchdowns, including a 73-yard dash to the end zone on the game-opening kickoff.
Just not enough moments, and particularly in two key moments when momentum shifted to the Cavaliers (11-2) to put KPA squarely behind the 8-ball. Covenant Classical outscored the Warriors 44-14 in the second half after a toe-to-toe battle in the opening 20 minutes.
"We can't say it was just one play here or there because they are such a good team, but there were a lot of little things that could have changed the game a lot," Kingdom Prep senior Samuel Griffith said. "We played a great first half of ball and they played a better second half.
"They have really good receivers, their quarterback can rip it and they have great backs as well. They can spread out a defense in a lot of ways and we didn't have the answers to stop them."
One time that was painfully true flipped the game around and Covenant Classical's defense rose to the occasion in the third quarter to change the complexion of the game even more.
KPA led 26-22 with under a minute left in the first half and was on the verge of producing a fourth defensive stop of the night. But on fourth-and-10 from the 25-yard-line, Briley dumped a screen pass to Joshua Sapp, who broke two tackles and picked up 16 yards. Two plays later, Bennett snared a 6-yard throw for a score that sent the Cavaliers to the break with a 30-26 advantage.
"We felt pretty good going into halftime, but we missed a couple of tackles on that little screen pass and gave up the touchdown, which hurt a little," Warriors' coach Jeff Klein said.
Those good vibes persisted until a sour turn of events late in the third quarter.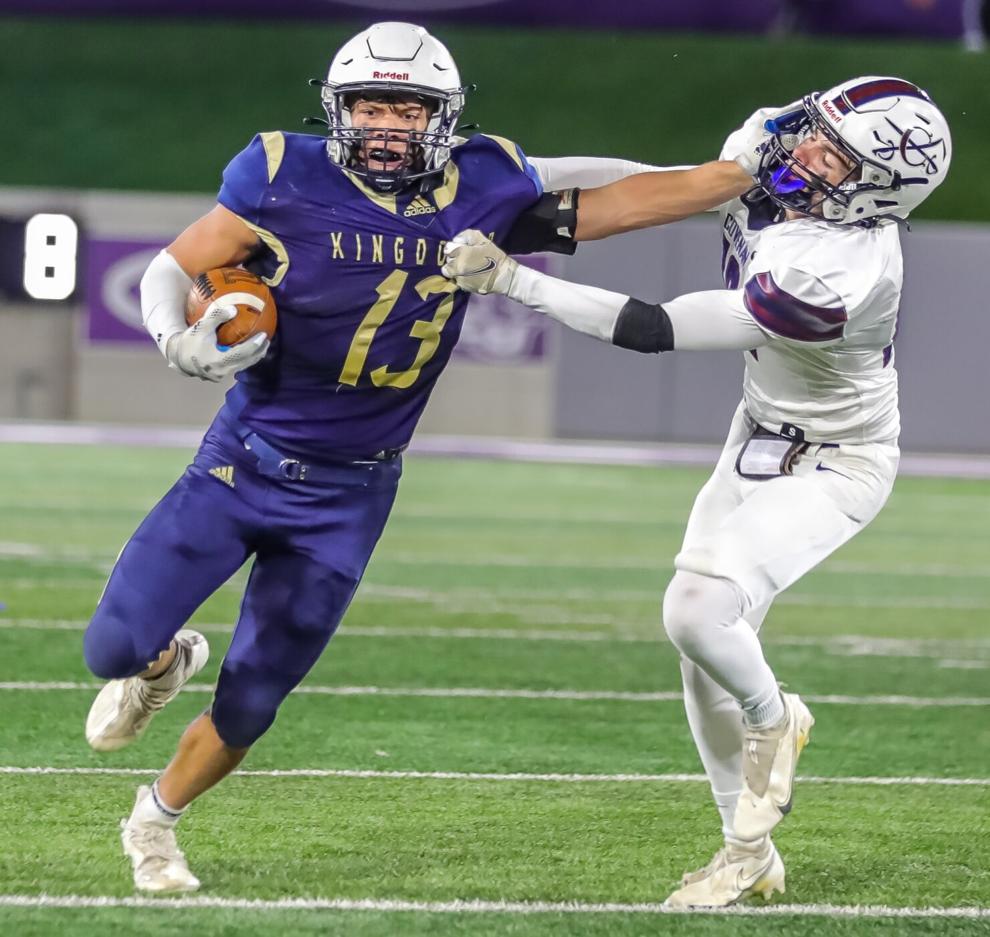 Both offenses came out clicking in the second half, swapping touchdowns – Lashley's 2-yard run to cap a 47-yard march got KPA within 36-34 with 4:58 on the third-quarter clock. Lashaway's 23-yard bolt on the first play of the series and a big fourth-down pass interference flag set up the score.
But Covenant Classical answered quickly when Birley heaved a 47-yard TD strike to Sapp to push the lead back to 44-34.
Needing to answer to keep pace and with a break when the Cavs tried an onside kick that didn't work, the Warriors ran Lashley three times for 14 yards to set up fourth-and-1. On the next snap, Lashley ran again but Covenant Classical stacked him up for no gain to get the ball back.
Smelling blood in the water, the explosive Cavaliers went to work. Briley zipped back-to-back passes to Jewett for 32 and 22 yards and Jewett darted into the end zone from the 1-yard-line to push the lead to 52-34 as the third quarter wound down.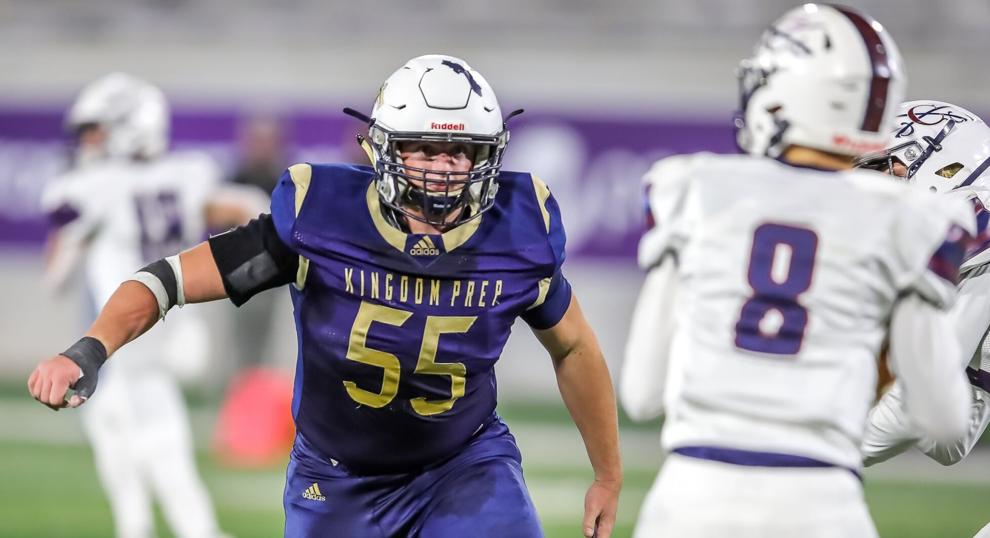 Kingdom Prep had one response left when Lashaway's 27-yard pass to Daniel Sell opened the path to the Warriors' final TD. Lashaway grabbed a throwback screen from Hudson Winter on fourth down and raced 9 yards to close the gap to 52-40 with 8:48 left in the game for a glimmer of hope.
But the Cavaliers weren't interested in any more back-and-forth and struck for a pair of one-play touchdown strikes sandwiched around another fourth-down stand. When the dust settled, Covenant Classical was ahead 66-40 and on the way to a spot in the championship game.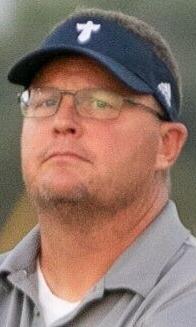 "Our gameplan was to run the ball to work the clock and when they stopped us then scored, they got a lead bigger than 8 points and took us out of our game plan," Klein said. "They stopped us a couple of times and we couldn't ever get back in a rhythm and then they took it to us in the fourth quarter."
Which brought an end to another memorable season for Kingdom Prep that provides the next building block toward climbing to the mountaintop.
Until Friday, the Warriors had reeled off 10 wins in a row until running into the Covenant Classical buzzsaw. Including last season when KPA played for the state crown, the Warriors are 21-5 with back-to-back district championships.
"Where our program is now is understanding expectations and what hard work does – seeing that dedication and passion, and seeing that commitment goes a long way every year," Klein said.
Added Griffith, a key cog in each of the last three seasons, "Since my freshman season, we've always talked about mental toughness, and we've grown in that way every year. We've learned to give our best effort every day. Wins are nice, but the best feeling comes from when you give your best effort every day, and we did that all season long."
-------------------------------
TAPPS SIX-MAN DIVISION III
State semifinal
At Anthony Field | Abilene
COVENANT CLASSICAL 74, KINGDOM PREP 40
Kingdom Prep               6      20     8      6      --        40
Covenant Classical       6      24    22    22    --        74
KPA -- Ben Lashaway 73 kickoff return (kick failed)
COV -- Rex Platt 18 pass from Lanham Briley (kick blocked)
COV -- Luke Breedlove 11 pass from Briley (Platt kick)
KPA -- Lashaway 7 run (Carson Jackson kick)
KPA -- Sam Griffith 15 pass from Hudson Winter (run failed)
COV -- Whit Jewett 3 pass from Briley (Platt kick)
KPA -- Lashaway 9 run (kick failed)
COV -- Jewett 17 run (kick failed)
KPA -- Lashaway 2 run (Jackson kick)
COV -- Joshua Sapp 47 pass from Briley (Platt kick)
COV -- Sapp 1 run (Platt kick)
KPA -- Lashaway 9 pass from Winter (kick failed)
COV -- Nate Bennett 41 pass from Briley (Platt kick)
COV -- Jewitt 18 pass from Briley (pass failed)
COV -- Logan Clifton 1 run (Platt kick)
TEAM STATISTICS
                                 KPA                COV
First downs             14                    17
Rushes-yards          34-177            14-141
Passing yards         155                  394
Total yards               332                  535
Passes                      11-23-0            25-40-1
Fumbles-lost             0-0                   2-0
Punts-Avg.                0-0                    0-0
Penalties-yards         4-20                 3-26
INDIVIDUAL STATISTICS
Rushing: KPA -- Ben Lashaway 27-171, Sam Griffith 7-6; Covenant Classical -- Joshua Sapp 6-82, Whit Jewett 3-39, Logan Clifton 2-15, Blake Schroeder 1-12, team 2-(minus) 2.
Passing: KPA -- Hudson Winter 6-12-0 79 yards, Griffith 4-10-0 49 yards, Lashaway 1-1-0 27 yards; Covenant Classical -- Lanham Briley 25-38-1 394 yards, Jewett 0-1-0 0, team 0-1-0 0.
Receiving: KPA -- Lashaway 4-61, Daniel Sell 3-38, Jackson Tidwell 1-32, Griffith 2-24, Sam Crews 1-0; Covenant Classical -- Nate Bennett 9-104, Jewett 6-101, Sapp 3-76, Rex Platt 4-45, Schroeder 2-13, Luke Breedlove 1-11.
Records: KPA 10-3, Covenant Classical 11-2