After 19 years with the LC boys program, Brad Crow switched to girls for the opportunity to coach his two daughters
NOTE: This story originally posted on Oct. 13.
At its core, coaching sports has an awful lot to do with relationships -- learning how to push, prod and motivate the players who ultimately have to step between the lines and execute what they have been taught to do.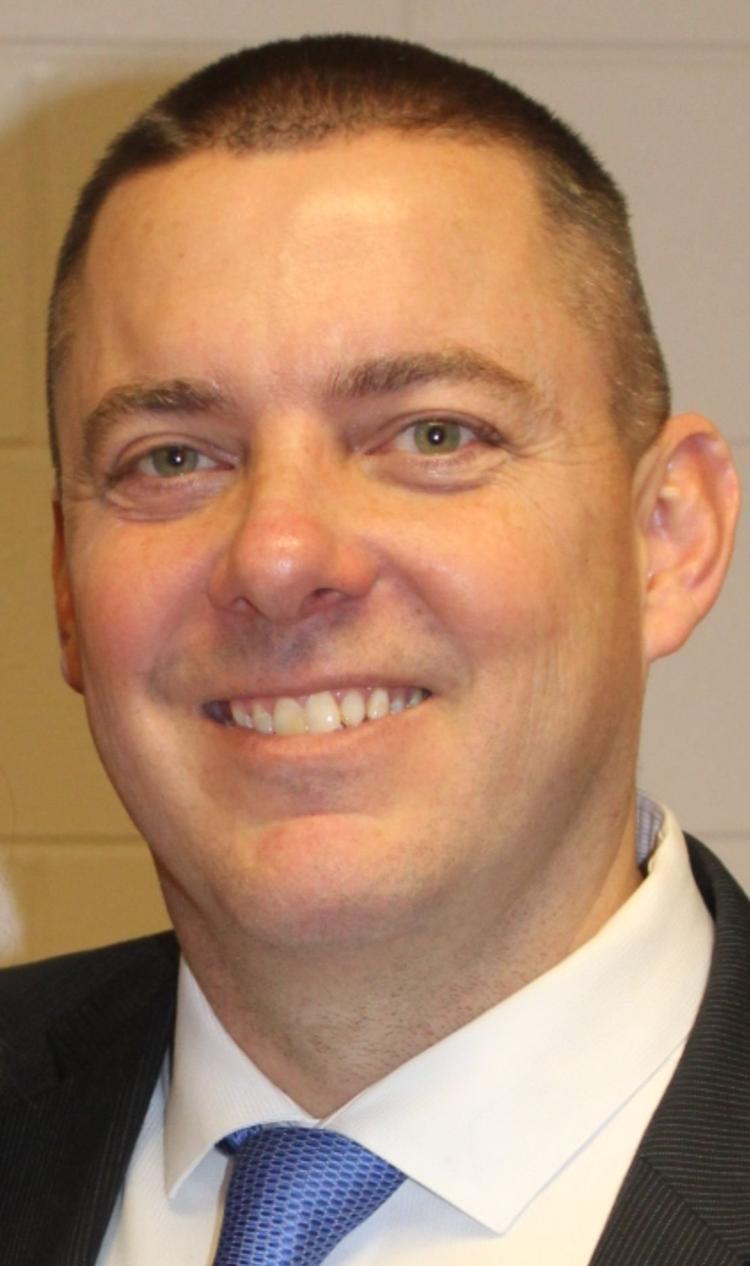 Over the course of a successful 19-year career as the boys basketball coach at Lubbock Christian, Brad Crow mastered a variety of methods to manage the crews he guided.
When Crow switched gears 18 months ago, he jumped onto a new learning curve, albeit one with familiar faces and personalities -- including a pair under his own roof.
In Crow's maiden season in charge of the Lubbock Christian girls last season, he coached daughters Macey, a senior, and Abbie Crow, a freshman.
Along with a strong roster around those two, the Crows made their one season together memorable with a postseason run to the TAPPS Class 4A state semifinals.
"I had never really thought about switching over and coaching girls because I loved coaching boys and still do," said Crow, who guided the Lubbock Christian boys to the 2013 state crown. "I did coach my girls' AAU teams when they were growing up and I enjoyed that.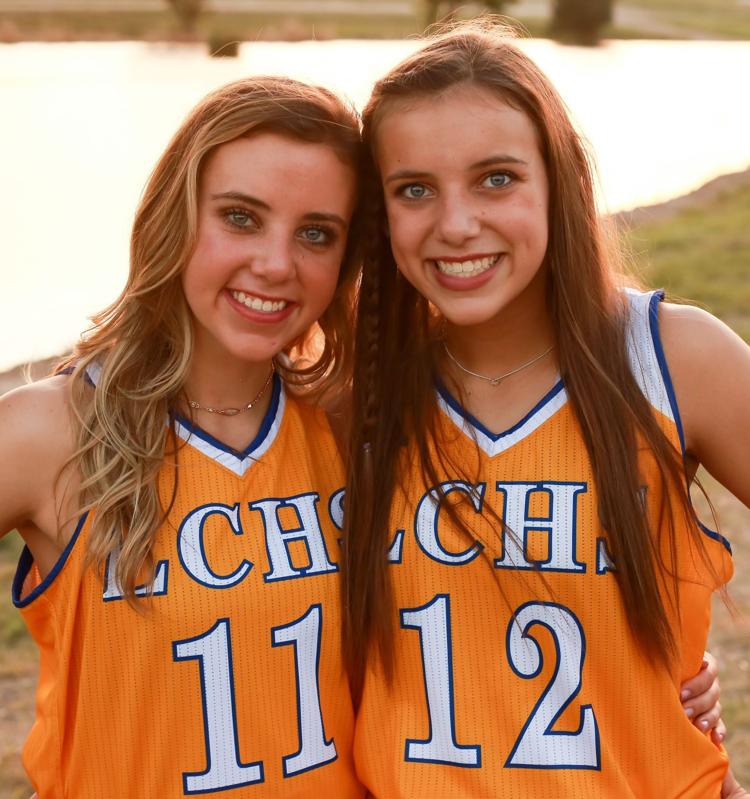 "A couple of years ago when the girls job came open, I was offered the job. I turned it down and immediately regretted it. When (former coach Matt Moore) left after being there a year, I was offered the job again and I took it."
What Macey and Abbie Crow taught their father along the way -- or perhaps reinforced what he picked up as he and his wife Rachel raised them -- is how important it is to adjust to different personalities.
Three years in age isn't all that separates the two sisters. Their father knew the personalities were different but coaching them during the school year gave him a clearer view while also providing insight into how to deal with the variety of personalities that tie a team together.
"They're two different players and it took two different ways of coaching them to motivate them, which is something I had to adjust to," Brad Crow said. "With Macey, I couldn't coach her really hard, but I also didn't need to. She is really smart and was like a coach on the floor for us -- and very cerebral player. With Abbie, I coached her pretty hard, but I always knew she could take it.
"I could praise Macey 10 times and get on her once and she's going to remember that one time. I can hammer on Abbie 300 times and then praise her once and she thinks she's the best player in the world. They're just wired differently."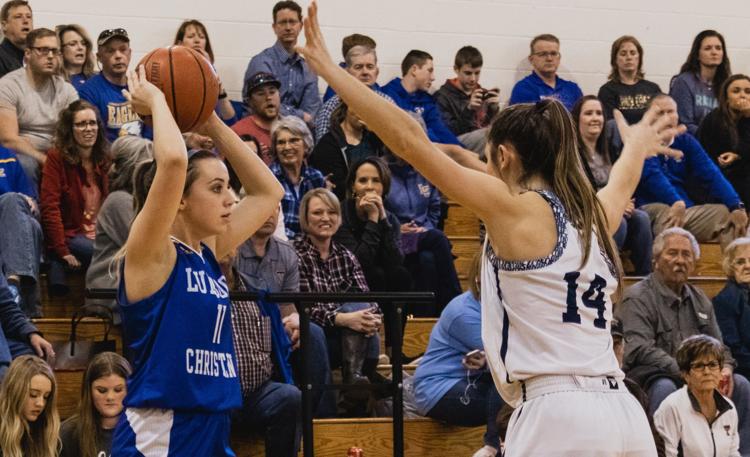 One common thread connects the sisters, particularly after the one year together under their dad's tutelage: They loved the experience.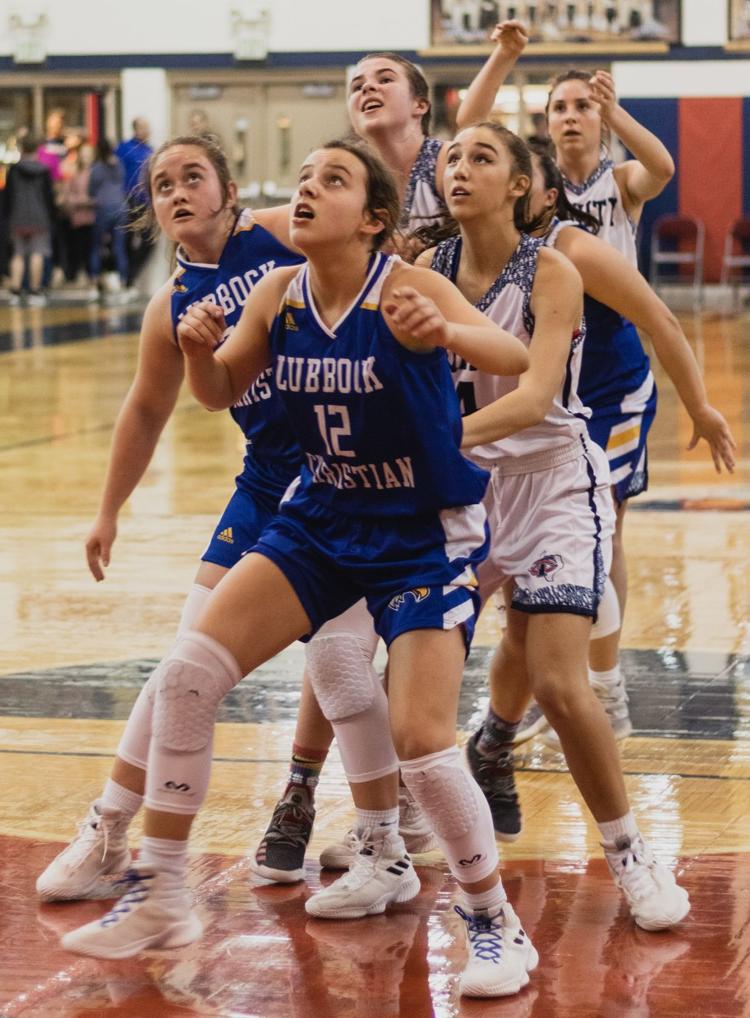 Macey Crow played for three coaches in four seasons at Lubbock Christian, so finishing with a familiar face and some stability was a plus.
Abbie Crow figured out pretty quickly that being the coach's daughter wasn't always going to be easy but also had some benefits.
"I was a little nervous coming into the season because I saw how hard he was on the guys," Macey Crow said. "But he definitely balanced it and adjusted to coaching girls. He was hard on us, but he also made sure it was a fun season. He taught us lot of new things, and he also really helped us spiritually and was a great leader for the whole team."
Added Abbie Crow, smiling as she painted a picture of her relationship with Brad Crow, "When I found out he was going to be our coach, I was a bit nervous and excited at the same time. I knew I'd be yelled at more because he always yells at me, but I was also really excited that I was going to get to play for my dad. After a while, you realize that it's just basketball. It was more intense than when he coached us in the summer, and I'd get mad at him sometimes, but I figured out it was just best to let it go – that he coaches me hard because he loves me."
Which Brad Crow made sure was accentuated, especially with his younger daughter.
"There were a couple of nights when Abbie was lying in bed and went in to hug her and reassure her that I loved her and just had high expectations."
Whatever methodology Brad Crow leaned on certainly worked.
With his daughters as two of the cornerstones, Lubbock Christian thrived as a team because of their chemistry and camaraderie. No Lady Eagle averaged double digits in scoring, but six girls produced between 5.5 and 9.5 a contest.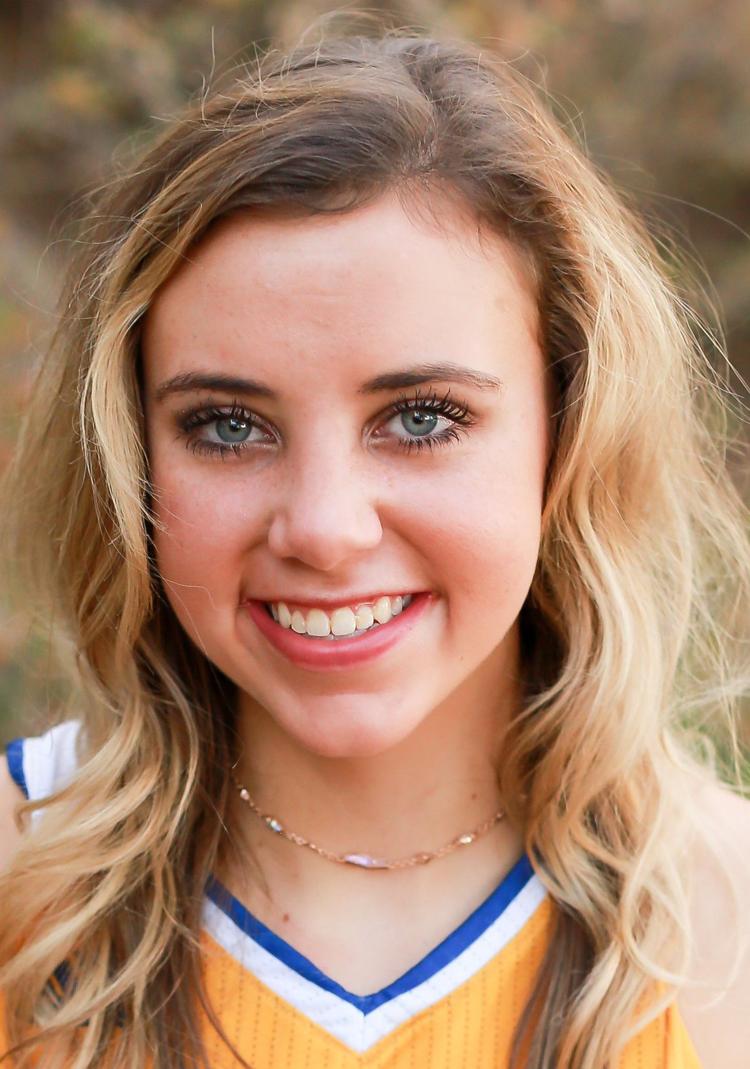 In the thick of that balanced attack, Macey Crow averaged 8.1 points, 3.2 assists and 2.2 steals a game on the way to earning all-state honors. Abbie Crown was solid in her debut season with 6.3 points and 5.1 rebounds a contest, which garnered second-team all-state honors. Both were all-district and Abbie Crown claimed the district Newcomer of the Year award.
Along the way, plenty of memories accompanied the game results of a 29-12 season.
The Lady Eagles adopted the Latin motto "memento mori," a somewhat morbid notion that they put a positive spin on. The translation is "remember that you will die," but Lubbock Christian's conversion was directed more at absorbing everything that happened along the journey.
"It really puts in perspective to not take anything for granted and to cherish every practice, every day and every game -- to work hard every day and enjoy each other," Macey Crow said. "My dad made sure we did that. It's going to be great to look back at all the memories we got to share together – all the bus trips, the dinners together, winning playoff games by playing as a team.
"For Abbie and me, that's really true. Not everyone gets to play for their dad or be as close as we are, and we got to do both."
Never was the closeness as evident as Senior Night for the Lady Eagles.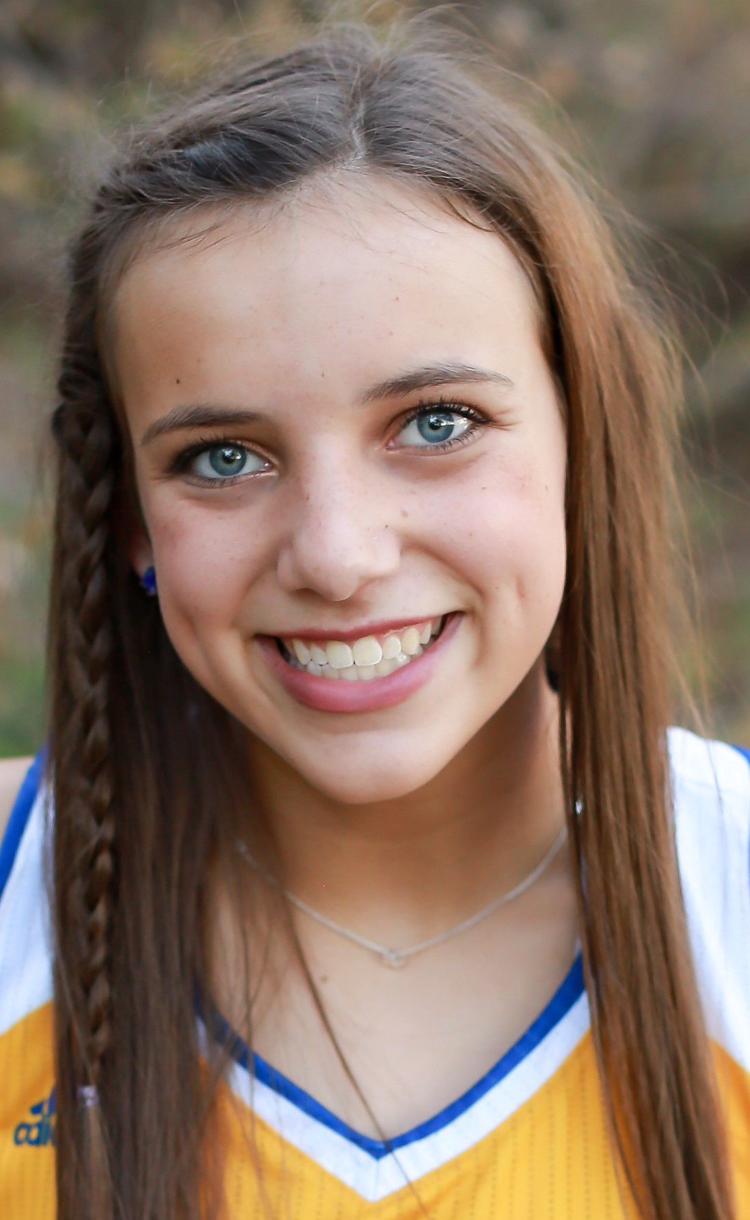 Brad Crow had been through the drill before with his boys' teams and knew Senior Nights are always a tug-at-the-heartstrings ordeal. But that couldn't prepare him for the much-closer-to-home impact of Macey Crow's final hurrah.
As the clock dripped away in a rout of Midland Trinity, Brad Crow sent Abbie Crow to the scorer's table to check in for her big sister so she could come off the floor the last time in front of the home crowd.
"At first, I told myself 'I'm not going to cry -- it's just Senior Night and we're going to play more games together in the playoffs,'" Macey Crow said. "But when Abbie came onto the floor, I realized my emotions were about to hit me then I started to lose it. I was already pretty emotional and then while I was hugging my dad, I completely lost it.
"It was sad that I only got to spend one season with him as my coach, but it was going through my mind that I was so thankful for all the years of him coaching me in AAU and from the stands."
Abbie Crow was swept up in similar emotions.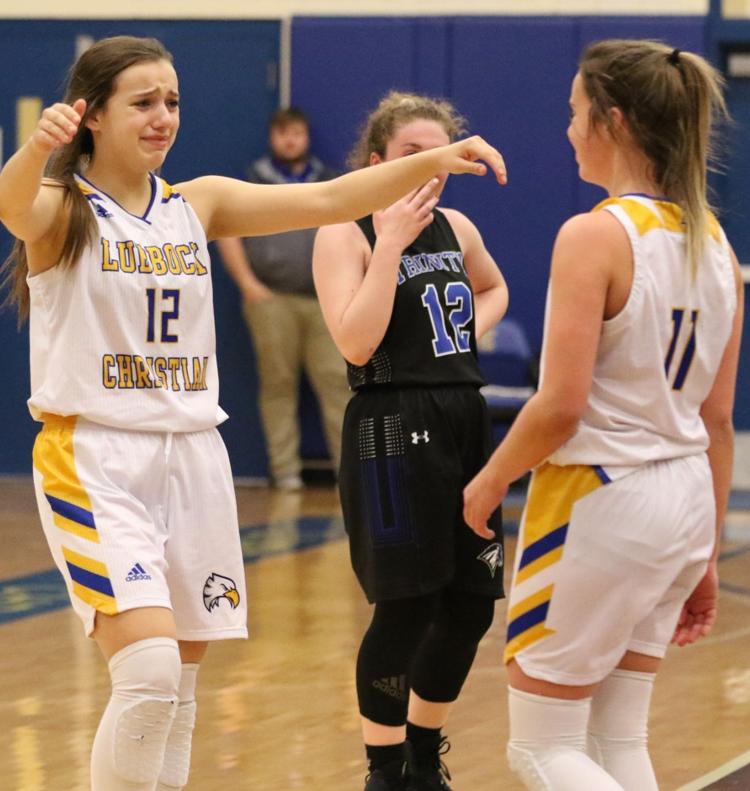 "Senior Night was really sad for me," she said. "I cried a lot because I had only gotten one season to play with Macey and I didn't think it would go so fast."
All of which hit Brad Crow like a tidal wave as he watched the scene play out.
"I looked down at the scorer's table and Abbie was losing it," Brad Crow said. "So they had a crying embrace on the court as Macey came off. It was special for me to watch, but then I got very emotional, too."
There was more emotion three weeks later when the season ended with a loss to Trinity Christian in Waco. But the sadness will always be superseded by the happy memories.
"I loved coaching the girls we had, but especially getting to coach my own daughters," Brad Crow said. "That was a major part of why I wanted to take the job. It was a chance for us to be able to share one season together and it turned out to be a special season."
Randy Rosetta is the publisher of HubCityPreps.com
Contact him at HubCityPreps.com or (806) 407-0188.
Follow on Twitter | @HubCityPrepsLBK & @RandyRosetta