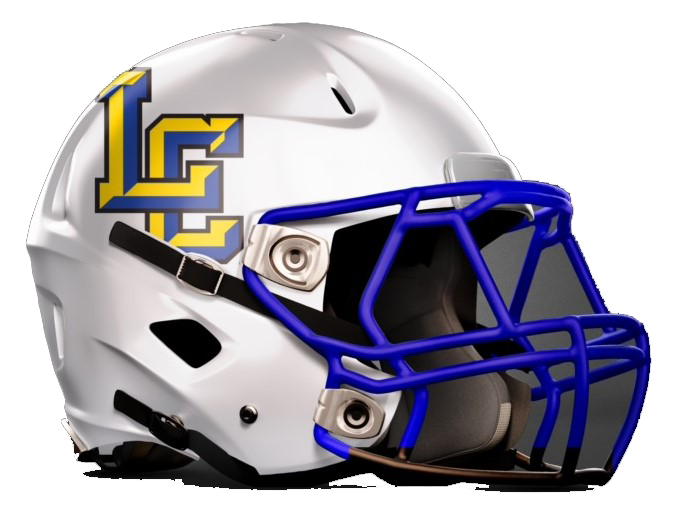 ABILENE -- Will Hawley had a couple of chances to put Lubbock Christian ahead in the fourth quarter Friday night but missed both kicks.
Given a third try, the versatile junior delivered a huge kick that won't be forgotten any time soon by Eagle players and fans.
Hawley's 20-yard field with no time on the clock lifted Lubbock Christian to a wild-and-wooly 31-28 victory against Pantego Christian in a battle of TAPPS Division III heavyweights in an area-round playoff game at Shelton Stadium.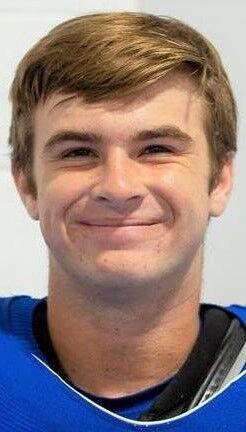 The victory propels the Eagles (11-1) into the state semifinals for the second time in three years, and this time Trinity Christian awaits. LC and the Lions will collide at 2 p.m. Saturday Frenship's Peoples Bank Stadium.
Hawley got a reprieve for the game-winner when Pantego was flagged on a 25-yard kick that he missed. The Panthers (10-2) were penalized for contact on the center, a rare, but correct call that led to the second opportunity – one that Hawley drilled.
Lubbock Christian got the ball after a key defensive stand on a night when the two offenses dominated most of the game.
The Eagles rolled up 465 yards, headlined as usual by quarterback Bax Townsend, who ran for 206 yards and passed for 225. Townsend zipped a pass to Karson Leatherwood, who spun away from a tackle and raced 57 yards to the end zone to knot the score 28-28. Hawley missed an extra point to keep that score even.
That was the last of a flurry of touchdowns as the two teams traded blows for four quarters.
The Eagles struck first on Townsend's 28-yard run and added a second first-quarter score on a 31-yard hookup between Townsend and Trax Adams.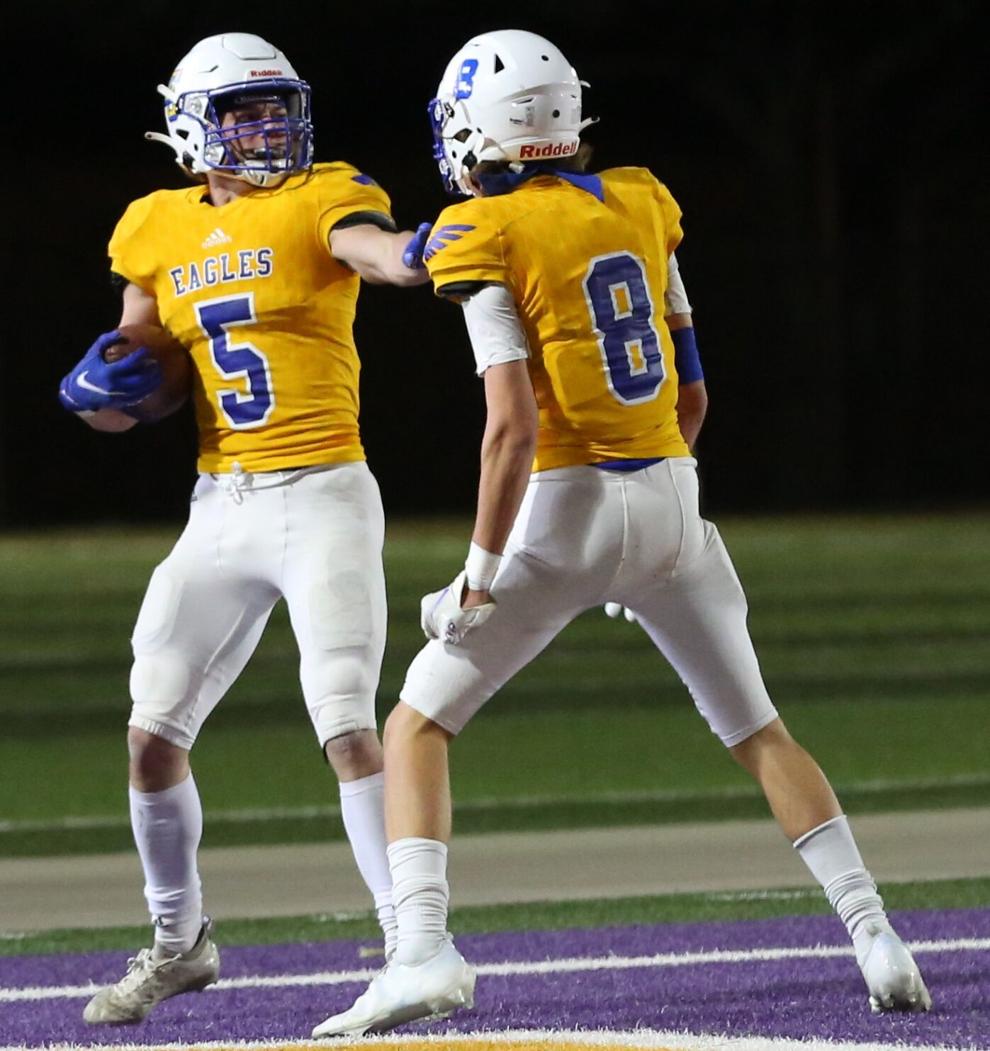 Pantego, which finished with 351 yards, answered each of those with a TD and led 14-12 late in the first half. Hawley gave Lubbock Christian a 15-14 halftime advantage when he booted a 24-yard field goal as the second quarter ended.
Townsend stretched the lead when he scored on a 2-yard run, but the Panthers produced the next two scores. The second was a 64-yard pass play that could have been a backbreaker. Not against a Lubbock Christian offense that rarely fails to click.
And because the Eagles pulled back even, Hawley got another chance – or two – to be the hero and delivered. He also led the defense with 7 tackles, while Luke Lee ad Leatherwood contributed 6 apiece.
Connor Lack snared 5 passes for 113 yards and was the holder on both field goals.
----------------------------------------
TAPPS DIVISION III
Area-round playoff
At Shelton Stadium | Abilene
LUBBOCK CHRISTIAN 31, PANTEGO CHRSTIAN 28
Lubbock Christian       12    3      7      9      --        31
Pantego Christian        7      7      8      6      --        28
LC -- Bax Townsend 28 run (run failed)
GP -- Cort McDonald 24 pass from Kaden Paladini (Juyoung Noh kick)
LC -- Trax Adams 31 pass from Townsend (run failed)
PC -- Dylan Spain 62 run (Noh kick)
LC -- Will Hawley 24 FG
LC -- Townsend 2 run (Hawley kick)
PC -- Spain 1 run (Paladini run)
PC -- Adin Newhouse 64 pass from Paladin (Noh kick)
LC -- Karson Leatherwood 57 pass from Townsend (kick failed)
LC -- Hawley 20 FG
TEAM STATISTICS
                                  PA              LC
First downs             21               14   
Rushes-yards          31-263        47-240
Passing yards          88               225
Total yards               351             465
Passes                      2-6-0           11-21-1
Fumbles lost            1                   0
Punts-Avg.                1-40.0          2-26.0
Penalties-yards         6-52            10-75
INDIVIDUAL STATISTICS
Rushing: Pantego Christian -- Will Spain 8-107, Kaden Paladini 14-86, Rickers 7-47, Pruitt 3-23; Lubbock Christian -- Bax Townsend 36-206, Brady Simmons 11-34.
Passing: Pantego Christian -- Kaden Paladini 2-5-0 64 yards, Cort MacDonald 0-1-0 0; Lubbock Christian -- Townsend 11-22-0 225 yards.
Receiving: Pantego Christian -- Adin Newhouse 1-64, MacDonald 1-24; Lubbock Christian -- Connor Lack 5-113, Karson Leatherwood 2-60, Trax Adams 1-31, Simmons 2-15, Will Hawley 1-6.
Records: Pantego Christian 10-2, Lubbock Christian 11-1
Up next: TAPPS Division III state semifinal – Lubbock Christian vs. Trinity Christian,  2 p.m. Saturday at Peoples Bank Stadium in Wolfforth.