Patriarch Larry Hays carved legendary status at LCU and Texas Tech, then his sons followed in his footsteps to lay the groundwork for Lubbock Christian standouts Hampton, Kaytee and Kelsee Hays.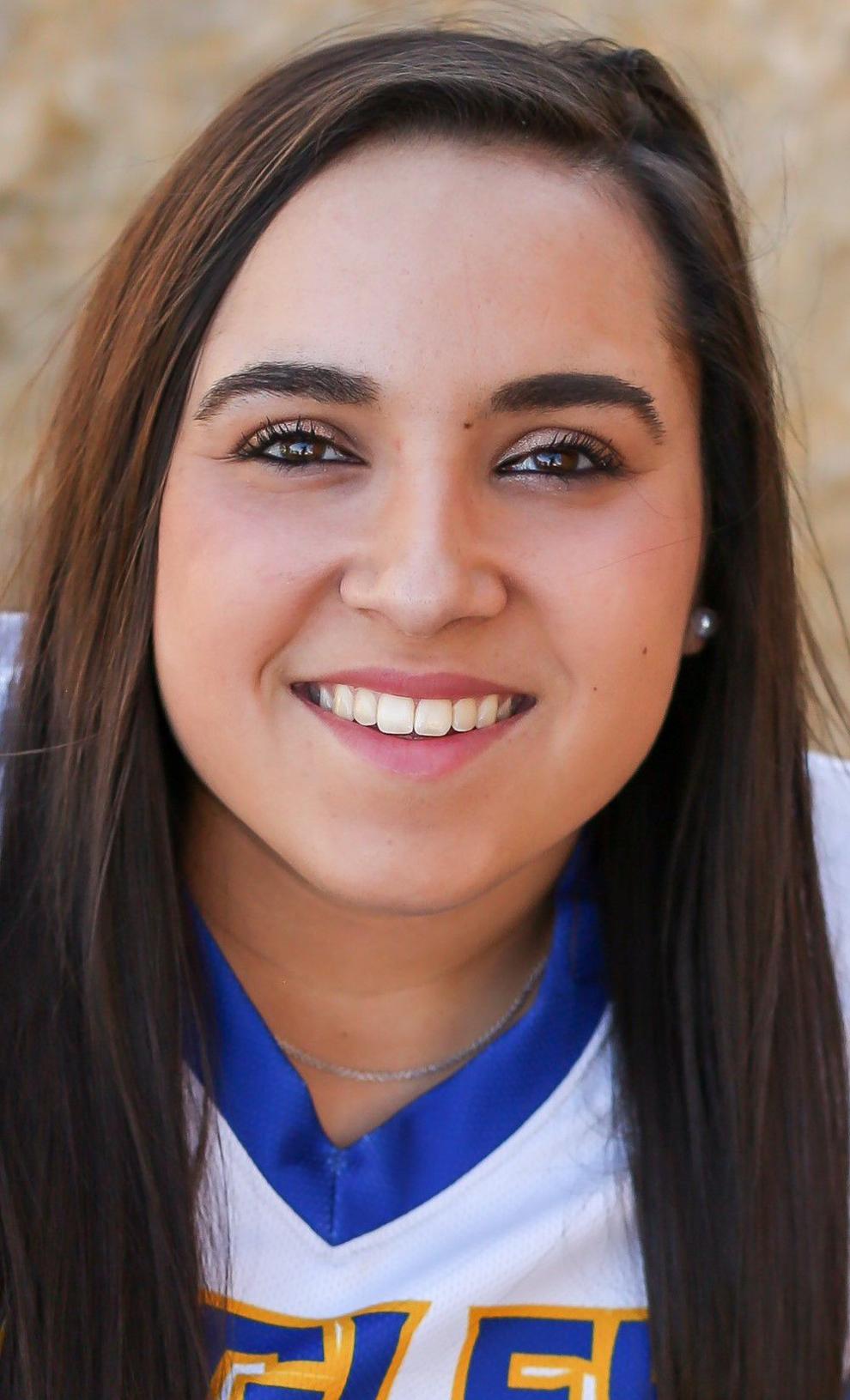 Some family traditions include weekly family meals or playing board games together. The Hays family tradition is a little different, though, and profoundly unique.
Kaytee, Kelsee and Hampton Hays were part of the 2019 Lubbock Christian softball team and helped the Lady Eagles get to the state TAPPS Class 3A semifinals this past year.
That capped stellar careers for all of them with Lubbock Christian, a school connected with Lubbock Christian University that has had a strong tie to the Hays family for several generations.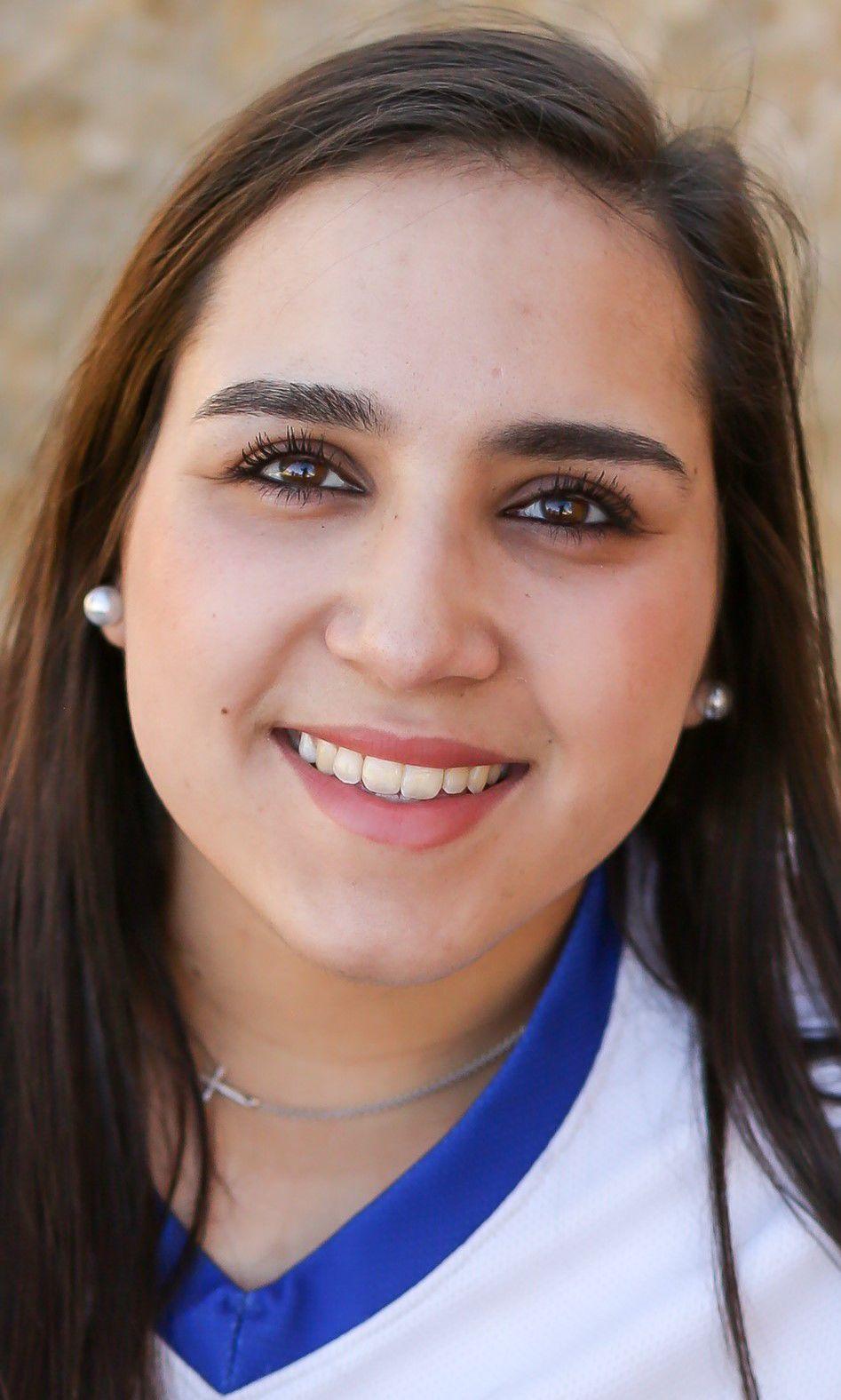 "They were just like any other kids; they liked to go out and hopefully compete," said Oklahoma Christian University softball coach Shanon Hays, Hampton's father and the twins' uncle. "They're just like anyone else as they matured and got stronger and got better and started playing at different levels."
The three girls' background in softball goes back further than their freshman year of high school.
The idea of the Hays family playing softball all started with their grandfather, Larry Hays, whose legacy in Lubbock is wide-reaching at both LCU and Texas Tech.
After graduation, Larry Hays spent time as a student at LCU, coached basketball at the school after he graduated from Eastern New Mexico then was the LCU baseball coach from 1971-86 and guided the Chaparrals to the 1983 NAIA national championship. He moved to Texas Tech in 1987 as the Red Raiders' baseball coach and elevated that program to unprecedented level of prominence that is the foundation to their current spot on the national stage.
Throughout most of his coaching tenure, Hays stayed involved as a high-level player on the men's fastpitch softball circuit, which came in handy when he helped Shanon Hays launch the LCU program. Larry Hays just completed his first season as the head coach at Colorado Christian University, where he took over when Shanon Hays left for his current job.
Shanon Hays has traveled a unique journey through athletics as a coach and administrator. He was hired to launch LCU's softball program, spent five successful seasons at Tech then moved on to build Colorado Christian and now Oklahoma Christian into national powers. He also spent time as a basketball assistant coach and head coach, and once hired a young assistant named Chris Beard at Abilene Christian.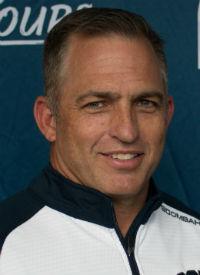 The third Hays family member in coaching is Daren, the LCU head softball coach. He inherited the program after Shanon left, but Darren Hays had already hung some skins on the wall as LCU's baseball coach, followed by a stint as a Texas Tech baseball assistant.
"It's something we've always grown up around," Kaytee Hays said. "Our grandad was a real big softball player."
Growing up in Dora, New Mexico, Larry went to a high school where softball was offered to boys in the fall and baseball was the option in the spring. His softball team also won the state championship when he was in high school. After he graduated from high school, he continued his career in softball with going to professional leagues across North America.
"It's something I started playing in high school," Larry Hays said. "I played at a high school where they had men's softball, which was unheard of. I did that and then played for years in professional softball at Montreal, Mobile, New Orleans – different places."
Although Larry might not have meant to start a trend, he said he is glad he did since softball has become such a strong common thread for his family for generations.
"So I really started a problem in their lives," he said. "You know I was hoping they would turn out to be doctors or lawyers or something. I started something I didn't realize what it would become and looking back on it I certainly don't regret it because it's led to a lot of fun."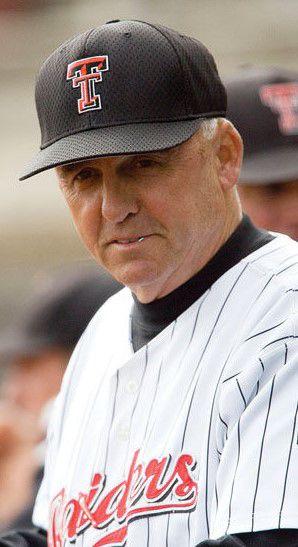 Since the family is so rich in sports, Larry's grandchildren have been surrounded by sports, especially softball and baseball, since birth.
"It's kind of all we know," Kaytee Hays said. "We've always grown up watching baseball games and watching softball games. That's all we did."
Larry Hays' impact on his three granddaughters started at the beginning of their high school careers. In their junior and senior year, the twins earned Academic All-State in not just softball but volleyball and basketball as well. The 2019 softball team set a school record for most home runs in a season.
"He taught us the game and he taught us how to go through life," Kaytee Hays said. "I think our grandad has been the biggest part of our career. He taught us not only how to play the game but who to play for and what it stands for."
Added Hampton Hays, "Maybe my favorite (memory) was freshman year when I got to play with my cousins and my grandad was our coach that year.
"That was pretty fun being with them all the time."
Along with coaching them, Larry Hays has also been a mentor to all of his grandchildren. He is a devout Christian, which has helped his granddaughters in their spiritual life as well as softball.
"My grandad has always been a great role model for me and the twins, and he's always been there, leading us with not only softball but our walk with Christ and everything like that," Hampton Hays said. "He's always been there for us."
Kaytee and Kelsee are mirror identical twins: Kaytee is right-handed and Kelsee is left- handed. As Shanon Hays watched the two play when they were kids, he said it was interesting to watch them develop, which began when they started playing at age 4.
"It's kind of cool to see that dynamic of it," Shanon Hays said. "It was just neat to see."
Added Kelsee Hays, "All of our cousins were on (the first team), so we all just started out together."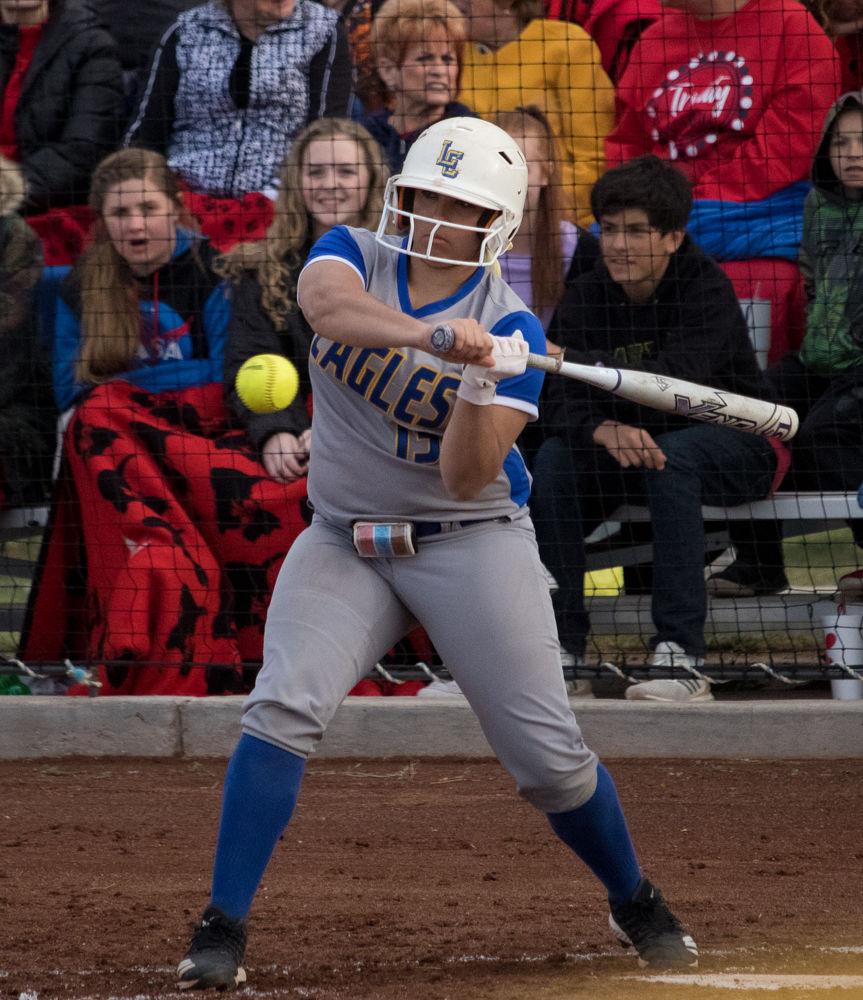 Hampton, who will be playing for her dad at Oklahoma Christian, has also been playing since she was 4. After going to high school in Lakewood, Colo., her freshman and sophomore years, she rejoined the twins to finish out her high school career.
"It was always the plan to go where my parents are and my family is and I end up playing for my dad," Hampton said. "I probably wouldn't want to play for anyone else except for my dad or my grandad."
There was never any pressure or expectation placed on the Hays girls from their parents or grandparents. That doesn't mean there wasn't some quiet hoping, though.
"Hampton was kind of like one of her brothers; she could just take it or leave it," Larry Hays said. "Just seems like of late, a light switch has come on and she's working at it."
Once the new school year begins there will be a new dynamic with Hampton and Shanon.
"I'm looking forward to having her in the fall and getting to work with her and (have) her concentrate on softball on a daily basis instead of playing other sports as well," Shanon Hays said. "I hope she dives in headfirst and I get to see her really develop."
Shanon Hays has always had a big impact on his daughter and she has been looking forward to playing for him for years.
Since softball has been a big part in the Hays family, Hampton Hays felt like she had a spotlight on her.
"There was this expectation of 'Your dad is a softball coach, your grandad is a professional pitcher,' all the stuff," Hampton Hays said. "When people ask you 'Hey are you good at softball like your dad and your grandad was?' it's hard when you don't meet those (expectations) because then it's like 'What are you doing with your life?' So, yeah, definitely pressure going into it."
Even though there is pressure, it hasn't been overbearing and Hampton Hays still loves to play the game.
"It's not got to the point where I'm just absolutely don't want to do it, I hate it, stuff like that," Hampton said. "It's been hard, but for the most part it's been OK."
The twins' story is different.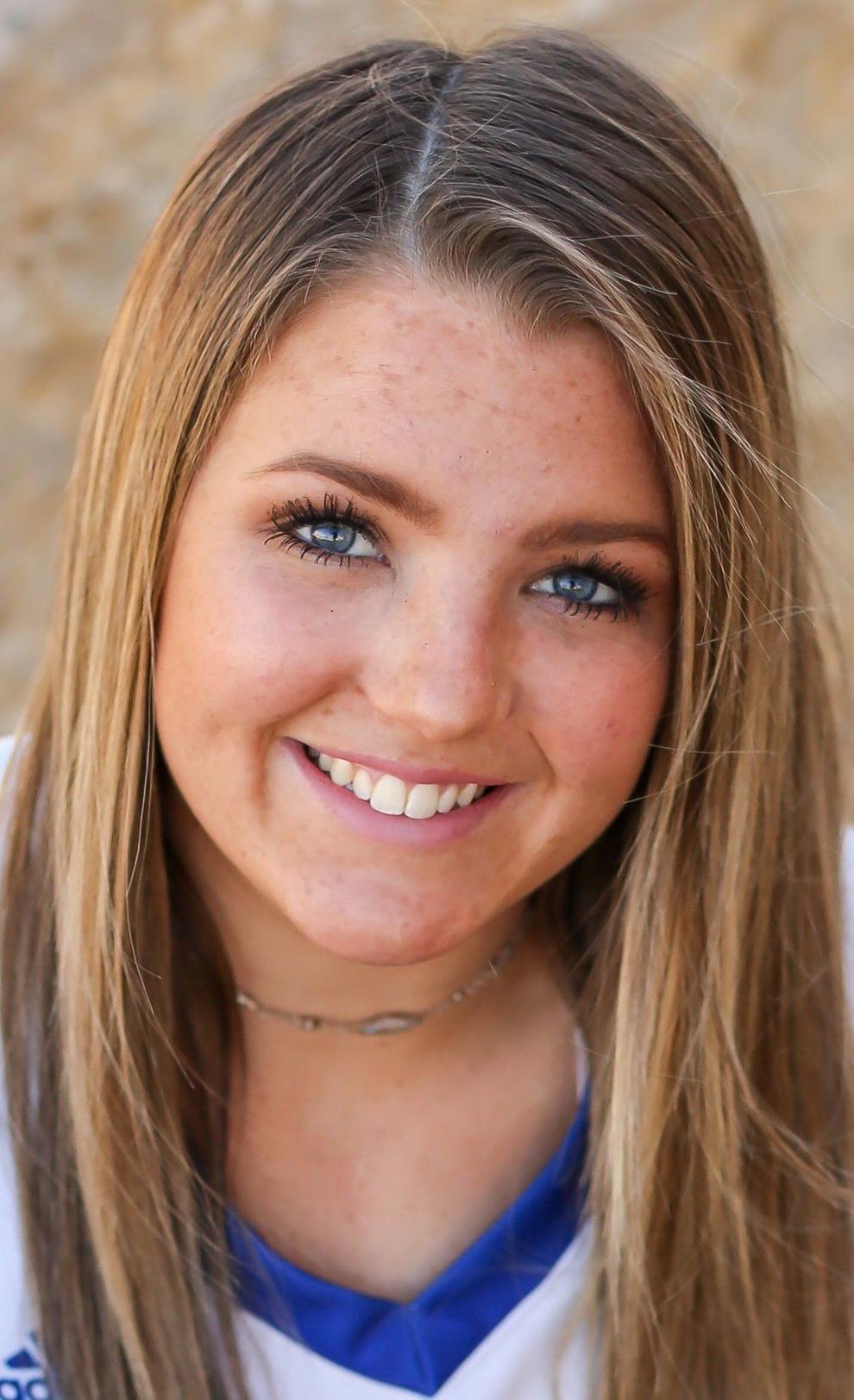 They have decided to not play college softball because they want to focus on their nursing education at LCU, choosing to stay close to home. Their grandfather is behind their decision and likes how they chose a career field that helps people.
"It was fun, it was very fun, and it meant the world to us, but it's time for us to do something else we want to do," Kaytee Hays said of their softball careers.
"With nursing, we've heard it's really hard to go into nursing and be a student-athlete," Kelsee Hays said.
The Hays girls have played with each other on and off since they were 5 and now head into a new phase of life.
"Playing with Kaytee and Kelsee was just so much fun because I've done it most of my life and playing with that group of girls I got to (play with) at Lubbock Christian was so much fun and our coach (Ches Tucker) was so much fun," Hampton Hays said. "Playing with Lubbock Christian was a fun environment and really relaxed."
Added Kaytee Hays, "I would say that (if playing in high school) was our last time playing together, it was a lot of fun, a lot of laughter."
Larry Hays had wise words for the three girls as they head to college and head down different paths.
"In the past, I've just tried to tell them softball is not all that important," Larry Hays said. "The people they are and the relationship to the Lord, that's what is important.
"If they choose softball, get after it, do the best you can, just keep it in the proper perspective. It's not the most important thing, even if you're a coach. (Kaytee and Kelsee) wanting to be nurses and people to serve others -- that's what I'm happy to see."
Hampton Hays is on the same page as her grandfather when it comes to playing the game.
"In all reality, softball is fun and amazing, but it's just a game," she said. "It's not the end if you lose or if you make an error. There is not one team that doesn't make an error and hasn't lost a game. It's really important to be loud and be energetic and to have a good attitude on the field all the time."
The Hays twins both lauded Tucker for the impact he had on them on and off the field.
"Not only was he our coach and taught us the game, but he taught us more about God and more about how to be a Godly person," Kaytee Hays said. "He was definitely one of the father figures we had.
Added Kelsee Hays, "He was really a good role model for the team and for all the girls. He's just a really good guy."