For most of this season, Lubbock Christian coach Ches Tucker knew that practices -- and sometimes even games -- were going to be a timeshare situation.
The 2021 campaign began with Tucker and Co. waiting on several players from the Lady Eagles' basketball team, which stayed busy right up until March 13, the day they rolled to the Class 4A state championship.
Then once spring sports revved up, several LC players juggled softball with track & field, and that wrapped up last weekend when the Lady Eagles surged to a second-place showing at the state meet.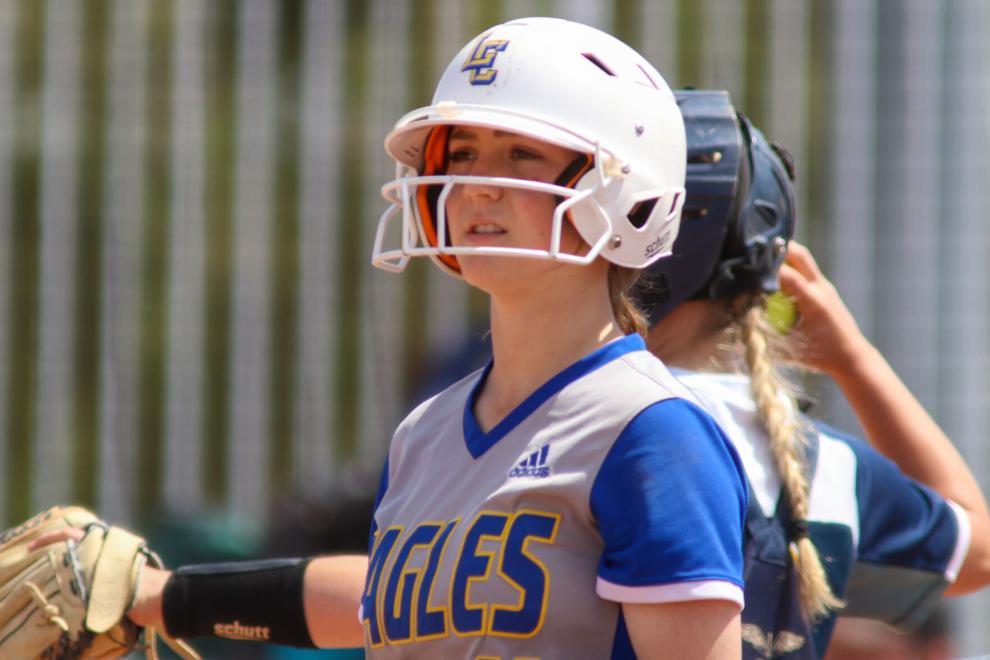 So practices with a full complement of players, as well as the notion of a regular routine, weren't prominent on the menu for Tucker and his team. That's the life of any coach in a small-school setting, and especially one like LC with so many successful programs.
When the Lady Eagles went to practice to start this week, though, they did so as complete team with nothing left to take the players' attention away from softball.
Pretty good timing.
One day after that first practice with a focus only on softball, Lubbock Christian began its 2021 playoff quest in dominant fashion with a 25-6 romp against perennial Division III power Schertz John Paul II. The Lady Eagles peppered the Guardians with 20 hits, scored 8 runs in the first inning and removed any lingering doubt with a 14-run parade in the 3rd inning.
Lubbock Christian (9-6) marches on to the regional round and a showdown against Pantego Christian at 5 p.m. Friday in Hawley.
"We're only going to keep getting better," Tucker said. "These kids have been competing since August starting with volleyball, and now they can focus on what we need to do to finish this season strong."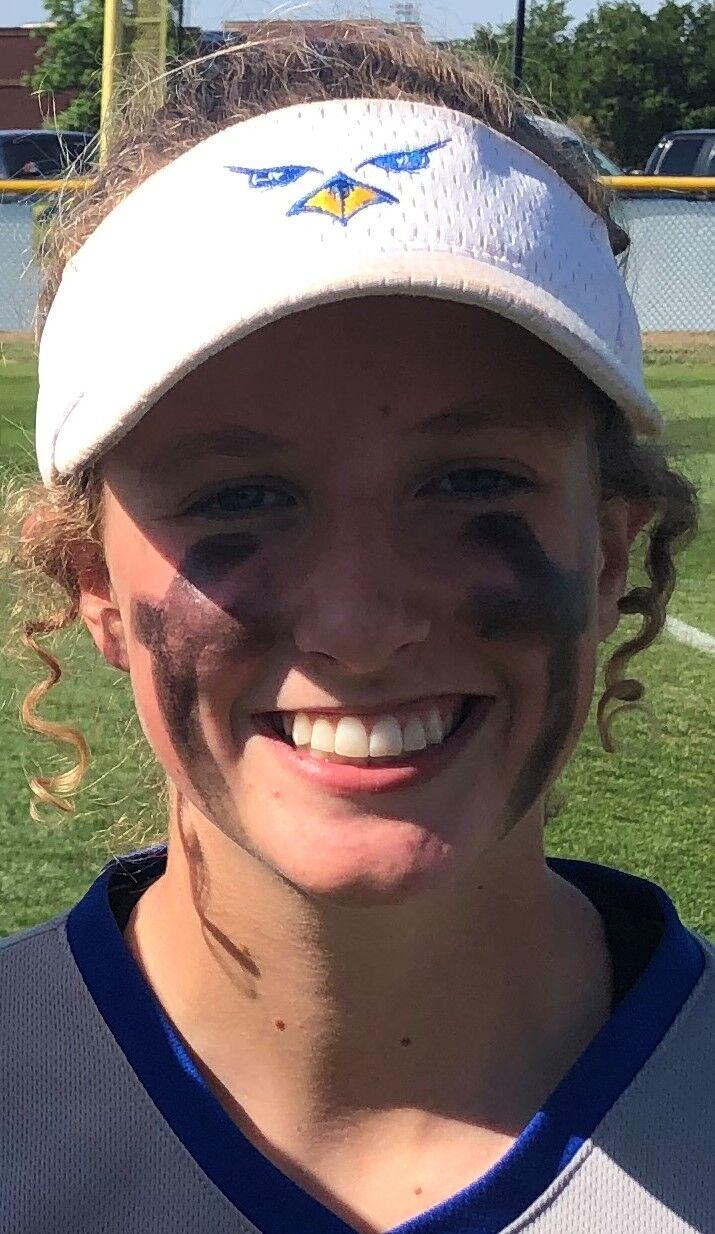 Added sophomore Leah Richardson, "We're all focused on one thing instead of having everyone going in different directions. It's great to have everyone back because it really helps with our chemistry."
No argument from John Paul II, the latest victim in a recent stretch of lopsided romps for the Lady Eagles.
The Guardians, who have won three state crowns in the last six seasons, pushed the first run of the game across in the 1st inning, but that was their last glimmer of hope.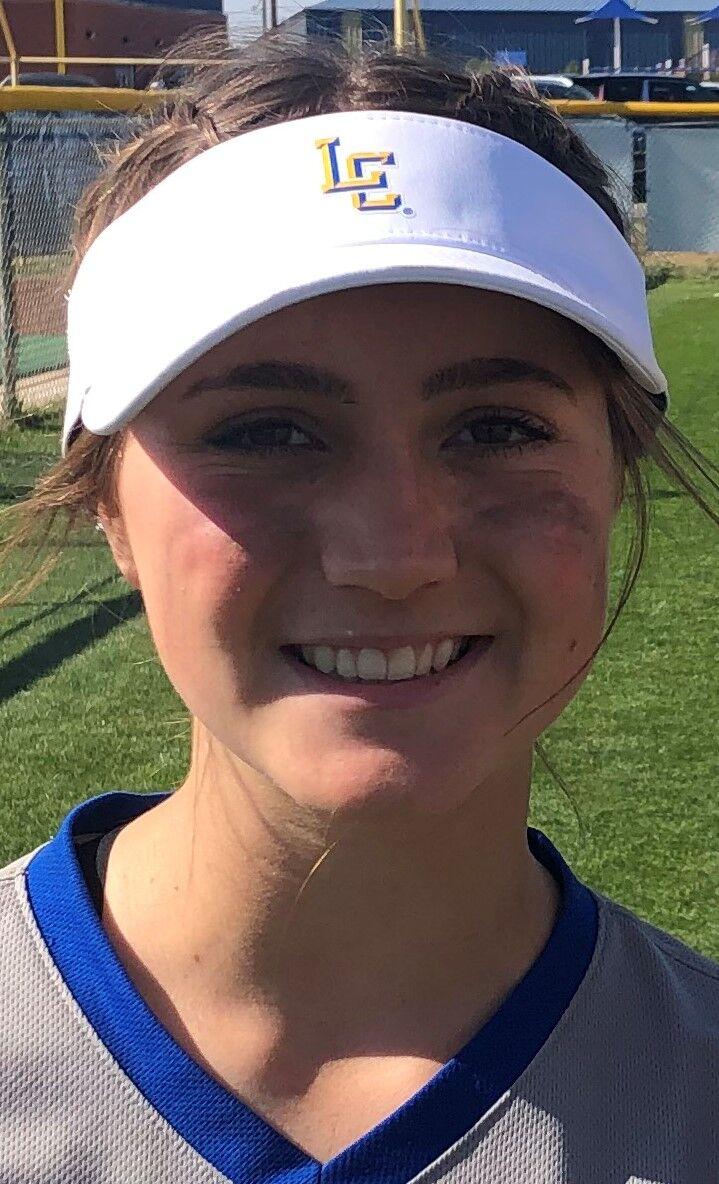 Lubbock Christian immediately got rolling when cleanup hitter Mae McKown stepped in with the bases loaded after a hit batter and two walks and roped a two-run single to left field. Richardson added a two-run triple four batters later and Ashlyn Lott supplied the other run-scoring hit of the opening frame with a two-out single.
Besides a slew of walks (7) and hit batters (4), the Guardians also wobbled on defense with four errors and several other misplays. But the Lady Eagle eruption was fueled much more by their bats.
Every starter had at least one hit and six produced two or more. McKown and Katy Bullard led the way with 3 hits each – Bullard's were all doubles and she chased in 4 runs.
"We wanted to have really good at-bats the whole game and we did that," Tucker said. "Any time you hit the ball hard and put it in play, good things can happen."
Plenty of good unfolded in the inning that broke John Paul II's spirit. Lubbock Christian rattled off 15 hits to score 14 times, with McKown, Bullard and Richardson each getting a pair and Lott driving in two more runs with her second single.
While the level of pitching is likely to improve starting with Pantego, forging ahead with a full team intact and focused on the same goal is a tantalizing prospect.
"It's going to be good to get some intense games where we really have to buckle down," McKown said. "We did amazing even when we were going in different directions and now that we're together, we're go to keep improving."
------------------------------------------
TAPPS AREA-ROUND PLAYOFF
At The Diamond at Eagle Park
LUBBOCK CHRISTIAN 25, SCHERTZ JOHN PAUL II 6
John Paul II               100       05    --     6     4   4    
Lubbock Christian      83(14) 0x     --   25   20   2
Annika Patillo, Jessica Frausto and Julianna Micklitz; Ashlyn Lott and Mae McKown. W -- Lott. L -- Patillo. 2B: Lubbock Christian -- Katy Bullard 3, Chyler Townsend, Brooke Hooten. 3B: Lubbock Christian -- Leah Richardson. Records: John Paul II 6-9, Lubbock Christian 9-6. Up next: TAPPS regional-round playoffs -- Lubbock Christian vs. Pantego Christian, 5 p.m. Friday, Hawley HS.