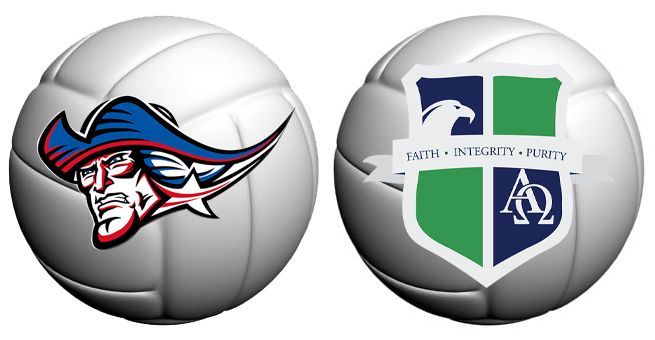 VERNON -- All Saints' season hit the finish line Tuesday against Ovilla Christian in the TAPPS Class 2A state semifinals, but the Patriots gave the two-time reigning state champions all they could handle along the way.
The Lady Eagles advanced to the state championship match by outlasting All Saints 25-19, 25-20, 25-21. The Patriots fell behind 11-2 in the third set but clawed back before falling.
"We played the best we could; the girls gave everything they had," All Saints coach Levi Savage said.
"Ovilla had some girls who had been in those situations -- big moments in a tight match -- and were able to thrive. We some missed of those opportunities, but my girls left it all on the floor. I'm really proud of the way they fought."
Patriot senior Paige Schlehuber closed out her career with a big night, notching 10 kills and 4 digs. Jayden Johnson turned in a strong night distributing the ball with 23 assists. Haley Dickerson was an anchor for All Saints (14-4-1) on defense with 20 digs. And Chloe Conover chimed in with 8 kills and 5 digs.
The Patriots finished the season by winning 10 of their final 12 matches and got to the state semifinals for the third time in five years.
"This season was fun," Savage said. "The girls were just excited to get to play volleyball considering everything that's going on. This team is so young but toward the end of year, the focus became 'Let's win this for Paige.' That brought us together.
"This group was so much more connected than any team I've ever coached."