"Life moves pretty fast. If you don't stop and look around once in a while, you could miss it."
-- Ferris Buehler, circa 1986
Whenever Trinity Christian finishes lacing up their shoes and going through the paces of pre-game drills, the attention switches to one word: Fast.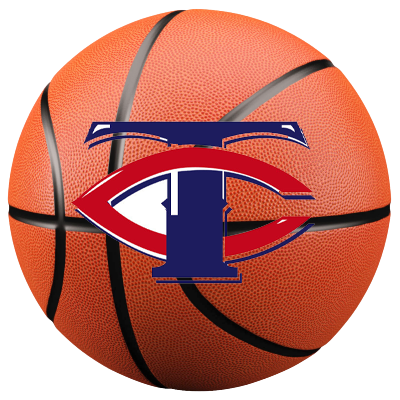 Push the ball, pester the opponent when they have it and -- most importantly -- score points.
Lots of points.
During a rugged pre-district schedule that stretched the Lions to the limit most nights, they got to play their style while several opponents took the same approach. Which meant Trinity's mettle was well-tested before it embarked on the TAPPS District 1-4A season on Saturday.
The Lions' fast-paced methodology translated into dominance from start-to-finish against Willow Park Trinity in a 108-44 victory.
Besides the obvious optimism derived from such a thorough thumping, another positive sign was magnified.
While Ethan Duncan did Ethan Duncan things with 41 points, 12 rebounds, 4 steals and 3 assists, his sharp-shooting wingman Tate Truby turned in another big day with 23 points, while forward Tucker Smotherman delivered a 15-point, 15-rebound performance. For good measure, Trinity's two other big men, Parker Sutton and Marcus Ramon-Edwards, each chimed in with 8 points.
"Ethan does a great job establishing himself as a leader and (Trinity coach Spencer Sutton) gives us all freedom to do our thing, too," said Truby, who pumped in 10 points in the first quarter when the Lions bolted to a 41-17 lead. Duncan poured in 17 to fuel the opening salvo.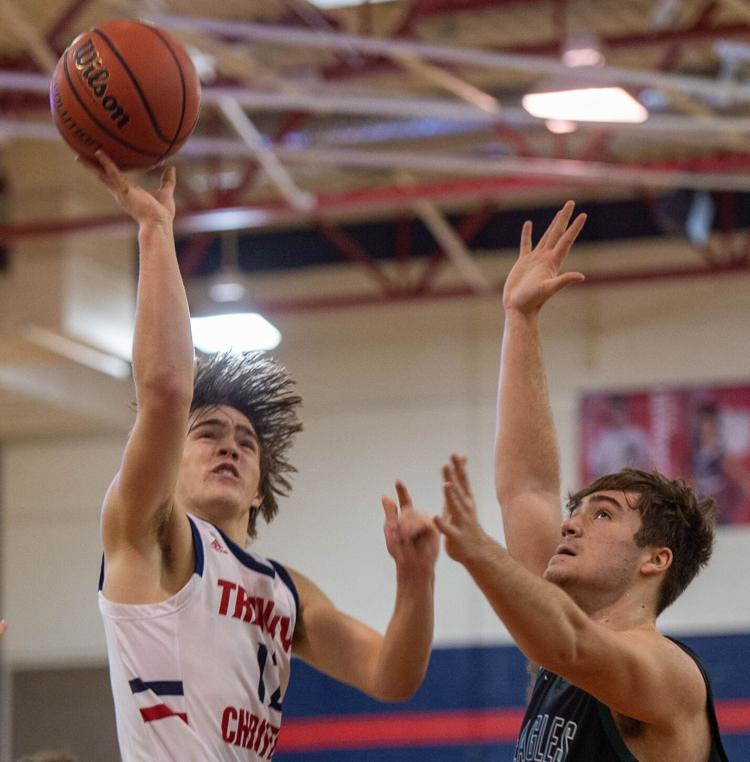 "This just proves how good our supporting cast is. Ethan and I are going to get our shots, but the big thing is the other guys around us and how well they are playing."
Never was that more apparent than Saturday when Duncan and Truby actually struggled a bit to find the range from 3-point territory. Each cranked in 3 treys but missed 17 between them as well.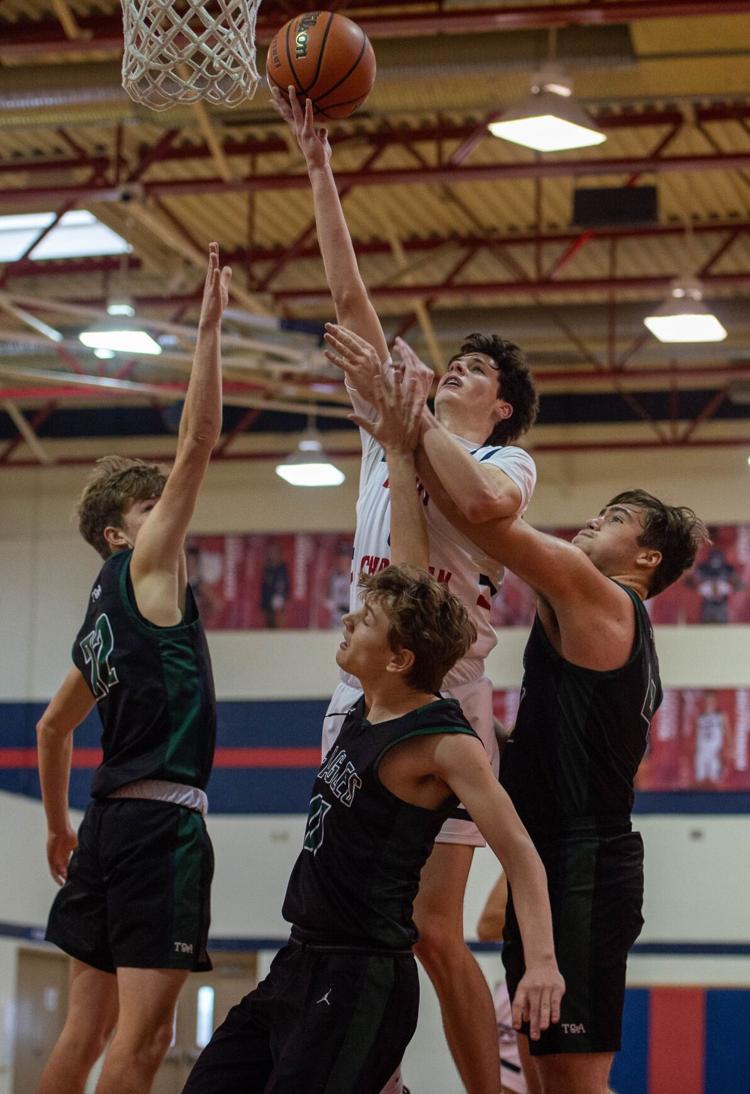 Instead of that slowing the Lions down, they shifted hears and sped up, doing more damage in transition and off the dribble. Trinity shot 56.9% from inside the arc (29 of 51), most of those makes from the lane or on dribble-drives as the Eagles struggled to pick their poison.
"With Ethan handling the ball and all the pressure, that opens up shots for us inside," said Smotherman, a move-in this season from Artesia, N.M. "From what guys have told me, last year there was kind of a tendency to let Ethan do his thing, but now he makes sure everybody gets more involved and that helps us get the 'W.'
As efficient as the offense was for Trinity (13-5, 1-0 district), the launching pad for most of the onslaught was on defense.
Willow Park Trinity (9-7, 0-2) shot a frosty 26.2% (16 of 61) and turned the ball over 22 times. The Lions cleaned up on the defensive glass with 37 of their whopping 52 rebounds on that end (Smotherman snared 10 defensive boards, while Duncan corralled 9) recorded 13 steals (Duncan with 4, Smotherman with 3) -- all feeding a fast-break frenzy that ignited the dizzying scoring pace.
"Our goal going into the game was to try to make the game very fast and uncomfortable for the other team," said Spencer Sutton, the Lions' first-year coach. "We love to play quick and we wanted to really put an emphasis on making easy baskets."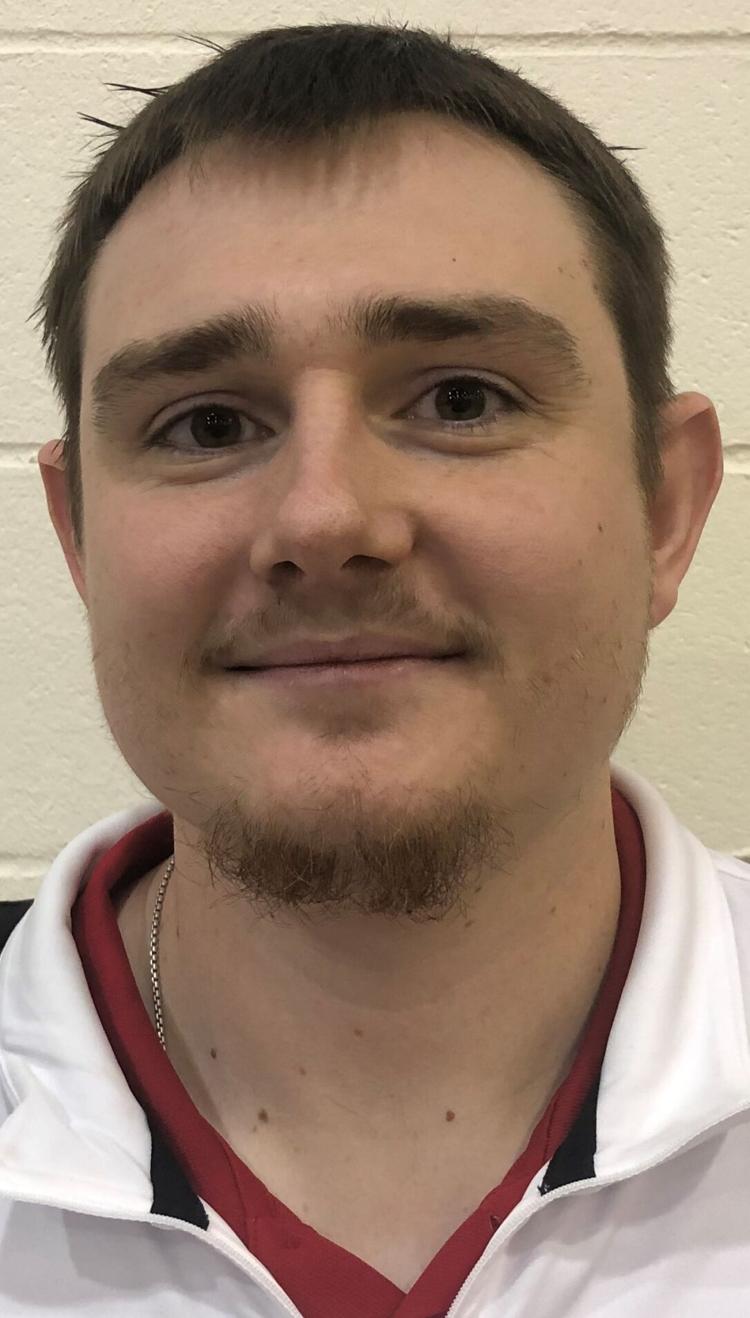 Message received.
The Lions hung up 9 points in the initial 1:01 and when Willow Park steadied its footing enough to briefly match bucket-for-bucket and stay within 16-10, Duncan and Truby combined for every point in a 14-3 surge that removed most of the drama.
Truby's 3-pointer at the 2:27 mark of the first frame extended the lead to 30-13 and the Lions' lead never dwindled below 16 again.
Because Trinity didn't let up on the accelerator.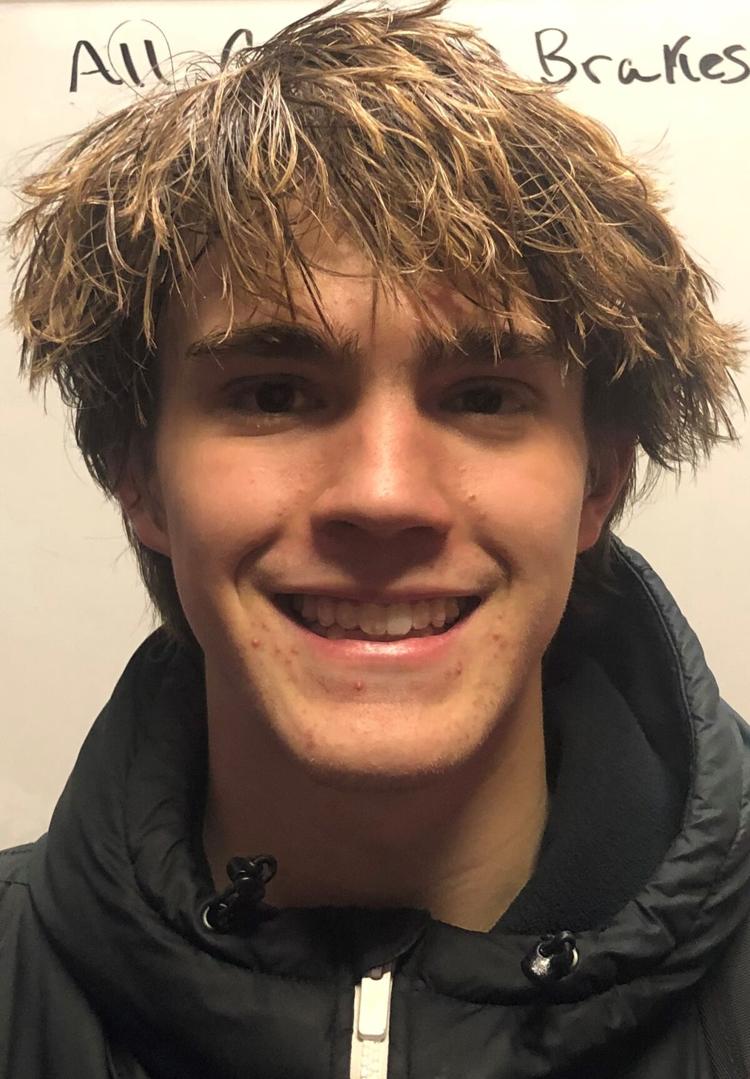 When the Eagles shored up on defense to try and take away straight-line drives, the Lions shared the ball more and wound up 17 assists -- notably with Duncan, Truby and Smotherman leading the way with 3 apiece.
"We talk about togetherness and family and depending on everybody else," Spencer Sutton said. "People can't game-plan strictly on Ethan, and that makes us much better."
The bad news for Lion foes? They believe their performance on Saturday left plenty of room to get better.
"This wasn't our best game – not yet," Smotherman said.
Added Truby, "Our focus is there but now we have to hit another level. So we're going to keep working hard."
-------------------------------------------------
TRINITY CHRISTIAN 108, WILLOW PARK TRINITY 44
Willow Park Trinity      17    15     6      6      --     44
Trinity Christian           41    24    26    17    --     108
WILLOW PARK TRINITY (44) -- Kanyon Kelley 5-12 0-0 12, Luke Carson 2-16 4-6 8, Ryan Hollingsworth 3-15 3-6 9, Malen Baldridge 2-5 2-3 6, Nate Field 2-3 0-0 4, Braeden Heitz 0-1 0-0 0, Jackson Anderson 0-0 0-0 0, Landon Green 0-2 0-0 0, Alex Marcantonio 0-2 0-0 0, Hudson Quinn 0-0 0-0 0, Ezra Jackson 2-5 1-2 5. Totals 16-61 10-17 44.
TRINITY CHRISTIAN (108) -- Ethan Duncan 14-30 10-10 41, Tate Truby 6-16 8-12 23, Parker Sutton 3-4 2-3 8, Marcus Ramon-Edwards 3-5 2-3 8, Tucker Smotherman 7-15 1-1 15, Davis Reeves 1-1 2-2 4, Dax Trout 0-1 0-0 0, Eli Reeves 0-0 0-0 0, Benjamin Bruce 0-1 2-2 2, Andrew Brigham 0-0 0-0 0. Totals 36-77 29-35 108.
3-point goals -- Willow Park Trinity 2-18 (Kelley 2-6, Carson 0-9, Baldridge 0-1, Jackson 0-2); Trinity Christian 7-26 (Duncan 3-11, Truby 3-12, Stell 1-1, Bruce 0-1, Trout 0-1). Total fouls -- Willow Park Trinity 23, Trinity Christian 14. Fouled out -- Baldridge. Records: Willow Park Trinity (9-7, 0-2 TAPPS District 1-4A), Trinity Christian 13-5, 1-0. Up next: Trinity Christian at Midland Trinity, 6 p.m. Tuesday.
-------------------------------------------------
Randy Rosetta is the editor & publisher
Contact him at HubCityPreps@gmail.com
or (806) 407-0188.
@HubCityPrepsLBK | @RandyRosetta