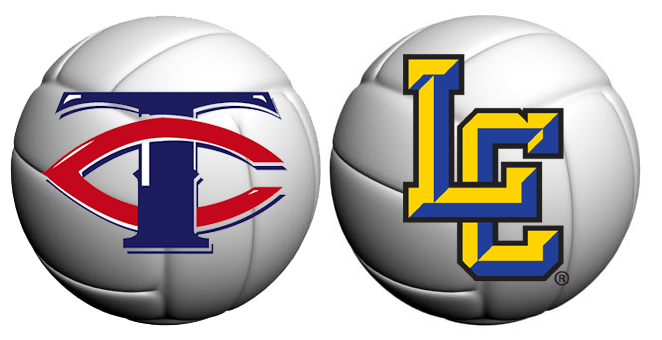 After Lubbock Christian lost on Trinity Christian's turf just 14 days prior, Part 2 of the cross-town rivalry reeled back to the Eagles' nest on Tuesday with plenty at stake in the TAPPS District 1-4A standings.
This time, Lubbock Christian prevailed with a 3-1 victory to split the regular-season series. The Lady Eagles rallied after a second-set loss to win 25-13, 18-25, 25-15, 25-15.
Both teams stand 6-3 in District 1-4A and deadlocked for second place with a game remaining. If they wind up tied, a playoff for seeding is likely.
"We're always told we're just here to play the game we have today, and that it's not any more important than any other game," LC senior Mara Dendy said. She led her team with 18 digs.
It was an emotional matchup from the outset, with several Lubbock Christian seniors recognized before the game, but the bittersweet ceremony turned into focused energy that pushed the Lady Eagles to a dominant opening set.
"They came out laser-focused and ready to play, I loved it," Lubbock Christian coach Nina Watts said.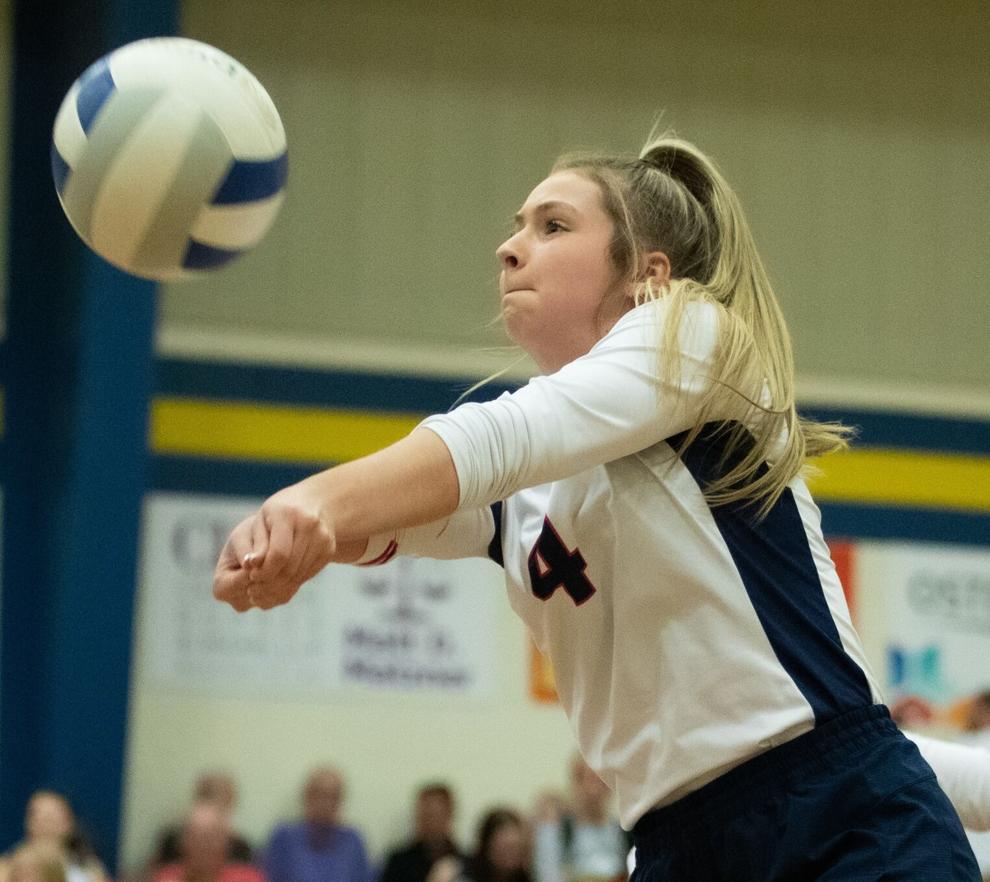 Added one of those seniors, Abbie Crow, "The senior night things happened but then we created our own energy off of it,"
That heightened pulse was team-wide for Lubbock Christian (23-9 overall). The energy, the focus, and more importantly, the attack. What has been an Achilles heel in the past for the Lady Eagles was their focal point against Trinity Christian (21-17-3).
"We have struggled a little bit offensively," Watts said. "When (Brooke Hooten) got injured, we couldn't be a one-man show, we had to step up, and we have."
Now fully healthy, Hooten led a versatile Lubbock Christian attack with 16 kills. Crow tallied 15 and Alyssa Marquette added 11. Hooten and Crow were keys on defense as well with 13 digs, while Kyla Snyder notched 13 digs and led the Lady Eagles with 26 assists.
"Other players stepped up," Dendy said. "They worked really hard, put in the extra hours and it's really showing on the court."
The Lady Eagles' all-out attack led to a 17-4 advantage in the opening set, and they refused to backtrack to claim the opener with not a lot of drama.
"Credit goes to Lubbock Christian," Trinity Christian coach Tyler Neal said. "They were the better team."
The Lady Lions' firepower was spotty, and their go-to hitter Suzanna Conner had a relatively quiet night compared to other dominant outings.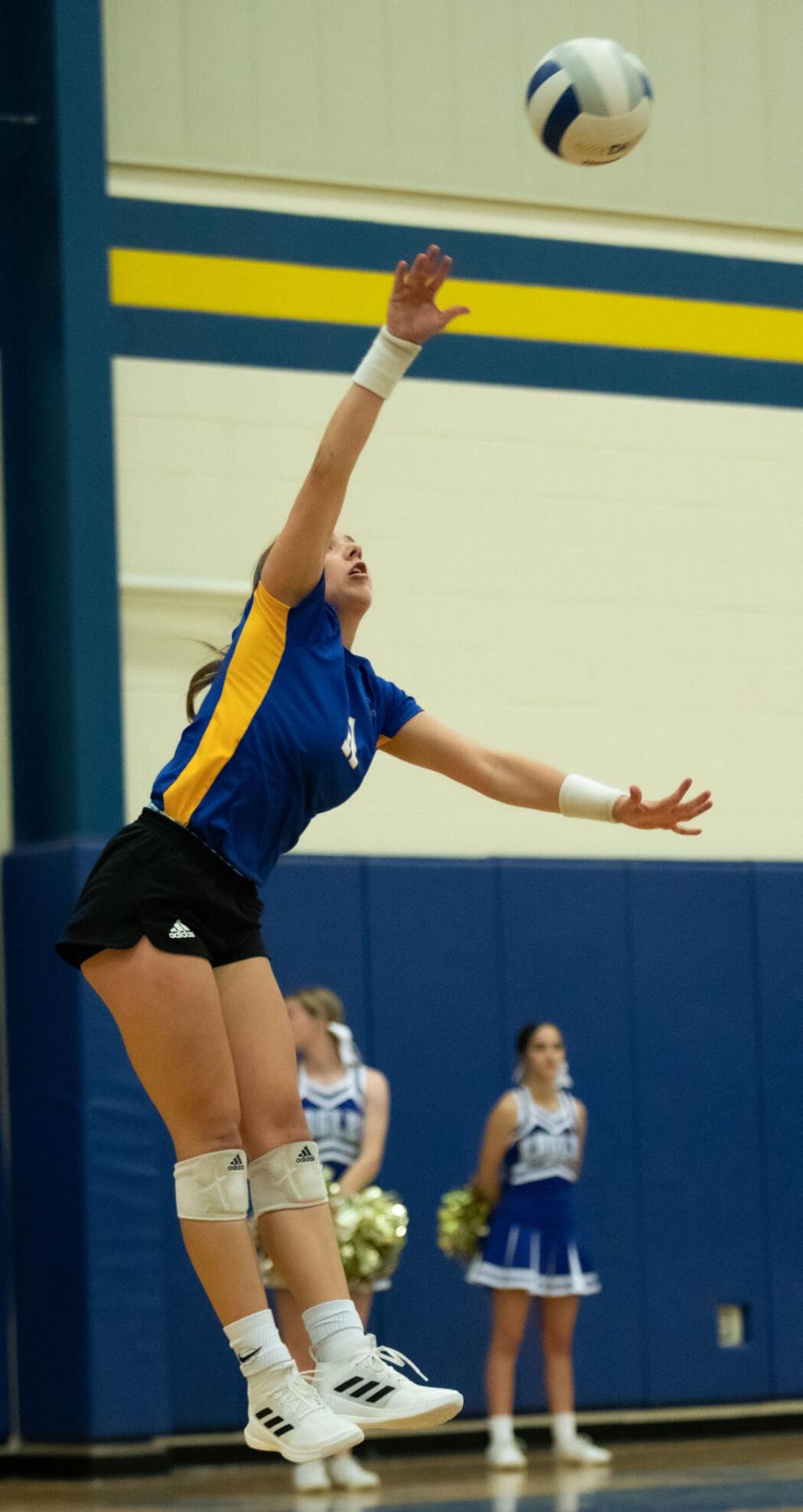 She did flash some prowess -- finishing with a team-best 16 kills -- to help Trinity rally in the second set, though. Skye Dickey added a major element to the Lady Lions' play as well, not only giving her team extra chances from the libero position with 25 digs, but also serving as a steadfast motivator.
The second set was the most tightly contested of the match and magnified the beauty in competition overall.
"The rivalry games always bring out the best in our programs," Neal said. "We look forward to the next one."
There was no shortage of effort, either. Several balls went into the stands, and several were chased down courtesy of numerous players, most notably Dendy and Dickey.
Lubbock Christian did not hang its heads after dropping the second set. In fact, the Lady Eagles were quick to adjust.
They set the tone for the rest of the match with 9 unanswered points opened the third set and never looked back – playing to their strengths and navigating the soft spots in Trinity Christian's defense. Lubbock Christian adjusted and didn't rely on power alone, but more so placement of the ball.
The season is reaching crunch time, with post-season play just around the corner, and finding a groove at the right time is vital to success in the late stages of the season.
"We are definitely peaking at the right moment," Crow said. "This is definitely some of the best volleyball we have played with all of us, so, I'm really proud."
Added Watts, "We are all healthy, we are all feeling good and like I tell the team, it's only up from here. The sky is the limit for these kids."
Lubbock Christian will next take to the road in a battle against Willow Park Trinity at 4 p.m. Friday. Trinity makes the same road trip for a 1 p.m. matchup on Saturday.