This introductory column originally ran on Feb. 4, 2019. Not much has changed, but the last six months have certainly recharged an old sportswriter's batteries. 
When I sat down to type this, I toyed with several different clever ways to open this introduction, ranging from the tried-and-true clichés to wanting to seem hip (is that even still a word I can use in this day and age???). Even asked my two sweetest but toughest critics, my daughters -- Mallory, age 19 and Darby, 11 -- for some current slang to use.
With their sage guidance, I will avoid saying what I am launching here will be "turnt" or "lit" or "woke." Instead I will get straight to the point, which is OK because that sort of fits who I am better anyway.
Which brings me to just that: Who I am, what this site is and what our goals are.
Welcome to HubCityPreps.com, a new website dedicated to coverage of high school sports in the great city of Lubbock, Texas. (Check out some nuts & bolts here.)
Who I am doesn't really matter much because this site will be all about the athletes, teams and coaches in Lubbock and the great things that you all are accomplishing on a regular basis.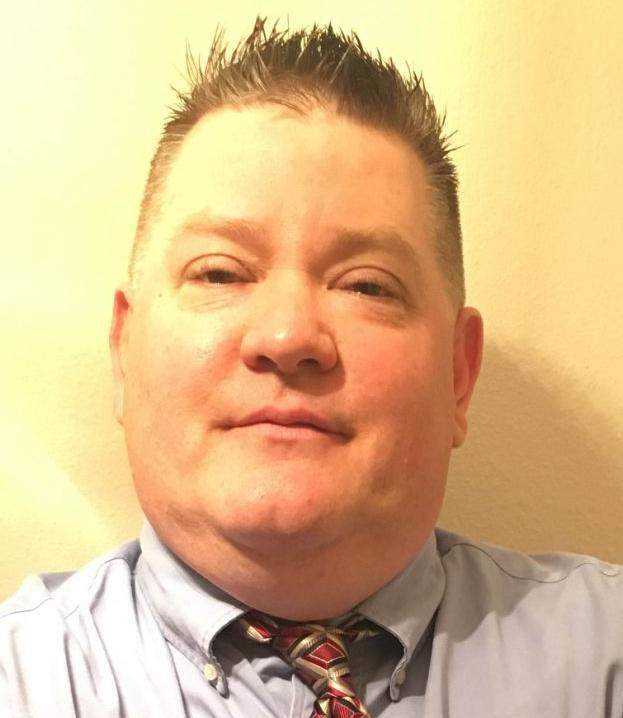 But as a means of introduction, I am a sports writer with nearly 30 years of experience -- none more valuable or meaningful than the six years I spent in Lubbock from 1997-2003. I have joked with a couple of folks when discussing this site that it's quite possible that the current and up-and-coming athletes in Lubbock are the children of folks I covered back then. (Have already discovered two of them -- Lubbock-Cooper baseball coach Brad Wuensche and Pirate football coach Chip Darden.)
From here, I wandered off with my wife Jenny (a Plainview native) and older daughter (who was born in Lubbock) in tow, and we settled in Baton Rouge, Louisiana, for 14 years. While there, the family roster grew by one.
When that first daughter decided she wanted to follow her mama's footsteps and go to Texas Tech, we made a family decision to pull up stakes in Louisiana and head back to West Texas. So now, my wife is an all-star Kindergarten teacher in the Lubbock Independent School District, my older daughter is a Red Raider sophomore who just keeps amazing me, and her baby sister is a 6th grader ready to spread her wings at Hutchinson Middle School.
I tell you about them because they are who make me tick. Any time I list my priorities/interests/loves the order is always the same: Family & God, writing and sports.
Because of them, I had the confidence and support system to embark on this journey, which was a dream I hatched when I was in Lubbock before and was able to test out in Louisiana, thanks to the collaboration of a guy who became more of a friend than a boss.
Back in a place that became a second home to me by welcoming me with open arms and kindness -- by just being West Texas, in other words -- I acted on that dream and launched HubCityPreps.com.
As for what this site is and what we want to deliver, what I have envisioned is part of the story, but what you want is also vital to the evolution. For my part, I want this site to become your go-to source for high school sports coverage if you are a fan of any athlete or school with a connection to Lubbock.
We will be hyper-focused to make sure we keep the spotlight on the athletes, teams and coaches in Lubbock. That means coverage of Coronado, Estacado, Lubbock High, Monterey, Frenship, Cooper, Trinity Christian, Lubbock Christian High, All Saints, Christ the King, Kingdom Prep, Southcrest Christian and the Lubbock Titans. If we are missing anybody, please don't hesitate to let us know.
Down the road, there might be a chance to expand the horizons (stay tuned Lubbock County schools and Hale County), but we want to take small steps for now to make sure we do what are doing very well first.

And our definition of coverage is not only the meat-and-potatoes: We want to be who you turn to for coverage of whatever sport you, your child, grandchild, friend or next-door neighbor is passionate about.
If we miss something, we welcome feedback to guide us in the right direction. I will confess up front that we won't be perfect, because anything worth working hard at doesn't come without some growing pains. Eventually, there will be a component that invites you to chime in with information and contributions.
How we cover you will be something we take a lot of pride in. There will be written content -- lots more than you might be used to -- with previews, recaps, feature stories, etc. There will be a lot of photo galleries, and eventually we will give you an option to purchase prints in a variety of ways. There will be video of the athletes and coaches you cheer for. There will be podcasts where we talk about trends, results and what's coming up with coaches and athletes. To sum up, there will be a lot of coverage in one spot where you won't have to hunt around for it.
We want to cover all bases. Current high school athletes and what they do on the field or court or diamond or course or track. But we will also establish a where-are-they-now presence, as well as look back at the glorious past of Hub City athletes and teams.
An underlying theme to everything we do will be passion. Because among the dozens of reasons this site launched is a deep-seeded passion for high school sports. I believe they are the heart-and-soul and fabric of a community and deserve wall-to-wall attention. We are going to roll up our sleeves and do everything we can to make that happen every day.
So that's me/us and what we want to be and do. Please feel free to spread the word and send us information either on Twitter (@HubCityPrepsLBK) on our Facebook page (@HCP2019). You can contact me by e-mail as well at hubcitypreps@gmail.com.
Since I didn't get to use any corny old-man lingo at the start, let me drop the mic here with some help from one of my favorite movie clips… 
Randy Rosetta is the publisher of HubCityPreps.com
Contact him at HubCityPreps.com or (806) 407-0188.
Follow on Twitter | @HubCityPrepsLBK & @RandyRosetta