PLAINVIEW -- Lubbock High senior Isaac Alonzo made it two-for-two this season and that helped fuel what is shaping up as a nice duel between the Westerners and Monterey in District 4-5A cross country.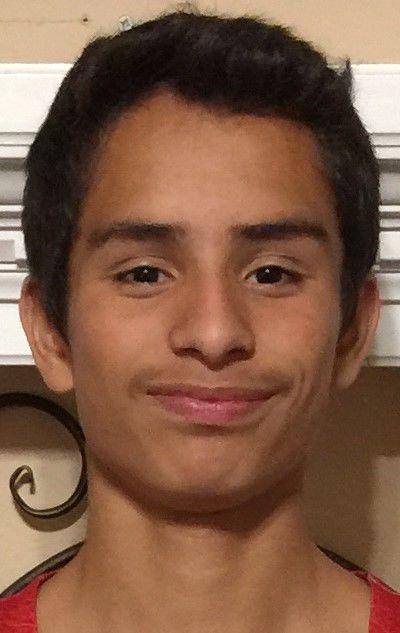 Alonzo ran a 14:17.8 to take the individual gold medal at the Plainview Invitational and lead LHS to a fifth-place team finish, one spot behind the Plainsmen.
Monterey's David Mora was second overall in 14:36.15. Westerner runner Adam Burlison was fifth and Monterey's Malachi Macias placed seventh.
In the girls' race, Monterey turned in a third-place showing behind Randall and Amarillo High. Bailey Springer set the pace, running 18:56.01 to notch a seventh-place finish, while two other Plainsmen landed in the top 25 – Destini McWilliams was 19th and Abigail Casanova was 24th.
--------------------------------
PLAINVIEW INVITATIONAL
At Running Water Draw Park
BOYS
Team scores
1. Amarillo High 58
2. Canyon 68
3. Randall 93
4. Monterey 104
5. Lubbock High 107
6. Midland Lee 137
7. Plainview 198
8. Midland High 236
9. Palo Duro 236
10. Caprock 277
Individuals (top 10; Lubbock High & Monterey runners)
1. Isaac Alonzo, Lubbock High 14:17.8
2. David Mora, Monterey 12:21.02
3. Samuel Ashley, Canyon 14:36.15
4. Miles Cox, Amarillo 15:30.27
5. Adam Burlison, Lubbock High 15:47.57
6. Bridger Bowcutt, Midland Lee 15:57.99
7. Malachi Macias, Monterey 15:59.08
8. Hayden Harms, Randall 16:00.76
9. Christopher Lopez, Midland Lee 16:01.38
10. Tyler Clayton Canyon 16:07.87
Lubbock High
22. Jason Perez, 16:35.28
37. Jordan Duarte, 17:23.41
44. Dawson Reed, 17:47.07
51. John David Latour, 18:20.07
57. Michael Luna, 19:10.91
58. Chandler Norman, 19:12.07
63. Avery Wisniewski, 19:31.39
Monterey
23. Xavier Sanchez, 16:38.99
36. Layten Barnhill, 17:21.69
38. Dalton Yeoman, 17:33.30
40. Tripp Gray, 17:41.58
54. Riley Bohn, 18:32.83
60. Robert Stephens, 19:16.89
70. Jacob Smya, 20:55.97
--------------------------------------
GIRLS
Team scores
1. Randall 21
2. Amarillo High 40
3. Monterey 125
4. Plainview 138
5. Midland Lee 176
6. Lubbock High 194
7. Caprock 199
8. Midland High 200
Individuals (top 10; Lubbock High & Monterey runners)
1. Sierra Sanchez, Randall 17:47.66
2. Ariyah Gomez, Randall 18:04.04
3. Brooke Latham, Amarillo 18:21.76
4. Hailey Roberson, Randall 18:27.71
5. Jewel Baer, Amarillo 18:46.34
6. Romie Rubio, Randall 18:54.07
7. Bailey Springer, Monterey 18:56.01
8. Lizzy Chen, Randall 19:04.10
9. Catalina Purcell, Amarillo 19:09.94
10. Mikayla Carillo, Plainview 19:16.01
Monterey
19. Destini McWilliams, 19:36.63
24. Abilgail Casanova, 20:10.35
32. Kayden Crawford, 20:59.90
44. Sydney Nanz, 21:57.07
48. Kathryn Ramos, 22:08.19
61. Mirely Ordaz, 24:10.59
66. Lucinda Garza, 26:48.77
Lubbock High
26. Georgia Rocap, 20:23.01
30. Emily Rogers, 20:56.21
37. Emily Santos, 21:20.97
50. Emma Cecil, 22:11.52
53. Khani Brown, 22:33.12
57. Olivia Chen, 23:15.81
60. Emily Forest, 23:35.38