Plenty of unknown accompanied Lubbock-Cooper when it made the short trip north to Plains Capital Park to tangle with Monterey on Thursday night.
Combine a young quarterback making his first start for an offense that still really hadn't established an identity with a defense figuring to encounter another tough test against a city foe with a slew of frightening offensive weapons and there was plenty of cause for the Pirates and their coaches to be a little edgy.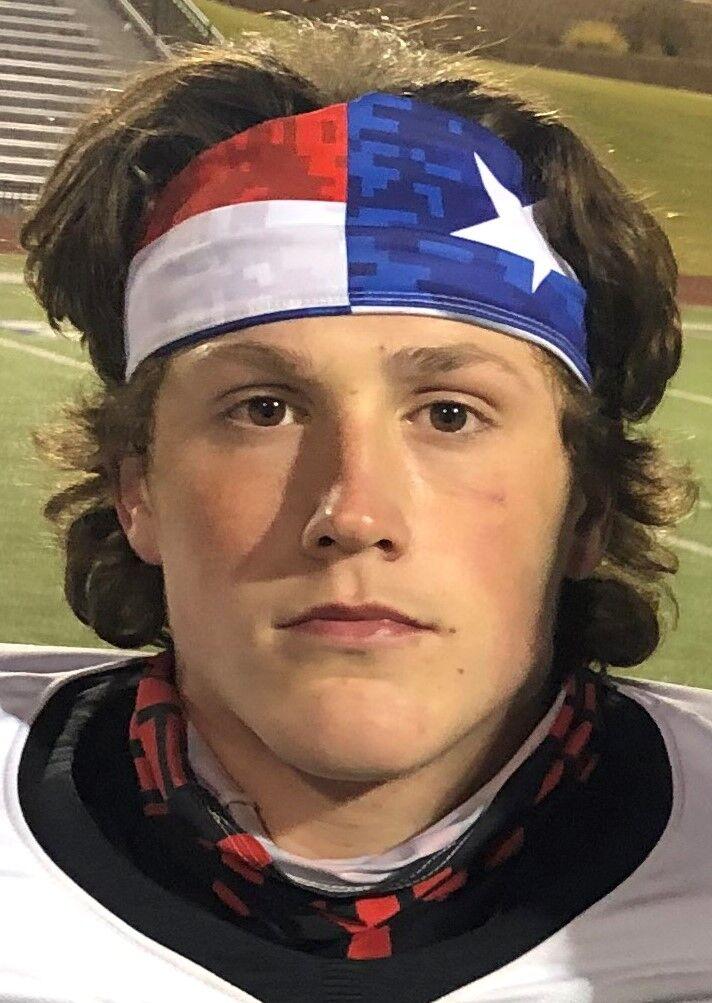 So when Kyle Lewis saw an opportunity to ease that tension right off the bat, he took a gamble that paid off quite nicely.
Lewis sniffed out a play, jumped M.J. Singleton's out route in the flat, picked off Plainsmen quarterback Ky'Shon Harris' pass and sprinted 38 yards to the end zone on the first offensive snap of the night to ignite a 49-8 LCP romp in the final non-district game for both teams.
"I recognized the play from film, and once I saw him go out, I just crashed and picked it off," Lewis said. "He's really fast, so I knew I had to get there quick.
"That gave us a ton of energy on the sideline."
The opposite effect was evident on Monterey's side of the field.
"We definitely didn't get off to the start we wanted," Plainsmen coach Wayne Hutchinson said. "It was definitely a deflator. It was a great play by that kid. He broke in front of the ball and had nothing but grass in front of him. We made a poor decision and it cost us."
With Lewis' quick dagger as the impetus, the Pirates rolled to a 24-0 lead by the midway point of the second quarter behind the offense's best performance of the season -- a bit of a shock considering that starting quarterback Cooper LaFebre was in street clothes.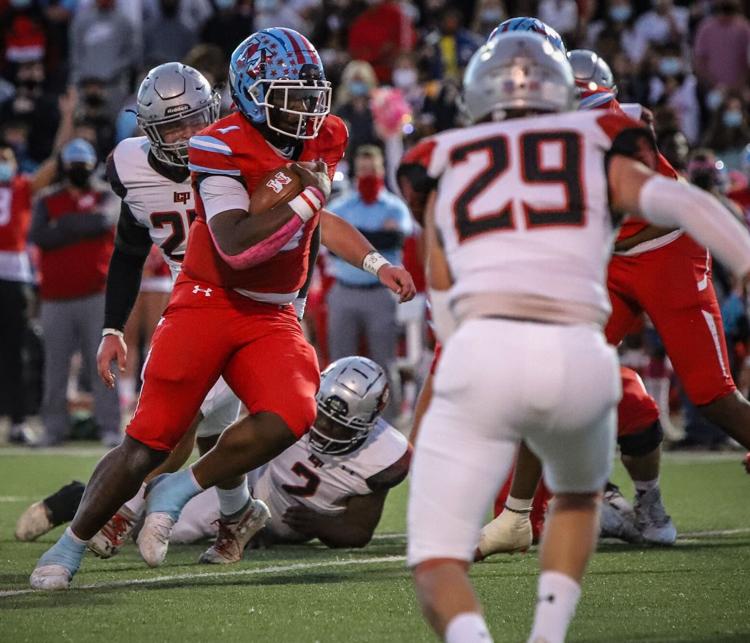 No. 9-ranked LCP (3-1) compiled 428 yards, mostly through a methodical and powerful running game. But LaFebre's replacement, junior Holt Gibson, was also effective throwing the ball, especially early in the game.
The notable difference in how well the Pirates executed came up front. Cooper's offense line rattled and hummed from the beginning, allowing Gibson to get comfortable and creating consistently good running room for Kaleb Stripling, Judge Thomason, Cutter Douglas and Ethan Elkins.
Led by Thomason's 79 yards and 77 from Stripling, that quartet carved up the Monterey defense for 279 rushing yards and all four reached the end zone at least once. Pirates' coach Chip Darden said the emphasis on the running game was a blend of wanting to take pressure off of Gibson as well as returning to the style that LCP has thrived on the last few years.
"They started talking to us early in the week about running the ball because we wanted establish it," offensive tackle Chase Rodriguez said.
"If we didn't, they're not going to respect us in the box and that was going to make it hard to run the ball like we want to."
Added Darden, "We knew we had to protect (Gibson) and run the ball. We've had trouble every year running the ball against (Monterey), but I thought our offensive played their best game of the year so far."
That performance started to kick in and wear the Plainsmen down early. LCP punted on its first offensive possession, then started clicking nicely.
A mixture of short Gibson passes and Thomason rushing for 27 yards fueled an extended series that yielded a Skye Cobb field goal. Stripling carved out 32 yards and Trevor Browning gobbled up 31 yards on a skinny post to bolster a 63-yard TD drive. And after Riley Pipes smothered a pooch kick for the Pirates, Gibson and Cobb hooked up for 34 yards on a quick slant and Thomason plowed in from the 1-yard-line.
When the dust settled from that flurry of 17 points in 4½ minutes, LCP was up 24-0 and Monterey had scrounged out only 66 yards on 21 offensive snaps.
"We couldn't get anything going offensively," Hutchinson said. "They're very good up front. We didn't win the battle in the trenches, and when you can't move people or give the quarterback time or even make space for your athletes, it's going to be a long night."
The long night included Hutchinson keeping his offense on the field several times to try and convert fourth downs without much luck.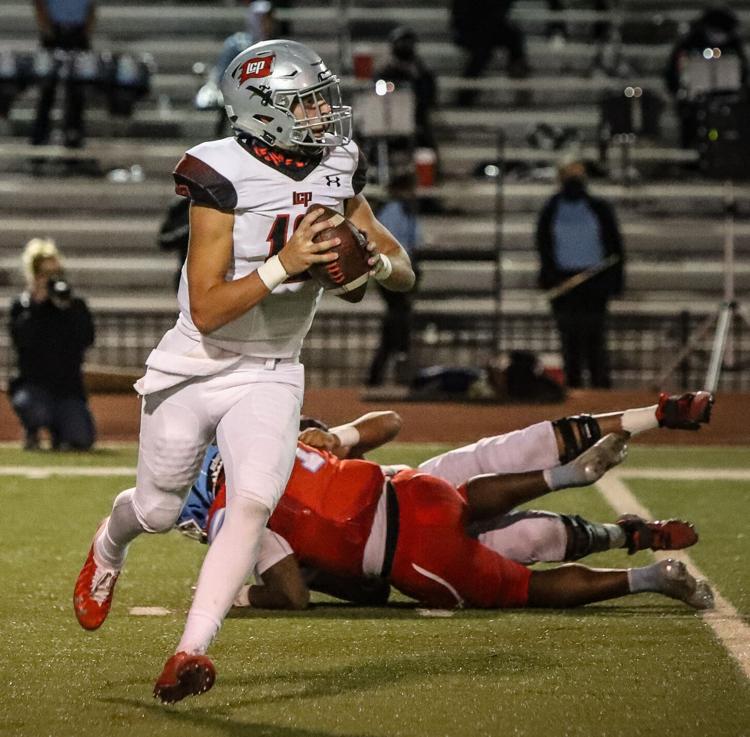 Lewis' pick-six and another interception by Jordan Kirkpatrick bracketed three straight Monterey failed fourth downs and the extra possession afforded by the pooch kick recovery.
"We just kept playing physical and playing hard," Lewis said. "We knew how explosive they were, and we didn't want to let them get any confidence going."
By the time the Plainsmen did unearth some offensive success, they were down 36-2. The Pirates pretty much slammed the door in the opening minute of the third quarter when Stripling slashed 28 yards for a touchdown run on the first play after Rylan Wilcox rambled 67 yards on a kickoff return.
Monterey managed to get on the scoreboard when it blocked the extra point and Malaki Ruth scooped up the ball and dashed 95 yards.
But LCP tightened up again on defense and stopped Tyrin Bradley on 4th-and-2 from the Plainsmen 42-yard-line. Four Thomas runs ate up all 42 yards and when he punched in on a 12-yard counter, the advantage was 36-2.
After being bottled up much of the night, Harris triggered his offensive crew's best drive of the game with back-to-back runs covering 19 yards. It still required a 4th-down Harris-to-Aiden Tarango pass to keep the drive alive and Trent White crashed in from the 1-yard-line for the only Plainsmen touchdown of the game.
The rest of the night belonged to the Cooper offense and the o-line in particular. The Pirates churned out a 14-play, 80-yard touchdown march that devoured 9:14 -- culminating with Douglas' 5-yard run. Elkins took a quicker route on LCP's final possession when he rumbled 44 yards to paydirt.
Replacing Isaiah Johnson and Nehemiah Martinez from a state semifinal team figured to be one of the Pirates' major challenges. Friday was another step in that direction, although the new set of backs are more blue-collar than lightning-in-a-bottle.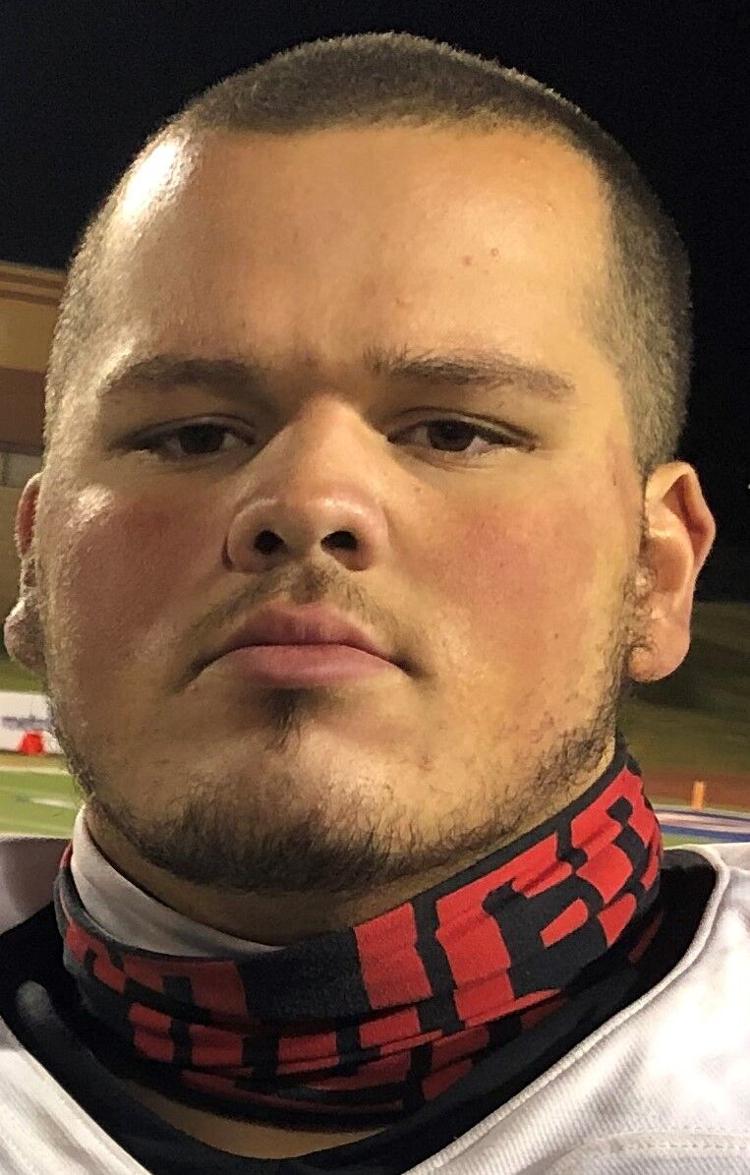 "We know if we make just a little hole for them, they'll hit it," Rodriguez said.
"We still have to have the mindset of making the hole and maintaining our blocks. Last year with Isaiah and Nehemiah, all they needed was 2 seconds and they were hitting the hole. That's not how it is this year. We have to maintain our blocks longer and there has definitely been an emphasis on that."
Now the emphasis shifts for both teams.
LCP begins District 2-5A Division II play next week with a road game at Randall, while the Plainsmen will tangle with Lubbock High in the District 2-5A Division I opener. The notion of a fresh start is something Monterey is ready to embrace.
"We're a better football team than we showed (Thursday)," Hutchinson said. "The good thing is, now we're into a new season and our record is 0-0 going into district."
----------------------------------------
LUBBOCK-COOPER 49, MONTEREY 8
Lubbock-Cooper           7      17    12    13    --     49
Monterey                       0      0      8      0      --     8
LCP -- Kyle Lewis 38 interception return (Skye Cobb kick)
LCP -- Cobb 25 FG
LCP -- Kaleb Stripling 7 run (Cobb kick)
LCP -- Judge Thomason 1 run (Cobb kick)
LCP -- Stripling 28 run (kick blocked)
MON -- Malaki Ruth 95 blocked kick return
LCP -- Thomason 12 run (kick blocked)
MON -- Trent White 1 run (run failed)
LCP -- Cutter Douglas 5 run (kick failed)
LCP -- Ethan Elkins 44 run (Lewis kick)
TEAM STATISTICS
                                 LCP                MON
First downs             22                    13
Rushes-yards          39-282             39-126
Passing yards          146                  109
Total yards              428                  235
Passes                    10-18-0           7-21-2
Fumbles-lost            1-0                   0-0
Punts-Avg.               1-50.0              1-32.0
Penalties-yards          2-20                 2-15
INDIVIDUAL STATISTICS
Rushing: LCP -- Judge Thomason 10-79, Kaleb Stripling 9-77, Cutter Douglas 12-63, Ethan Elkins 6-60, Holt Gibson 2-3; Monterey -- Trent White 13-53, Giovanni Cleveland 5-26, Tyrin Bradley 8-21, Ky'Shon Lewis 11-16, Andrae Moore 1-6, Trynity Scott 1-4.
Passing: LCP -- Gibson 10-18-0 146 yards; Monterey -- Harris 3-8-1 55 yards, Bradley 4-13-1 54 yards.
Receiving: LCP -- Skye Cobb 3-48, Trevor Browning 1-31, Tre McGrew 1-20, Jacob Politte 2-20, Ben Marcinkowski 2-14, Max Simnacher 1-13; Monterey -- Aidan Tarango 2-55, Jacory Mooring 2-28, Blake Porter 2-15, M.J. Singleton 1-11.
Records: LCP 3-1, Monterey 1-2
Up next: LCP at Randall, 7 p.m. Friday, Oct. 23; Monterey at Lubbock High, 7 p.m. Friday, Oct. 23
----------------------------------------
Randy Rosetta is the editor & publisher
Contact him at HubCityPreps@gmail.com
or (806) 407-0188.
@HubCityPrepsLBK | @RandyRosetta