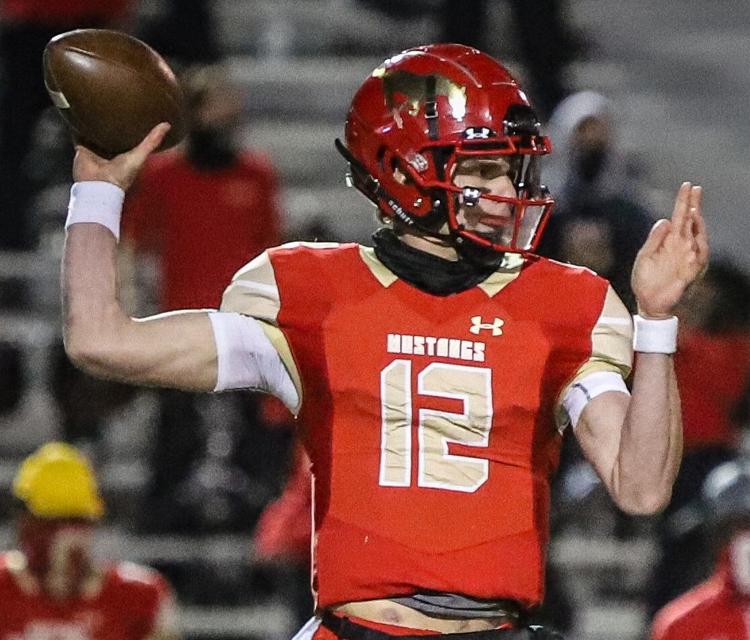 Each week, HubCityPreps.com runs a list of players who made notable impacts under the Friday (or Thursday) Night Lights.
T.J. Steele, Estacado: In a season of big plays, he saved his most explosive night for the playoffs with 6 catches for 238 yards, 3 carries for 55 yards and 3 total touchdowns.
Sawyer Robertson, Coronado: Dissected an opposing defense for the second week in a row, throwing for 504 yards on 29-of-42 accuracy -- 5 of those throws ending up in the end zone.
Austin Garcia, Lubbock High: The veteran linebacker notched 10 tackles and 3 quarterback hurries to lead a solid performance for the Westerners.
Ronald Ross, Estacado: Paced a big night for the Matador defense with 10 tackles, 3 TFLs, a caused fumble and a recovered fumble.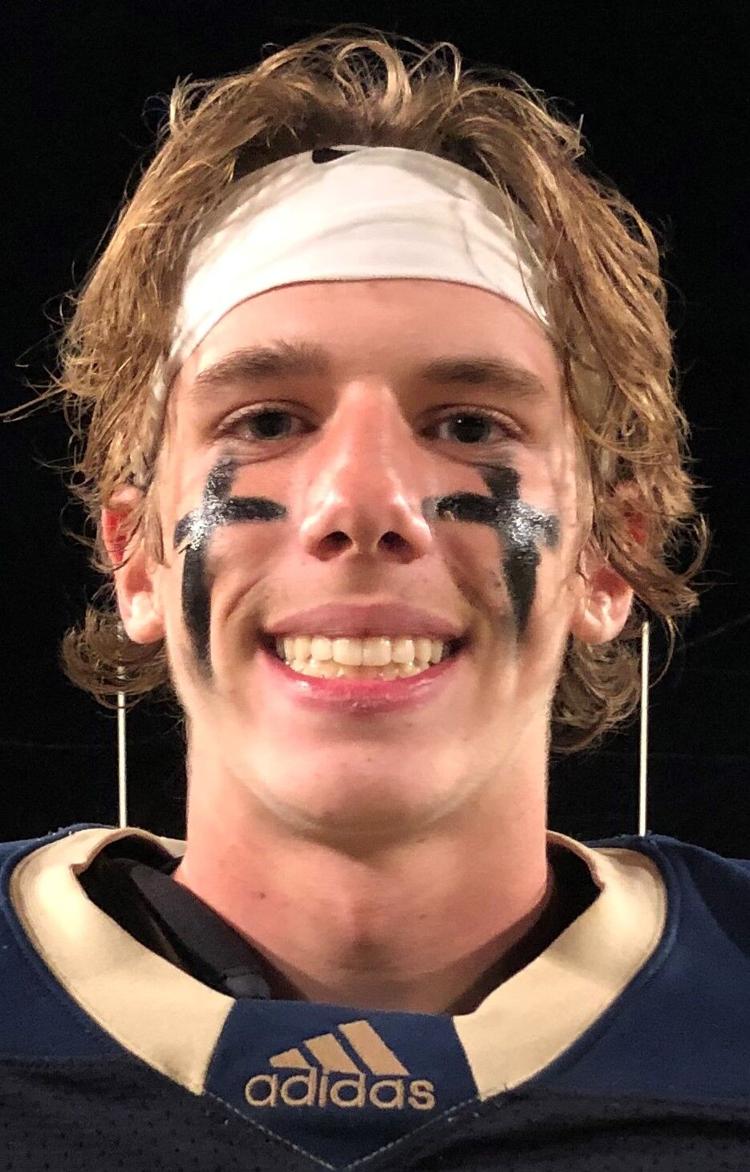 Justin Cunningham, Kingdom Prep: Impacted the game in all phases with 1 carry for a 38-yard touchdown, 3 receptions for 115 yards and two scores, an 80-yard pick-six, 2 fumbles recoveries -- one that he took back 36 yards to the house -- and 10 tackles (7 solo).
Eli Martinez, Coronado: Snagged 6 passes for 66 yards and crossed the goal line three times.
Alex Lack, Lubbock Christian: Carved out 194 rushing yards and crossed the goal line 3 times and also threw for a score. Notched a sack and a second TFL and smothered a blocked punt.
Noe Tijerina, Lubbock High: Got back on the field for the first time in several weeks and responded with 5 catches for 143 yards with a pair of TD receptions.
Michael Dade, Estacado: Helped the Matador offense produce a huge night by grading out at 90% with 4 pancake blocks.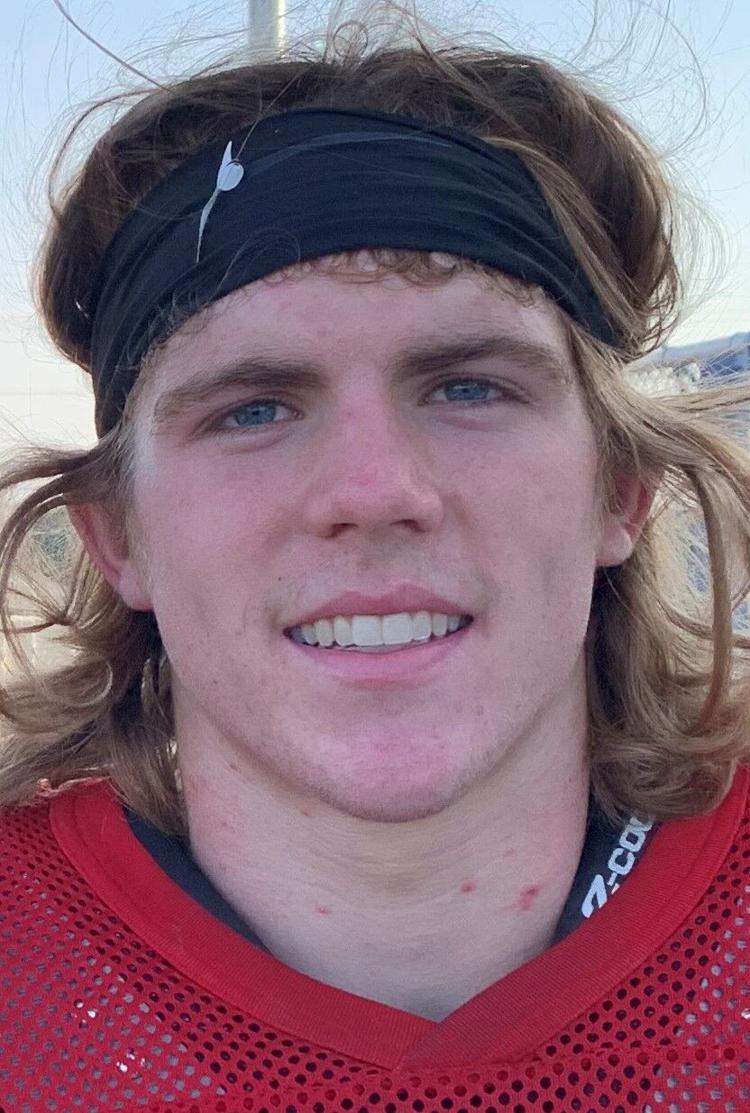 Davis Reeves, Trinity Christian: Spearheaded a solid bounceback effort for the Lions' offense with 136 yards rushing and 2 TDs, as well as a scoring strike through the air.
Tristin Laughlin, Frenship: Paced the Tiger defense with 8 tackles.
Antonio Malone, Coronado: Demonized the Amarillo High defense with 120 total yards, buoyed by a 75-yard catch-and-run on a swing pass for a TD.
Ben Lashaway, Kingdom Prep: Registered 7 tackles, including 3 behind the line of scrimmage, and forced a fumble.
Nigel Brathwaite, Coronado: Anchored a stout performance for the Mustangs with 8 tackles -- 6 solo -- 2 TFLs and a sack.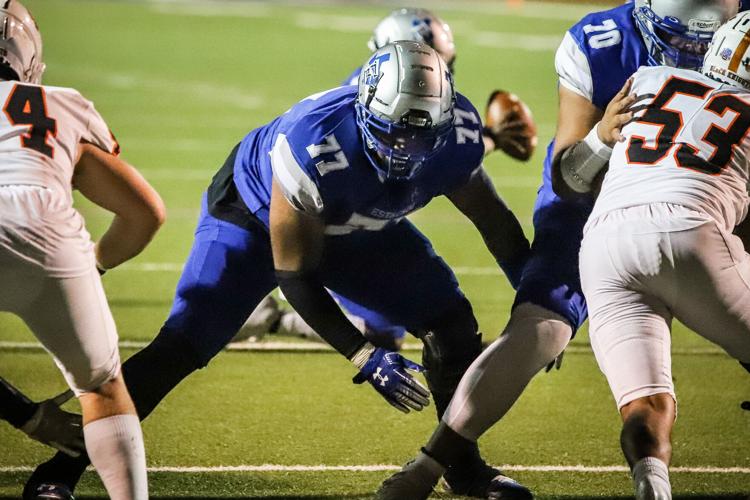 Jihad Lateef, Estacado: Graded out at 93% and pancaked his target 6 times.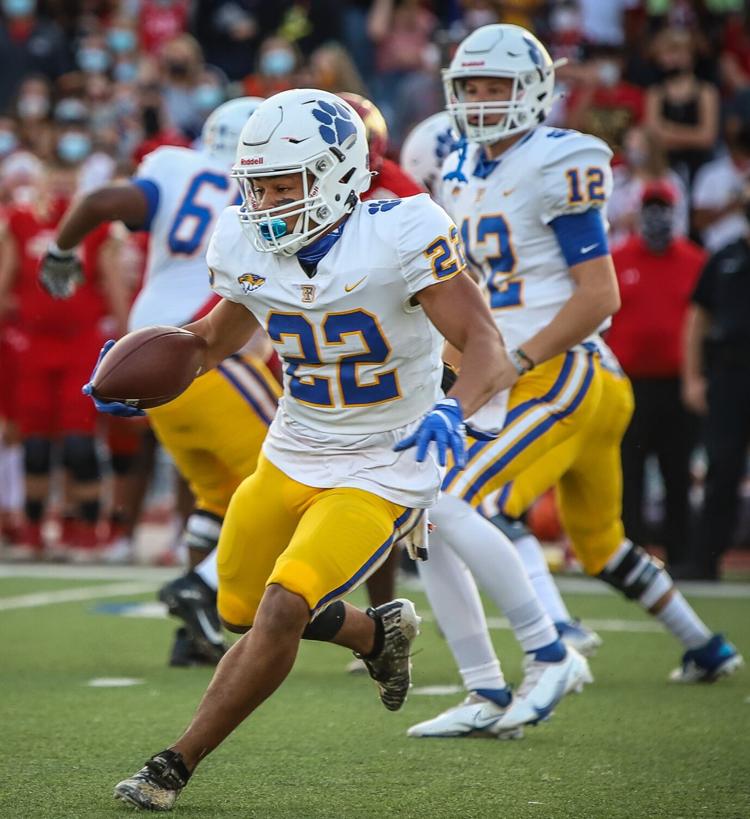 Brandon Smith, Lubbock High: Sparked another big night for the Westerner offense with 266 passing yards and 3 touchdown tosses.
Doentae Butler & Antwone Haskin, Estacado: The two big Matador defensive linemen each recorded 4 tackles for loss.
Cory Ferriera, Coronado: Yanked down 4 passes for 84 yards and got the Coronado offense rolling with a 41-yard reception for a TD.
Sam Griffith, Kingdom Prep: Connected on 5-of-10 passes for 135 yards and 3 touchdowns and ran four times for 48 yards and a score. Also logged 9 tackles.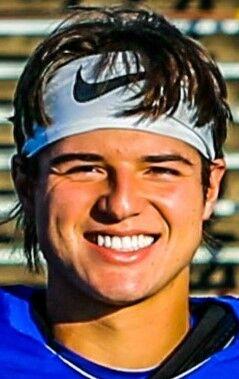 Devin Samples, Coronado: Continued his season-long streak of perfection on extra points, making all six, and boomed a 47-yard field goal.
Major Due, Lubbock Christian: Turned in his best offensive night of the season with 81 yards rushing and logged a key tackle for loss.
Ty Glass, Frenship: Grabbed 4 receptions covering 70 yards, with a long play of 46 yards.
Jay'lon Dobbins, Estacado: Connected on 11-of-21 passes for 301 yards and found the mark for a pair of touchdowns.
Ryan Edwards, Coronado: Sparked a big night for the Mustang secondary with 2 interceptions and 4 tackles.
J'veion McCutcheon, Coronado: Sparked a smothering performance by the Mustang defense with 10 tackles and 2 tackles for loss.
Cam Bluitt, Estacado: Notched 10 tackles and 2 tackles for loss in a dominant effort by the Matadors.
Michael Coleman, Lubbock High: Came up big in the Westerner secondary with 8 tackles and 3 pass breakups.