Coronado coach D.J. Mann came away with an overall good feeling from his team's performance against Lubbock High on Friday, all things considered.
The Mustangs fired on all cylinders from the opening kickoff through the midpoint of the third quarter when they essentially put the game away in a 49-6 victory at Plains Capital Park.
But Mann will be able to find plenty for his team to work on in the coming week, particularly when it comes to penalties and the backups who got extensive playing time in the second half.
Still, it would be hard to be upset about a victory that was all but in the bag by halftime.
"We talked all week about wanting to execute, play fast, be physical on defense and trust each other," Mann said. "The kids did a good job of that. We have to do a better job of just being disciplined and being a mature ballclub."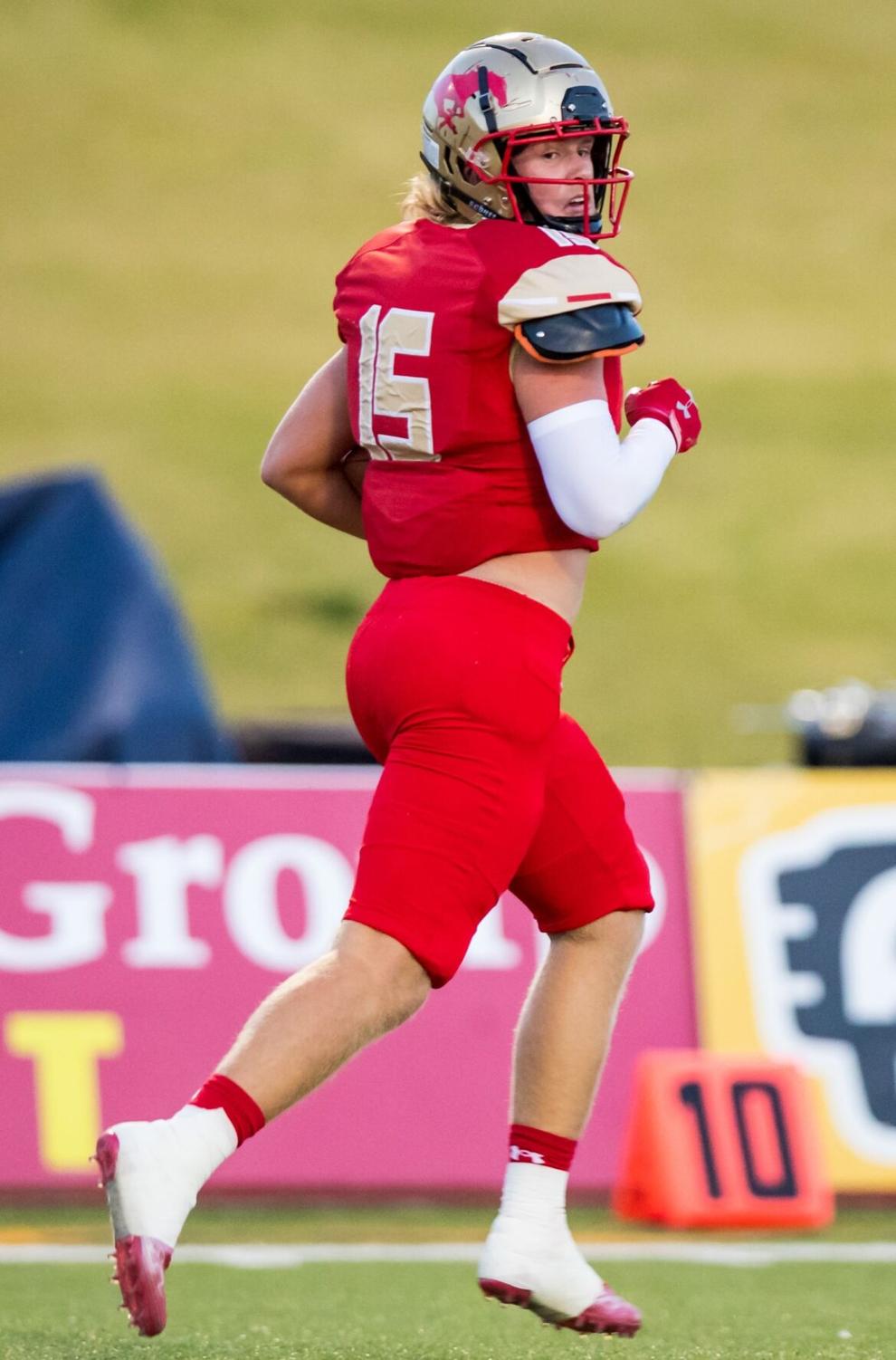 Coronado quarterback Jett Carroll threw for 310 yards and 4 touchdowns in just a little over two quarters of work, tight end Trevor Stephens caught nine passes for 205 yards and a pair of scores, and the Mustangs (3-3, 2-0 District 2-5A, Division I) racked up 458 total yards of offense while the defense forced six turnovers. The Westerners (1-6, 0-3) were held to 167 yards of total offense.
Carroll's night was done after the Mustangs scored on the opening drive of the second half, a 38-yard connection to Stephens, his second touchdown. From there, backup Isaiah Vazquez carried Coronado home, even getting his own touchdown pass on a 39-yard strike to Surreal Garrett, who also caught two touchdowns. Vazquez finished the game 8-of-11 for 82 yards and the touchdown.
Stephens was an unstoppable force galloping through the Lubbock High secondary for the first 2½ quarters. Three of his nine catches covered 38 yards or more, and eight of the nine went for double-digit gains.
"All week, the concentration was high, the energy was high, and me and Jett have been clicking all week," Stephens said. "We knew we were about to get our game where everything seemed like it was going right. Jett was on the money all night, had a great game, and it showed on the scoreboard."
As well as the Mustangs started the game, with touchdowns on their first two drives, it was a pair of defensive plays that really helped kickstart Coronado toward the victory.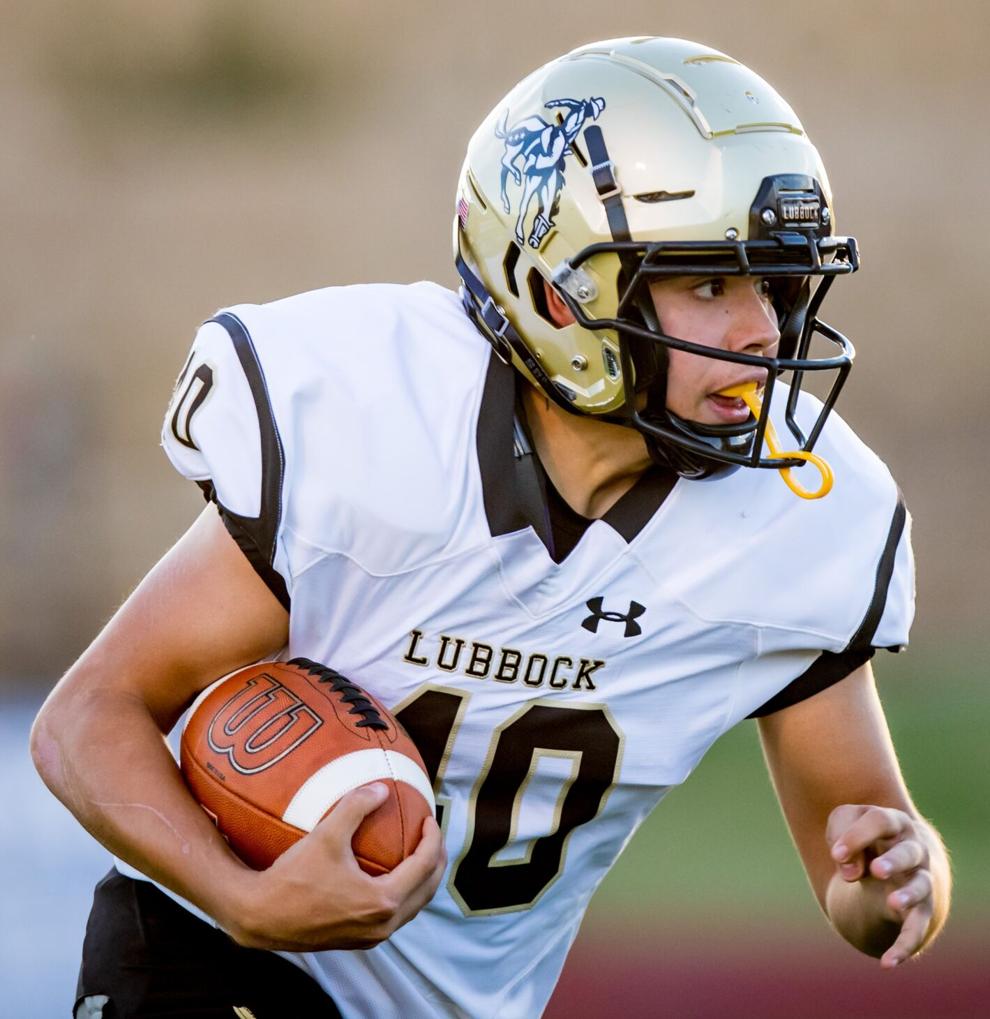 Following the first two offensive series, the Mustangs stumbled a bit, ending their next two drives with a missed field goal and a punt. It was then that cornerback Cam Manahan took over.
Midway through the second quarter, Manahan picked off a tipped pass at the Lubbock High 39-yard-line and returned it to the Westerners' 6. On the next play, Carroll found Jikiri McGrew in the corner of the end zone for a 21-0 lead.
Four plays into the next Lubbock High drive, Manahan was there again, taking an errant throw from LHS quarterback Jonathan Cisneros where his receiver went the other way, and returning the ball for a 41-yard pick-six and a 28-0 Coronado lead with just under 6 minutes left in the first half.
"Just have to read the (quarterback), play good (defense) and bring it in," Manahan said. "That got the whole team's energy up"
Lubbock High did not cross midfield in the first half until after the second Manahan touchdown. The Westerners got as deep as the Coronado 29-yard-line before turning the ball over on downs and allowing the Mustangs to drive for one final score before halftime. Lubbock High didn't break onto the scoreboard until late in the third quarter when an errant snap sailed into the end zone and linebacker Juan Palomo recovered for the Westerners.
"We couldn't get our running game going like we wanted to," Mann said. "But thank God Jett Carroll was on fire (Friday) and we were able to throw the ball around. It was just kind of a weird game to fill out. We wanted to be 1-0 when we left here, and we are."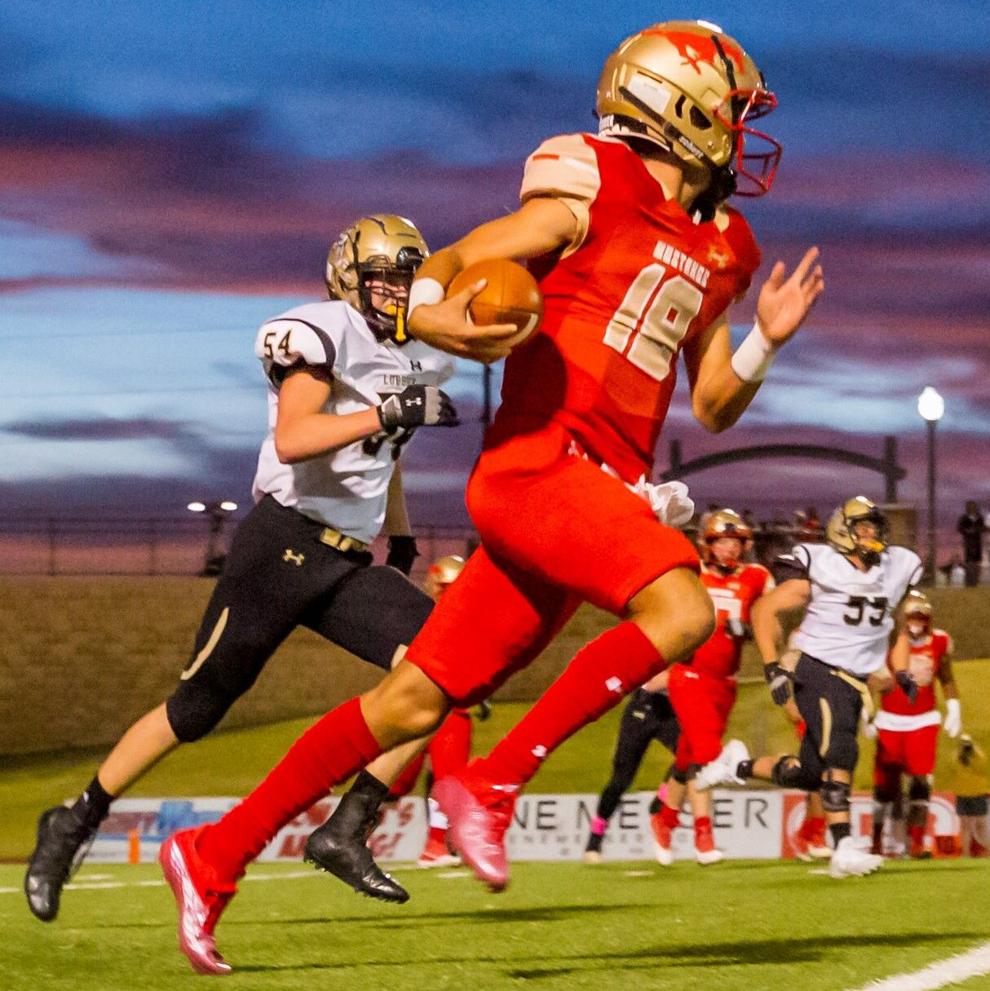 Lubbock High was not without its chances early on, and if the execution had been there, the outcome might have been different. Cisneros had several balls either sail high over receivers or ricochet off their hands – or both at the same time. That prevented LHS from building any early offensive momentum, and the Mustangs took advantage.
Cisneros finished 10-for-22 passing for 88 yards and didn't play past the Westerners' first offensive series of the second half. Lubbock High also struggled to run the ball, amassing only 36 yards on 27 carries while workhorse running back Keith Ramirez was held to 44 yards on 11 carries.
"I thought we had some opportunities early, and we keep putting ourselves in a hole that, now, we're not good enough to get out of," Westerners' coach Shane Stephen said. "But I'm proud of the kids. We kept fighting and the kids gave it their all. It ain't easy."
------------------------------------
CORONADO 49, LUBBOCK HIGH 6
Lubbock High          0      0      6      0      --        6
Coronado               14    21    14     0      --        49
COR -- Surreal Garrett 8 pass from Jett Carroll (Carson Shields kick)
COR -- Trevor Stephens 47 pass from Carroll (Shields kick)
COR -- Jikiri McGrew 6 pass from Carroll (Shields kick)
COR -- Cam Manahan 41 interception return (Shields kick)
COR -- Antonio Malone 1 run (Shields kick)
COR -- Stephens 38 pass from Carroll (Shields kick)
COR -- Garrett 39 pass from Isaiah Vazquez (Shields kick)
LHS -- Juan Palomo recovered fumble in end zone (kick failed)
TEAM STATISTICS
                                LHS          COR
First downs             7              15
Rushes-yards          27-36       25-66
Passing yards         131          392
Total yards              167           458
Passes                     11-27-3     25-34-0
Fumbles-lost            3-3           1-1
Punts-Avg.                4-37.5       3-37.6
Penalties-yards         10-72       14-134
INDIVIDUAL STATISTICS
Rushing: Lubbock High -- Keith Ramirez 11-44, Zeke Rodriguez 3-7, Kyler Petroski 5-5, Sean Briceno 4-1, Bobby Ramirez 1-(minus) 5, Jonathan Cisneros 3-(minus) 16; Coronado -- Bricion Griffin 7-33, Antonio Malone 7-26, Jett Carroll 2-26, Demarion Finch 6-11, Isaiah Vazquez 1-(minus) 2, Jordan Kelley 1-(minus) 2, Nigel Braithwaite 1-(minus) 6, team 1-(minus) 22.
Passing: Lubbock High -- Cisneros 10-22-2 88 yards, Petroski 2-5-1 43 yards; Coronado -- Carroll 17-23-0 310 yards, Vazquez 8-11-0 82 yards.
Receiving: Lubbock High -- Cameron Guerrero 5-64, Harley Rojas 1-30, Ramirez 3-22, Adam Burlison 2-15; Coronado -- Trevor Stephens 9-205, Surreal Garrett 3-64, Darrion Taylor 1-44, Jikiri McGrew 3-34, Jordan Kelley 3-19, Logan Arnett 2-6, Karson Young 1-(minus) 2, Griffin 1-(minus) 2.
Records: Lubbock High 1-6, 0-3 District 2-5A Division I; Coronado 3-3, 2-0.
Up next: Palo Duro at Lubbock High, 7 p.m. Thursday; Coronado at Amarillo High, 7 p.m. Friday