Chad Pharies & Tate Beeles connect for a pair of TDs and the Frenshp defense saves the day with two goal-line stands in a 14-13 triumph.
WOLFFORTH -- Every inch of the football field is a valuable commodity, and once in a while, the game will make that abundantly clear.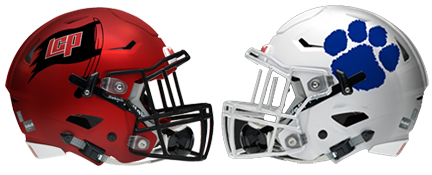 Lubbock-Cooper got four glaring reminders of that from the Frenship defense on Friday night and while those weren't the only plays that painted the picture of the game's outcome, they were certainly some of the broadest strokes.
The Tigers stonewalled Pirate wildcat running back Cutter Douglas four times from the 2-yard-line or close -- twice at the end of each half -- and the ripple effect was finally too much for Cooper to overcome.
That became true when Pirate quarterback Holt Gibson crumpled to the grass in a heap with an apparent knee injury as he drifted back on a third-and-goal play from the Frenship 1-yard line in the closing seconds. By rule, that ended the game because LCP was out of timeouts and a 10-second runoff was required, sealing a gritty 14-13 Tigers' victory at Peoples Bank Stadium.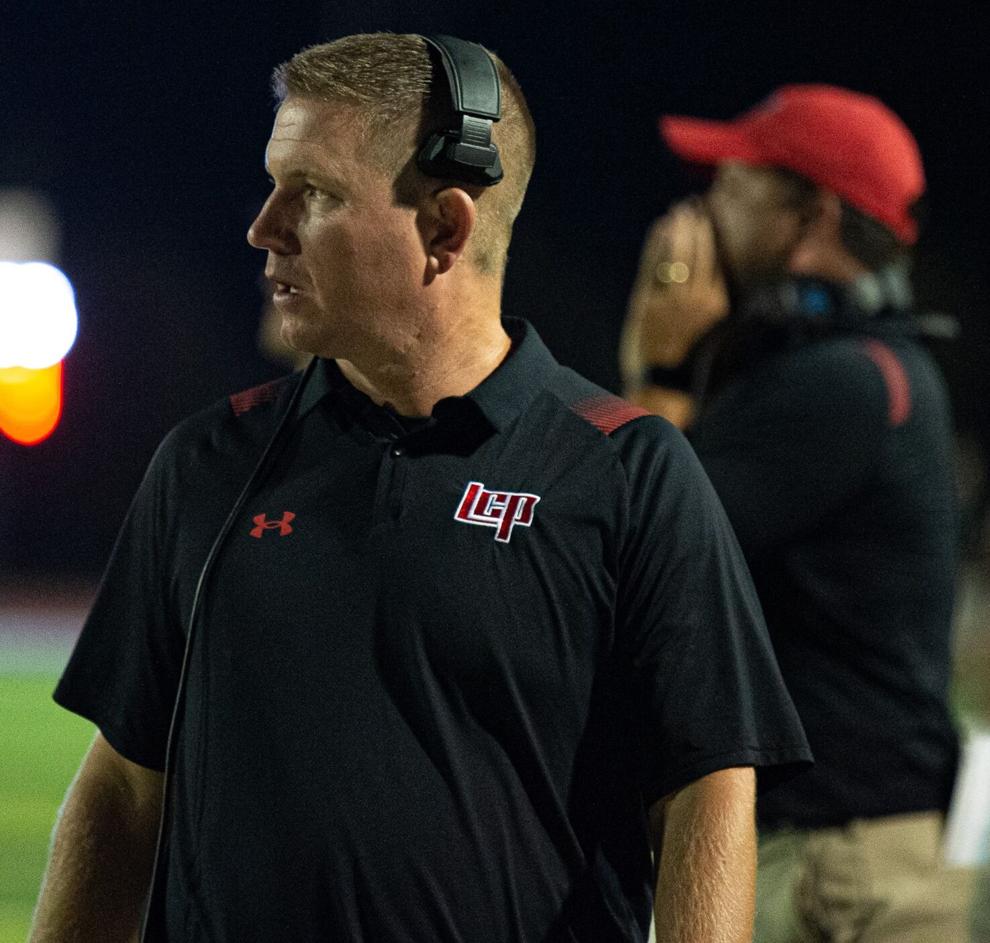 That set off a celebration in front of a packed house, although it was subdued on the field as Gibson was tended to by Cooper medical personnel. The senior was taken off the field on a cart.
As strange as the finish was, it didn't detract from the performance turned in by the Tigers, who improved to 3-0 for the first time since 2015. Nor did it erase the obvious question of why Pirates' coach Chip Darden didn't send kicker Teagen Vann onto the field for the shortest of chip-shot field goals possible.
The simple answer: Confidence was wobbly that LCP could successfully execute the snap, hold and kick. The Pirates has previously missed a 33-yard field goal, and a bad snap blew up an extra-point try following a fourth-quarter touchdown.
"We had a pass play where we thought we could throw it away and them kick a field goal if we needed to," Darden said about the fateful play that sealed very different fates for the two teams.
"It definitely crossed our mind. But we mis-executed an extra point and missed a field goal, so we thought we wanted to get into the end zone right there.
"We're not practicing it enough. We've got to rep it more. We've missed a kick in every game so far, whether it's a missed kick, a bad or a bad hold – just execution in general. We've got to be better there."
The other theme, though, is that it's hard to fathom the Frenship defense being much better in goal-line situations than it was in two game-changing occasions.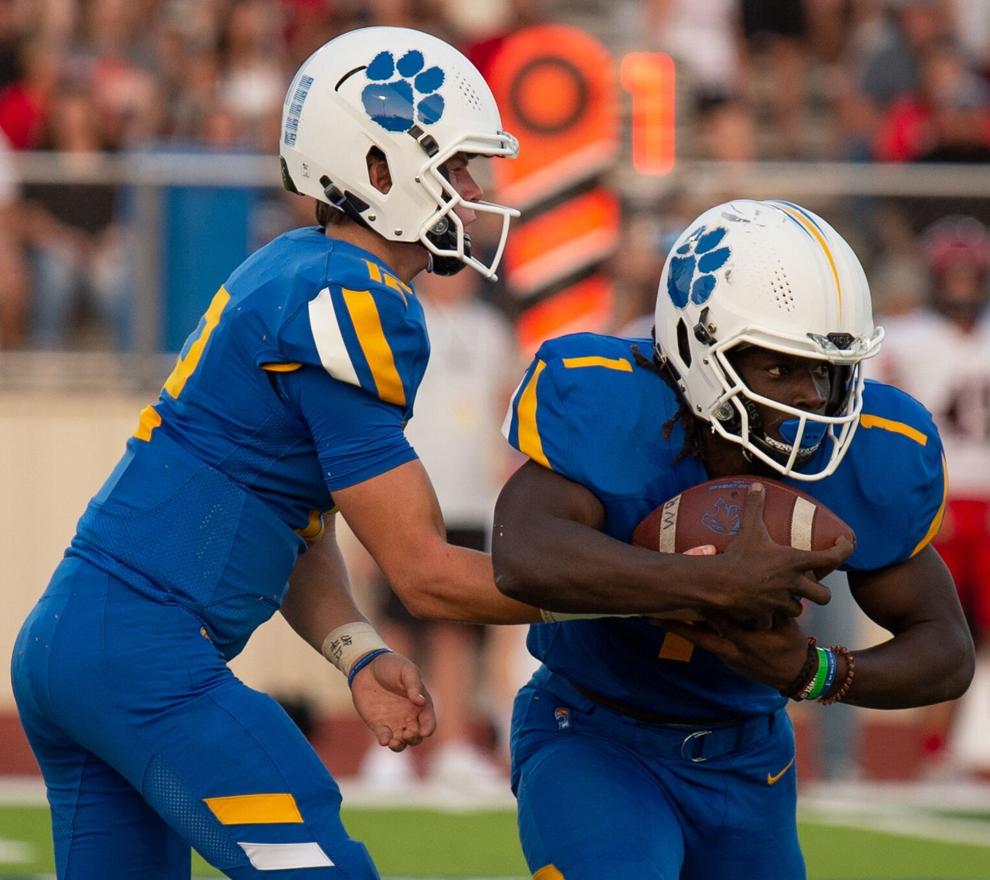 Both times, LCP (2-1) needed six feet and usually much less real estate to find paydirt. Darden deployed Douglas both times, but the Tigers didn't blink. A week after suppling a huge second-half spark in a victory against Coronado, Douglas managed 1 yard on four carries.
"The meat-eaters up front, we were going to stop them." Frenship defensive tackle Damion Hernandez said.
"We weren't going to let them in."
The Tigers certainly got close, though. They got the ball back with 1:45 left in the game after forcing a Frenship punt and Gibson quickly connected with Cooper Morris for 14 yards.
A bad snap resulted in a sack back to the 44-yard-line, but Holt got 10 yards back on a scramble then eluded pressure and zipped a pretty pass to Morris, who dodged away from a defender at the 20 and sprinted down the sideline.
As Morris lunged toward the goal line, the ball popped loose, but an official ruled that Morris had stepped out of bounds at the 2-yard-line.
"I thought I was in," said Morris, who snared 4 passes for 59 yards. "We finally started moving the ball in the fourth quarter, but we just couldn't execute when we had to."
LCP actually did find an offensive groove in the final 13½ minutes. The Pirates ate up 4:20 with am 11-play, 68-yard drive that ended when Gibson rifled a 15-yard TD pass to Braydon Laws. But that was when the point-after went awry, leaving Cooper down 14-13.
That series and the last-gasp push accounted for 109 of the Pirates' 329 total yards against a Tigers' defense that just refused to budge, which Frenship coach Jay Northcutt attributed to defensive coordinator Mark Ribaudo's scheme.
"Coach Rib had a plan for this game to just be simple and let the kids play," Northcutt said. "We did that, and the kids made plays when they had to."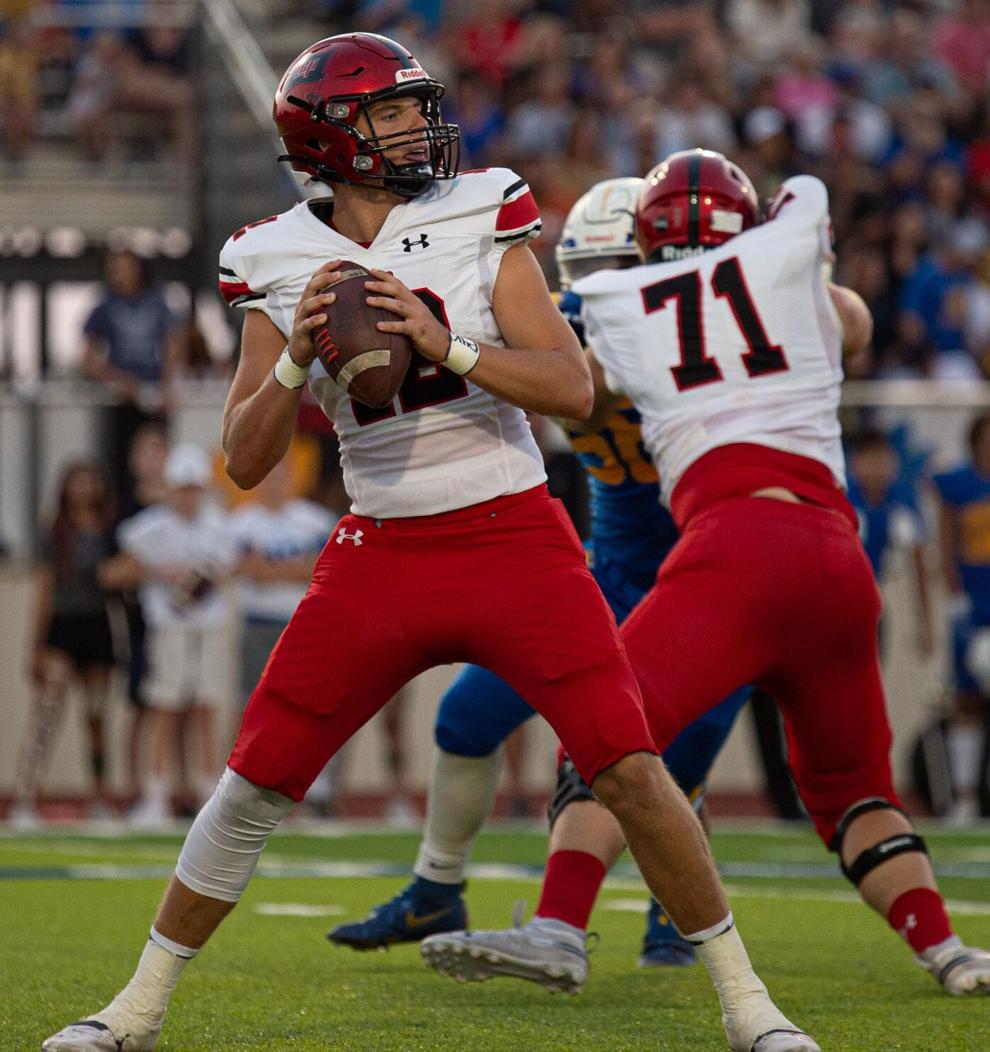 Which wasn't limited to the Frenship defense.
The Tigers didn't create a ton of damage when they had the ball, bit a handful of big plays – especially from a tandem that has created a dangerous chemistry this season.
Gibson threw an interception midway through the first quarter to give Cooper possession at the Tigers' 30-yard-line and they immediately cashed in when Pharies heaved a 30-yard strike to Beeles down the seam sprinting down the left seam.
The Pirates pulled even on Holt's 1-yard plunge right after Judge Thomason blazed 57 yards after he reversed field and ran against the grain on the first play after a punt.
Undaunted, Frenship scratched out its best drive of the night. Pharies-to-Beeles worked for 16 yards on second-and-18 and just when the drive looked dead in the water, Pharies whipped a pass to his go-to receiver on a deep slant and Beeles did the rest, powering through a pair of tackles inside the 15 for a 31-yard touchdown on fourth-and-20.
"We came out here wanting to throw the first punch and did that to get the lead," Frenship running back Tai'ja Smith. "And at the end, we made plays we had to make to get the win."
Two came to close the first half.
The Pirates were poised to answer and send the game to halftime in a deadlock when Kaden Chambers sparked a long march. A blend of short runs from him, Thomason and Gibson, followed by a 7-yard slip screen to Morris, put LCP at first-and-goal from the 3-yard line in the final minute before halftime. Thomason carved out 2 yards before Douglas came in and got stood up twice before he could cross the goal line, which allowed the clock to run out.
"You've got to get those in," Darden said. "The cliché is that it's a game inches and we were right there and couldn't get in."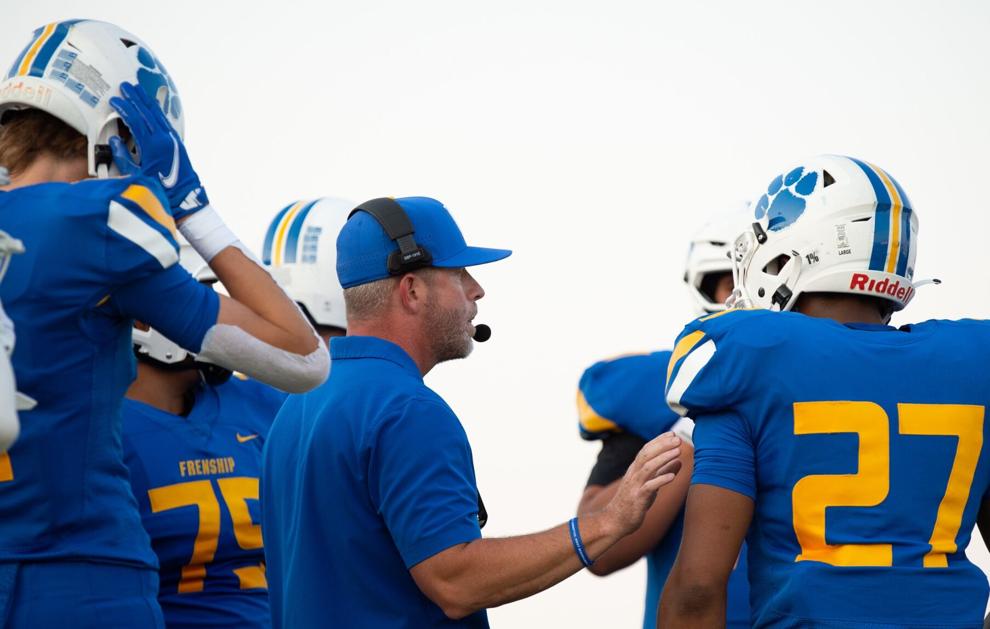 That repeated itself in the closing minutes and cost the Pirates a win. But Darden doesn't expect his team do dwell on this one that got away.
"Our ultimate goal wasn't to be 3-0; our ultimate goal is down the road," Darden said. "Where this is a positive is how we get better from it. If we let this be the end of our season, that's the ultimate negative, but I don't think our guys will do that. I think we'll get better because of it."
Meanwhile, the Tigers can live in the euphoric moment for a little while, but their focus has to shift quickly to a road game at Amarillo High next week before they embark on the District 2-6A campaign.
"This is a group that's pretty hungry," Northcutt said. "They're going to celebrate this win, but I know they'll be ready to go again on Monday."
------------------------------------
FRENSHIP 14, LUBBOCK-COOPER 13
Cooper      0      7      0      6      --     13
Frenship   7      7      0      0      --     14
FRE -- Tate Beeles 30 pass from Chad Pharies (Jon Olivarez kick)
LCP -- Holt Gibson 1 run (Teagen Vann kick)
FRE -- Beeles 31 pass from Pharies (Olivarez kick)
LCP -- Braydon Laws 15 pass from Gibson (run failed)
TEAM STATISTICS
                             LCP                  FRE
First downs         24                    14
Rushes-yards      43-207             34-136
Passing yards      122                  127
Total yards           329                  263
Passes                  12-20-1           8-13-0
Fumbles-lost         2-0                   1-0
Punts-Avg.            3-38.7              4-38.3
Penalties-yards      4-45                13-85
INDIVIDUAL STATISTICS
Rushing:LCP -- Judge Thomason 20-152, Kaden Chambers 11-41, Holt Gibson 7-22, Cutter Douglas 4-1, team 1-(minus) 9; Frenship -- Chad Pharies 16-77, Tai'ja Smith 14-47, Jeremiah Washington 3-9, Andrew Braddock 1-3. 
Passing: LCP -- Gibson 12-20-1 122 yards; Frenship -- Pharies 8-13-0 127 yards.
Receiving: LCP -- Cooper Morris 4-59, Braydon Laws 3-30, Trey McGrew 3-15, Brady Barnett 1-9, Thomason 1-6; Frenship -- Tate Beeles 6-113, Landon Hutcheson 1-12, Braddock 1-2.  
Records: Lubbock-Cooper 2-1, Frenship 3-0.
Up next: Monterey at Lubbock-Cooper, 7 p.m. Sept 17; Frenship at Amarillo High, 7 p.m. Sept. 17.