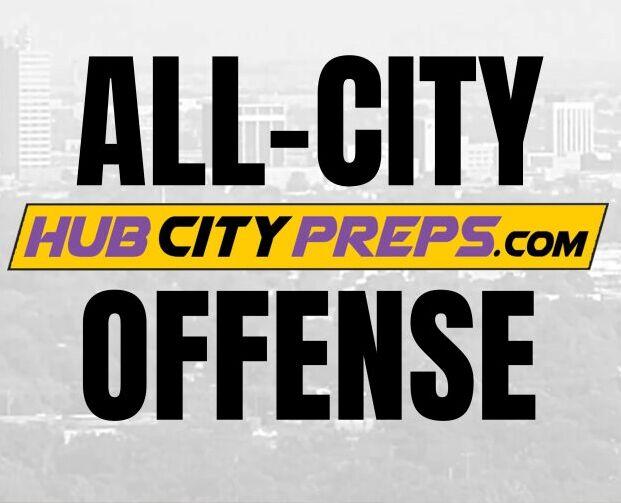 FIRST TEAM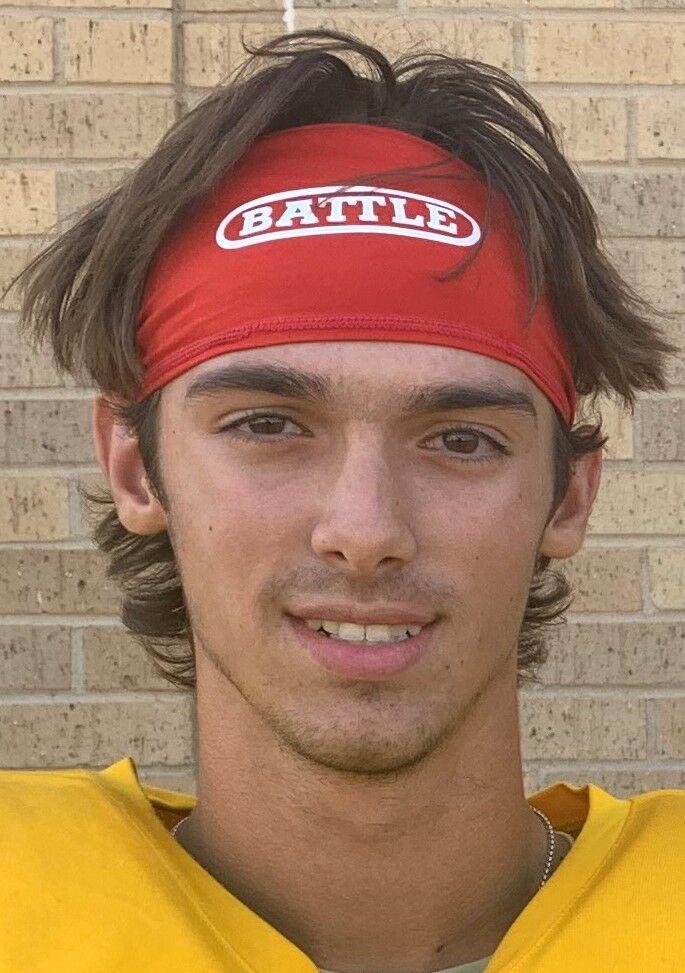 Quarterback
Jett Carroll, Coronado JR
Stepped into huge shoes to lead the Mustangs' offense and grew into the role nicely by leading the city with 3,179 passing yards and 31 touchdowns through the air.
Running backs
Trent White, Monterey SR
Bulldozed his way to 1,254 yards pm 174 totes in a season when he led in major ways other than as player. Plowed into the end zone 9 times and topped the 100-yard mark seven times in 10 games.
Judge Thomason, LCP SR
Hard-nosed runner carved out 1,406 yards to anchor the Pirates' offense and showed a nose for the end zone with 15 touchdowns and added 81 yards on 9 receptions.
Receivers/Tight Ends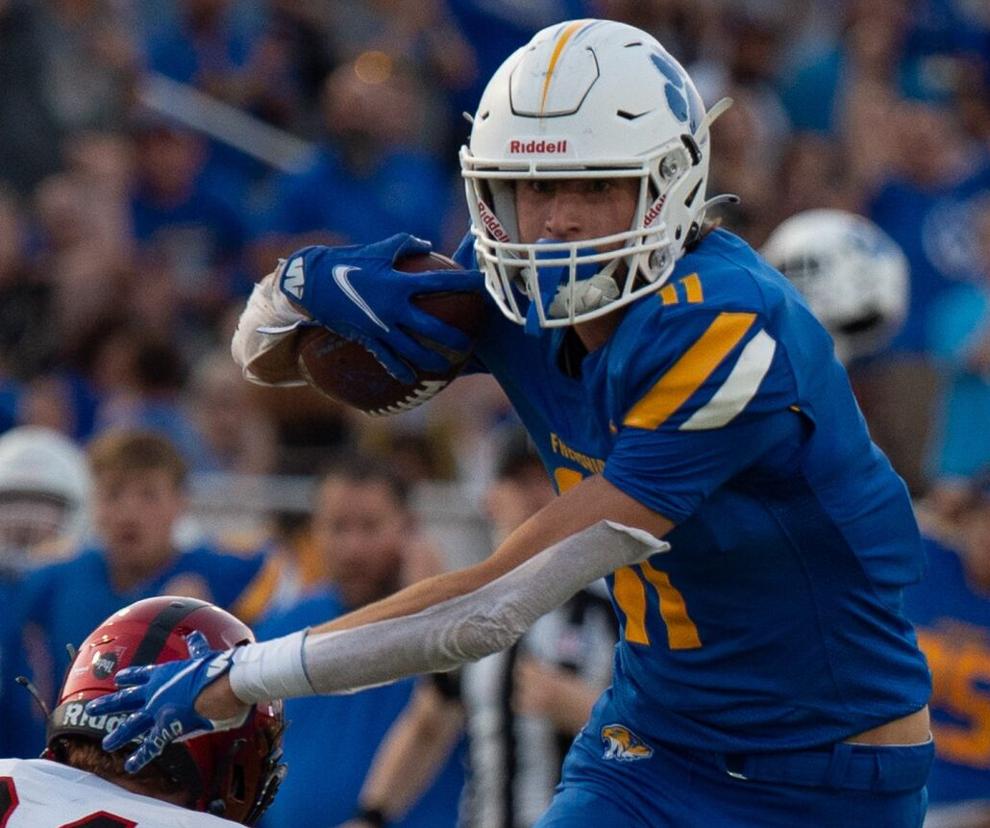 Trevor Stephens, Coronado SR
Turned into a solid final season, blending steady receiving skills – 65 catches for 1,148 yards with 12 touchdowns – with a key role as a blocker to carve an important spot in the high-octane Mustangs' offense.
Hebrew Hunter, Monterey SR
Gave the Plainsmen a dynamic option in the passing game with a team-best 40 receptions for 793 yards (19.8 yards per catch) and 6 touchdowns.
Larry Williams, Estacado SR
Versatile weapon for the Matadors with a team-best 40 receptions for 589 yards and 3 touchdowns, while also filling an effective role as a wildcat quarterback with 7 TDs in his 22 rushing attempts.
Tate Beeles, Frenship JR
Despite missing four games with an arm injury, Beeles delivered a spectacular junior campaign with 34 receptions for 630 yards and 10 TDs. He topped the city with 105 receiving yards per game.
Center
Blu Harvey, Coronado SR
Veteran presence in the middle of a road-grading Mustangs' line, Harvey helped Carroll's transition to the varsity level.
Guards
Tanyon Zachary, LCP SR
Massive presence on a Pirate line that generated huge rushing numbers and was the emotional leader up front as well.
Colter Lynch, LCP JR
Joined the Pirate program from Panhandle and fit in nicely for an offense that leans on its interior linemen.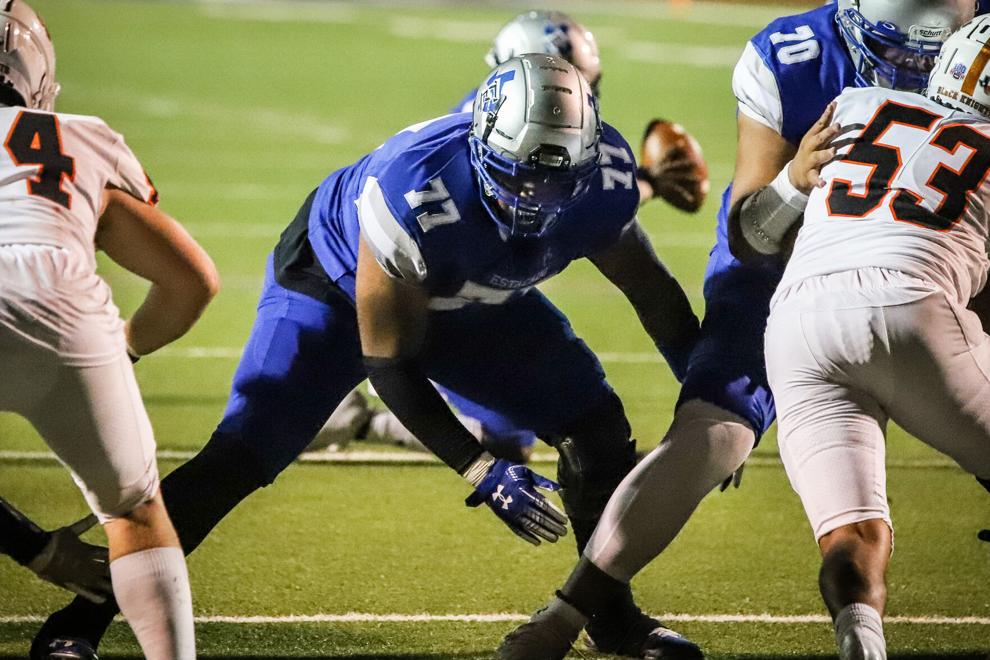 Tackles
Jihad Lateef, Estacado SR
Entered the season regarded as one of the best linemen in Texas and lived up to that reputation by grading out at 94% for the season with 105 pancake blocks.
Karson Jones, Frenship SR
Manned the left tackle spot for one of the city's more prolific offenses that churned out 396.9 yards a game, with quarterback Chad Pharies staying upright and clean most of the time.
SECOND TEAM
Quarterback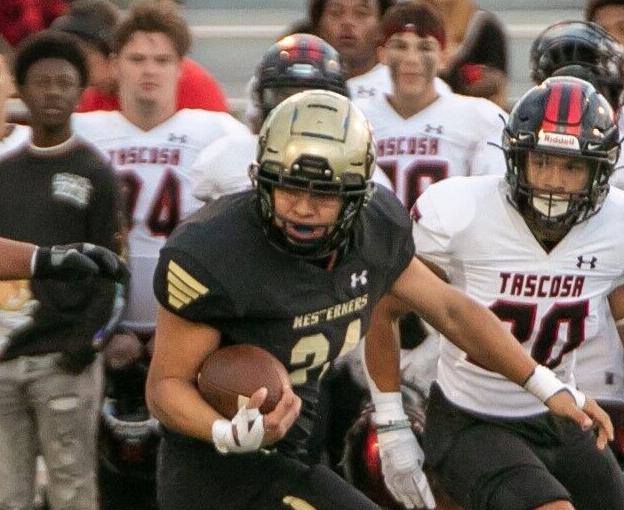 Holt Gibson, LCP SR
Shrugged off knee ailment in the third week of the season and came back after missing two games locked in to give the LCP offense an emotional lift. He finished with 2,113 passing yards and 16 TDs.
Running backs
Jayden Hibbler, Monterey SO
Supplied a perfect complement to Trent White with 709 yards on 94 carries with 5 TDs and will be a key building block in the future.
Keith Ramirez, Lubbock High JR
Was a hard-nosed component to the Westerner offense and pounded his way to 629 yards on the ground with 4 TD runs in an injury-shortened campaign.
Receivers/Tight Ends
Brady Barnett, LCP SR
Gave the LCP offense a big-play target at tight end with 22 receptions for 449 yards and 4 trips to the end zone.
Surreal Garrett, Coronado JR
Blossomed into a reliable threat in district play and wound up with 31 receptions for 462 yards and 7 touchdowns.
Michael Coleman, Lubbock High JR
Missed some time with an injury but still led the Westerners with 29 grabs for 518 yards and 3 touchdowns.
Genesis Walker, Estacado SR
Supplied the Matador offense with a strong secondary receiving option with 26 catches for 413 yards and a team-best 5 TDs through the air.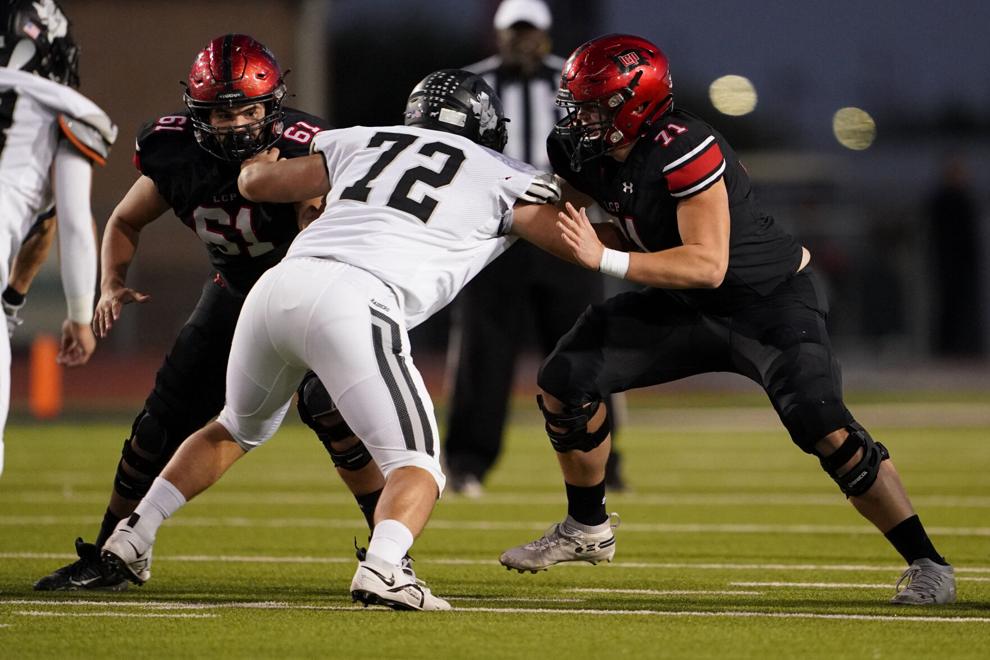 Center
Keegan Wehrman, LCP SR
In a season when the Pirates operated with three quarterbacks, he was consistent in the middle of a powerful o-line.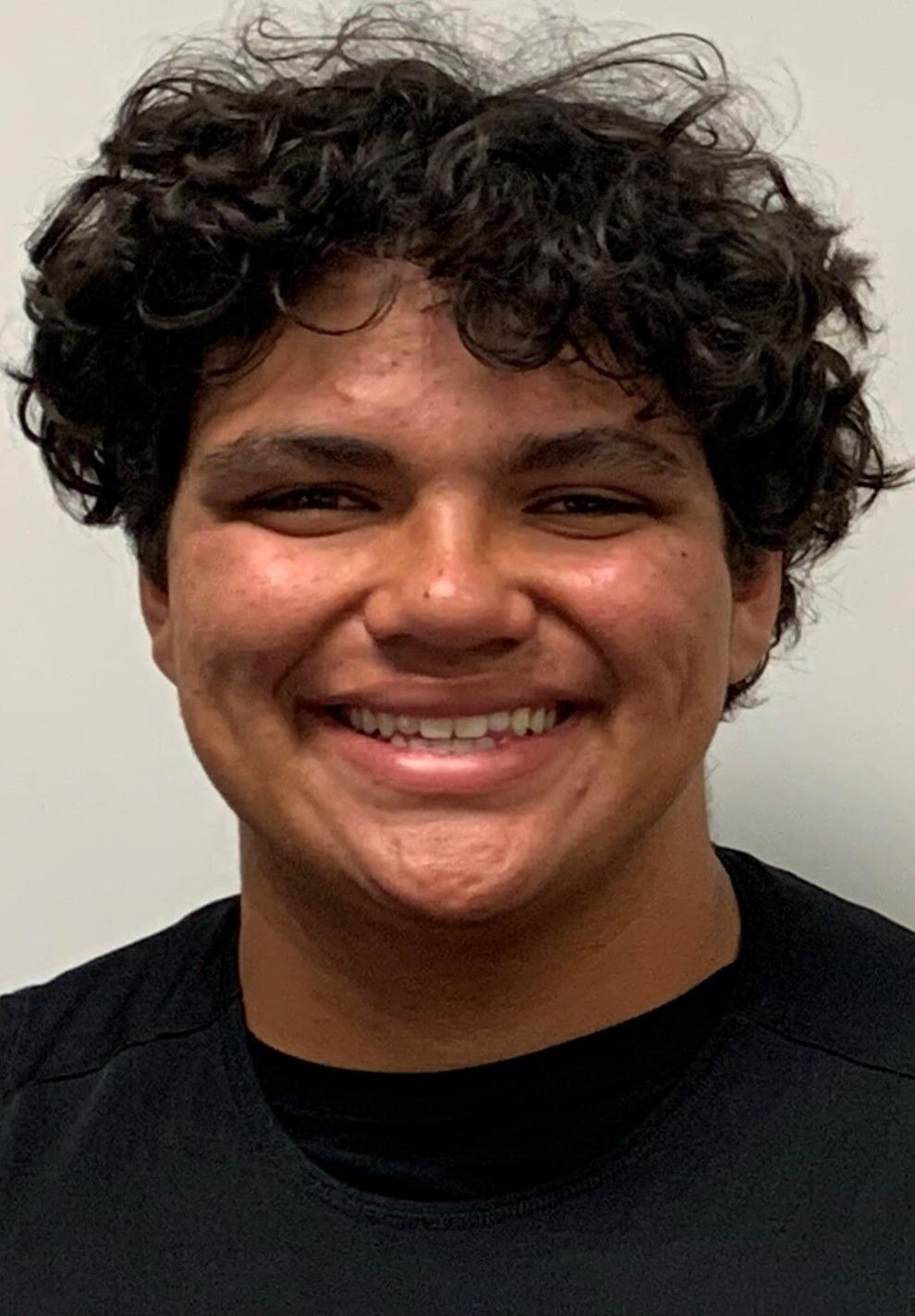 Guards
Jonathan Diaz, Estacado JR
Gave the Matadors a big and effective bookend to Lateef at right tackle and graded out at 91% with 78 pancake blocks.
Isaiah Kema, Frenship JR
Manned the opposite side of the line as Karson Jones and was strong run-blocker on the side where the Tigers ran most often.
Tackles
Holton Hendrix, LCP SO
Stepped back onto the football field and carved a niche as a solid blocker on the edge for the Pirates.
Karson Young, Coronado SR
Bulky big man was a huge presence up front for a revamped offensive line that congealed as the season wore on.