Each week this season, HubCityPreps.com will post a list of players who made had an impact under the Friday (or Thursday) Night Lights. Here is a look at the Week 10 standouts.
 ---------------------------------------------
Antonio Malone, Coronado: Saved the best game of his senior season so far for the Mustangs' biggest rival as he rushed for 151 yards and 2 touchdowns, threw a 61-yard scoring strike and snared 3 receptions for 58 yards.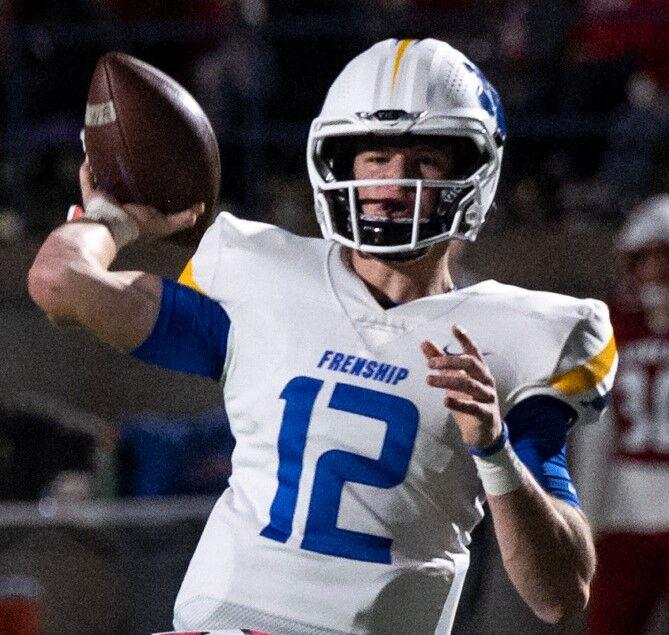 Bobby Ross, Estacado: Plowed his way to 201 rushing yards on 11 carries and generated all three Matador touchdowns.
Chad Pharies, Frenship: In one of the biggest offensive performances in recent Tiger history, he was the eye of the storm with 333 passing yards and 5 touchdowns with 165 more yards on the ground with a pair of scores.
Trent White, Monterey: Against one of the tougher defenses he faced all season, the Plainsmen senior carved out 104 tough yards on 14 carries with a TD.
Hunter Mastin & Cade Hays, Trinity Christian: Were solid on the line for a Lions' offense that ground out nearly 400 rushing yards.
Judge Thomason, Kaleb Stripling & Kaden Chambers, Lubbock-Cooper: On a night when yards were tough to come by, the Pirates' backfield trio still managed to do damage by combining for 229 yards.
Marcus Ramon-Edwards, Trinity Christian: Slashed and burned the Lake Country defense for 270 rushing yards on only 9 carries and reached the end zone three times.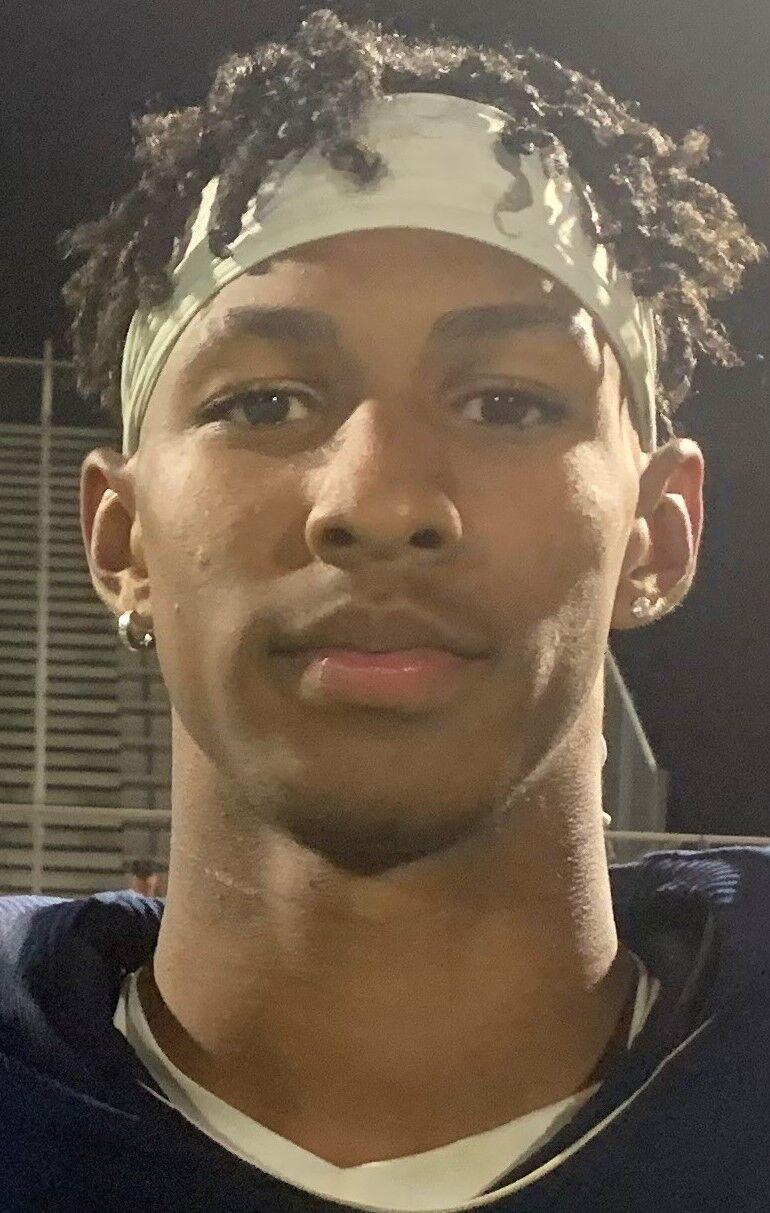 Jett Carroll, Coronado: Forced by the Monterey defense to attack underneath, the junior QB adjusted well and connected on 22-of-32 throws for 262 yards and a score.
Tate Beeles, Frenship: Back on the field for the first time in six weeks, the junior erupted for 159 yards on 9 receptions with three scoring grabs.
Johnathan Diaz, Estacado: Anchored a powerful night for the Matador offensive line with a 95% grade and 5 pancake blocks.
Kyle Lewis, Lubbock-Cooper: His 53-yard interception return for a touchdown helped break open a close game in the first half and he added 9 tackles with a pair of TFLs.
Karson Young, Coronado: Turned in a huge performance at left tackle to help the Mustangs roll up 534 yards.
Raheim Ross, Estacado: Nearly singlehandedly blunted everything Levelland tried to do on offense with 3 interceptions to go with 5 tackles.
Juan Palomo, Lubbock High: Recorded 8 tackles for a Westerner defense that was on the field a lot.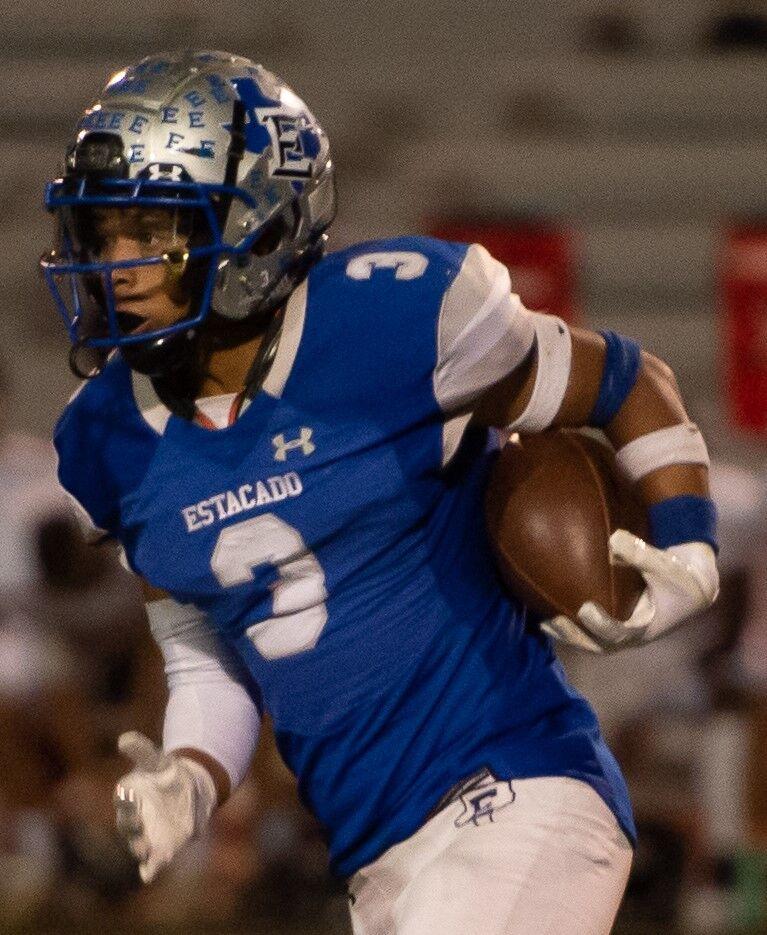 Jayden Hibbler, Monterey: Took the torch from White late in the game and compiled 100 yards on 10 totes.
Surreal Garrett, Coronado: His late-season emergence hit the fast-forward button with 6 catches for 122 yards and a 61-yard TD on a halfback option pass from Antonio Malone.
K.K. Meier, Frenship: Accounted for a pair of defensive touchdowns for the Tigers on a 43-yard scoop-and-score and an 80-yard pick-six.
Michael Dade, Estacado: Was a force on the line against Levelland with a 94% grade and 5 pancake blocks.
Cutter Douglas, Lubbock-Cooper: Was a force in the middle of the field with 15 tackles (7 solo) to help keep Abilene Wylie in check.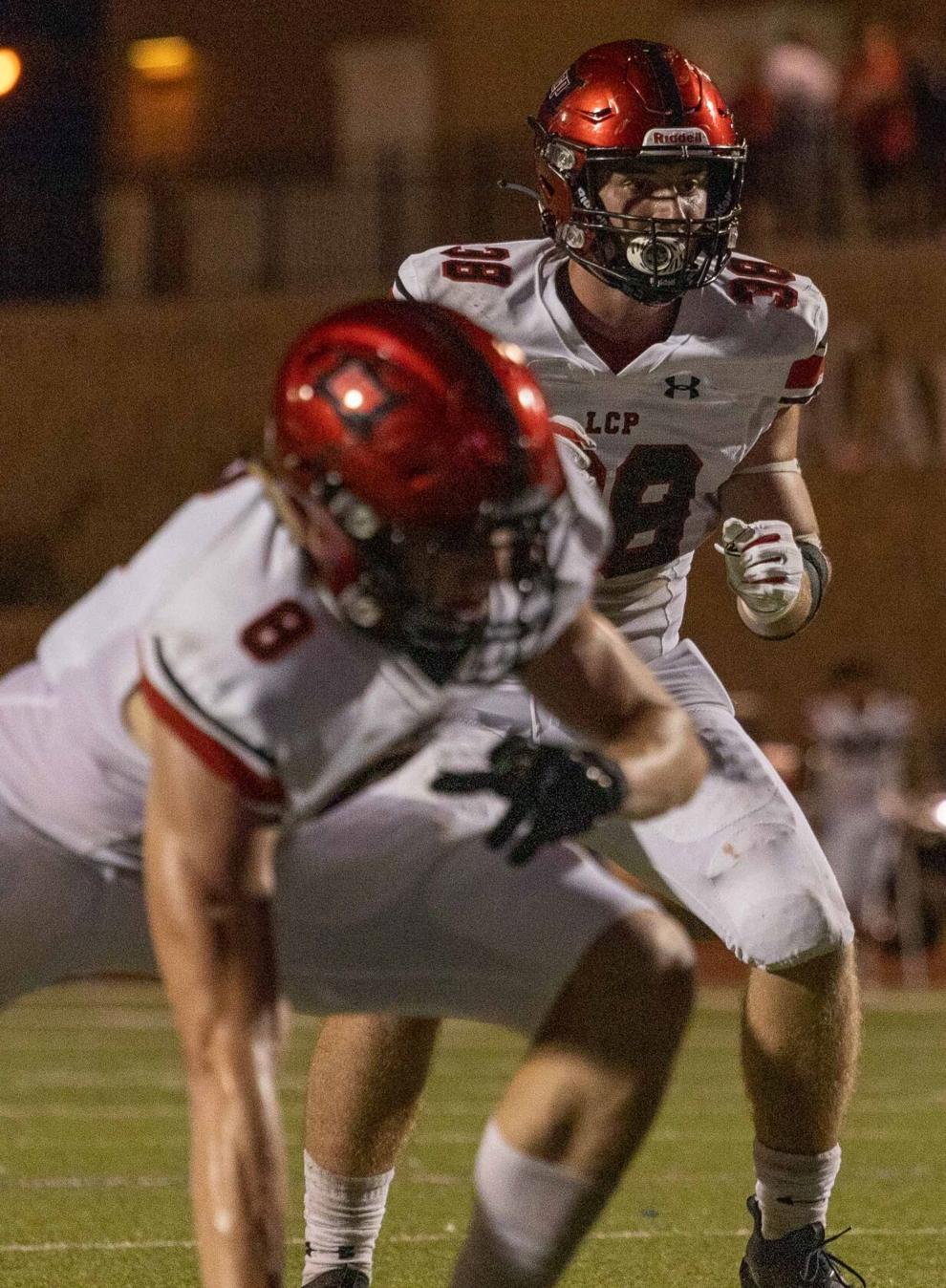 Patrick Camp, Trinity Christian: Had a hand in 5 tackles, 3 sacks and 3 tackles for loss in a clamp-down performance against Lake Country.
Jihad Lateef, Estacado: Graded out at 91% and registered 4 pancake playoffs.
Michael Coleman, Lubbock High: Got back to action and was a presence on both sides of the ball with 6 tackles and 4 receptions for 36 yards.
Larry Williams, Estacado: Yanked down 4 receptions for 49 yards and logged 3 tackles.
Lincon Parrott, Frenship: Supplied 10 tackles and came up with a key interception on a busy night for the Tigers' defense.
Steven Runels, Monterey: Notched 8 tackles and turned a fourth-quarter interception into a 67-yard pick-six.
Ethan Phares, Trinity Christian: Was the thunder to Ramon-Edwards' lightning with 82 rushing yards on 10 totes with 3 TDs.
Nigel Brathwaite, Coronado: Was the ringleader for an aggressive Mustang pass rush with 3 sacks among 8 tackles.
De'Aundre Lewis, Coronado: Recorded 8 tackles with a pair of tackles for loss to anchor another stout effort by the Mustangs' front four.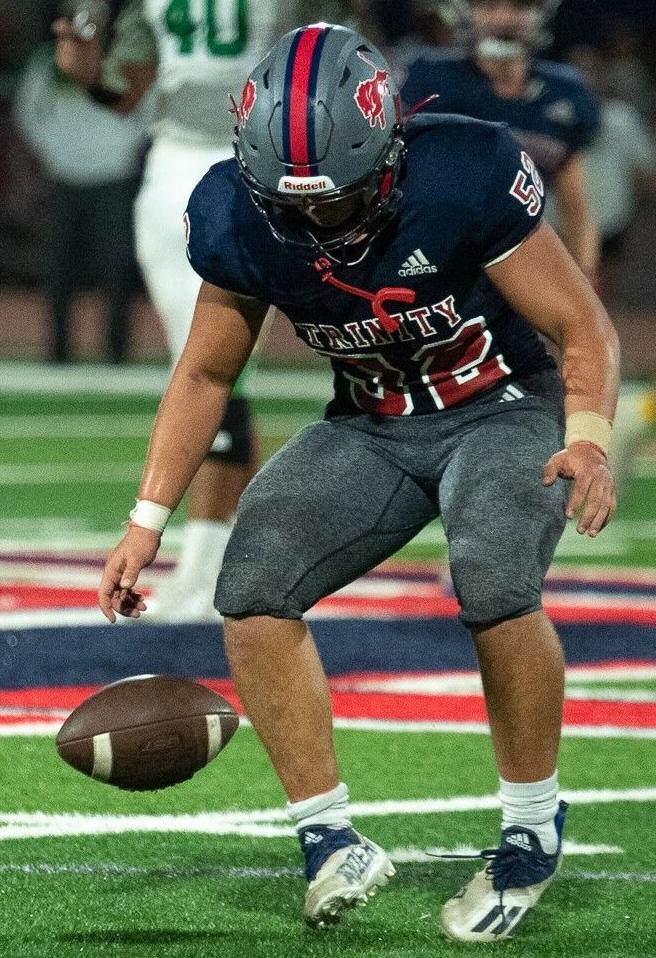 Kolani Sapa, Karson Jones & Isaiah Kema, Frenship: The three big Tigers anchored a line that helped churn out a season-best 624 total yards and 63 points.
Brady Barnett, Lubbock-Cooper: Snared a pair of passes and turned both into touchdowns (80 & 9 yards).
Zach Anthony, Trinity Christian: Spearheaded a stout defensive performance against Lake Country with 17 tackles and a sack.
Andrew Garcia, Monterey: Was a force again in the middle of the Plainsmen defense with 10 solo tackles (15).
Carson Shields, Coronado: Was a secret weapon with 3 punts for a 41.7-yard average, with two placed inside the 20-yard-line. Also connected on 6-of-6 extra points with a botched snap affecting the other.
Ronald Ross, Estacado: Continued his dominance for a nasty defense with 11 tackles, a sack and 4 tackles for loss.
Taboarick Richardson, Lubbock-Cooper: Registered 7 tackles and a TFL when Abilene Wylie opted to avoid his higher profile teammates.
Andrew Braddock, Frenship: Pulled down 3 catches for 61 yards and got the Tigers rolling with a 29-yard touchdown grab in the first quarter.
Justin Perez, Monterey: Produced 5 solo tackles (8 total) and scooped up a fumble and returned it 16 yards to help set up a touchdown.
Tristen Branden, Estacado: Added another weapon to a loaded Estacado defense with 7 tackles and 2 TFLs.
Tanyon Zachary, Lubbock-Cooper: Helped get the Pirates offense get untracked and eventually rush for 229 yards.
Ted Gilmore, Coronado: Logged 7 tackles, a TFL and contributed punt returns of 13 and 16 yards.
Hebrew Hunter, Monterey: Snared two touchdown passes (44 & 32 yards) among his 4 catches for 91 yards.
Keisean Harris, Estacado: Registered 6 tackles and 4 TFLs in a dominating Matador effort.