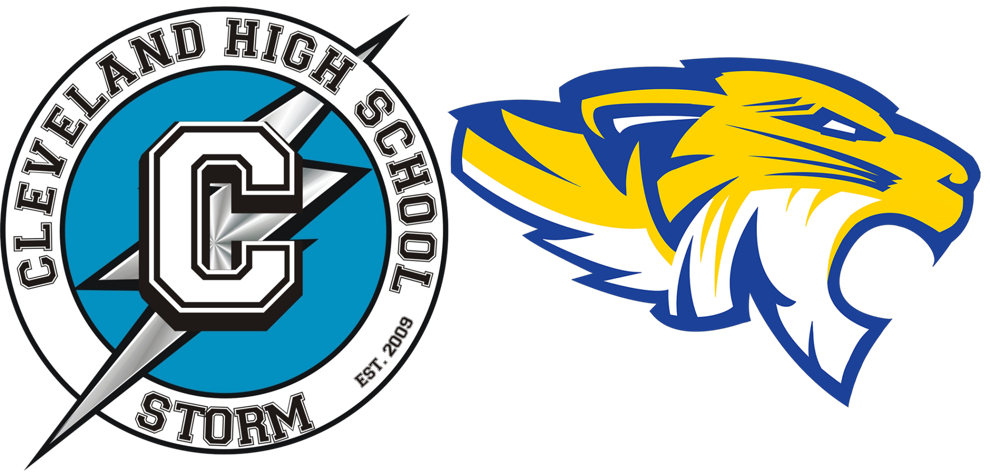 Rio Rancho (NM) Cleveland at Frenship
WHEN: 6 p.m. Friday
WHERE: Peoples Bank Stadium
RADIO: 97.3-FM
RECORDS: Cleveland 4-1, Frenship 3-1
LAST WEEK
Cleveland 61, Artesia 33
Frenship 21, Abilene High 7
LAST MEETING: First meeting
BREAKDOWN
If Frenship had a notion of making sure it gets tested before the District 2-6A campaign rolls around, consider that achieved, including in this last tuneup when the top-ranked team in New Mexico's Class 6A rolls into town. Cleveland is the two-time reigning 6A state champ and has claimed four state crowns since 2011. The Storm comes into this week on a dominant four-game winning streak, including a 61-33 triumph against perennial powerhouse Artesia last week. Two University of New Mexico commitments lead the Cleveland offense: Quarterback Evan Wysong and receiver Nic Trujillo. Wysong passed for 303 yards ad 4 touchdowns last week, while running back Josh Perry churned out 257 yards on the ground. Frenship has generated big offensive nights in two of its four games – victories against Lubbock-Cooper and Monterey – led by junior quarterback Hudson Hutcheson's city-leading 930 passing yards to a diverse crew of receivers. When the Tigers are clicking, they are hard to slow down and likely will need to be to keep pace with the Storm. Frenship's defense has also showed flashes of improvement, especially last week in a 21-7 road win at Abilene High. The Tigers came up three timely interceptions and a stop on 4th-and-inches deep in their own territory, while limiting the Eagles to 294 total yards. It will be intriguing to see which offense grabs the upper hand or if either one adapts and tries to lean on time-consuming ball control to keep the other offense on the sideline.
-------------------------------------------------

DISTRICT 2-5A DIVISION I
Caprock at Coronado
WHEN: 7 p.m. Friday
WHERE: Lowrey Field at PlainsCapital Park
RADIO: 97.7-FM
RECORDS: Caprock 3-1, Coronado 1-3
LAST WEEK
Canyon 35, Caprock 32
Abilene Cooper 33, Coronado 28
LAST MEETING: Coronado won 49-14 in 2021.
BREAKDOWN
If the Mustangs are big believers in good and bad juju, they should be confident that they have used up their batch of negative in the first four weeks of the season – a lot of that on one fateful snap last week against Abilene Cooper. It's turn-the-page week, though, with the beginning of district play and that was a very comfortable place for Coronado a year ago. To be clear, there isn't a lot broken for the Mustangs: They have shown the ability to move the ball, their defense can be ferocious and there is an unquestionable tenacity because they have clawed back in the last three games to create a chance to win. Starting with Caprock, it would behoove Coronado to follow a different formula and take control early on the scoreboard – and that means turnover-free football and consistent execution. Jett Carroll has shown his grit in four games ad has plenty of weapons at his disposal. But his maturing offensive line has to keep the Longhorns defense off him and provide enough time to find his talented receivers. Caprock has thrived with offensive balance – averaging 210.4 passing yards and 156 on the ground. Quarterback Lleyton Brown is the ringleader with 687 yards and 5 touchdown throws with no interceptions in 74 attempts. Abdulai Dorley is the leader on the ground with 251 yards and 3 TDs.

Monterey at Abilene High
WHEN: 7 p.m. Friday
WHERE: Shotwell Stadium in Abilene
RADIO: 99.5-FM
RECORDS: Monterey 0-4, Abilene High 1-3
LAST WEEK
Midland High 18, Monterey 13
Frenship 21, Abilene High 7
LAST MEETING: Abilene High won 17-0 in 2007.
BREAKDOWN
The Plainsmen took a big step in the right direction last week on defense against a methodical Midland High team, and now have to be ready for the physical challenge that Abilene High presents. Monterey will face a more traditional offense, but nothing more potent than in the first three weeks of the season when it matched up with Odessa High, Abilene Wylie and Frenship. The Plainsmen have flashed big-play offense of their own, with Jayden Hibbler and Hebrew Hunter capable of a home-run play any time the ball is in their hands. Sophomore quarterback Luke Arrington hit a promising growth spurt last week in his first career start, blending his budding arm talent with a maturity that belies his youth. Don't be surprised if Monterey borrows the blueprint Frenship used last week to shut down Abilene, especially considering how many playmakers the Plainsmen trot out on that side of the field. Wins have been elusive so far for Monterey because of a mistakes on small things here and there. Cleaning those up starting this week is a must if the Plainsmen want to carve a spot as a contender for a playoff spot.
-------------------------------------------------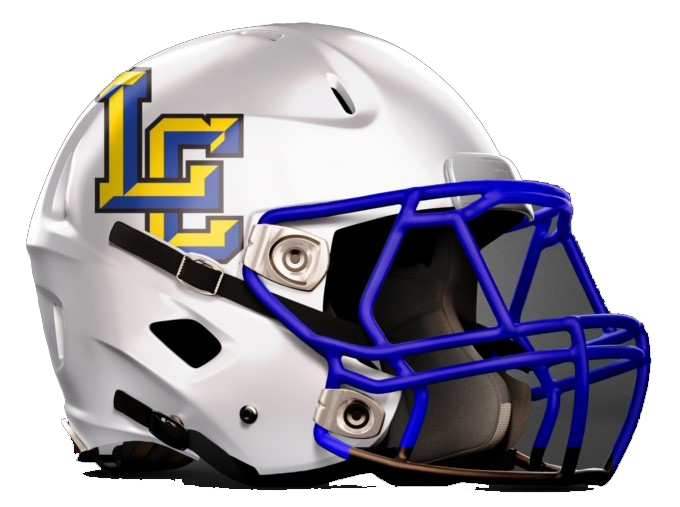 TAPPS DIVISION IV-DISTRICT 1
Lubbock Christian at Waco Reicher
WHEN: 7 p.m. Friday
WHERE: J.J. Kearns Stadium in Waco
RECORDS: Lubbock Christian 3-0, Waco Reicher 0-3
LAST WEEK
Both teams had a bye week.
LAST MEETING: Waco Reicher won 44-7 in the state semifinal round of the 2008 Division IV playoffs.
BREAKDOWN
The Eagles take their high-flying offensive show on the road to begin a new wave of challenges against district opponents they either have never faced or haven't encountered recently. Lubbock Christian spent the first three weeks of the season running roughshod through UIL programs, now start down the path of games that lead to more important rewards. Quarterback Bax Townsend is the focal point of the Eagles' offense and generates 316 total yards a game to anchor the city's most productive unit (445 yards per game), but LC got a huge boost from running back Brady Simmons two weeks ago when he broke loose for a huge day on the ground. Putting up points doesn't figure to be a problem regardless of the opponent, but the Eagles do have some room to improve on defense. They are allowing 290 yards a game, third-best in the city, but got touched up for 415 yards in the season opener. Will Hawley is the anchor on that side of the ball with a team-best 26 tackles. Townsend and Luke Lee are both leaders in the secondary with 18 stops apiece and Lee has picked off a pair of passes. The Lubbock Christian defense might not get a stern test this week against a Reicher team that has managed to score only 20 points in three games.
-------------------------------------------------

NON-DISTRICT
Lubbock High at Andrews
WHEN: 7 p.m. Friday
WHERE: Mustang Bowl in Andrews
RADIO: 790-AM & 95.1-FM
RECORDS: Lubbock High 2-2, Andrews 3-1
LAST WEEK
San Angelo Lake View 35, Lubbock High 21
Seminole 36, Andrews 15
LAST MEETING: Andrews won 59-28 in 2017.
BREAKDOWN
The Westerners have ridden a rollercoaster this season and now take on arguably the best team they have played so far. Lubbock High struggled to slow down Lake View's running game last week, surrendering 295 yards and that has to be a focus this week against the Mustangs, who can move the ball in a variety of ways. Andrews is coming off a surprising loss to Seminole last week when the offense was limited to a season-low 284 yards and the defense gave up 373 yards on the ground. The Westerners have been at their most effective when Keith Ramirez is getting steady diet of carries and that figures to be a big part of the offensive menu this week. His bulldozer-style has created 7.8 yards a carry and that element, blended with the emergence of Bryson Quevedo and Kylor Petroski as change-of-pace runners makes the Westerners tough to slow down when they are clicking. Sophomore Ivan McGwire took over as the starter at quarterback last week and may need a big night for LHS to find success, especially if Andrews takes an early lead.
--- Randy Rosetta