The rivalry between Trinity Christian and Lubbock Christian was in full force on Tuesday night.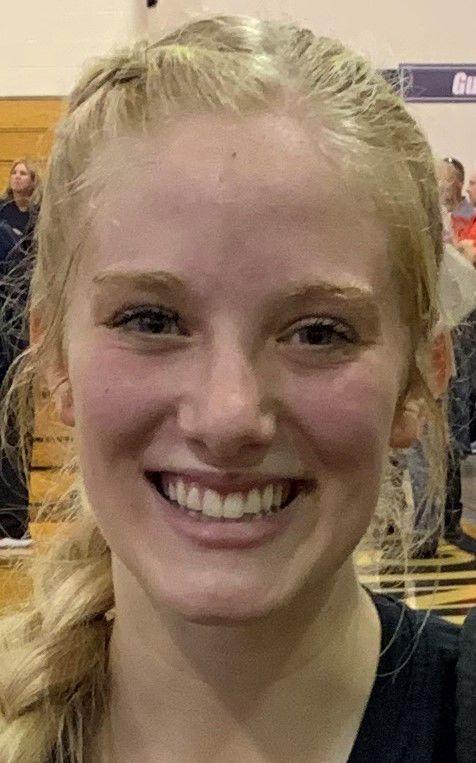 Student sections from both teams brought their A-games, heckling and chanting at every possible moment.
There was also plenty of intense of action on the court, with the Lady Lions beating the Lady Eagles in three sets 25-15, 25-12, 25-17 in TAPPS District 1-4A.
The Lady Lions (17-13-2, 1-0 district) led the entire game and didn't give up any ground, dominating all aspects of the match.
Lubbock Christian's Jacey Lam was a bright spot, recording 7 assists and 7 kills. She said the Lady Eagles struggled with overthinking certain situations .
"It was pretty entertaining to hear all the comments, but (Trinity Christian) is a really good team," Lam said. "It was a lot of fun.
"We need to work on better communication and just going for it. Not overthinking things (during the match)."
Brooke Hooten also played well for the Lady Eagles (12-14, 1-1), recording 3 blocks and 4 kills. Her blocks coupled with Ashlyn Lott's 12 digs led the way defensively for Lubbock Christian.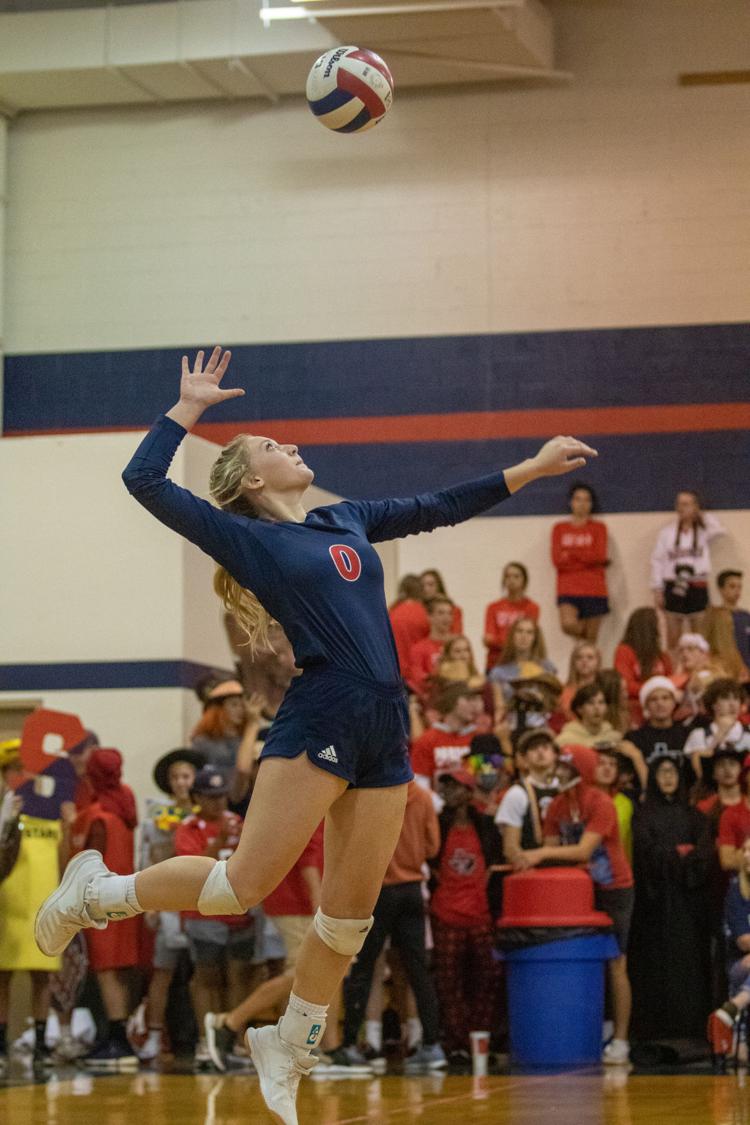 Trinity was in the driver's set the whole match. Kenzee Burleson served 7 aces during the match, confusing the defenders from the start. She also made her presence felt on the defensive side by leading the team with 19 digs.
"In practice I serve really well, but in games my serve changes," Burleson said. "I guess because I get nervous. So my coach talked to me this week about making my game serve the same as my practice serve so I just tried to fix that."
Lion setter Kalli Johnston led her team in assists with 29 assists and added 11 digs. She shared the wealth with kill leaders Brooke Cox (12) and Maddie Grace Ritchie (11).
"It was so fun," Burleson said. "It's always fun having your friends support, and it's just great. I feel like this is what a typical high school volleyball game should be like. These are our rivals; we play them every year and it's a big game every year. It just gets more fun every year.
"I think we can take the confidence from this game because it's just a real confidence-booster every year. I think we can take the energy and consistency towards playoffs and state."
District play grinds on for both teams, with each taking on Midland Trinity next. The Lady Eagles head south to face the Lady Chargers at noon Saturday.
The Lady Lions will host Midland Trinity at 6 p.m. Tuesday.