Lubbock-Cooper pushed Monterey to the limit on Friday, but the Lady Plainsmen exited the court victorious with in a District 3-5A match.
Perseverance and preparation helped the Lady Plainsmen pull off a 25-19, 18-25, 10-25, 25-19, 15-13 rally -- the second time this season the teams have needed five sets to settle the outcome.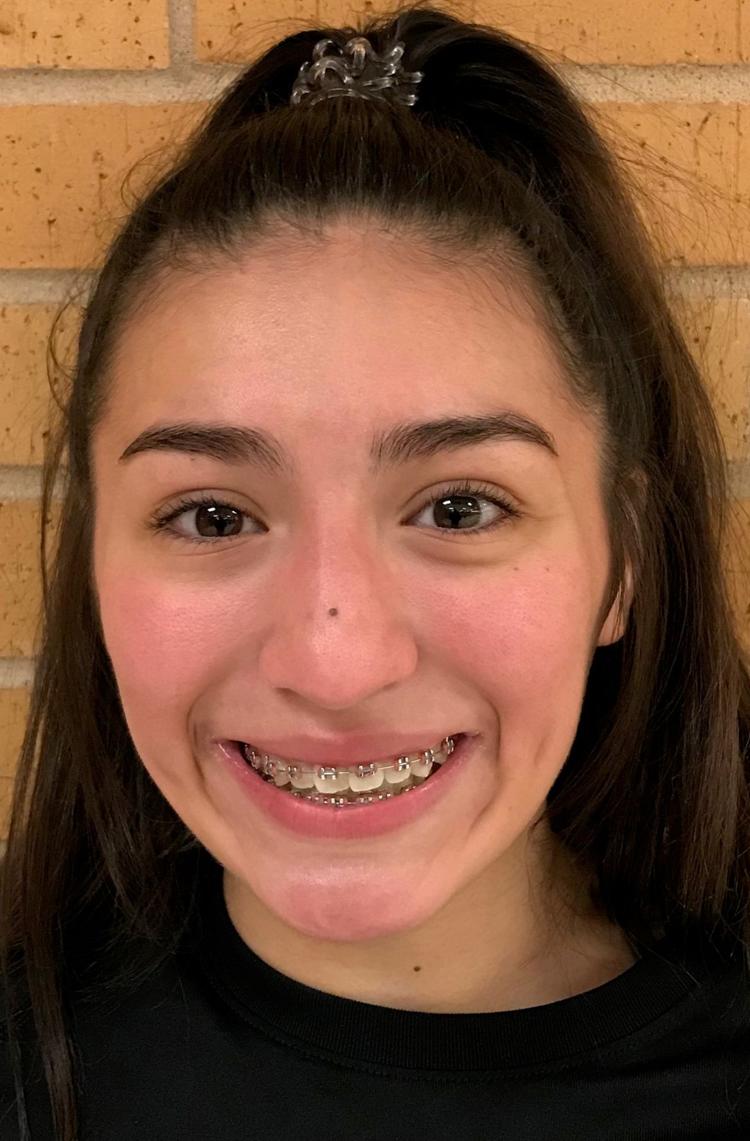 "The mentality (heading into the fifth set) was to remain tough," said Monterey senior co-captain Meagan Jimenez, who finished with 23 digs. "We are on each other and on ourselves. We had to tell each other that we've got this, and we had to push through. We can win this, and we will win this. We had a fighting mentality and never gave up."
Cooper (23-15, 5-5 district) got the jump on the Lady Plainsmen (29-8, 8-2) as Kaitlyn Mayo sparked a 3-0 run with a kill to start the final set. The spread wasn't quite enough to fend off the Lady Plainsmen, though.
Monterey and the Lady Pirates exchanged the lead three times in Game 5. The Lady Plainsmen pulled away toward the end to edge their opponent by two scores.
"Going into it, we knew it was going to be a tough game," said Monterey senior co-captain Taylor Salsky, who notched 42 assists. "Cooper is a good team, but we know a lot of their tendencies. We have played them million times. So, we were able to adjust… I think that helped us a lot. And we knew we had to go all the way in no matter what."
The extended match didn't quite phase Monterey's fighting spirit: The Lady Plainsmen have pulled out several wins this season in five sets.
"We do fifth sets a lot -- we have been doing that a lot lately," Salsky said.
"We played as a team and we are close."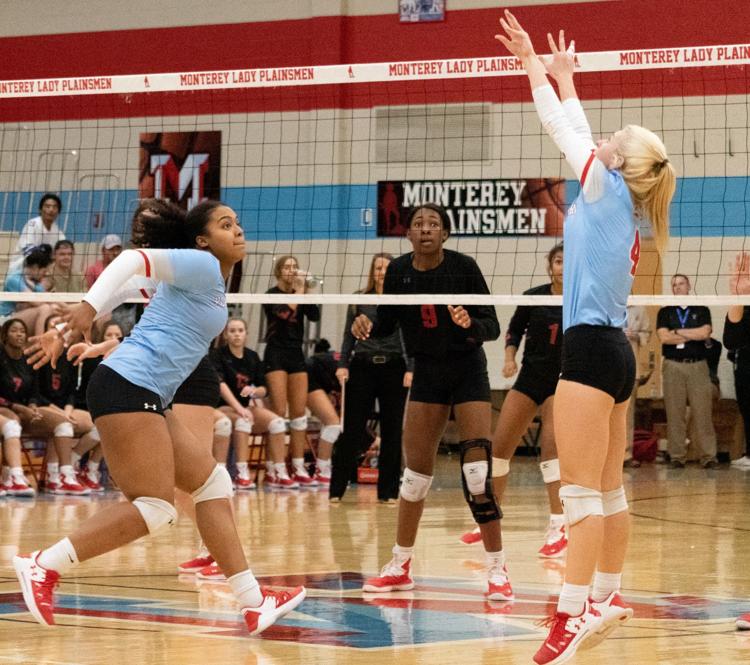 The potential winner of the contest was hard to pinpoint early on. Monterey freshman Kelly Mora tipped the ball over the net to power her team to a 25-19 win in the opening set.
But the Lady Pirates weren't far behind as they went on to tie the match with a 25-18 win then pulled ahead with a 25-19 victory in the third set.
Cooper had the advantage, but the Lady Plainsmen faithful got louder as the fourth set ended in favor of Monterey, 25-19.
"I told them I was so proud of them," Monterey coach Kelly Lozado said. "We watched film and we saw what Cooper did.
"They are a great team and they did some things to pick us apart, found some weaknesses and capitalized on that. We addressed those things very specifically. We repped them, and I was just really proud of the girls because they put those things into play and it gave us an opportunity to stay in the game."
Kelly Mora led Monterey with 15 kills, with Nadia Morales and Serena Garcia chipping in with 11 each.The Lady Plainsmen racked up 82 digs, with Salsky adding 14, Garcia 11 and Morales 10.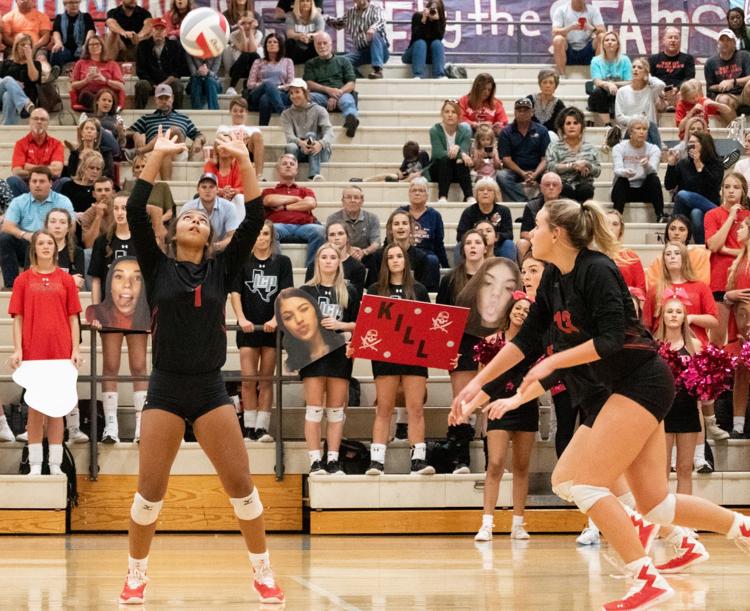 Mayo was a force for LCP with 15 kills and Tatum Farmer added 10 and Haleigh Douglass 9. Shelby Snead and Keke Underwood passes the ball effectively with 28 and 20 assists, respectively. Snead also had 21 digs, with Kate Siegel leading the team with 30.
There was quite a bit on the line for the winner of the game with district implications. Monterey held on to remain in third place in the district race behind Randall and Amarillo High. The Lady Plainsmen visit Coronado at 6:30 p.m. on Tuesday, while the Lady Pirates visit the Lady Raiders at 6 p.m. on Tuesday.