Summer comes to an early end, with beaches and barbecues replaced by renewed expectations as volleyball teams around Lubbock get the 2019 season rolling in season-opening matches on Tuesday.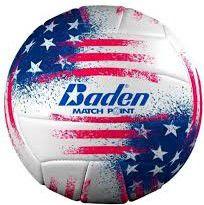 Frenship and Monterey get things rolling with 10 a.m. home matches. The Lady Tigers entertain Dumas and Andrews, while the Lady Plainsmen take on Greenwood and Tascosa at The New Box.
Lubbock High plays host to Monahans and Shallowater starting at 4 p.m., while Coronado meets Hereford at 5 p.m.
Two playoff teams from 2018 collide at 6 p.m. when Lubbock-Cooper hosts Lee.
In private-school action, Southcrest Christian welcomes Kingdom Prep for a 6 p.m. match, while All Saints heads to Idalou for a 6 p.m. first serve.
Coaches, managers or parents are welcome to submit match scores and any individual statistics to HubCityPreps.com either by text (806-407-0188) or email (HubCityPreps@gmail.com). Schedules for upcoming tournaments are also welcome.
Tuesday
VOLLEYBALL
Dumas & Andrews at Frenship, 10 a.m.
Greenwood & Tascosa at Monterey, 10 a.m.
Monahans & Shallowater at Lubbock High, 4 p.m.
Hereford at Coronado, 5 p.m.
Lee at Lubbock-Cooper, 6 p.m.
All Saints at Idalou, 6 p.m.
Kingdom Prep at Southcrest Christian, 6 p.m.
TENNIS
Andrews at Monterey, 9 a.m.
Vernon at Coronado, 9:30 a.m.
Levelland at Lubbock-Cooper, 2:30 p.m.
Vernon at Monterey, 3 p.m.