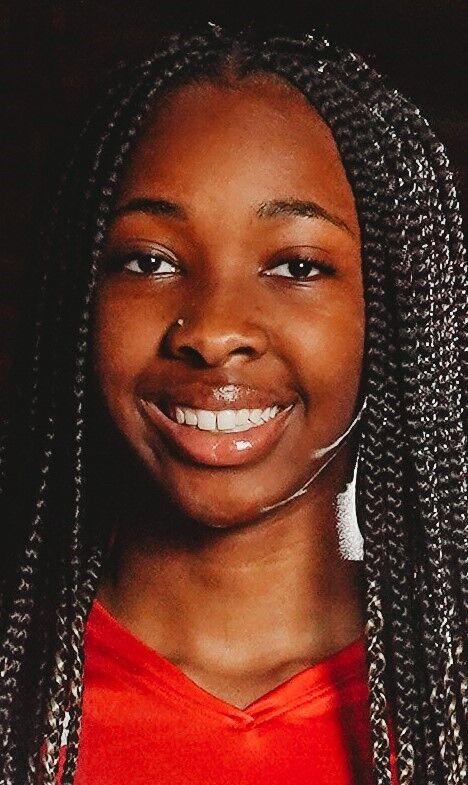 As talented and methodical as Lubbock-Cooper can be on the court, there are moments when the Lady Pirates wobble, especially when a team the caliber of Coronado gets on a roll.
When the two teams clashed Tuesday in a District 4-5A matchup of teams without a league loss early in the race, there was never really a sense that LCP was in trouble on the way to a three-set victory (25-12, 25-19, 25-20).
But there were several key spots when the Lady Mustangs made a charge, and each time there was subtle message shared between a mom and a star player that seemed to right the ship for Cooper.
Made sense, of course, that the parent was Lady Pirates' coach Dana Hill and the player was D'Mya Hill 00 who always seems to be in the right place at the right time.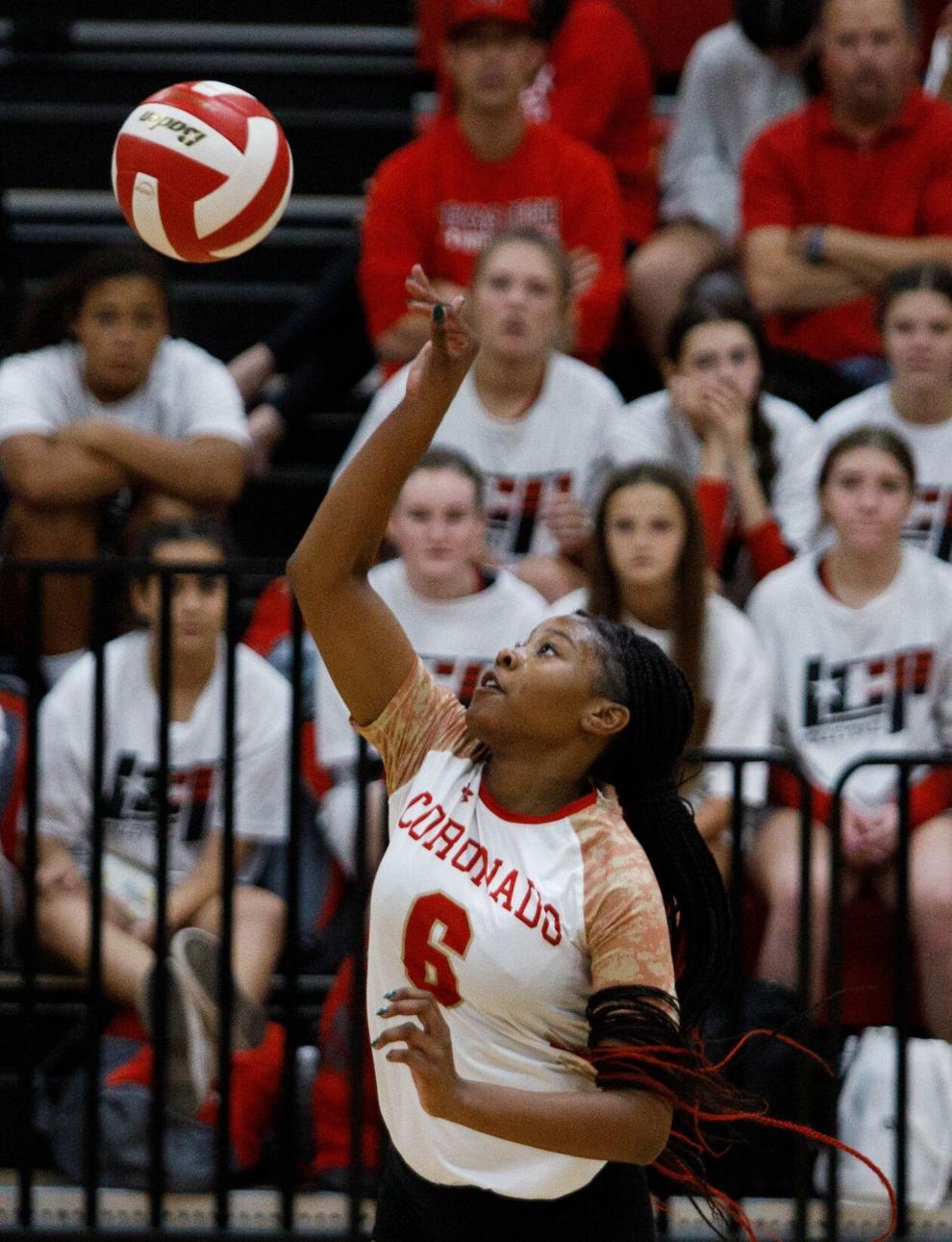 D'Mya Hill stopped the bleeding four times for LCP with a kill or a block or just a jolt of energy, each one after a quick pep talk from Dana Hill.
The coach downplayed the timely exchanges, insisting she never resorted to her "mom" voice. Her daughter pulled the curtain back a little more.
"It's like a mom thing," D'Mya Hill said with a smile. "She can't talk to anybody else the way she talks to me. We've had that bond since she coached me in the 6h grade at Evans, so when she talks to me, it boosts my confidence."
And her teammates feed off that, but D'Mya Hill has plenty of help in that department.
Hill's 10 kills and 4 aces provided a solid baseline for the Lady Pirates (26-4, 4-0 district), and Hope Douglass came up just as big with 11 kills and a pair of aces.
But the tone-setter in the opening set was Ava Hounshell with her relentless hustle and refusal to let a ball hit the hardwood. The mercurial senior recorded 21 digs, including three in a stretch of the first set when Cooper seized command with a 15-3 surge.
With Coronado (11-20, 2-1) rendered woozy by that surge, Hill stepped up with back-to-back vicious kills from the outside to help slam the door.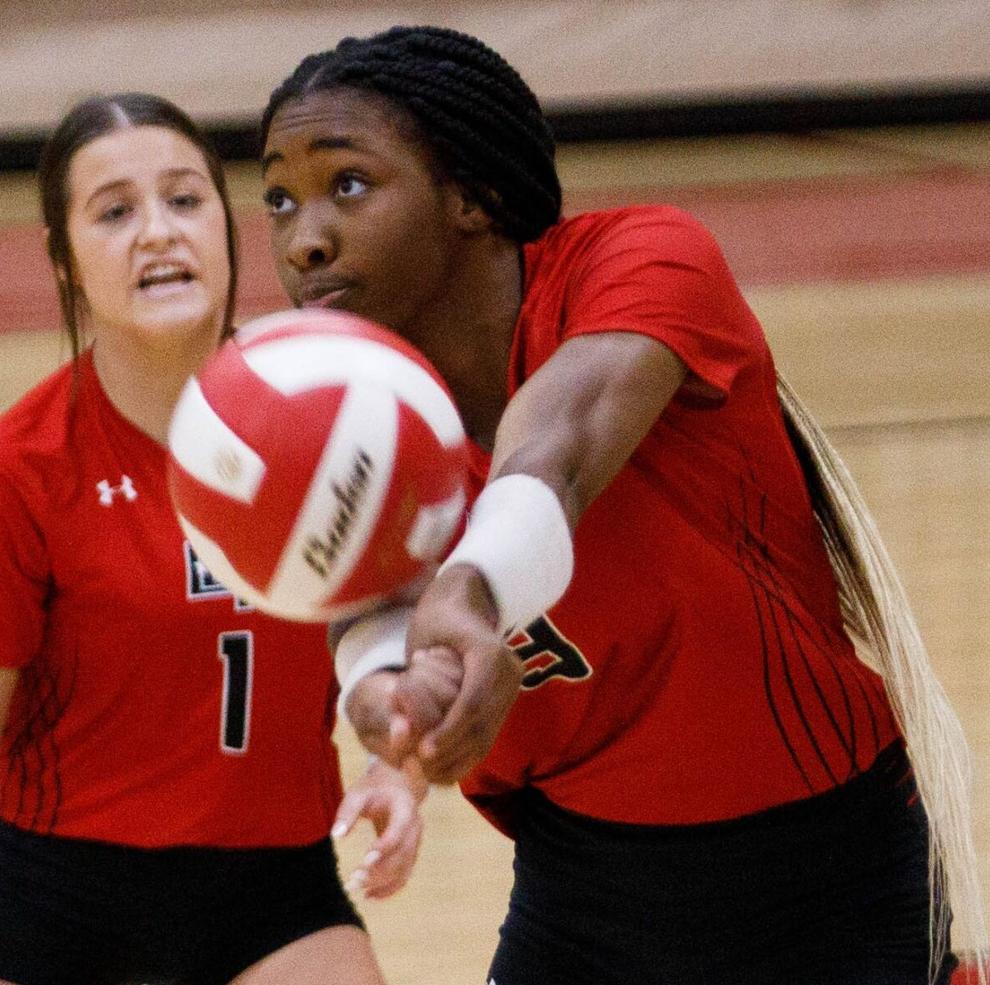 "We knew they were going to have hard attacks against us and have good serves, so we needed to do our part on defense," Hounshell said. "We know everyone we play comes out and plays their absolute best, so when they get a couple of points in a row, we can't get down. We didn't (Tuesday) and pushed through when we had to."
Whether the Lady Mustangs were at their best or not, they were plenty good enough to push the Lady Pirates to the brink in the final two sets.
Coronado led 16-13 in the second set after scoring four points in a row, two on LCP errors. But the Lady Pirates didn't buckle and got a familiar spark from their bench as Kirsten Hodges and Kennedy Venable each provided kills in a 7-2 set-flipping stretch.
Unfazed, the Lady Mustangs stood their ground and were in prime position to claim the third set with a late advantage.
With Addison Andrews (7 kills, 4 digs) and Samara Lina (5 kills) as the catalysts, Coronado went toe-to-toe with the Lady Pirates and grabbed a 17-15 cushion with momentum.
"We played a really tough schedule and we're 11-20 which doesn't sound good, but our girls don't get scared when they play tough competition," Lady Mustangs' coach Kandi Stephens said. "They're not afraid and didn't play that way at any point (Tuesday). We just made too many errors and still kept battling."
As did for Cooper, thanks largely to Hounshell.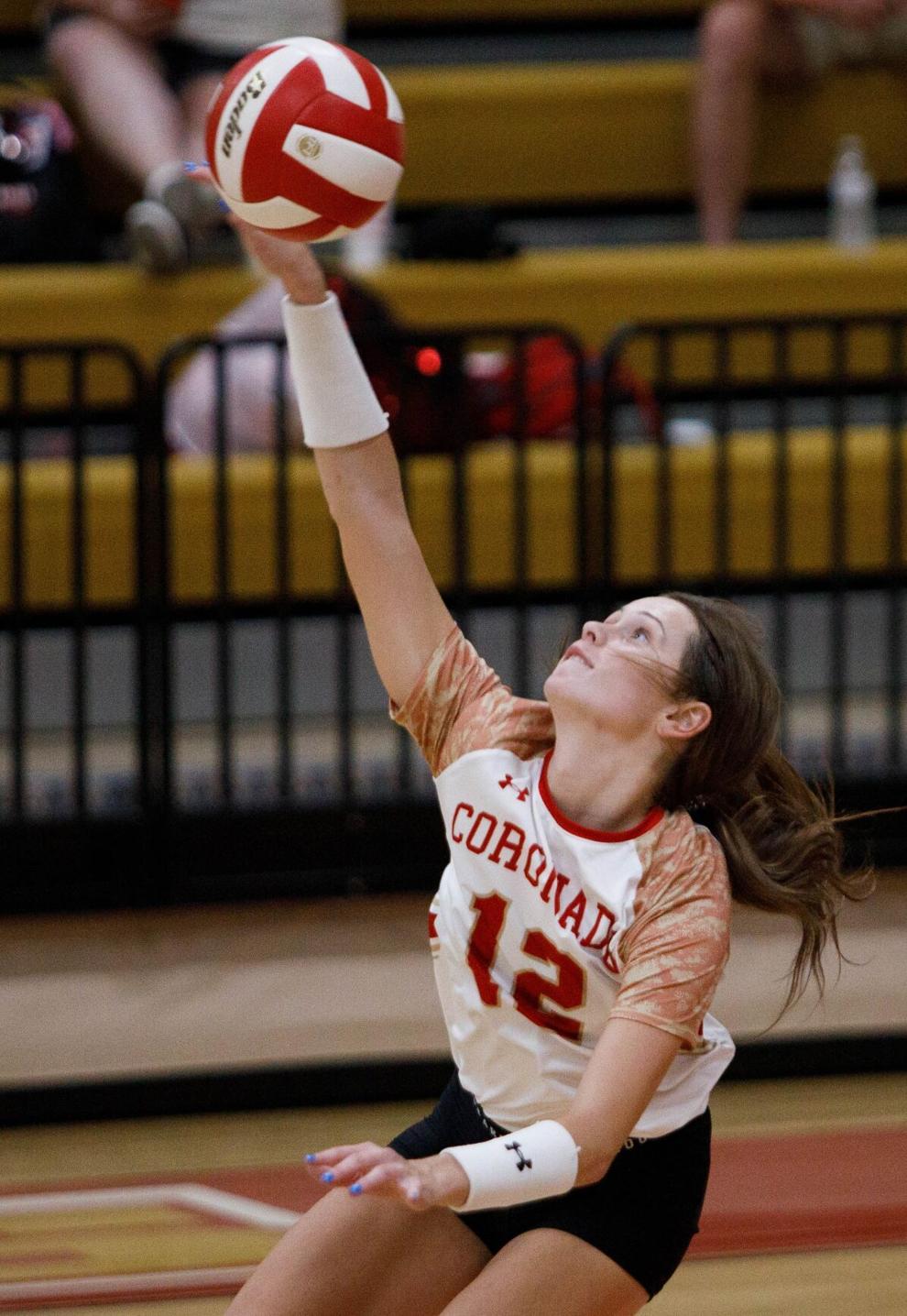 As impactful as she was in the opening stages, Hounshell saved some juice for the final flurry with a pair of digs and a key assist as the Lady Pirates sprinted to the finish line by scoring 8 of the final 11 points.
"She lights a fire under everybody because she plays with such heart and passion, and that usually makes our team go," Dana Hill said. "She holds her teammates accountable, and her leadership has been invaluable this year. She doesn't have to say much -- it's just her presence and the way she carries herself. When she does talk, she commands everybody's attention."
Which seems to be the direction Andrews is headed in for Coronado. Much like Hill or Douglass, whenever the Lady Mustangs needed a play on Tuesday, Andrews seemed to deliver – often enough to keep her team in range in the final two sets.
"She's just competitor through and through," Stephens said. "She encourages her teammates on and off the court and is someone that everyone cues on."
Abilene High supplied the next opposition for both teams -- Coronado at noon Saturday and next Tuesday when LCP hits the road to take on the Lady Eagles.