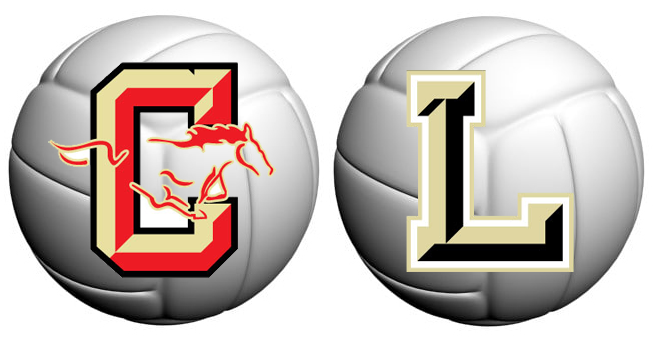 Motivation can arrive from a variety of places for high school athletes -- some expected or tried-and-true, some not so much.
When Coronado and Lubbock High took the court at Westerner Arena for the varsity match on opening night of the District 3-5A season, they did so after three sub-varsity matches went the same way, with LHS prevailing.
That might have served as a precursor for the marquee match of the night and put the Lady Mustangs on edge. Instead, they took it to heart, converted it to motivation and made sure there was no clean sweep.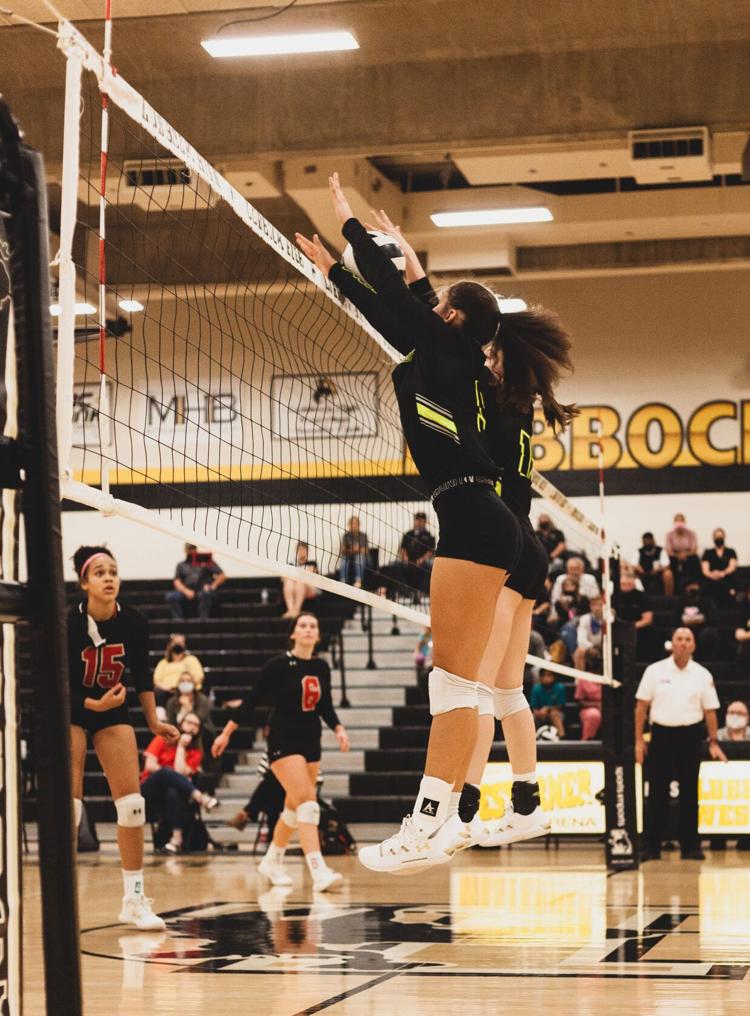 Triggered by Caroline Wilcoxon and Hunnie Zuber, a reshuffled Coronado crew topped the Westerners 25-14, 25-18, 25-19.
The Mustangs (5-5, 1-0) played without three rotation regulars, most notable senior standout Aaliyah Gray and had to adjust on the fly against a gritty and improved Lubbock High team.
Wilcoxon helped make sure the transition to life without Gray -- who played as recently as last weekend -- yielded a successful result by providing a spark from the beginning and seemingly any time her team needed one. She finished with 4 kills, 3 blocks and 2 aces, while Zuber accounted for 7 assists and 3 kills. Kirby Stanek led Coronado with 7 digs and 5 aces. Kya Smith's season-long emergence continued with 7 kills and 3 blocks.
"All the sub-varsity teams lost, so we told to show them how it's done," Wilcoxon said. "We were inspired to bring our all and we got off to a really good start and that fired us up even more."
That quick start left the Westerners (6-8, 0-1) reeling from the get-go as Coronado blazed in front 10-1. Wilcoxon and Keanna Pope notched 2 kills apiece, Stanek dropped in an ace and Wilcoxon's block capped the outburst.
Lubbock High flashed some fight with a 4-0 run and steadied its footing enough to creep within 8 points three different times. But the early hole proved too deep.
"Coronado did a good job keeping us on our heels with their serving," LHS coach Matt Leesman said. "It was kind of disappointing. I don't think they got our best game. We have some exploring to do with how we want to compete. We shot ourselves in the foot early and often. We just had too many unforced errors in the opening set."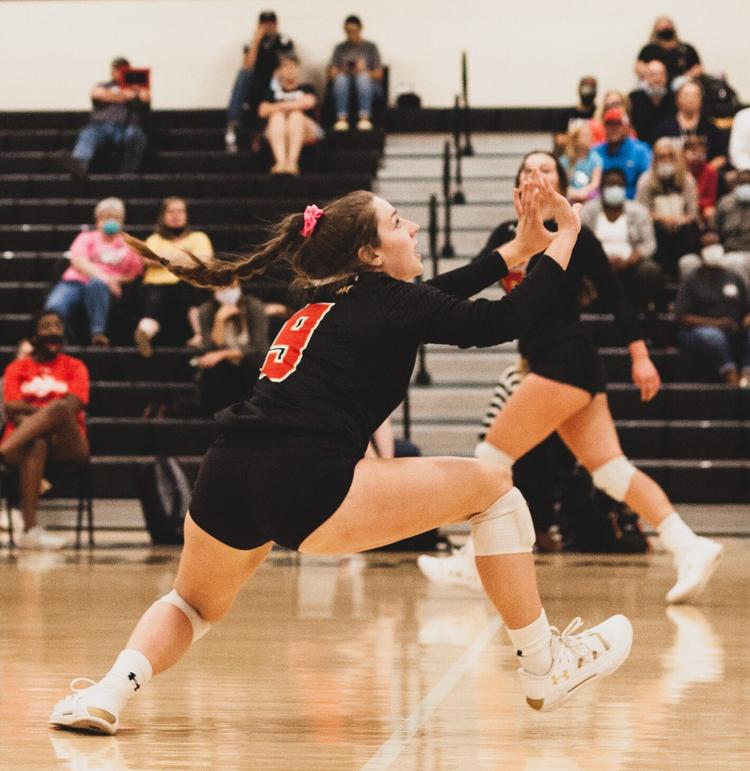 While the Westerners didn't handle the first-set barrage well, they bounced back the rest of the night. Down early, LHS charged back to knot the score 5-5 on Samantha Manning's tip over the net then grabbed its first advantage when Alyssa Singletary hit a hot stretch and registered two kills and a block to help the Westerners climb to an 8-6 lead.
Singletary, back in action after an ankle injury shelved her, led Lubbock High with 5 kills. Manning was effective with assists and Amber Guerrero anchored the defense with 6 digs.
Coronado regained control and carved out a small lead until a 7-0 surge -- fueled by one of Riley Flores' 3 aces and 2 kills from Smith -- stretched the lead to 22-14.
"Our offense was pretty spread out, which was good because we had to get creative and other people had to step up in different positions with some of our girls out," Lady Mustang coach Casey Trout said. "That will pay off when everybody gets back."
Added Wilcoxon, "Once we got a few points back, we got our confidence going."
Even then, though, the Westerners made sure there Coronado had to earn the victory.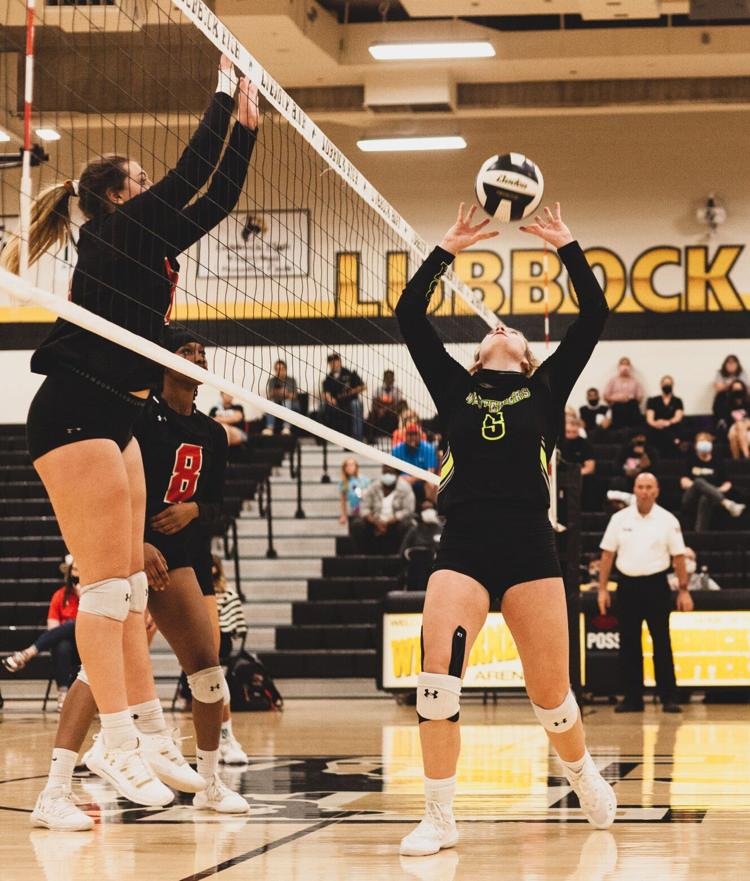 With Manning serving, Lubbock High stormed in front 6-0 in the third set and even weathered a Mustang rally to stay in control 9-4. But Smith heated up and put the ball on the floor twice to ignite an 11-3 run that left the Westerners on the ropes, down 17-12.
Kennedy Scheppler helped LHS stage one last rally with 2 aces during a run when the Westerners forged an 18-18 tie. But Coronado was just too strong from the back line and closed the match out.
"We have a lot of confidence in our serving and we showed (Tuesday) that it can keep us in every match," Trout said.
Meanwhile, Lubbock High proved it has taken big steps this season, which will be a nice building block moving forward.
Leesman said he wants more from his crew, though, especially now that Singletary and Daniela Burk are back from missing time weeks with ankle injuries.
"It's all about believing," Leesman said. "We spend a lot of time mentally on the opposite of the court when we need to be on our side. The big challenge for us is to focus on ourselves and not let mistakes affect our mental toughness or leave us with discouragement."
Both teams continue district play Friday. The Lady Mustangs head to Abilene Wylie for a 5 p.m. match and Lubbock High heads to Lubbock-Cooper for a 5 p.m. contest.
-------------------------------
Randy Rosetta is the editor & publisher
Contact him at HubCityPreps@gmail.com
or (806) 407-0188.
@HubCityPrepsLBK | @RandyRosetta