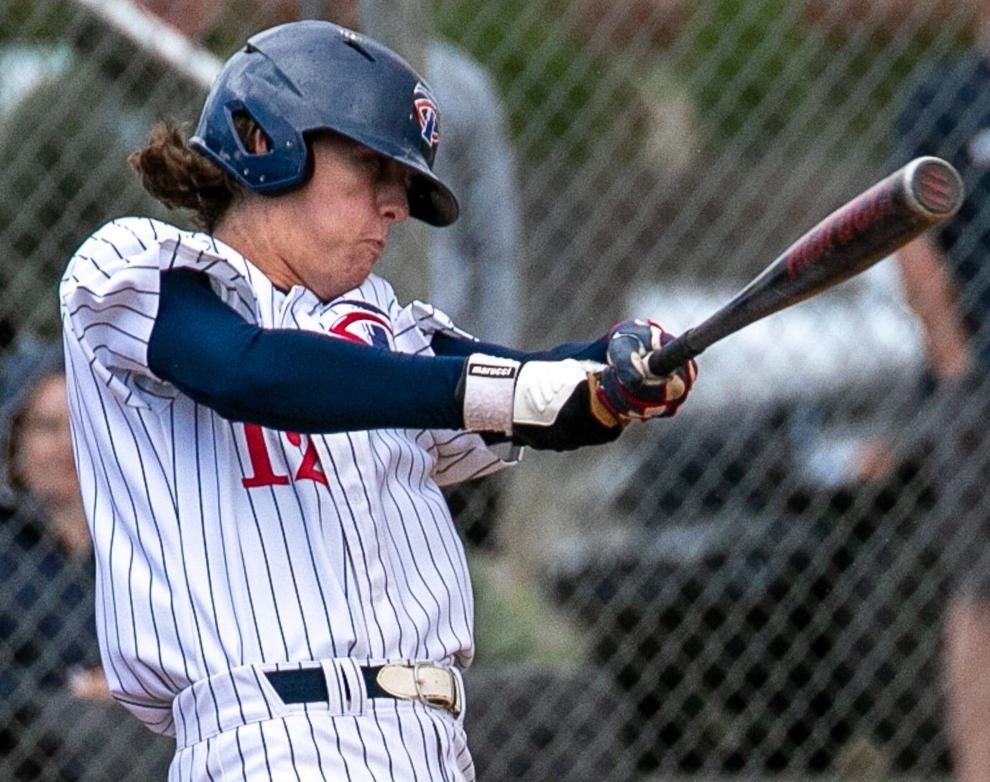 PLAYER OF THE YEAR
Nathan Taylor, Trinity Christian JR
Delivered a spectacular debut season for the Lions as the catalyst on offense and their ace on the hill. His slash line of .466/.517/.744 was punctuated by a city-best 62 hits -- 11 doubles, 4 triples and 6 home runs included -- and he scored 51 runs while driving in 45. On the mound, he led TCS with 6 victories, buoyed by 67 strikeouts and a 1.97 ERA in 49.2 innings of work.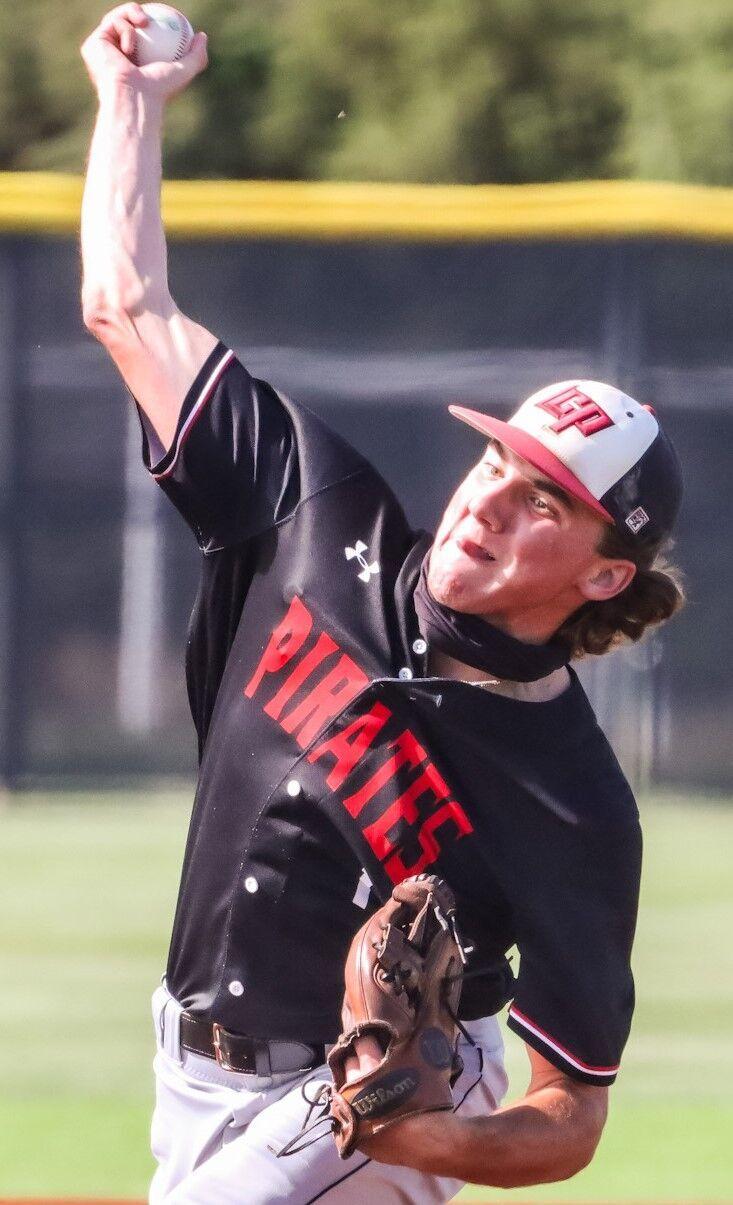 PITCHER OF THE YEAR
Jude Cook, Lubbock-Cooper JR
On a loaded team with a talented pitching staff, Cook was the hoss whenever the Pirates needed him on the way to a city-best 9 victories, with a save as well. He logged 58.1 innings when he surrendered only 41 hits and fanned 64, which helped him fashion a 1.44 ERA and 0.891 WHIP. For good measure, he blasted 4 homers and produced 9 doubles (tied for team lead), 27 RBIs and 28 runs.
NEWCOMER OF THE YEAR
Brock Rogers, Frenship JR
The steady second baseman broke into the veteran Tiger lineup and was a pesky presence with a .358/.494/.418 slash line, 4 doubles, 19 RBIs and 25 runs scored. 12 walks and getting hit 7 times were part of his MO as well.
COACH OF THE YEAR
Brad Wuensche, Lubbock-Cooper
On the heels of a pandemic-shortened season and a stunning playoff exit the spring before, the Pirates came out focused and clicking from the get-go on the way to a 30-6 season, bolstered by an impressive 15-0 surge through District 4-5A. Three of LCP's losses came to state semifinalist Amarillo High with a pair, the last two in the regional semifinal round.
FIRST TEAM
P Riley Kettner, Trinity Christian SR
Solid complement to Taylor on the mound and also the Lions' primary shortstop, Kettner logged a 6-2 mark with a save with a miniscule 0.40 ERA. He struck out 90 and walked only 25 in 52.1 IP.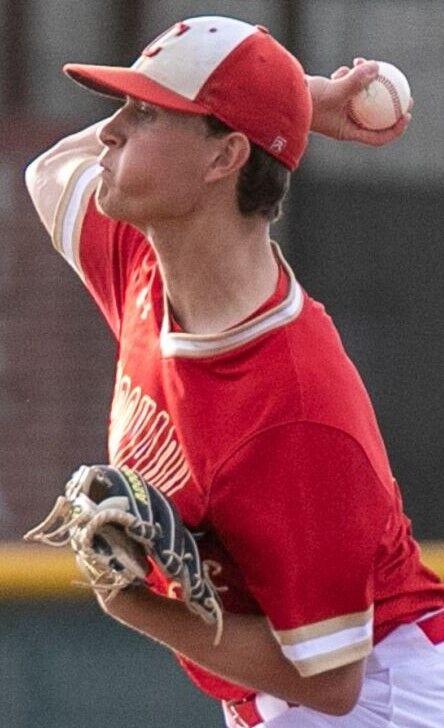 P Landon Hernandez, Estacado SO
Blossomed in his second year on the varsity to become the Matadors' ace on the way to 6 wins, fueled by a sparkling 77-to-8 strikeout-to-walk ratio and a 2.48 ERA.
P Teige Mitchell, Lubbock-Cooper JR
Worked through early arm weariness to notch a 6-0 record that was aided by 44 strikeouts and a 0.92 ERA covering 30.1 innings. Was also a factor as the Pirates' DH with 9 doubles (tied for team lead) and 4 triples as part of a .349/.421/.554 slash line with 25 RBIs.
P Preston Schmid, Coronado SR
Facing top-shelf competition, the Mustang senior was exactly the kind of grinder a No. 1 starter has to be and logged 8 victories with a 3.18 ERA in 66 innings of work.
C Layden White, Coronado SR
Steady presence behind the plate for the Mustangs, but also became a force in the middle of the batting order by slashing .386/.505/.554 with 11 doubles and 31 RBIs.
1B Kyler Jordan, Lubbock-Cooper JR
Booming factor at the heart of the Pirates' offensive success, Jordan turned in a .451/.484/.735 slash line with 51 hits, including 6 doubles, 7 triples and 4 home runs, while scoring 41 times and chasing home 37.
2B Karson Leatherwood, Lubbock Christian JR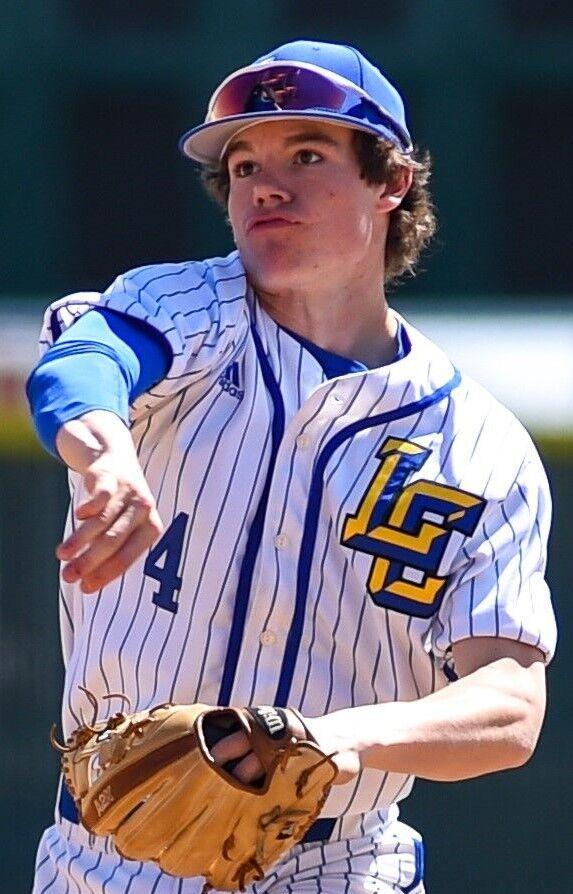 Consistent and productive eye of the offensive storm for the Eagles, the pesky second baseman notched a .472/.524/.667 slash line with a team-best 34 hits -- 10 for extra bases (7 doubles, 2 triples, 1 HR) -- 26 RBIs and 28 runs scored.
3B Diego Camacho, Estacado JR
Camacho emerged as the Matadors' most consistent offensive threat by slashing .342/.470/.521 and produced runs – 31 RBIs and 33 runs – when he got on base. Slapped 9 doubles, 3 triples and a pair of homers.
SS Ben Gonzales, Estacado SO
Jumped into a bigger role as a sophomore as the primary shortstop and fielded at a .950 rate while generating a .330/.409/.431 slash line with 5 doubles, 3 triples, 23 RBIs and 21 runs.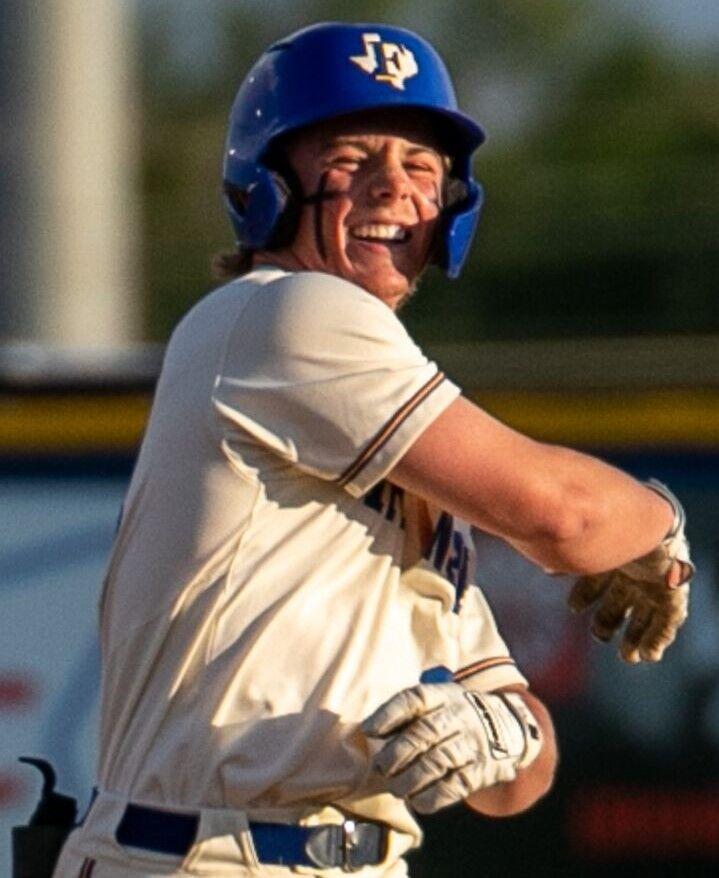 OF Coldon Kiser, Frenship JR
Emerged as the hitter no opposing pitcher wanted to face with a .464/.523/.800 slash line, buoyed by 14 doubles, 4 triples and 5 home runs. He led the Tigers with 47 RBIs and crossed the plate 33 times.
OF Kyle Lewis, Lubbock-Cooper JR
Power force for the Pirates from the three-hole, Lewis slammed a city-best 8 home runs, led the Pirates with 39 RBIs and 47 runs and finished with a glossy .423/.536/.802 slash line.
OF Sawyer Robertson, Coronado SR
Capped a spectacular prep sports career by being a solid cog in the middle of the Mustangs' batting order with a .414/.469/.730 slash line, 7 doubles, 5 triples, 6 home runs, 33 RBIs and a team-best 40 runs scored.
OF Roe Forrest, Trinity Christian SR
New face in the Lions' lineup became a huge factor right off the bat on the way to slashing .463/.592/.861. His 50 hits included 13 doubles, 9 triples and 4 home runs, which helped him pile up 39 RBIs and an eye-popping 67 runs scored.
UTIL Holt Gibson, Lubbock-Cooper JR
Invaluable asset for the Pirates, the versatile Gibson was a mainstay at third base, spent time in the outfield and dominated when he took the mound late in games. He slashed .425/.472/.563 with 22 RBIs and 24 runs and recorded a 2-0 record with 5 saves – striking out 23 batters in 13 innings of work.
UTIL Trevor Stephens, Coronado JR
Battled through injury to remain a huge part of the Mustangs' success with a .318/.464/.459 slash line, buoyed by 8 extra-base hits (5 doubles), a team-best 22 walks, 27 RBIs and 21 runs. When he took the hill before an elbow ailment, he was 3-1 with a 0.70 ERA and 22-to-9 K/BB ratio in 20 innings.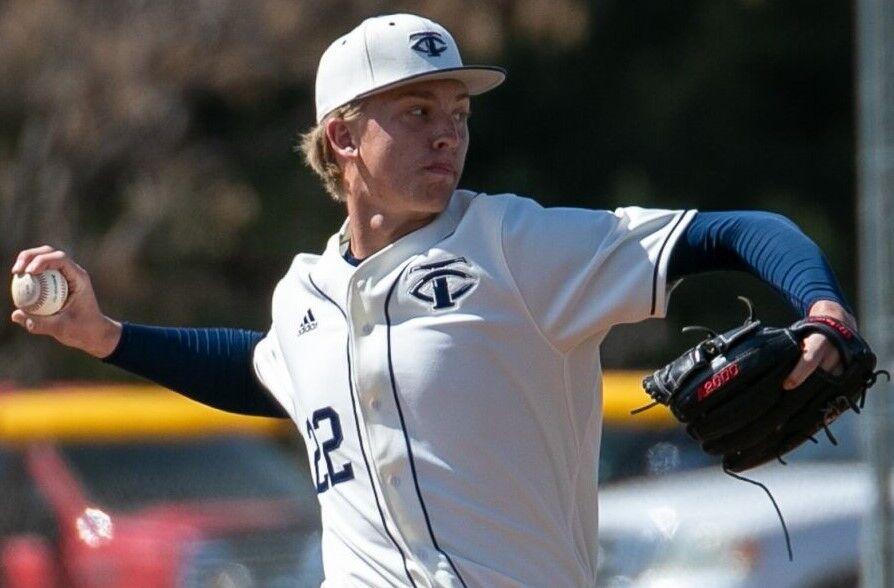 SECOND TEAM
P Cadon Everett, Trinity Christian SR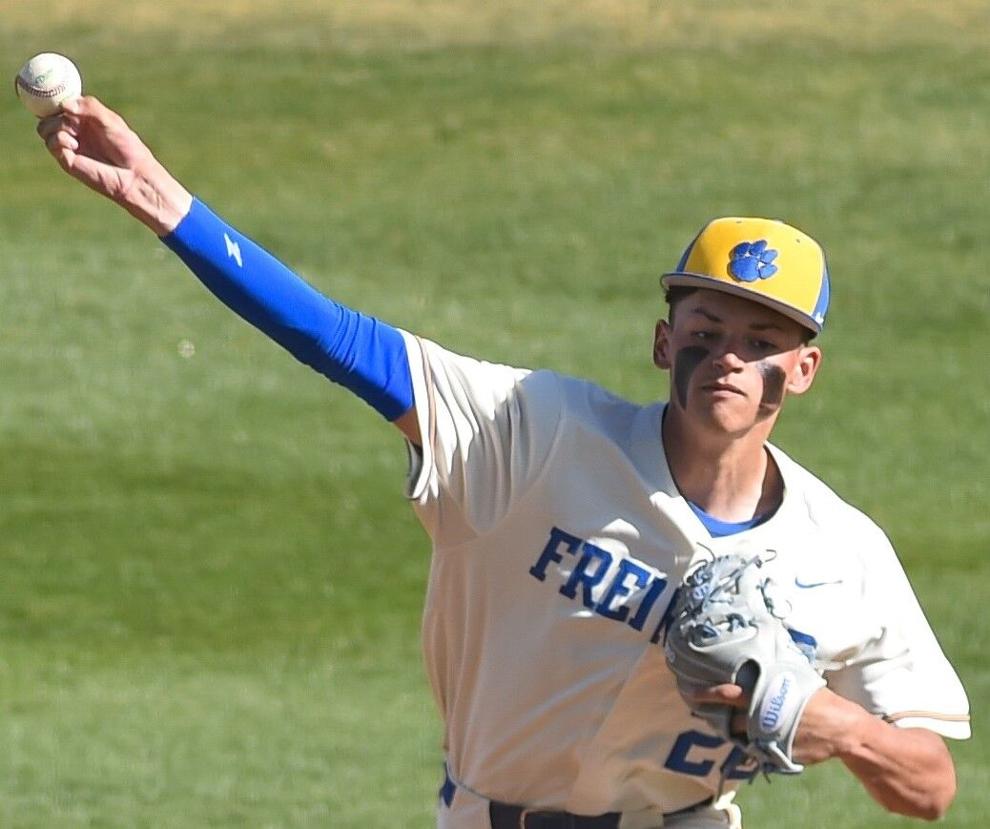 Finished off a stellar career for the Lions by logging 5 wins and emerging as a lock-down game-finisher late in the season. Struck out 74 in 48.2 innings with a 2.01 ERA and 1.068 WHIP.
P Haydden Kennard, Frenship SR
Stepped into a key role as the Tigers' bona fide ace and filled it quite nicely with 6 wins, 43 strikeouts and a 3.69 ERA in 55 innings pitched.
P Caden Cline, Lubbock-Cooper JR
Gave the Pirates another solid option on the mound and delivered 5 victories with a 34-to-12 strikeout-to-walk ratio and a 2.10 ERA in 40 innings.
P Ryland Morin, Frenship SO
Carved a spot as a rising star for the Tigers with 4 wins late in the season, a 3.32 ERA and 40 strikeouts in 38 innings of work.
C Jarren Lewis, Trinity Christian SR
Supplied the Lions with an offensive presence from behind the plate with a .333/.483/.500 slash line, 8 extra-base hits and 20 RBIs. Also logged 4 victories on the mound.
1B Maximus Hernandez, Lubbock High SR
Anchored the Westerners' offense in almost every major category with a .457/.536/.679 slash line, 37 hits, 10 doubles, 4 triples, 28 RBIs and 20 runs scored.
2B Cade Bingham, Lubbock-Cooper SR
Speedy leadoff man was a constant thorn in pitchers' sides by slashing .389/.504/.460 and struck out only six times in 143 plate appearances while working his way on base 26 times with walks. Whacked 8 doubles, led the city with 18 stolen bases and touched home plate 40 times.
3B Johnny Salazar, Trinity Christian SR
Unsung hero for the talent-laden Lions, he produced a 4-0 record in eight starts on the bump with a 1.85 ERA and 47 strikeouts, while slashing .310/.398/.451 with 10 extra-base hits, 35 runs scored and 26 RBIs.
SS Laston Bigham, Lubbock High SR
Hard-working veteran was a strong complement to Hernandez in the Westerners' batting order with a .386/.471/.477 slash line, bolstered by 34 hits. He reached base 10 times on walks and came around to score 20 times, tied for the team lead.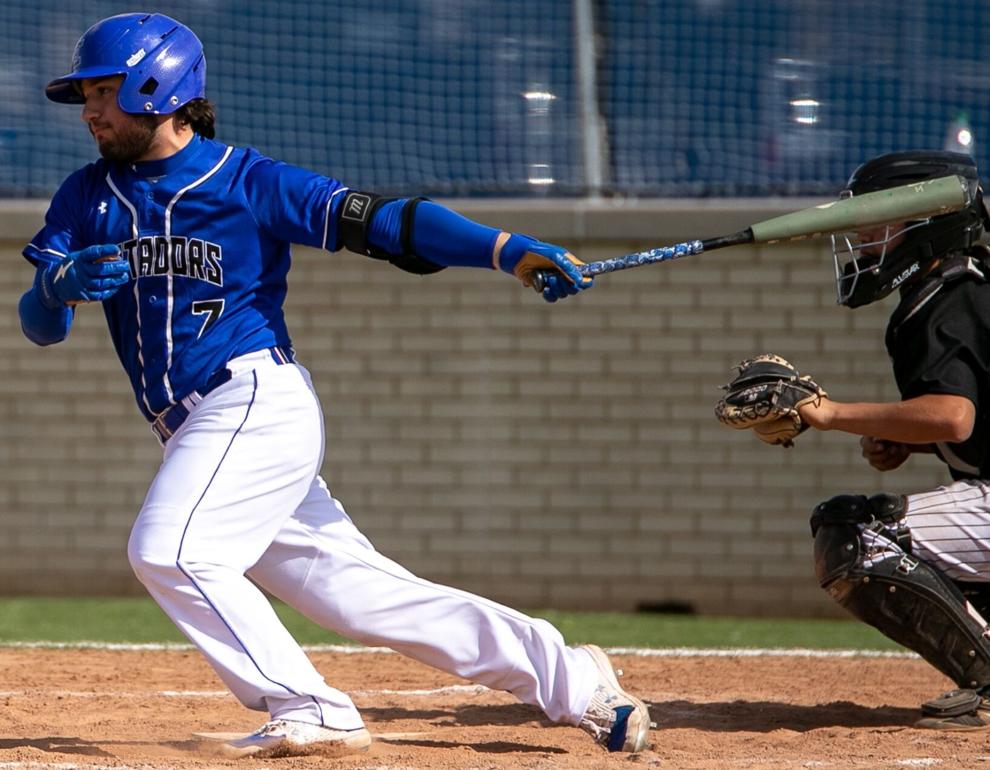 OF Charlie Robinson, Coronado SR
Dynamic player offensively and defensively, Robinson was a key cog for the Mustangs by slashing .421/.504/.705 with 4 doubles, 7 triples, 3 home runs, 31 RBIs and 39 runs scored.
OF Jake Sherrard, Frenship SR
Triggerman for the Tiger offense was a pest all season with 27 walks and 43 runs scored – both team-highs – with 8 doubles, 1 triple and 3 homers among his .333/.481/.520 slash line.
OF Jaydn Betancur, Estacado JR
Produced a team-best 31 RBIs and scored 28 times while fashioning a .312/.382/.450 slash line with 9 doubles and 3 triples.
UTIL Oscar Delgado, Estacado SR
Major force for the Matadors as their No. 2 starter with 6 wins and a 2.49 ERA over 65.2 innings and a .291/.447/.453 slash line when he moved behind the plate with a team-high 17 doubles, 20 walks, 25 runs scored and 25 RBIs.
UTIL Josh Redding, Lubbock Christian SR
Finished off a solid prep career by slashing .339/.456/.484 with 7 doubles, a triple, 24 RBIs and 13 runs. Manned the hot corner most of the time, but also got time behind the plate and notched five appearances on the mound before an injury limited his time there and finished 1-1 with a 2.75 ERA and 30 Ks in 20.1 innings.
UTIL Austin Segovia, Estacado SR
Roamed all over the diamond for the Matadors with time behind the plate, several spots on the infield and an occasional appearance on the bump. He slashed .366/.484/.463, led Estacado with 40 runs and drew 28 walks from the leadoff spot. He logged a 2-0 mark on the mound with a 1.08 ERA in 13 innings.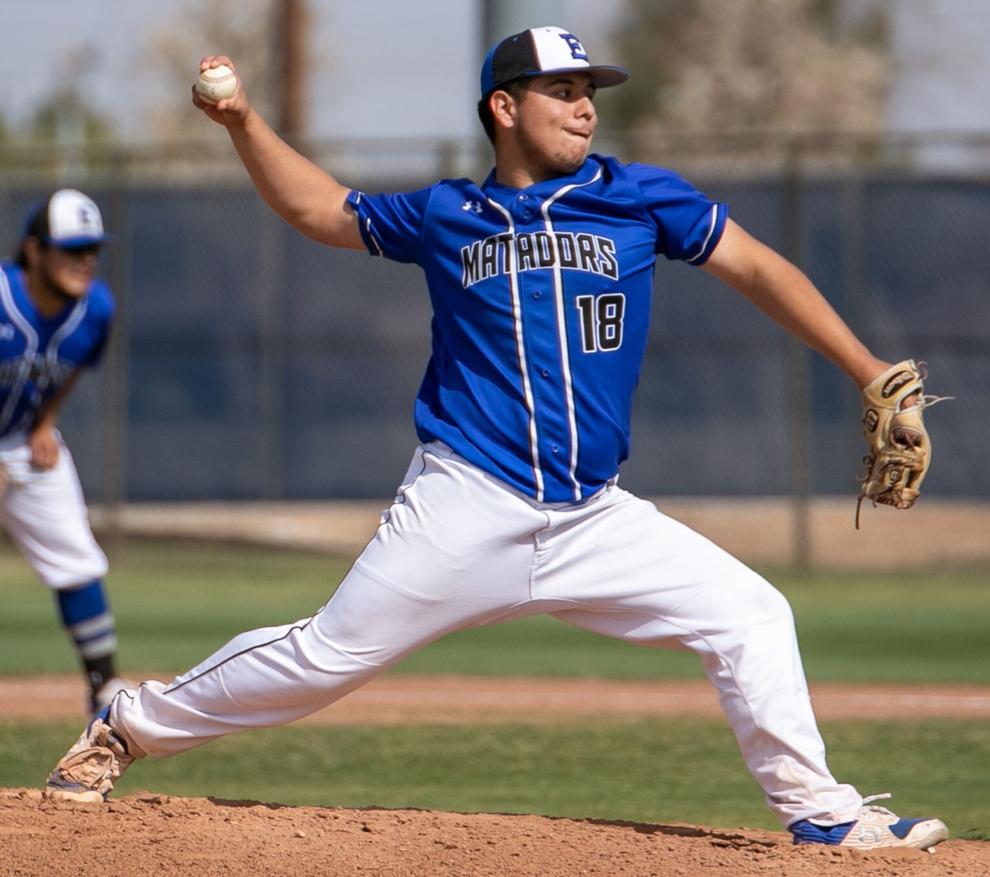 THIRD TEAM
P Will Qualia, Lubbock-Cooper JR
6-1, 38.2 IP, 42 SO/27 BB, 3.80 ERA, 1.448 WHIP
P Xavien Sandoval, Estacado
5-1, 34.1 IP, 29 SO/16 BB, 4.28 ERA. 2.184 WHIP
P Esai Torres, Coronado JR
2-1, 3 saves, 32 IP, 28 SO/14 BB, 1.75 ERA, 1.406 WHIP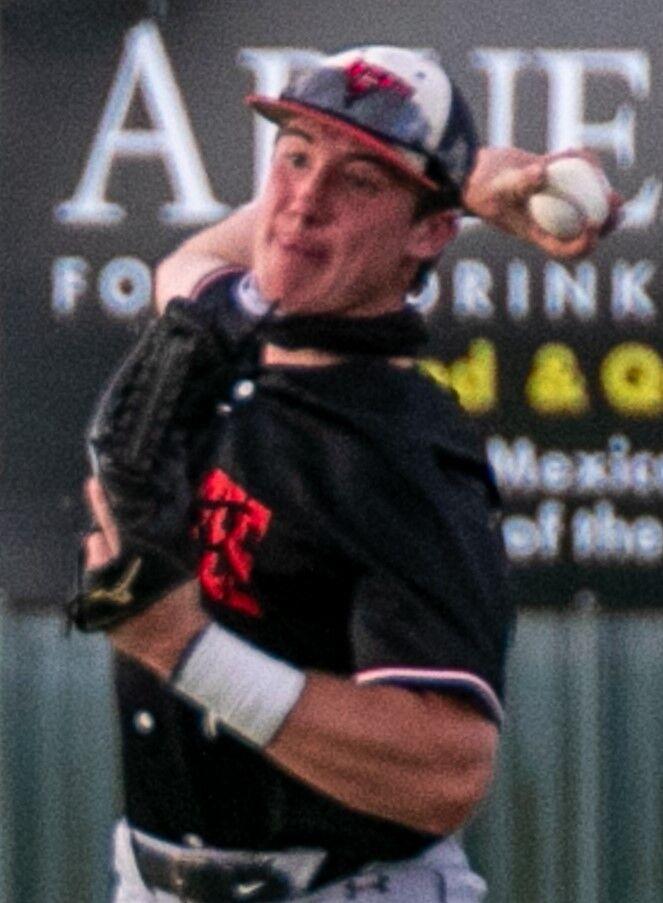 P Riley Schroeder, Lubbock Christian SO
2-1, 34.1 IP, 50 SO/28 BB, 3.67 ERA, 1.602 WHIP
C Kaylom Coats, Lubbock Christian SR
.327/.404/.429, 1 3B, 1 HR, 16 RBIs, 8 R
1B Evan Johnson, Frenship SR
.350/.447/.514, 9 2B, 1 3B, 2 HR, 34 RBIs, 30 R
1B Frank Guzman, Estacado SR
.341/.612/.476, 5 2B, 3 3B, 17 RBIs, 32 R, 54 BB
2B Brady Alexander, Trinity Christian SR
.419/.525/.710, 3 2B, 3 3B, 11 RBIs, 5 R (13 games)
3B Jett Carroll, Coronado SO
.286/.337/.319, 3 2B, 24 RBIs, 22 R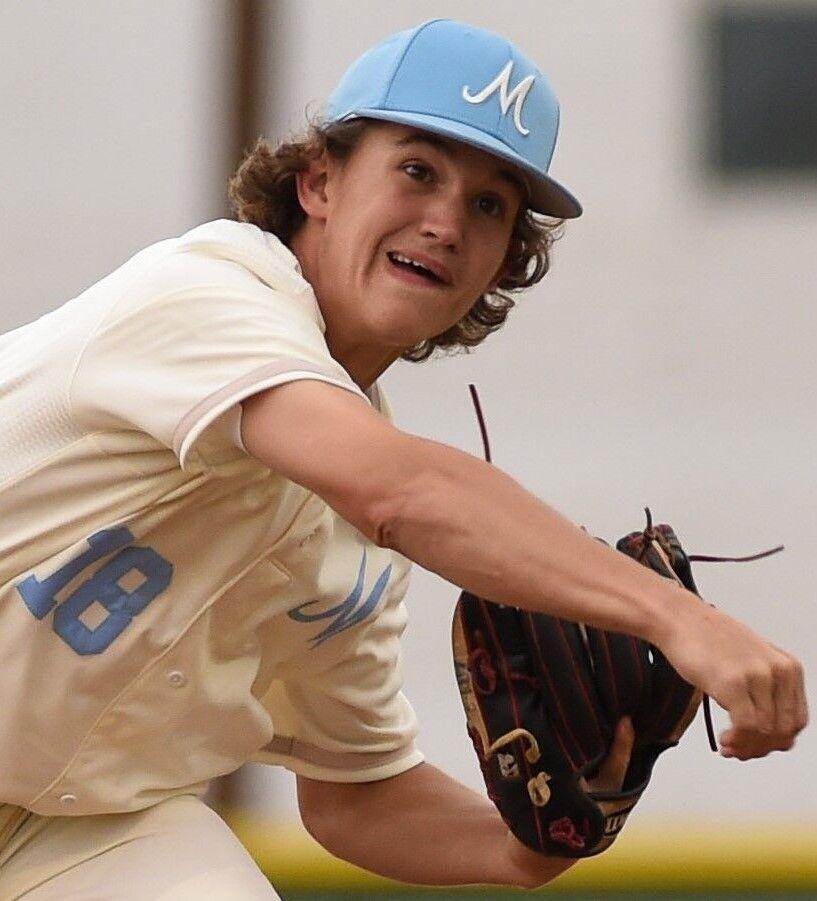 SS Cade Landrum, Lubbock Christian SR
.313/.431/.396, 2 2B, 1 3B, 6 RBIs, 12 R
OF Cutter Douglas, Lubbock-Cooper SO
.319/.456/.514, 6 2B, 1 3B, 2 HR, 15 RBIs, 23 R
OF Jackson Smith, Lubbock Christian SR
.356/.472/.422, 3 2B, 6 RBIs, 7 R
OF Tucker Gideon, Coronado
.377/.477/.509, 5 2B, 3 3B, 1 HR, 24 RBIs, 36 R
UTIL Brandon Smith, Lubbock High SR
.333/.430/.436, 5 2B, 1 HR, 10 RBIs, 13 R | 3-4, 51.1 IP, 43 SO/12 BB, 4.36 ERA, 1.636 WHIP
UTIL Jackson Jolly, Monterey FR
.314/.381/.333, 5 2B, 2 3B, 18 RBIs, 9 R | 4-6, 60 IP, 26/26. 3.38 ERA
HONORABLE MENTION
Coronado -- Ben Tadlock SR
Estacado -- Sean Velasquez SO
Frenship -- Gage Cobb JR
Lubbock-Cooper -- Josh Gibson SR
Lubbock Christian -- Major Due SR
Lubbock High -- Adrian Lara SR
Monterey -- Ryan Quintanilla SR
Trinity Christian -- Luis Otero SR
--------------------------------------------------------