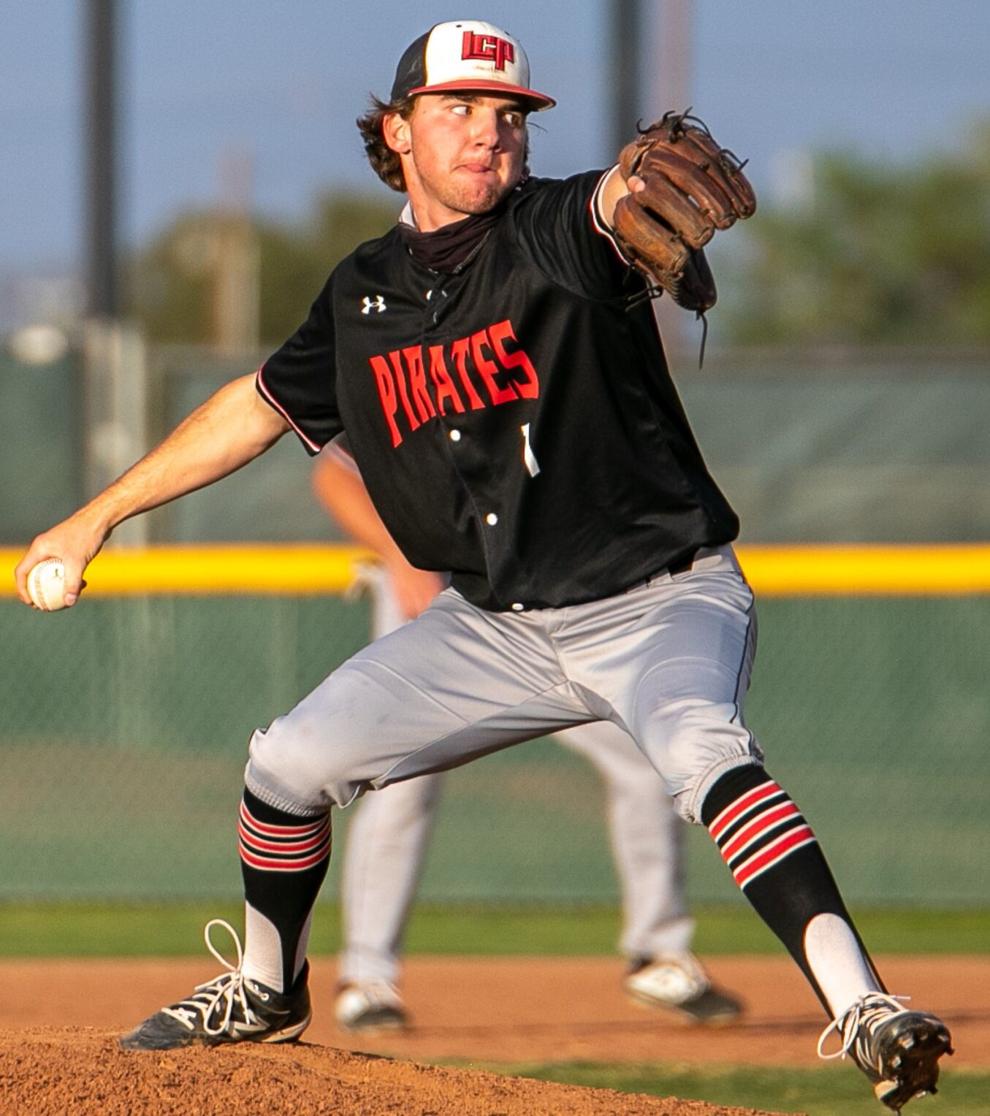 Bigger games and potential bigger victories are on the horizon for Lubbock-Cooper and Coronado, but there isn't any harm in rolling through a few intense test runs before that next phase of the season arrives.
In the final week of the regular season, the Pirates and Mustangs tested each other's postseason mettle Tuesday in a game that was relatively low pressure but with plenty of intensity attached.
In one of the best pitchers' duels of the season, 3rd-ranked LCP slipped past No. 23 Coronado 1-0 at O'Banion Field.
Pirates' starter Jude Cook handcuffed the Mustangs, limiting them to just 4 hits with 9 strikeouts and only one walk. Coronado's Preston Schmid allowed a 1st-inning run on Kyler Jordan's two-out RBI infield single and then nothing else on the way to a tough-luck loss. Cooper (25-4, 14-0 district) scratched out only 5 hits.
The victory keeps the Pirates on track for their first undefeated district finish since 2016, a feat they take aim at Friday when they host the Mustangs (22-8, 9-5) at 7 p.m. to close out the regular season. Coronado will be the No. 3 seed from District 4-5A in the postseason after the loss on Tuesday, coupled with Abilene Wylie's win against Abilene Cooper.
What was clear Tuesday: Very little separates the Pirates and Mustangs, and both teams have a shot to make some noise in the 5A playoffs.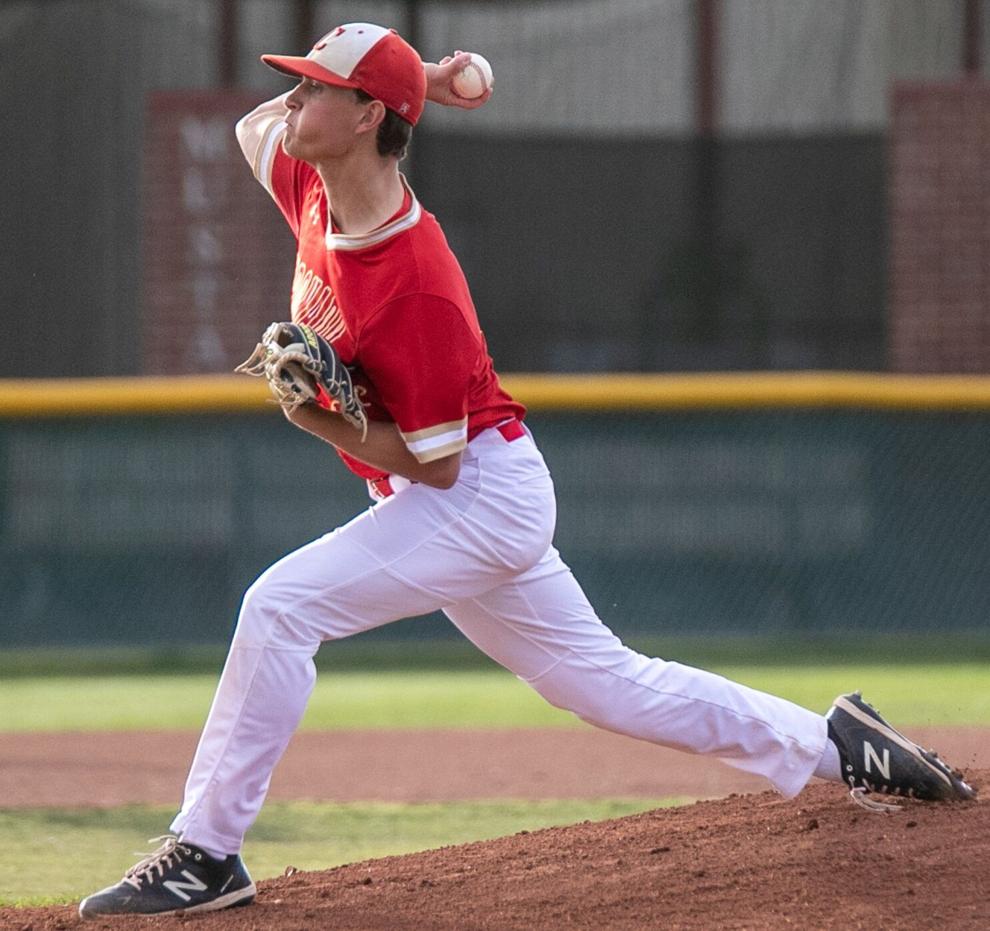 "We've got a lot more of the ladder to climb, so we're just taking it game by game," said Jordan, who collected two of LCP's hits.
Added Schmid, who has put together two of the best pitching performances of his career after tossing a 5-hit shutout against Abilene Cooper last week, "We've just got to keep our heads held high. In this district, you can't get down on yourself because the teams we play are all so tough. We're pitching really well right now, and we know the bats are going to come once we get to the playoffs."
For the third time in four games, though, Coronado was locked in a low-scoring tussle.
Cade Bingham got the Pirates off to a quick start when he laced a single to left field then stole second base with one out. Schmid retired Cook and Kyle Lewis, with Bingham advancing to third base on a ground ball. Jordan yanked the first pitch he got to the six hole where Mustangs' shortstop Ben Tadlock smothered the ball, but his throw was late to first base.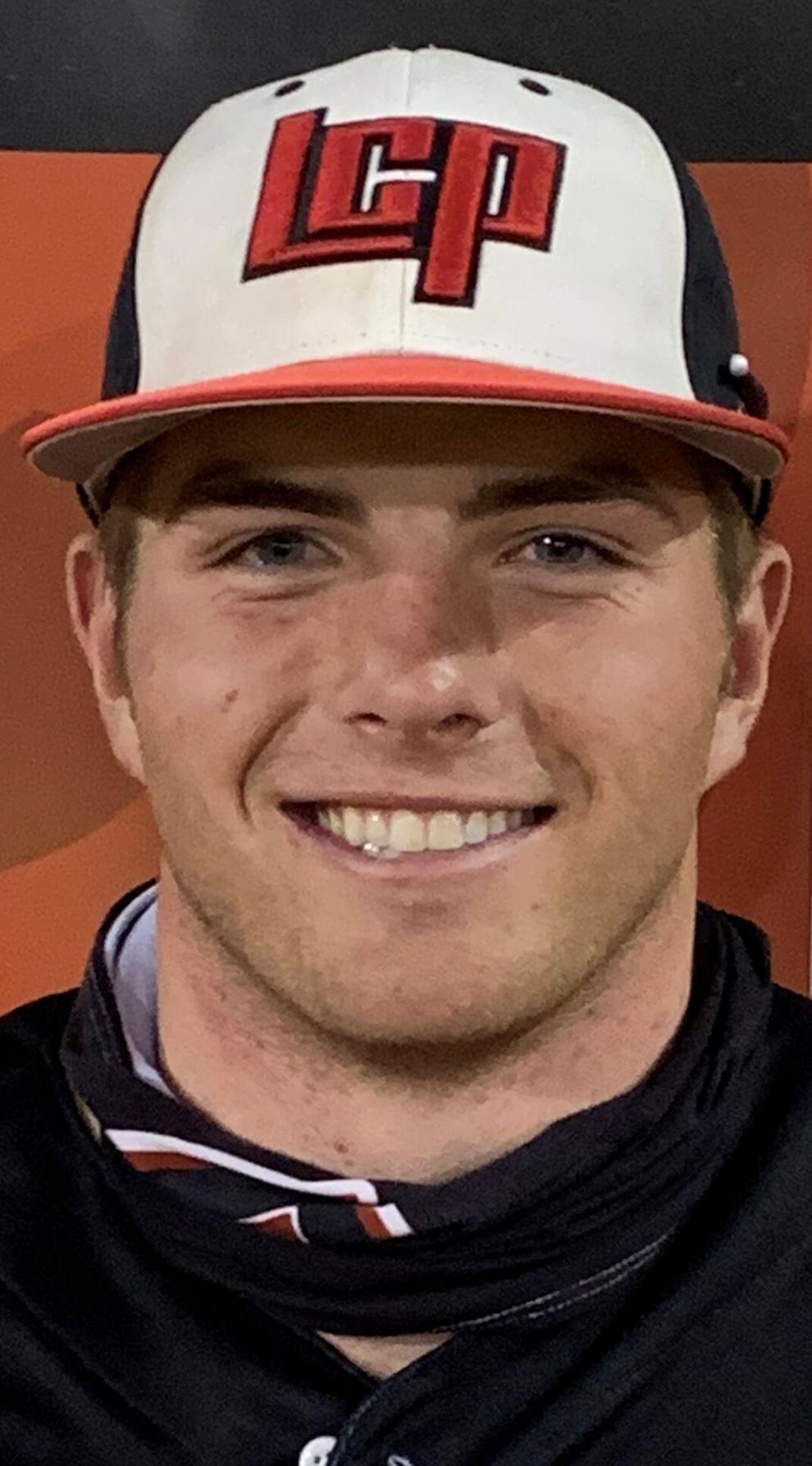 In LCP's last game, Jordan scuffled through an 0-for-4 night when everyone else chimed in one way or another on the way to a 12-0 romp vs. Monterey.
"I just tried to relax because baseball is a game of failure, and games like that are going to happen," Jordan said. "I had to understand that, and when I do, it's better for me and better for my team. I knew when I got that ball on the ground, I was going to have to run hard to beat it out."
That was the only nick on Schmid's ledger. He gave up leadoff hits in the 4th and 5th innings -- the first wiped out by a 4-6-3 double play and the second stranded when the Coronado righthander deftly worked around a base-loaded jam by striking out Cook and getting the dangerous Lewis to fly out to Tadlock in shallow left field.
LCP was a collective 3-for-20 after the 1st inning, 0-for-9 with runners on base.
"I was locating the curve ball and slider really well," Schmid said. "They're a dead-red fastball team, and if you throw too many, they're going to smoke it. So I tried to keep them off-balance and it worked most of the time.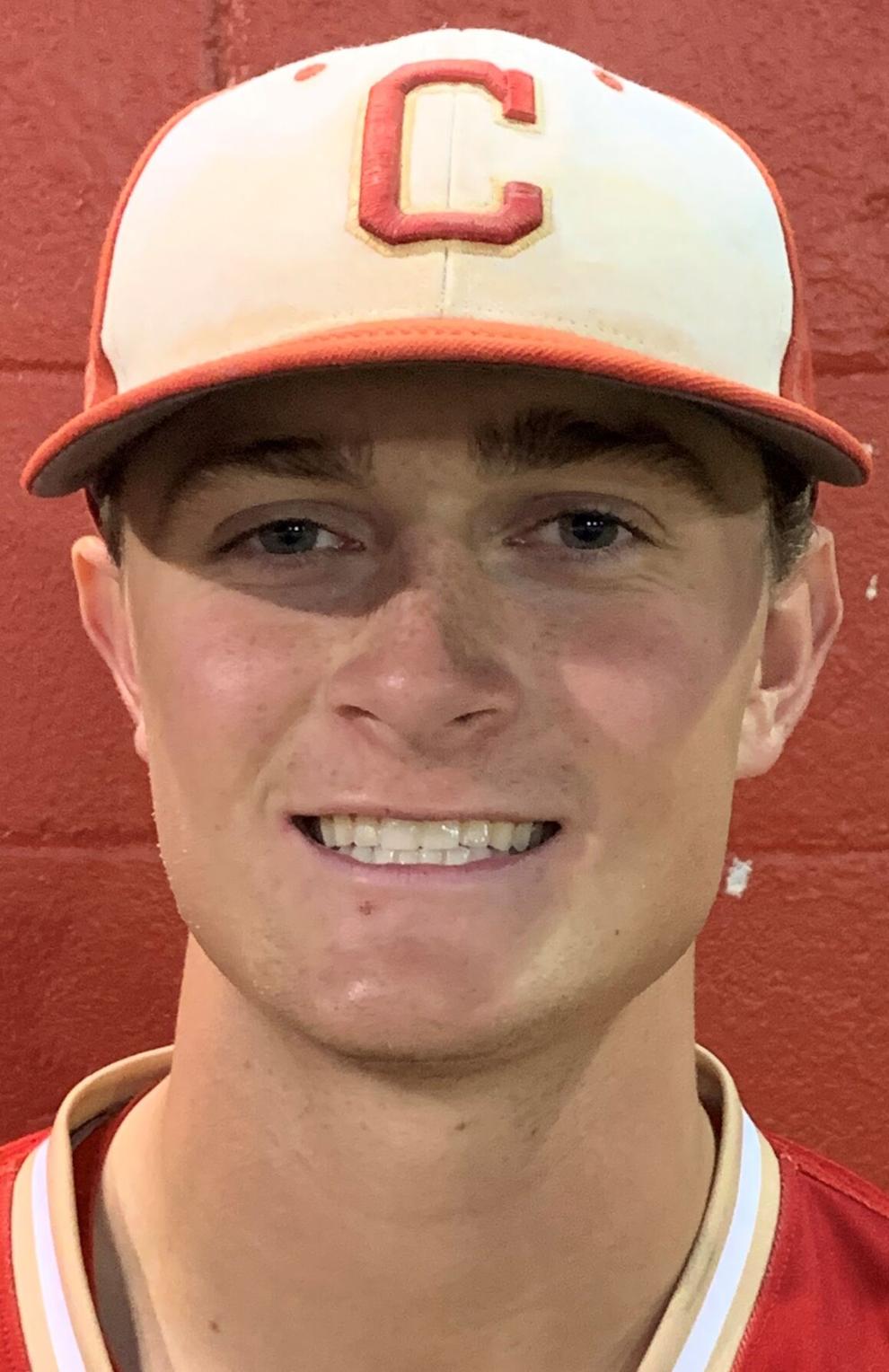 "The goal is to limit them to one run, and if I can keep it to one run, we should be able to come back and win. That wasn't the case (Tuesday), and that happens."
More specifically, Cook happened.
Coronado put two runners on in each of the first 2 innings but couldn't break through, and that came back to haunt the Mustangs.
Cook hit Tadlock with a pitch to start the 1st then gave up a single to Sawyer Robertson. But Cutter Douglas' spectacular diving catch in right field retired Charlie Robinson and Trevor Stephens chopped into an inning-ending fielder's choice to squash Coronado's chance.
The Mustangs generated another golden opportunity to begin the 2nd when Layden White rifled a leadoff double just inside the left-field line and Jett Carroll lashed the first of his two singles to put runners on the corners with no outs. Undaunted, Cook struck out the next two batters and coaxed Tadlock into a routine fly ball to center field to wiggle off the hook.
Those last three outs started a stretch wen Cook mowed down 17 hitters in a row until Carroll's two-out single in the 7th inning. Cook didn't falter and ended the game by fanning Cooper Nell.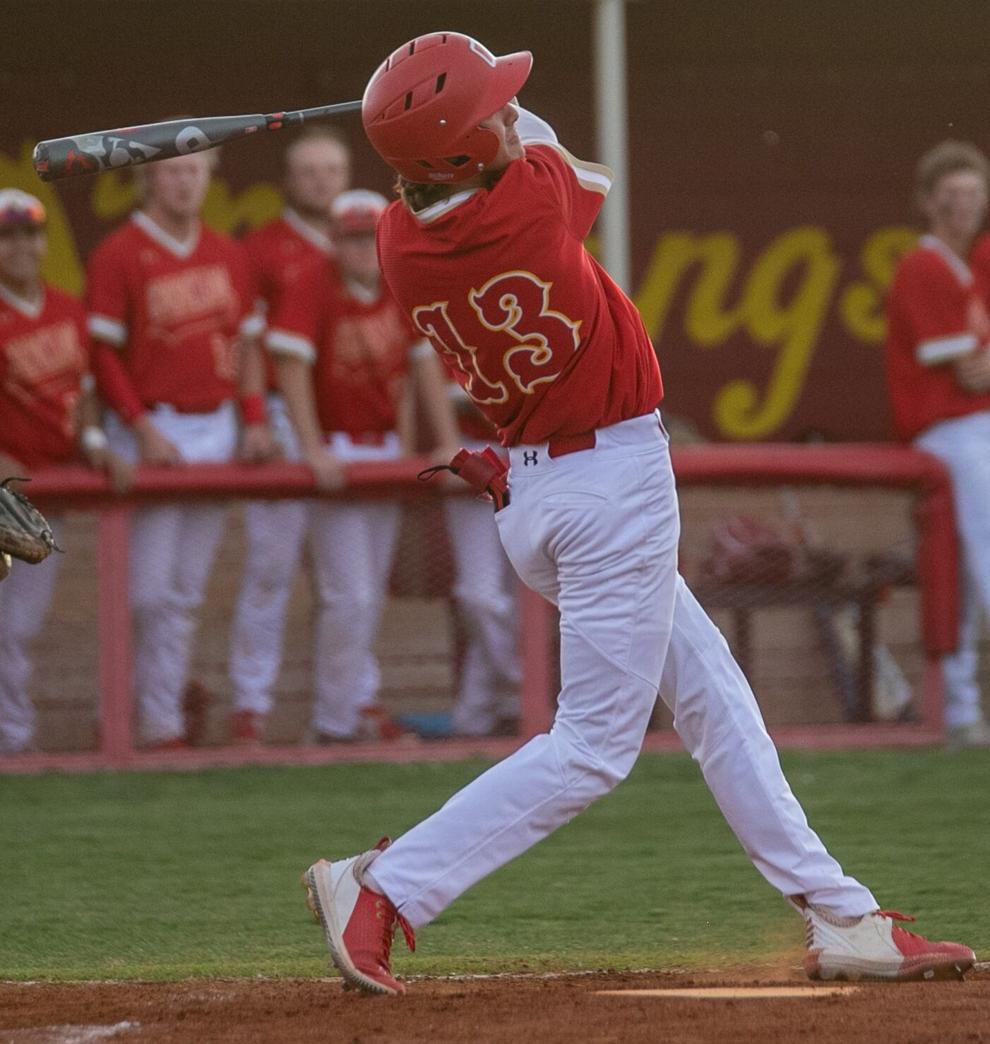 "It definitely helps to have a run up there in the 1st inning," Cook said. "Their pitcher was good, and we didn't get a lot of hits off him, so I just went out there and did my job.
"My mechanics were little off, and I was still adjusting to the mound (in the first two innings), but I figured out what I needed to do and made some adjustments."
And that leaves Cooper in position to reach the finish line in a rugged district race when the Pirates have tangled three times with 14th-ranked Abilene Wylie and wrap up with a third game against Coronado -- so far without a blemish.
"Going undefeated in baseball is not very common, but we've worked hard for it and now we just need to finish it out," Jordan said.
--------------------------------------------------
LUBBOCK-COOPER 1, CORONADO 0
LCP                  100   000   0   --   1   5   0
Coronado        000   000   0   --   0   4   0
Jude Cook and Michael Smosna; Preston Schmid and Layden White. W -- Cook. L -- Schmid. 2B: Coronado -- White. Records: LCP 25-4, 14-0 District 4-5A; Coronado 22-8, 9-5.
Up next: Coronado at LCP, 7 p.m. Friday.
--------------------------------------------------