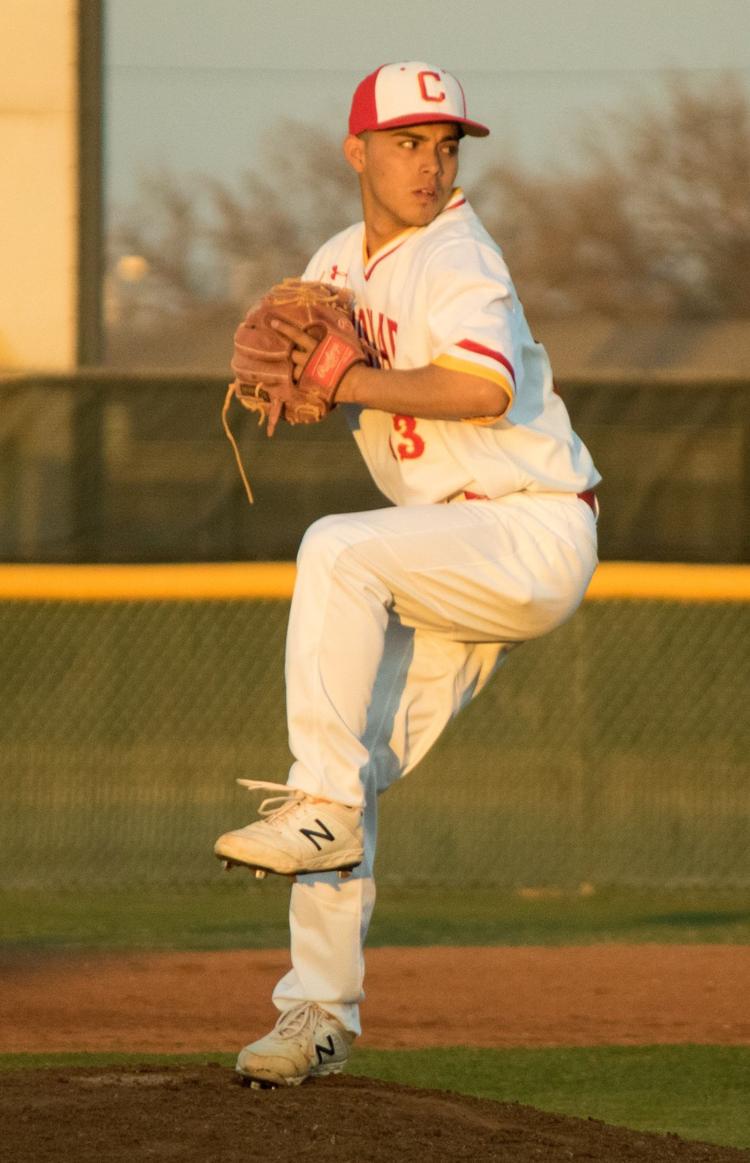 Not much separated the top four teams in District 3-5A this spring, and the all-district teams reflected as much. Amarillo, Coronado, Monterey and Lubbock-Cooper staged a five-week tug-of-war in league play, with the Sandies claiming the championship by a game over the Mustangs and Plainsmen withthe Pirates finishing two games out.
All four teams are well-represented on the 2019 all-district team, with Cooper senior Jarred Gibson claiming top individual honors as the Most Valuable Player, Coronado's Gary Franco tabbed the Pitcher of the Year and Mustang right fielder Charlie Robinson getting the nod as the Newcomer of the Year.
Amarillo's Randon Johnson was chosen the 3-5A Coach of the Year by his peers.
Besides the Hub City trio that claimed the top awards, six players from Lubbock garnered first-team spots: Lubbock High pitcher Maximus Hernandez, LCP catcher Benton Ford, Coronado first baseman Landry Watson and shortstop Zack Swindell and Monterey outfielders Bobby Roberts and Briley Alexander.
Nine more city players anchored the second team, including four from Monterey, whose season extended to the Class 5A regional finals.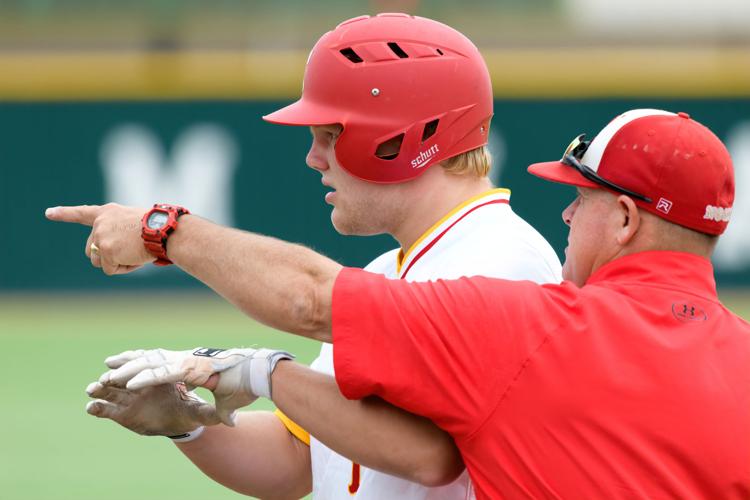 The four Plainsmen on the second team were pitcher John Long, first baseman Braden Benton, second baseman Matt Slowik and utility man Dado Alaniz, who split time between right field and shortstop.
Coronado and Cooper landed two players apiece on the second team – Pirate pitcher Aidan Pantoya and center fielder Hunter Cook and catcher Jaxson Edwards and third baseman Caden Hensley from the Mustangs. Lubbock High senior outfielder Matt Ortega rounded out the Lubbock contingent.
Besides Monterey's playoff runs, Amarillo High advanced to the fourth round and Coronado got to the regional quarterfinals before losing to the Plainsmen.
ALL-DISTRICT 3-5A
First team
Pitcher
Karson Kite, Sr. | Amarillo High
Maximus Hernandez, So. | Lubbock High
Eli Munoz, Sr. | Plainview
Elijah Vasquez, Jr. | Randall
Catcher
Benton Ford, Sr. | Lubbock-Cooper
First base
Landry Watson, Sr. | Coronado
Second base
Maycin Smothermon, Sr. | Amarillo High
Shortstop
Zack Swindell, Sr. | Coronado
Third base
Arcadio Frausto, Jr. | Amarillo High
Outfield
Bobby Roberts, Sr. | Monterey
Cooper Brice, Sr. | Randall
Briley Alexander, Sr. | Monterey
Jaiden Tinajero, Jr. | Caprock
DH
Corbin Langham, Sr. | Amarillo High
Utility
Brandon Rodriguez, Jr. | Palo Duro
Most Valuable Player – Jarred Gibson, Lubbock-Cooper
Pitcher of the Year – Gary Franco, Coronado
Newcomer of the Year – Charlie Robinson, Coronado
Coach of the Year – Randon Johnson, Amarillo High
Second team
Pitcher
John Long, Jr. | Monterey
Aidan Pantoya, Jr. | Lubbock-Cooper
Brett Williams, Sr. | Amarillo High
Catcher
Jaxson Edwards, Jr. | Coronado
First base
Braden Benton, Jr. | Monterey
Second base
Matt Slowik, Sr. | Monterey
Shortstop
Rhett Maynard, Sr. | Amarillo High
Third base
Caden Hensley, Sr. | Coronado
Outfield
Kade Adkins, Sr. | Amarillo High
Jake Maynard, Jr. | Amarillo High
Hunter Cook, Sr. | Lubbock-Cooper
Matt Ortega, Sr. | Lubbock High
Brodrick Jackson, Sr. | Plainview
DH
Dathan Escoto, Sr. | Randall
Utility
Dado Alaniz, Jr. | Monterey