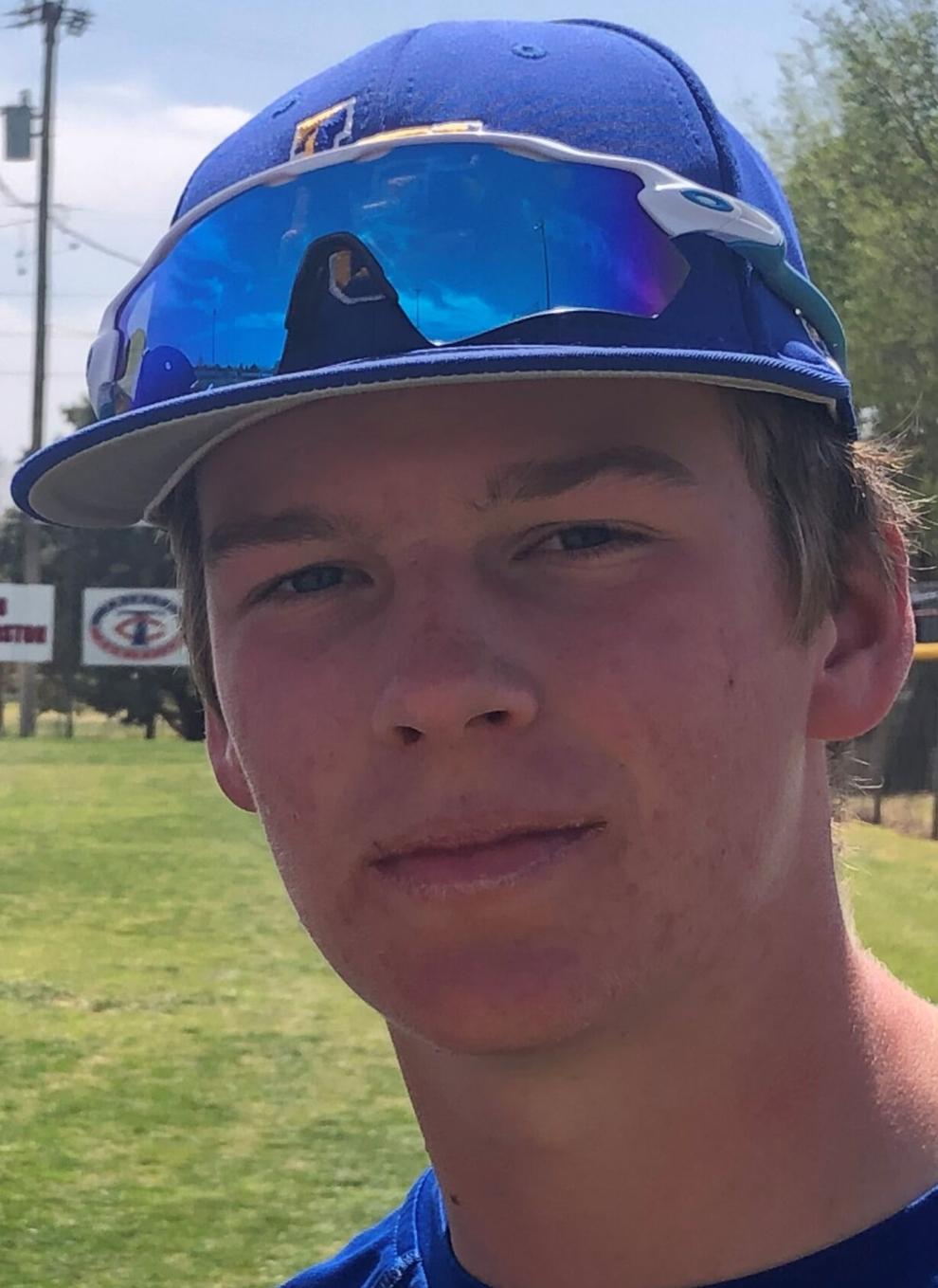 It didn't take long on Saturday to figure out that offense was going to be at a premium when Lubbock Christian and Trinity Christian collided.
Which meant both starting pitchers had to be at their best against their rival, a challenge that Cadon Everett and Riley Schroeder both met with flying colors.
With both teams staring up at Covenant Christian in the Division III-District 1 standings, the Lions and Eagles were both hungry for a win. It was Lubbock Christian that took a step up in the pecking order with a gritty 3-2 decision at Hodges Park.
Schroeder turned in the best performance of his sophomore season and that was the slightest edge Lubbock Christian (7-11, 3-2 district) needed against its city rival.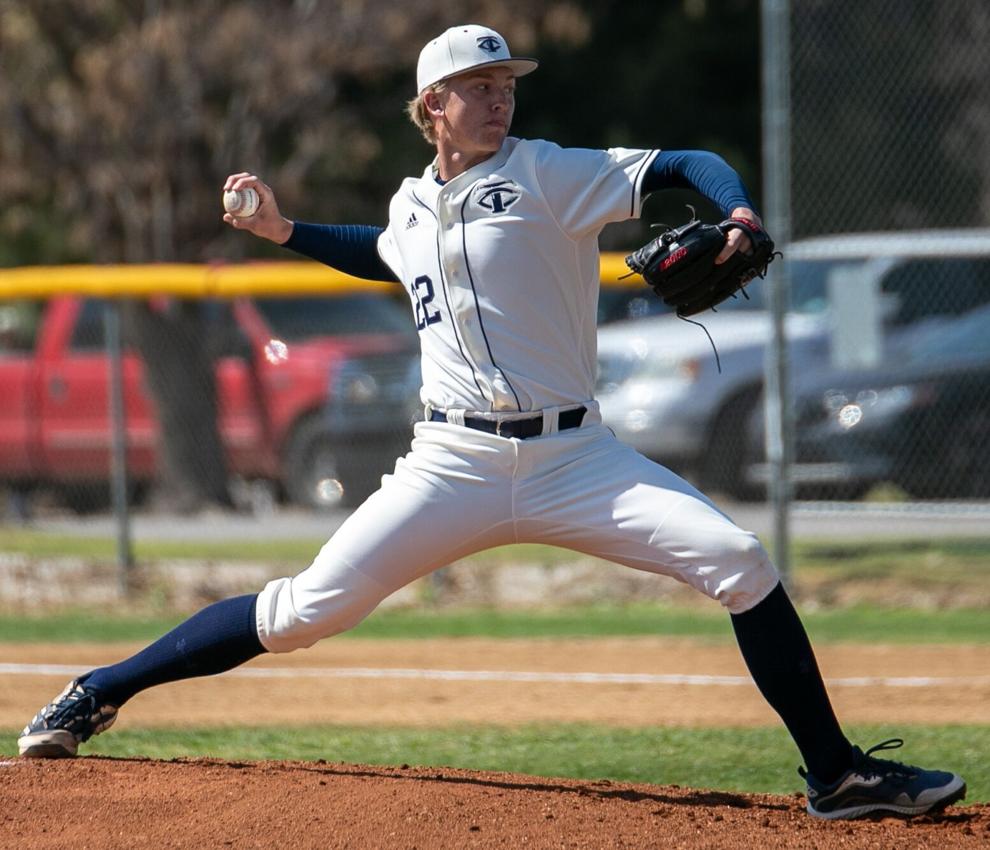 In a dazzling complete-game performance to outduel Everett, Schroeder limited the Lions (18-6-1, 2-3) to a pair of singles and weathered one final late uprising by retiring dangerous Trinity hitter Nathan Taylor on a ground ball to second base -- his 105th pitch of the day.
"He just competed and pitched as hard as he possibly could," LC coach Brandon Walker said. "He gave us everything he could, and his confidence was on another level."
The Lions manufactured a 1st-inning run with Roe Forrest's leadoff walk and stolen base, a wild pitch moving him to third base and Jarren Lewis' sacrifice fly bringing him home. But that inning was a harbinger for Schroeder's day – minor trouble followed by the resolve to not let things snowball.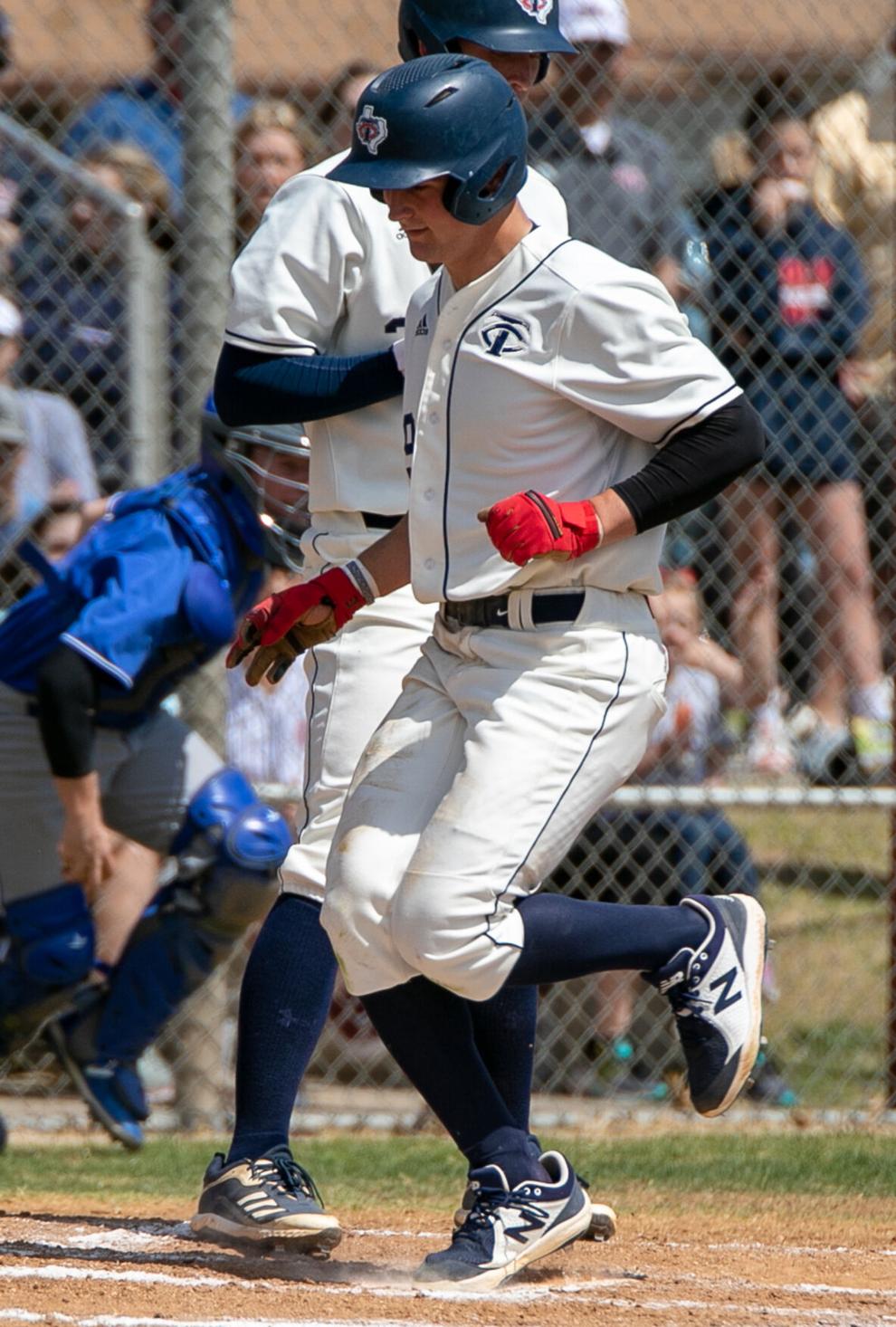 The only other Trinity run followed a similar script in the 3rd. Forrest walked with one out, moved up on Taylor's liner to right field for a single and came home on a bases-loaded wild pitch.
Much like the 1st inning, though, Schroeder minimized the damage when he struck out Everett and coaxed a fly ball to center field against Johnny Salazar. Both outs were recorded with two runners in scoring position.
"I had been working all week to throw this game, so I was hyped up for it," Schroeder said. "If they put the ball in play, I knew my guys were going to go all out to make plays behind me."
Between Trinity's two mini rallies, the Eagles pieced together a three-run 3rd that supplied all the scoring they needed.
Everett walked nine-hole hitter Jack Garcia then plunked Major Due on a 1-and-2 count. Karson Leatherwood laid down a perfect bunt to the right side that turned into a single when it rolled into no-man's land between Everett and first baseman Luis Otero.
With the bases loaded, LC's Josh Redding walked to force in the tying run. Kaylom Coats' hustle assured that a grounder to second base was an RBI fielder's choice instead of a double play with Due crossing the plate with the go-ahead tally. Everett's errant pickoff throw to first sent Leatherwood dashing home for a 3-1 Lubbock Christian advantage.
"Whatever we had to do, the kids found a way to get done," Walker said. "The kids were selfless and had each other other's backs."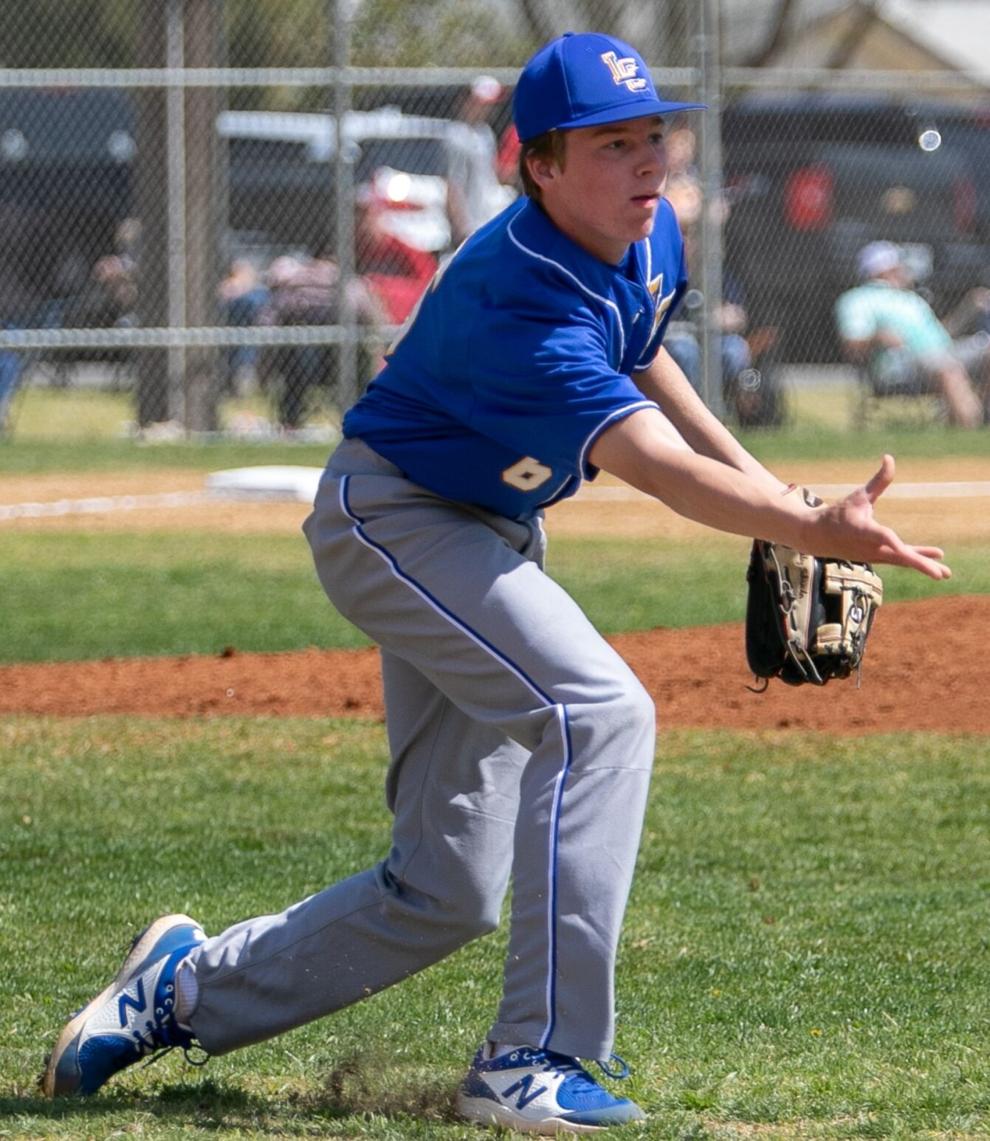 And the Eagles had Schroeder, which sure didn't hurt. The final two outs of the 3rd inning began a stretch when Schroeder mowed down 11 of 12 Trinity batters through the 6th inning. He struck out the side right after he was handed the lead and got a huge play from Garcia, who made a diving catch on a tailing line drive to left field to open the 6th.
Riley Kettner produced the Lions' second hit of the game to lead off the 7th and he moved to second base on Zach Smith's sacrifice bunt. Forrest worked Schroeder for a two-out walk before Taylor lashed the first offering he got to Leatherwood, who calmly scooped up the ball and threw to first base to end the game.
"He came out and had confidence with whatever he was throwing," said Coats, who was Schroeder's catcher for the two-hit gem.
"He knows what he can do. He hasn't been pitching that well all year, but he finally had his breakout game when we needed him to the most."
Everett matched Schroeder step-for-step after the wobbly 3rd.
The Eagles got their leadoff man on base in the 4th and 5th, but Everett didn't flinch and got the next three batters out. He finished his day with his only 1-2-3 frame before Taylor tossed a perfect 7th with a pair of strikeouts.
Between them, the two offenses managed only five hits, struck out 17 times and finished 0-for-17 with runners in scoring position. And that made every big play on defense and every well-executed pitch that much more impactful, and the Eagles made just a few more plays and pitches to claim the win.
"We haven't been fighting and finishing to the end," Coats said. "We did that (Saturday) and it's definitely a confidence-booster for the next few games we've got ahead of us."
Added Walker, "Everything is must-win in the district we play in. We trust our boys and we're going to get to work now and see if we can't finish as strong as possible."
The two teams get back together Monday at 6:30 p.m. at Lubbock Christian.
--------------------------------------
LUBBOCK CHRISTIAN 3, TRINITY CHRISTIAN 2
Lubbock Christian      003   000   0   --   3   3   1
Trinity Christian         101   000   0   --   2   2   1
Riley Schroeder and Kaylom Coats; Cadon Everett, Nathan Taylor (7) and Jarren Lewis. W -- Schroeder. L -- Everett. 2B: Lubbock Christian -- Jackson Smith. Records: Lubbock Christian 7-11, 3-2 Division III-Region 1; Trinity Christian 18-6-1 2-3. Up next: Trinity Christian at Lubbock Christian, 6:30 p.m. Monday.