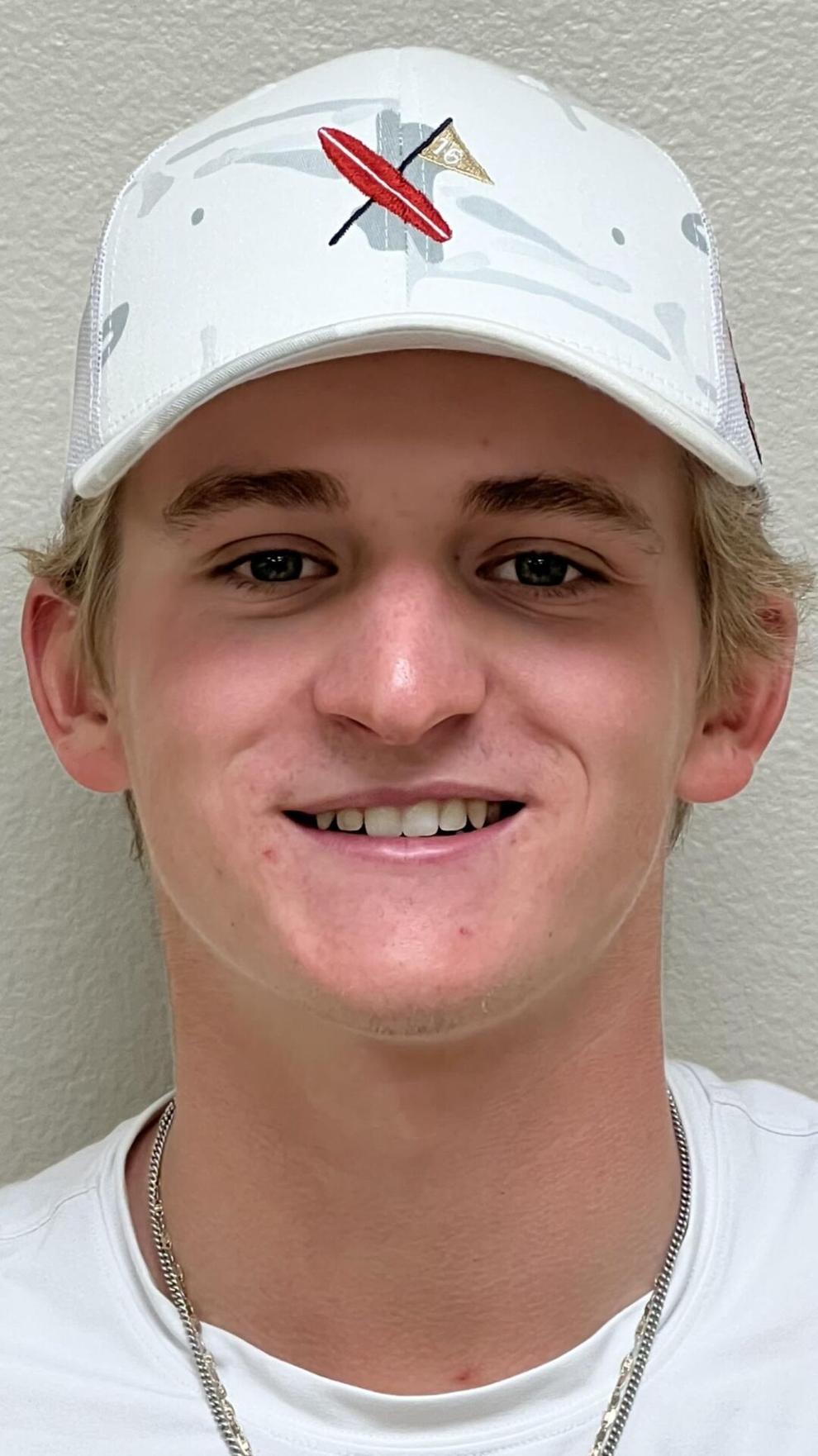 GEORGETOWN -- Lubbock-Cooper held steady on Day 2 of the Class 5A State Tournament to place 10th as a team with a two-day score of 631.
Coronado senior Preston DeFriend faded on the back nine after a strong first day, but still tied for 9th individually to wrap up a stellar high school career.
Four of the Pirates' six players improved their scores from the first day, led by Kyler Ezell and Corbin King, who each fired a 76 on Tuesday. Ezell carded LCP's best two-day score at 153 to tie for 21st, while King's 156 left him in a tie for 31st.
DeFriend was in second place after the first round with a 4-under (68) and notched birdies on his first two holes Tuesday. But back-to-back bogies on holes 6 & 7 derailed his momentum and he finished with a second-day 79 on his second state meet appearance.
--------------------------------------
CLASS 5A STATE TOURNAMENT
At White Wing Golf Club in Georgetown
Monday | 2nd round (final)
Team scores
1.    Lake Creek 303-292—595 (+19)
2.    Smithson Valley 302-200--601 (+25)
3.    Frisco Wakeland 303-302--605 (+29)
4.    Texas High 302-305--607 (+31)
5.    Argyle 297-313--610 (+34)
6.    Frisco Centennial 304-310—614 (+38)
7.    Burleson Centennial 318-299--617 (+41)
8.    Georgetown 311-312--623 (+47)
9.    Lake Belton 315-313--628 (+52)
10. Lubbock-Cooper 315-316--631 (+55)
11. McAllen Memorial 312-320--632 (+56)
12. Gregory-Portland 344-308--652(+76)
Individual scores (top 10 & LCP)
1.    Thomas Curry, Texas High 66-68--134 (-10)
2.    Luke Colton, Frisco Memorial 69-70--139 (-5)
3.    Jonathan Kim, Cedar Park 74-67--141 (-3)
4.    Tyler Sanford, Lake Creek 73-69--142 (-2)
5.    Ryan Griff, Smithson Valley 72-72-144 (E)
       Blake Keen, Burleson Centennial 72-72-144 (E)
7.    Brecken Franklin, Lake Creek 77-69—146 (+2)
       Phoenix Guerra, Boerne Champion 76-70—146 (+2)
9.    Preston DeFriend, Coronado 68-79--147 (+3)
       Trey Gates, Gregory-Portland 76-71—147 (+3)
       Sam Stribling, Georgetown 75-72—147 (+3)
Lubbock-Cooper
21. Kyler Ezell 77-76—153 (+9)
31. Corbin King 80-76--156 (+12)
56. Trevor Nelson 81-80--161 (+17)
56. Garrett Kitten 77-84—161 (+17)
66. Ace Ericsson 85-86—171 (+27)