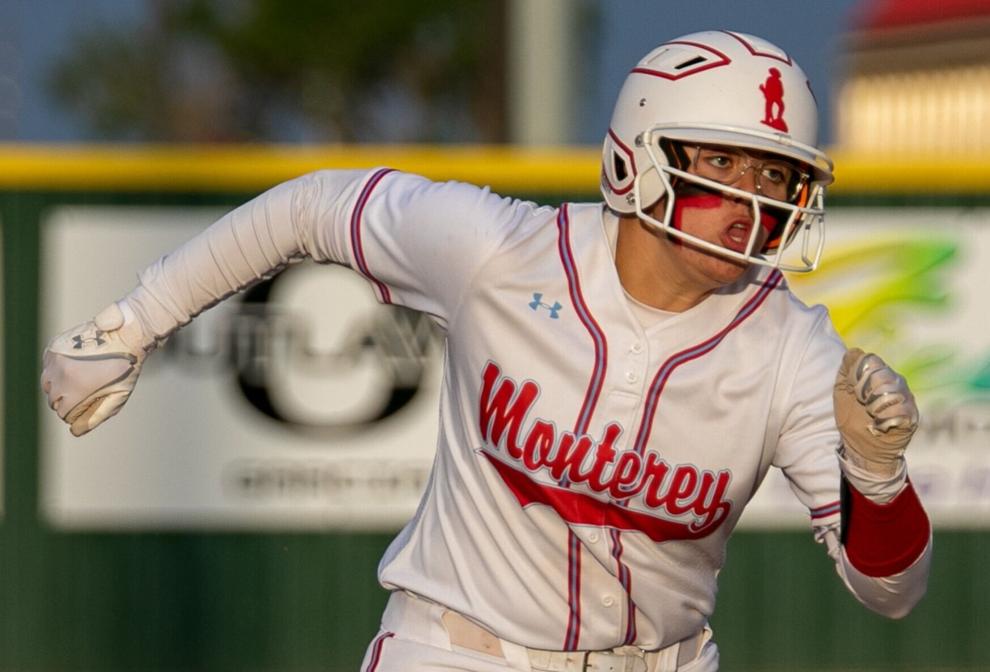 PLAYER OF THE YEAR
Tatianna Trotter, Monterey JR
On a team oozing with talent, Trotter carved an unquestionable role as the emotional touchstone and offensive firestarter from Day 1. She slashed .369/.488./.806 with 23 extra-base hits (11 doubles, 2 triples, 10 home runs) while staying patient enough to draw 24 walks. She also scored 31 runs and drove home 39.
PITCHER OF THE YEAR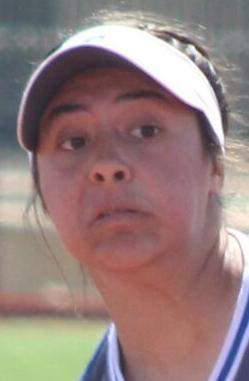 Erin Boles, Frenship JR
A major factor in the Tigers' continuing success, she pitched in 23 games and notched a 15-6 record with 96 strikeouts and a slender 1.88 ERA and 1.313 WHIP. When she wasn't dominating in the circle, she was hitting .487 with 5 doubles, 5 home runs and 30 RBIs.
NEWCOMER OF THE YEAR
Anays Perez, Monterey FR
The personable freshman claimed an immediate spot as an ace on the rise by rolling up a 19-6 mark in the circle with 149 strikeouts and a 2.76 ERA in 159.2 innings.
COACH OF THE YEAR
Brian Cronk, Monterey
Steered the bus for the best season in Lady Plainsmen history, which included a 28-7-2 record, the program's first-ever district championship and first postseason foray past the area round -- a memorable thrill ride that rolled all the way to the Class 5A regional semifinals.
FIRST TEAM
P/UTIL Riley Flores, Coronado JR
She gave the Lady Mustangs a chance to win every time she took the circle with an 18-5 record that featured 133 strikeouts over 124.2 innings of work. At the plate, she was a menace to her counterparts with a .543/.636/1.427 slash line and a whopping 63 runs scored.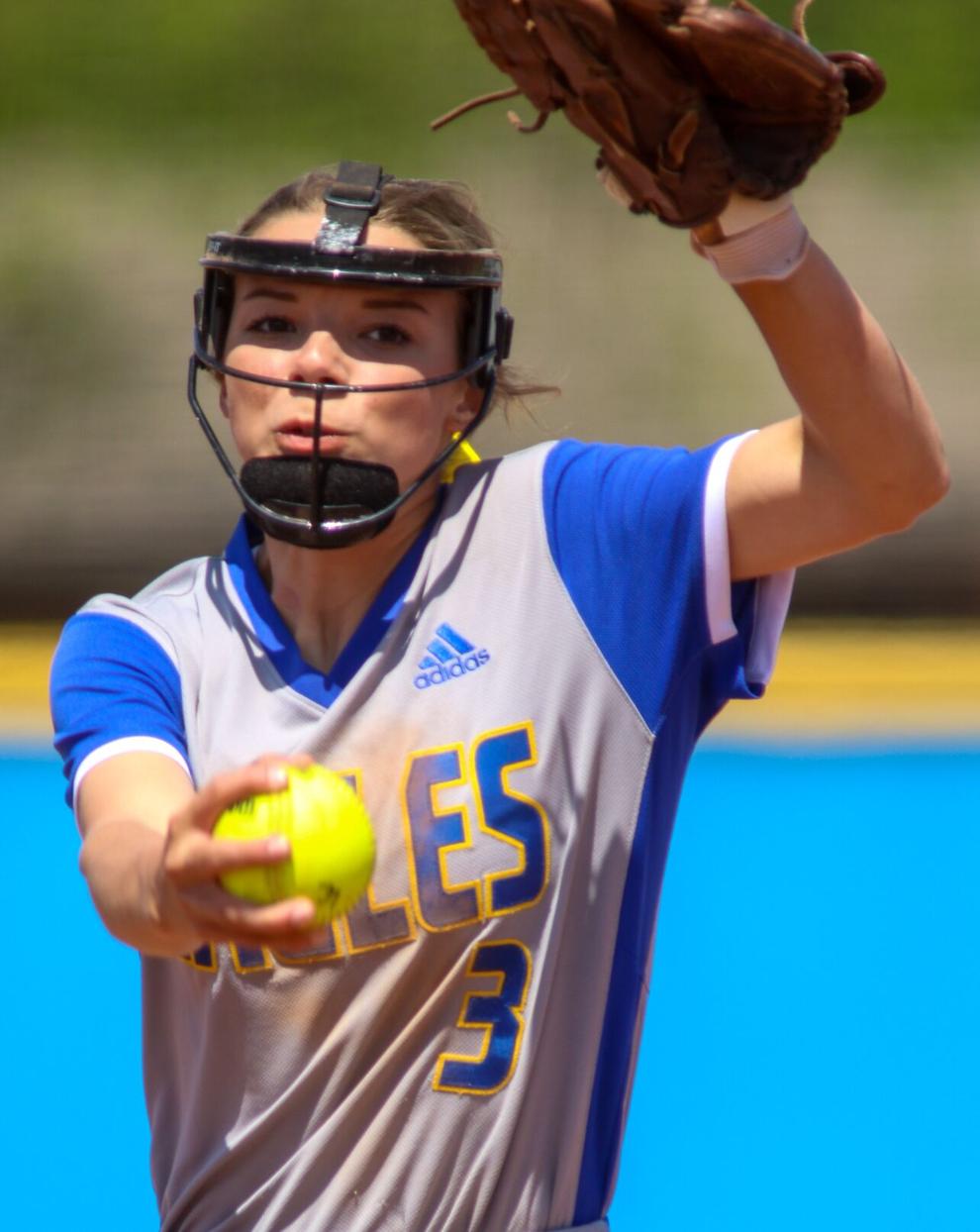 P/UTIL Ashlyn Lott, Lubbock Christian SR
Played a major dual role for the district champion and state semifinalist Lady Eagles with a 5-1 ledger in the circle while hitting at a dominant .571 clip with 24 runs scored and 15 stolen bases.
C Taylen Thurman, Coronado JR
She supplied the Lady Mustangs with an anchor behind the plate and was one of the most productive hitters in the city, batting .456 with a thunderous 1.265 slugging percentage, buoyed by 14 doubles and 4 home runs – all of which contributed to a team-best 39 RBIs.
1B Brooke Hooten, Lubbock Christian JR
Three-sport standout was a major thumper in the middle of the Lady Eagles' batting order with a .561/.581/.902 slash line, 23 RBIs and 25 runs scored.
IF Makayla Garcia, Frenship SO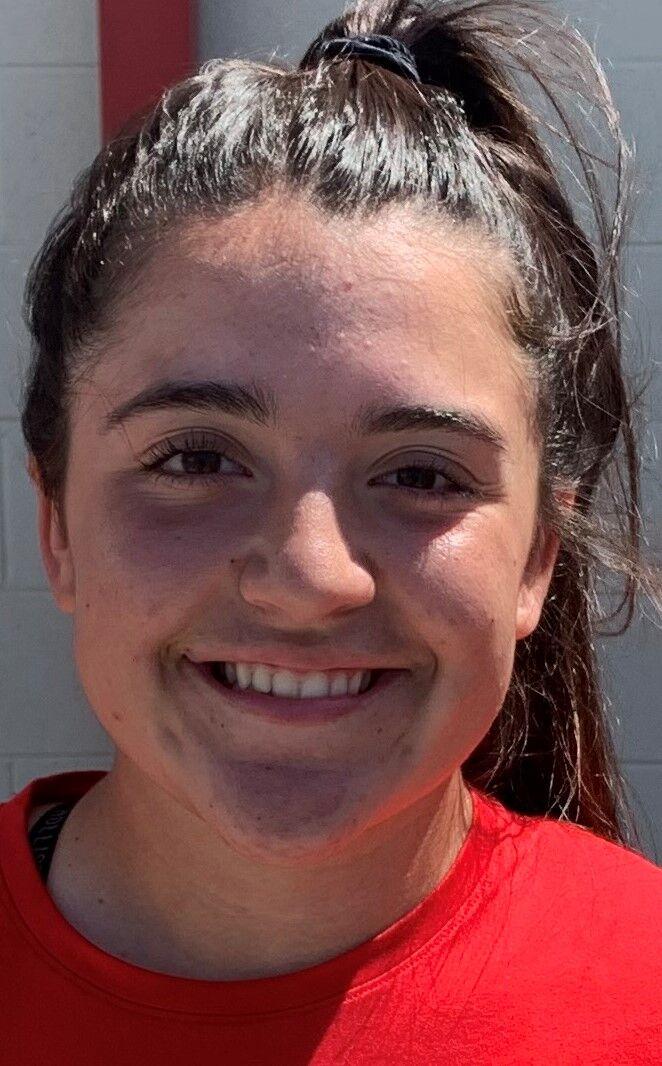 Blossomed as a primary sparkplug in the Tiger batting order by slashing .465/.481/.900 with 8 doubles, 2 triples and a pair of homers. She also led Frenship with 37 runs, 37 RBIs and 21 steals.
IF Makenna Sandoval JR
Emerged as a major cog in a versatile Lady Plainsmen offense with a .430/.539/.667 slash performance with 24 walks and also generated 39 runs scored and 29 RBIs.
IF Alexis Lusk, Monterey SO
Huge part to the Lady Plainsmen attack as a sophomore with 14 doubles, 6 triples, 9 home runs 37 RBIs and 36 runs to fortify a slash line of .420/.476/.893.
IF Kate Fortner, Trinity Christian JR
Swung her bat at a massive .638 clip in the Lions' abbreviated season, bolstered by 37 hits. She also scored 37 times and chased home 16 runs.
OF Sydnee Bowlin, Frenship JR
Led the Tigers with a .495 batting average, buoyed by 7 doubles and 4 triples. Drove home 20 runs and scored 34, with a strong presence on the base paths with 17 steals.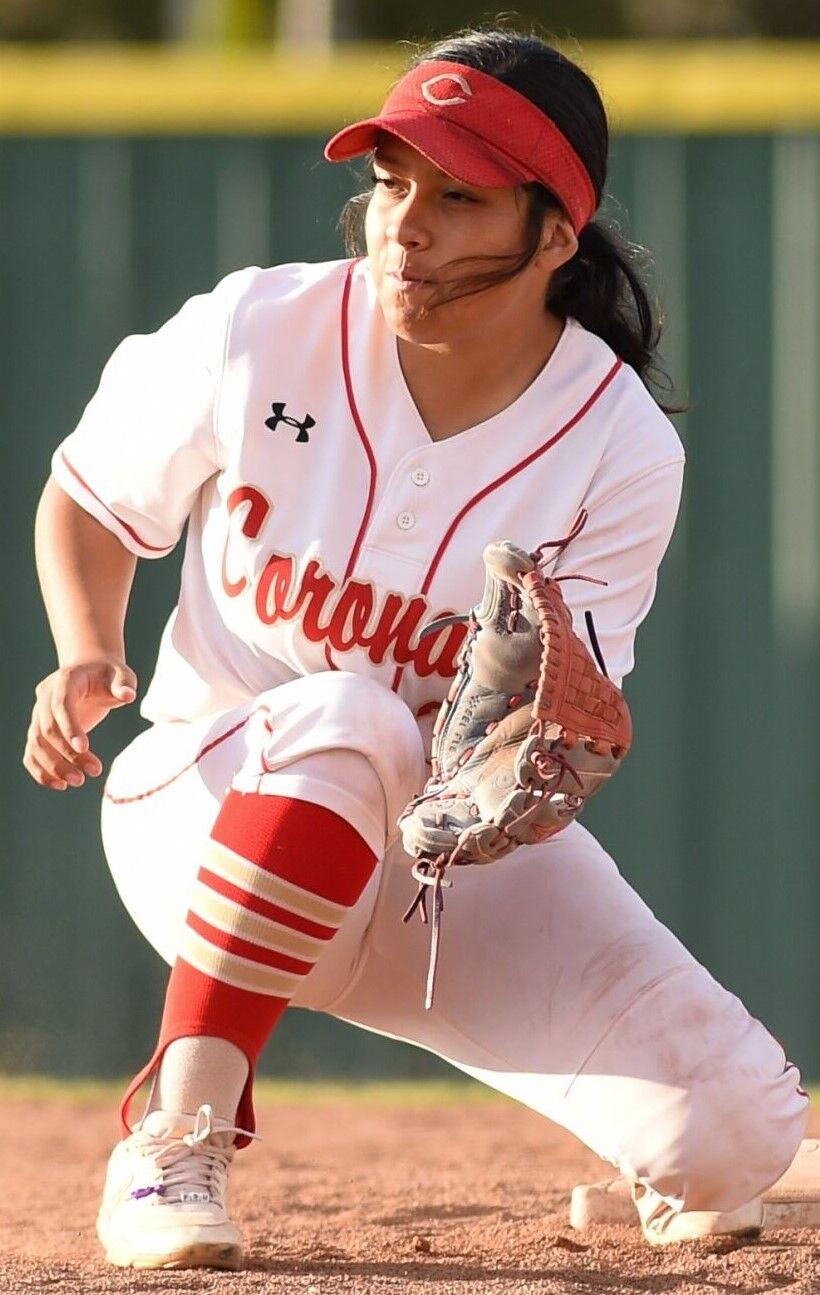 OF Malloree Smith, Lubbock-Cooper JR
Continued to be one of the steadiest hitters in the city with a .458/.512/.917 slash lone, 8 doubles, 2 triples, 7 home runs, 17 runs scored and 35 RBIs.
OF Jenea Compean, Coronado SR
Persistent producer in the middle of the Lady Mustangs' lineup, she finished her career with a big season by slashing .362/.398/.989 with 12 doubles, 4 homers, 27 runs and 34 RBIs.
DH Savannah Castilleja, Monterey JR
Was a major producer at times from the middle of the Lady Plainsmen lineup with 6 doubles, 2 triples and 5 home runs, which led to 22 runs scored and 25 RBIs.
SECOND TEAM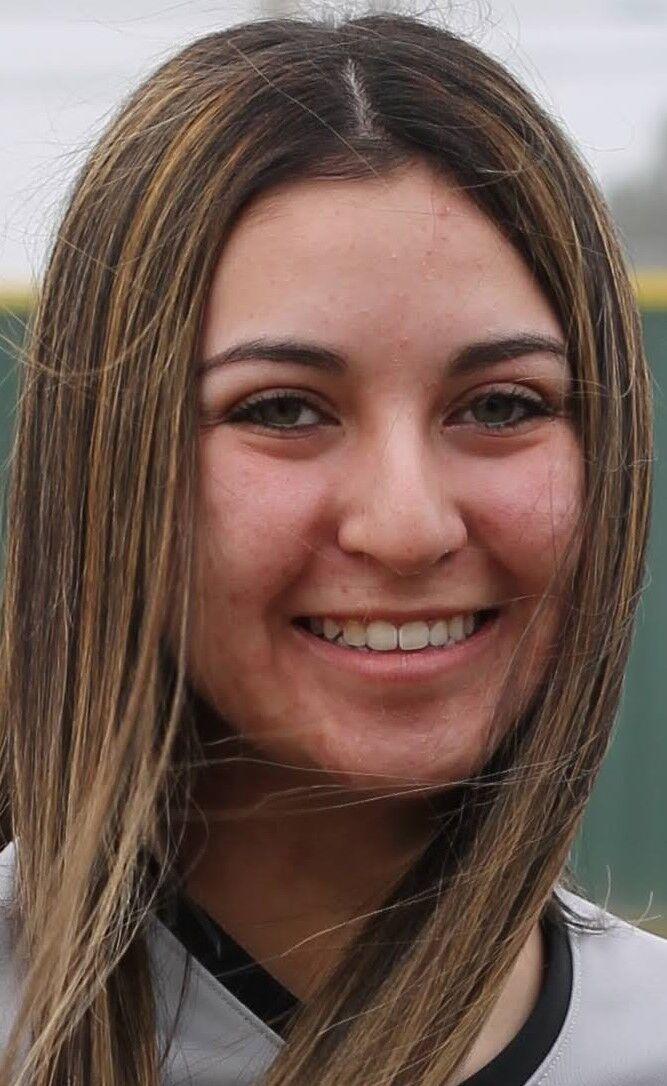 P/UTIL Mara Dendy, Lubbock Christian JR
Quiet but steady leader at the top of the batting order for the Lady Eagles with a 484/.630/.839 slash line, 24 runs and 13 RBIs. She was also stout in the circle with a 4-1 mark and 3.33 ERA.
P/UTIL K'lee Flores, Lubbock High SR
Gave the Lady Westerners a grinder in the circle with 130.2 innings of work that included 174 strikeouts to only 44 walks. In the batter's box, she swung at a .316 clip with 8 doubles, 5 home runs, 18 runs and 25 RBIs.
P/UTIL Jayce Gutierrez, Estacado JR
She was the primary pitcher for a young Lady Matador team and an offensive bright spot with a .354/.440/.462 slash line, 11 RBIs and 14 runs.
C McKenna Emert, Lubbock-Cooper SR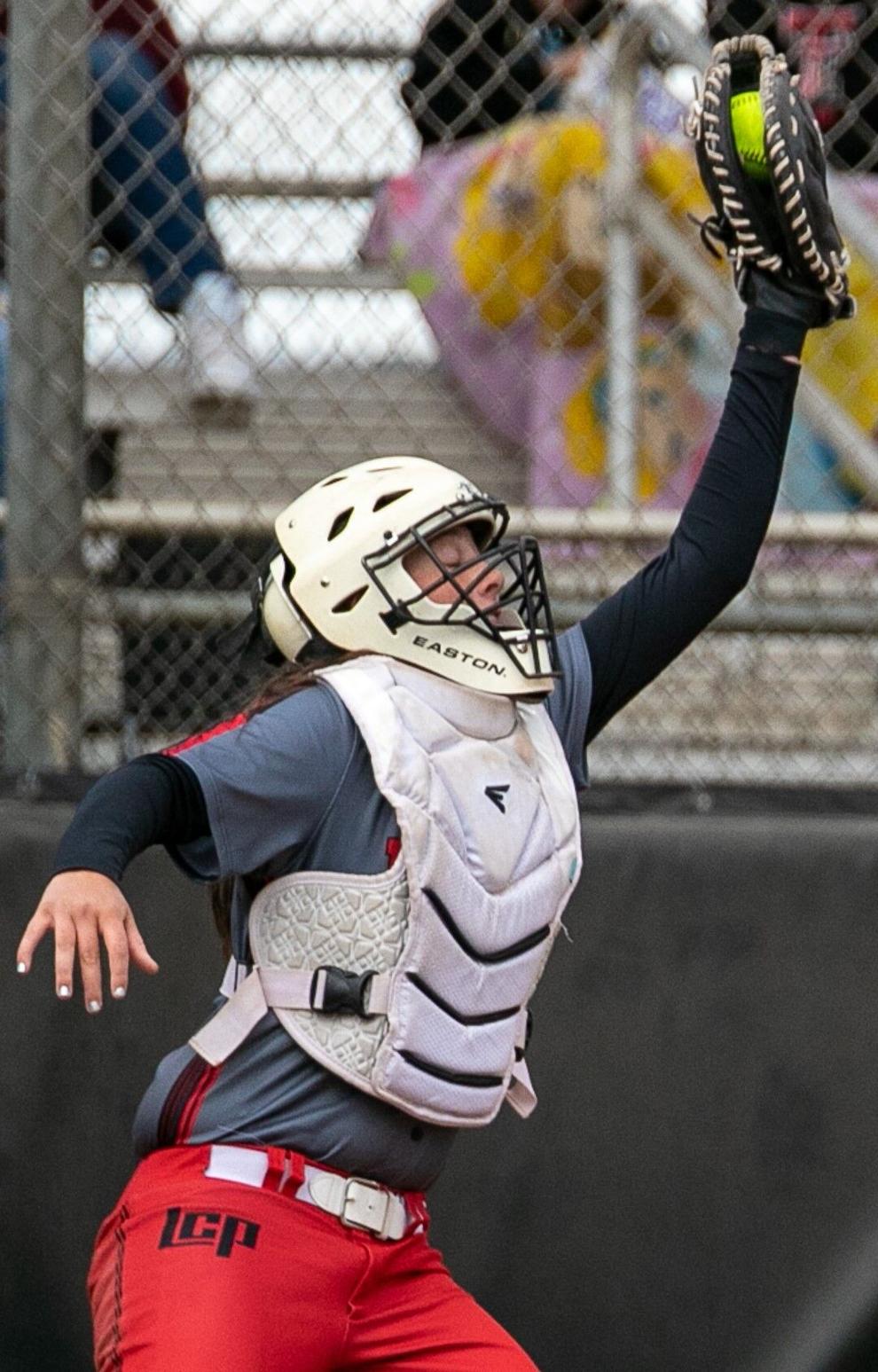 Steady presence for the Lady Pirates behind the plate while producing a .351/.393/.597 slash line with 8 doubles, 3 home runs and 20 runs scored.
C Hailey Montemayor, Monterey JR
Unsung contributor on a team of offensive standouts, she was supplied a .354/.470/.481 slash line with 8 doubles and 19 runs scored to buoy the bottom of the batting order and was also rock-solid behind the plate.
1B Destanie Salinas, Coronado SO
Dominant force in the batter's box with a .488/.540/1.249 slash performance featuring 10 doubles, 3 home runs and 35 runs scored.
IF Harley Garcia, Coronado JR
Added another layer of offense for the Lady Mustangs with 10 doubles, 4 homers, 39 runs scored and 30 RBIs while slashing .336/.380/.911.
IF Charli Anger, Lubbock-Cooper SO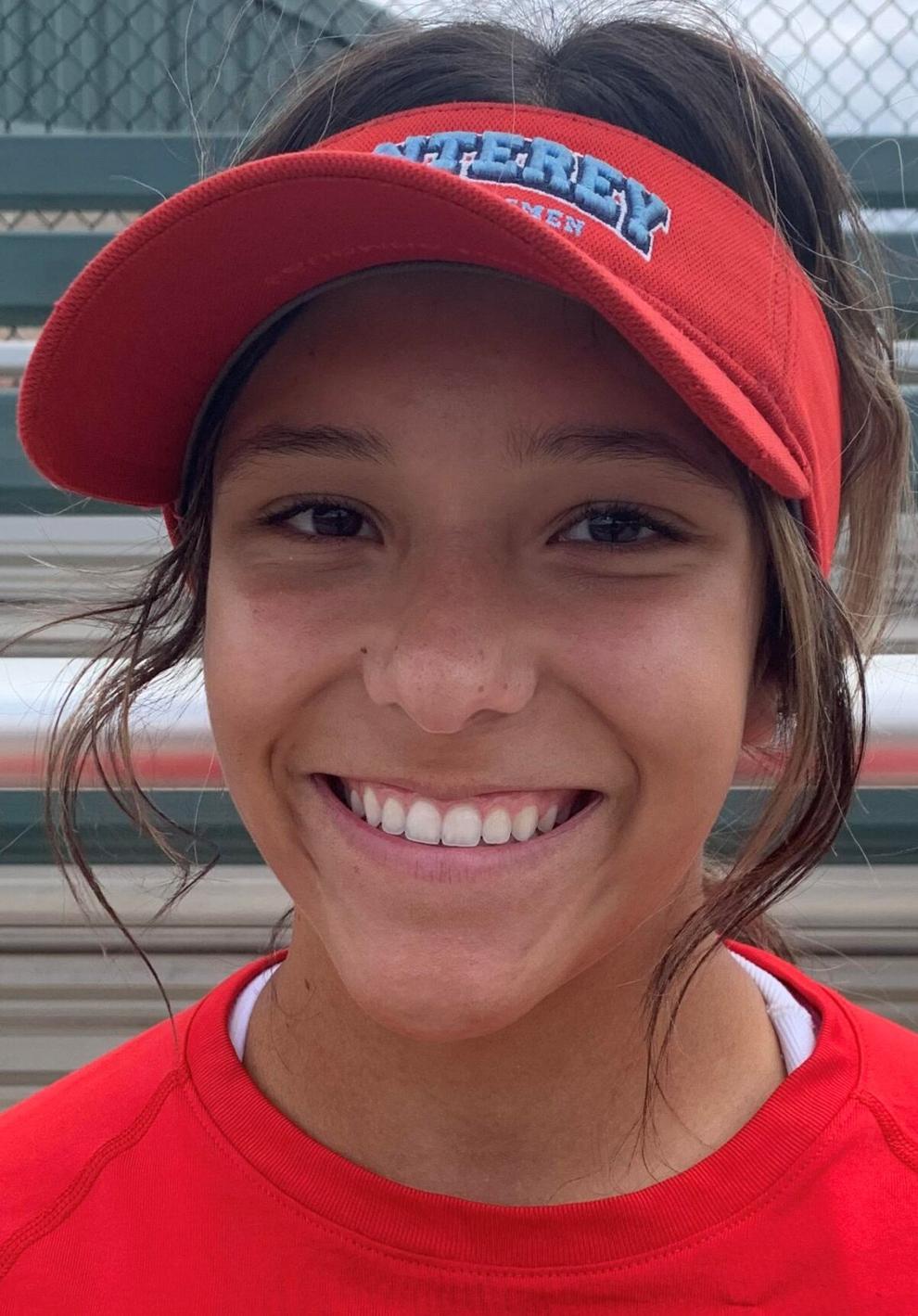 For an offense that gave the Pirates a chance to compete, she was a force with 74 hits sparking a .432/.512/.622 slash line with 14 doubles, 27 runs scored and 12 RBIs.
OF Clara Dendy, Lubbock Christian SR
Led the Lady Eagles' offense with a .513/.635/1.179 slash line with 10 stolen bases, 27 RBIs and 31 runs in a shortened season.
OF Jill Franco, Frenship SO
Gave the Tigers a power punch at times with 7 home runs as part of a .329/.395/.757 slash line and drove in 26 runs.
OF Rylee O'Brien, Monterey FR
Made an immediate splash at the varsity level by producing 10 doubles and 6 triples among her 35 hits. She drove in 18 runs and scored 25 times.
HONORABLE MENTION
Estacado -- Leila Hernandez SO
Frenship -- Maya Mongelli SR; Maddie Stewart JR; AB Prestridge JR
Lubbock-Cooper -- Zariah Villareal SR
Lubbock Christian -- Mae McKown JR; Katy Bullard SR
Lubbock High -- Angel Boyd FR
Monterey -- Hollyn Joachim JR; Ansley Aguilar JR
Trinity Christian -- Alabama Lecker SO; Ava Peters SR; Maggi Underwood SO; Courtney Pirkl SR