Every two years when UIL unveils it biennial realignment, there are usually small tweaks that that create a ripple effect, and 2022 is no different for Lubbock's six public schools.
Three city schools have changed levels in football, there will a new district opponent for the Class 5A schools, one fewer league opponent for Frenship and a different landscape in football for Estacado.
The Matadors and Lubbock-Cooper both climbed up a level, while Lubbock High adjusted down and moved away from city football brethren Coronado and Monterey for at least the next two years.
All the changes are in effect from the fall of 2022 through the spring of 2024, and by the next realignment, it's conceivable that new high schools in the Frenship and LCP districts will be open and ready for athletic competition – at least in sports other than football.
For now, though, things have changed a bit.
CLASS 6A: Frenship district loses Abilene High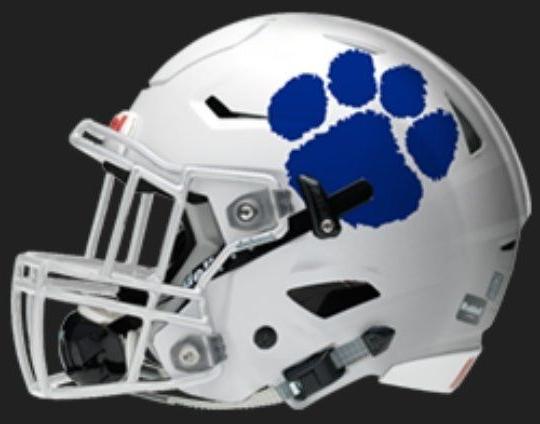 The only major change in District 2-6A is that Abilene High dropped to Class 5A in all sports, leaving Frenship's league with six teams instead of seven.
Because that was anticipated, the Tigers athletic administrators had been working on the football slate and it came into clearer focus on Thursday.
Frenship will play city foes Lubbock-Cooper, Coronado and Monterey, add Abilene High as a non-district foe and the fifth game – which was a bit of a challenge – will be filled by Rio Rancho Cleveland, the reigning Class 6A state champion from New Mexico.
There are no changes in non-football sports for Frenship – just fewer district games, which could create more opportunities to rekindle some city rivalries in basketball and other sports.
CLASS 5A: Cooper steps up, Lubbock High moves down & the addition of Abilene High toughens the football slate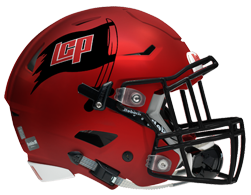 The two expected shoes that dropped were Lubbock-Cooper rising to Division I and Lubbock High dipping to Division II. It's likely the Pirates won't stay in Division I once the new school opens. It will be interesting to monitor if Lubbock High stays on the fence between the two levels or remains Division II.
For LCP, this realignment was the latest sign of growth as the school district continues to swell. The Pirates dominated District 2-5A Division II, going 20-0 in four seasons in that league. Beyond that, LCP has created a postseason tradition the last four years with two appearances in the state semifinals and two in the state quarterfinals as a 5A Division II program.
Lubbock High's new neighborhood in football includes Plainview, Wichita Falls Rider, Abilene Cooper, Abilene Wylie and Palo Duro, which also dropped from Division I.
While that isn't a breezy path by any means – like LCP, Rider has been to the state semifinals twice and the state quarterfinals twice the last four seasons and the two Abilene schools boast strong postseason traditions – the change puts the Westerners in a pool with similarly-sized competition. Lubbock High has had solid performances the last seasons against Plainview and Palo Duro, so there is a glimmer of hope.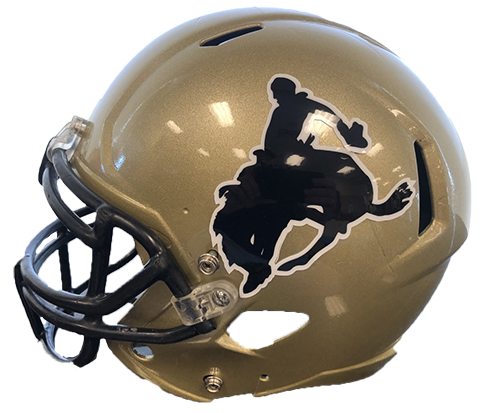 The transition for Abilene High from 6A to 5A was a mystery leading into the realignment announcement with questions about whether the UIL would send the school down I-20 to a Fort Worth-based district or up U.S. 84 toward Lubbock.
It turned out to be Option #2, with the Eagles joining Coronado, Monterey, LCP, Amarillo High, Caprock and Tascosa in a powerful football district. The downside will be the three games each fall pitting the Eagles against an Amarillo foe.
In non-football sports, the 5A district will feature the four Hub City 5A schools along with Abilene High, Abilene Cooper and Abilene Wylie part of the mix.
CLASS 4A: Matadors step up, head different direction for football district
It wasn't a surprise that Estacado moved up. In fact, former coach Joe Cluley said there was even discussion of petitioning to move to the 5A Division II level, but it didn't make sense in other sports.
By shifting up a level, Estacado moves away from the football district that stretched from Seminole to Perryton . Now, the Matadors are grouped with former longtime district foes Andrews and Big Spring, with San Angelo Lake View and Brownwood rounding things out. The inclusion of Brownwood is a little unexpected but sets up at least two regular-season showdowns of programs with rich football history.
In non-football sports, Estacado remains grouped with the same crew it has been in recent years: Levelland, Big Spring, Snyder, Sweetwater and San Angelo Lake View.
------------------------------------------
CLASS 6A -- District 2-6A
Frenship
Midland High
Midland Legacy
Odessa High
Odessa Permian
San Angelo Central
(NOTE: District is the same in all sports).
CLASS 5A DIVISION I -- District 2-5A
Coronado
Lubbock-Cooper
Monterey
Amarillo High
Caprock
Tascosa
Abilene High
CLASS 5A DIVISION II -- District 2-5A
Lubbock High
Abilene Cooper
Palo Duro
Wichita Falls Rider
Plainview
Abilene Wylie
CLASS 4A DIVISION I -- District 2-4A
Estacado
Andrews
Big Spring
Brownwood
San Angelo Lake View
Non-football
CLASS 5A -- District 4-5A
Coronado
Lubbock-Cooper
Lubbock High
Monterey
Abilene High
Abilene Cooper
Abilene Wylie
CLASS 4A -- District 5-4A
Estacado
Big Spring
Levelland
San Angelo Lake View
Snyder
Sweetwater