Player of the Year
Ethan Duncan, Trinity Christian SR
Despite facing every trinket defense imaginable, Duncan finished his prep career as the highest-scoring player in the city with 27 points a game and regularly hung up 30-plus for the high-scoring Lions. Connected on 44% from 3-point territory, but also shared the ball exceptionally well with 7 assists a game, along with 4 rebounds and 2½ steals every night out.
Newcomer of the Year
Jack Robinson, All Saints FR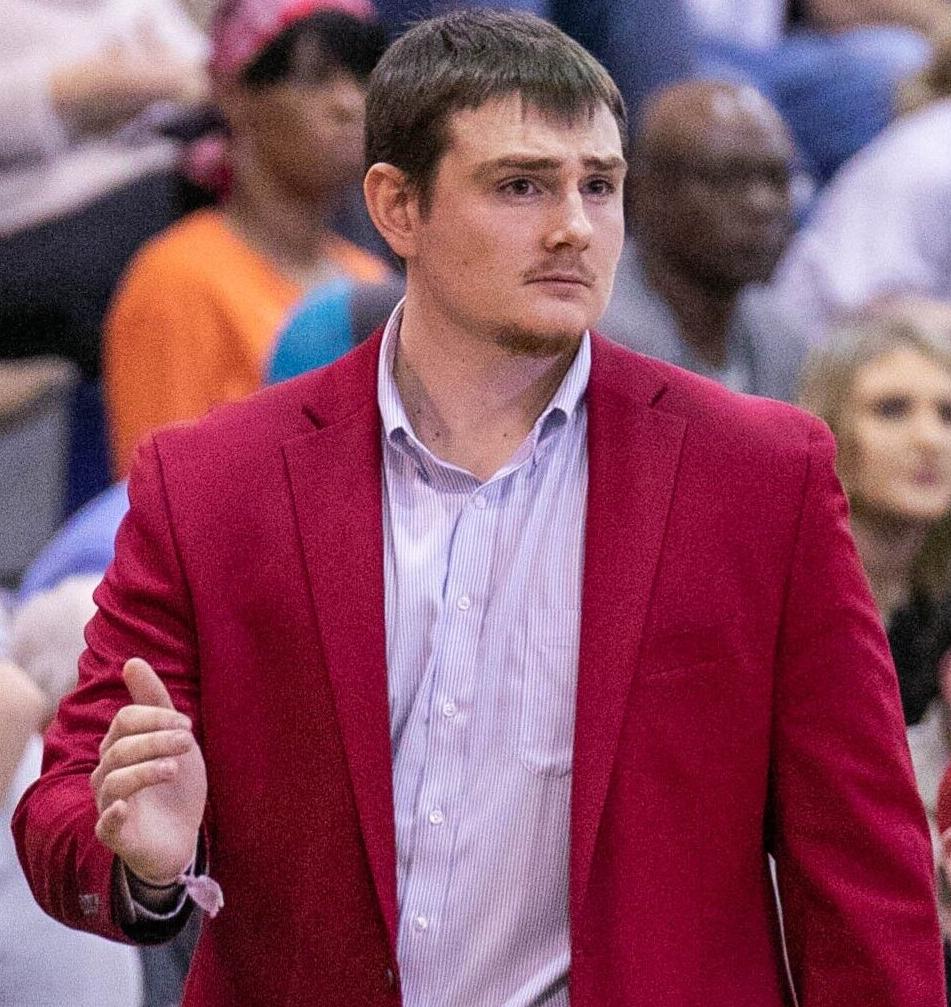 Robinson stepped onto the varsity level for the first time after recovering from a collarbone injury suffered in football and was an immediate sparkplug for the Patriots. He averaged 10.5 points, 4.6 rebounds, 3.5 assists and 3 steals a game and shot 33.8% from outside the 3-point arc and was often an emotional sparkplug on a team chock full of seniors.
Coach of the Year
Spencer Sutton, Trinity Christian
Sutton stepped into a solid situation and elevated it even more in his first season as a head coach. Sutton and his staff blended a cast of returnees with two key transfers on the way to a memorable state runnerup season, which was accentuated by a 9-1 mark in Division III-District 1 – which sent three teams to the state semifinal round.
FIRST TEAM
Tate Truby, Trinity Christian JR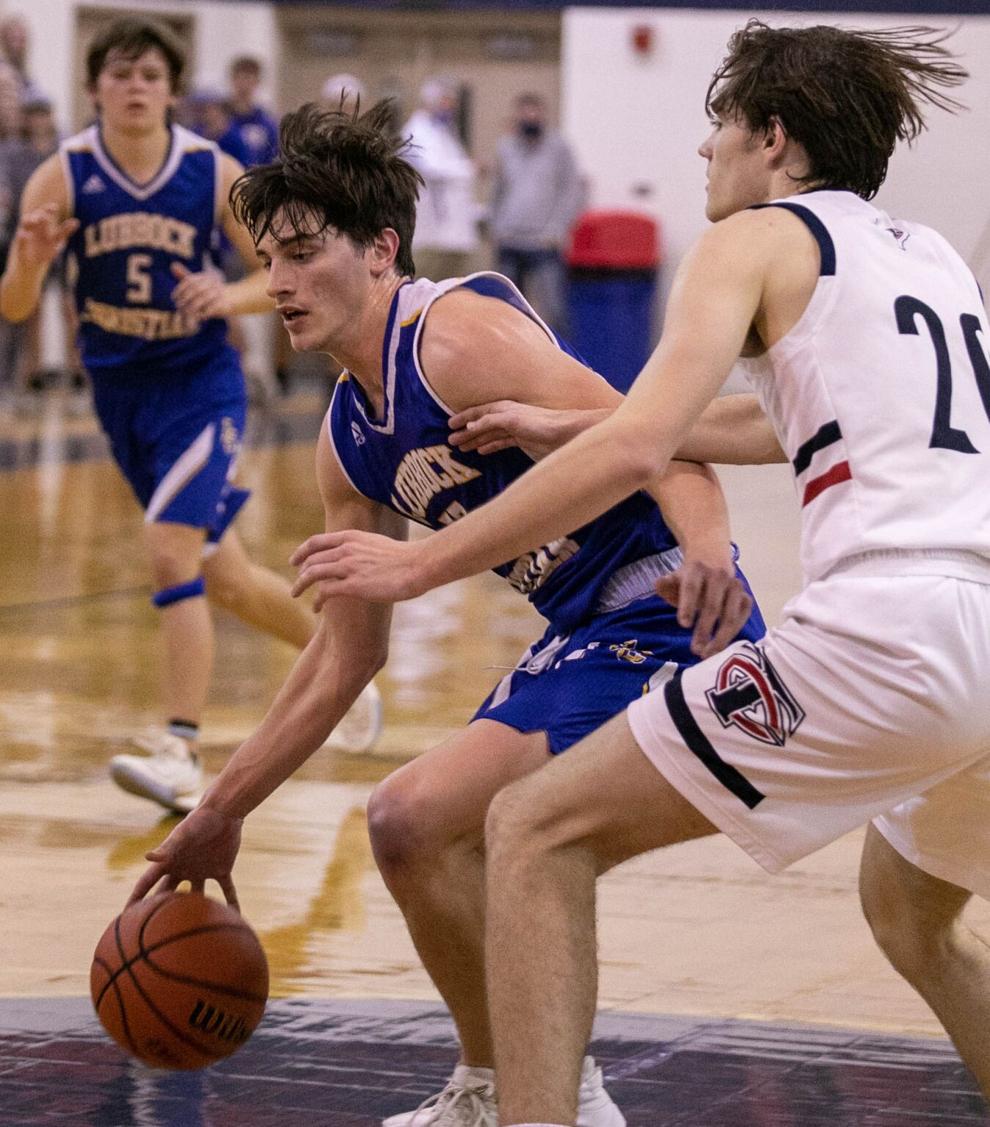 Truby proved to be a perfect addition to the Trinity lineup as Duncan's sharpshooting wingman and was a prolific scorer in his own right with 21 points a game, anchored by 43% shooting from deep. He also chimed in with 5 assists, 4 rebounds and 2 steals a game in his first season with the Lions.
Alex Lack, Lubbock Christian SR
Lack blossomed as the go-to scorer for the Eagles but didn't let his all-around game suffer on a team that advanced to the regional round before losing to rival Trinity Christian. He led Lubbock Christian with 17 points and 9 rebounds a game and added 4 assists and 4 steals a contest.
Luke Sell, Kingdom Prep JR
Sell emerged as one of the best and most diverse players in the Hub City and was as irreplaceable as anybody for any team. He churned out 22.3 points a game, shooting 63% overall, 48% from 3-point range and 81% from the foul stripe, and also snared a city-best 13.2 rebounds each night out. Also provided a menacing presence in the paint with 2 blocks a game.
Tucker Smotherman, Trinity Christian SR
Faced with the prospect of not playing his final season when New Mexico shut down prep sports, the Artesia native headed to Lubbock and once Smotherman found a home at Trinity, he settled in quickly. He was a versatile inside-outside threat and finished the season producing 12 points, 7 rebounds, 3 assists and 3 blocked shots a game.
Marcus Ramon-Edwards, Trinity Christian SO
Blossomed into a major contributor on both ends of the floor once he worked into basketball shape after playing a prominent role for the Lions' football team. Ramon-Edwards supplied 9 points and 8 rebounds a game and was Trinity's most athletic presence on the interior defense.
SECOND TEAM
Cade Landrum, Lubbock Christian SR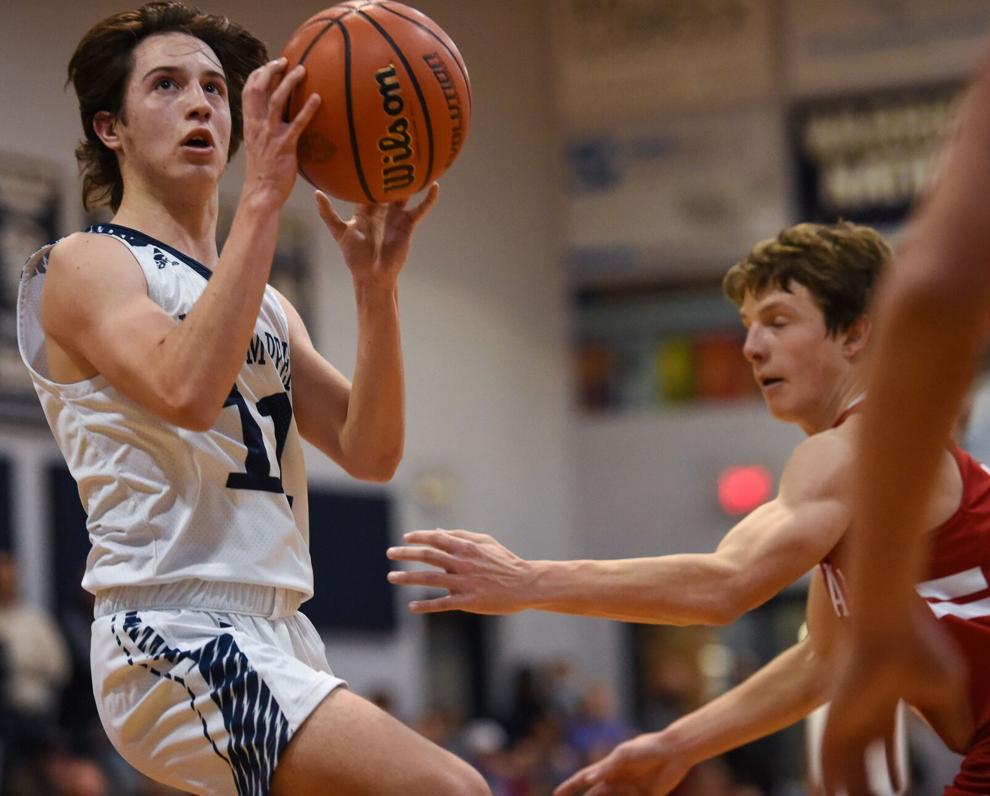 Landrum was a primary outside scoring threat for the Eagles and produced 14 points a game, but was also a major cog in the backcourt on both ends of the floor, averaging 4 assists, 4 steals and 5 deflections a contest.
James Hawthorne, Kingdom Prep SR
Hawthorne was a key playmaker during the Warriors' charge to the Class 2A state championship game by averaging 13.8 points a game, along with a team-high 5.1 assists and 2.3 steals while shooting 40% from 3-point territory.
Parker Sutton, Trinity Christian JR
The younger Sutton was a blue-collar presence who wasn't fazed about not being a go-to scoring threat and found ways to contribute in other ways – especially on the glass, where he snared a whopping 13 rebounds a game, and as a lockdown defender in the paint. He scored 8 points a game and also came up with 2 steals a contest.
Levi Murphy, Kingdom Prep SR
A versatile and vital cog for the Warriors, Murphy accounted for 12.6 points, 6.1 rebounds, 2 assists and 2.1 blocks a game and was KPA's most consistent threat from outside the arc at 42%.
Luke Maples, All Saints SR
Headlined the Patriots' senior contingent by leading the team with 10.6 points while corralling 6.5 rebounds a game and recording 26 assists and 13 steals.
THIRD TEAM
Landon Delgado, Southcrest Christian JR
The Warriors were a tough out much of the season and Delgado was a big reason why, averaging a team-best 11.5 points and 3.8 rebounds a game with 25 assists and 25 steals. He shot 50% from the floor (58 of 116) and was reliable from the foul stripe as well (40 of 60).
Johnathon Gonzales, Christ the King SR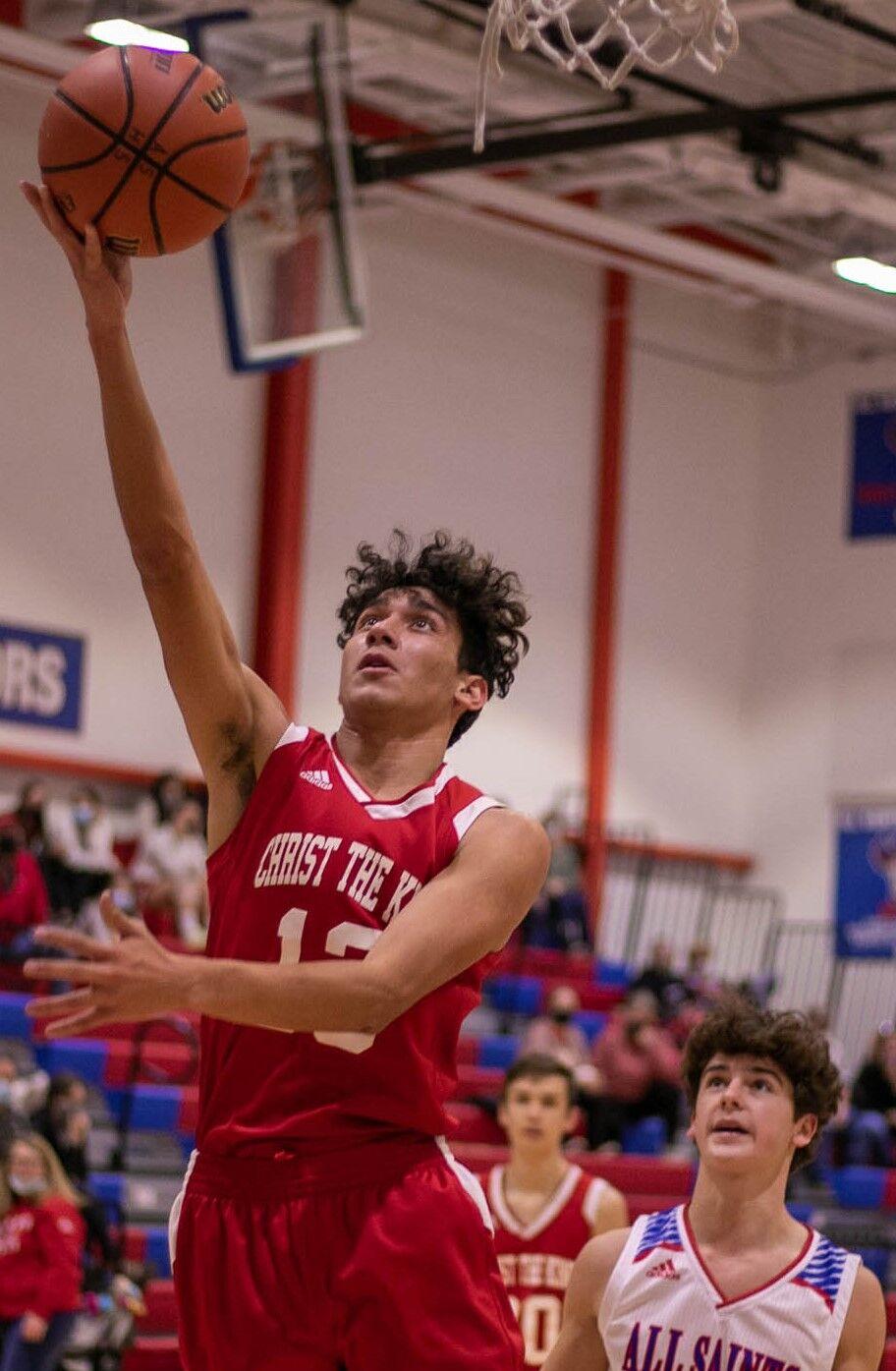 Gonzales was a tough-nosed leader for the Golden Lions in his final go-round, leading his crew with 12.6 points, and 8.1 rebounds a game, along wih 2.3 steals a contest.
Riley Schroeder, Lubbock Christian SO
On a senior-laden team, Schroeder carved a spot as a valuable ingredient to LC's success by averaging 10 points, 6 rebounds, 3 assists and 2 steals a game to set the stage as the Eagles' leader the next two seasons.
Zack Rogers, Lubbock Christian SR
Rogers was a deadly shooter from the perimeter, hitting 66-of-148 (44.6%), which allowed him to generate 10 points a game. Defensively, he was versatile enough to guard players inside or out and drew a team-high 34 charges.
Britton Stoffregen, All Saints SR
During a season perforated by injuries and COVID-19 stoppages, Stoffregen grinded through his final season to average 7.3 points and lead All Saints with 29 3-pointers while connecting at a 38.2%.