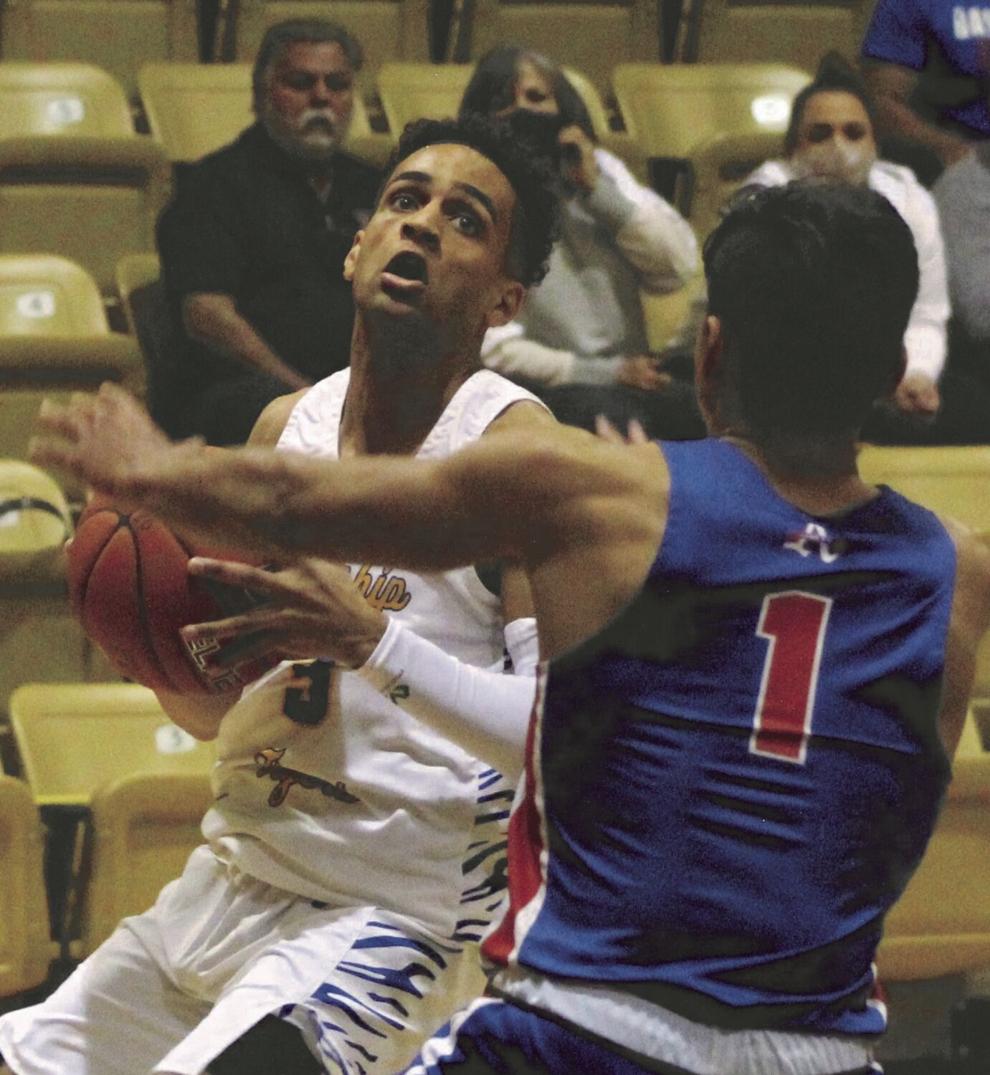 Player of the Year
Devin Hartfield, Frenship SR
Hartfield elevated his game to new heights as a senior to lead the Tigers to their first district championship at the 6A level. He led Frenship with 17.4 points and 3 assists per game and was also a demon on defense with 3 steals a contest as the leader of a tenacious full-court press.
Newcomer of the Year
Zyrin Brantley, Monterey SO
On a team full of seniors and juniors, Brantley emerged as a reliable source of offense and defense and set himself up to step in as the floor leader next season. He averaged 5.2 points, 1.5 rebounds and 1 assist per game and was fearlessly relentless on defense.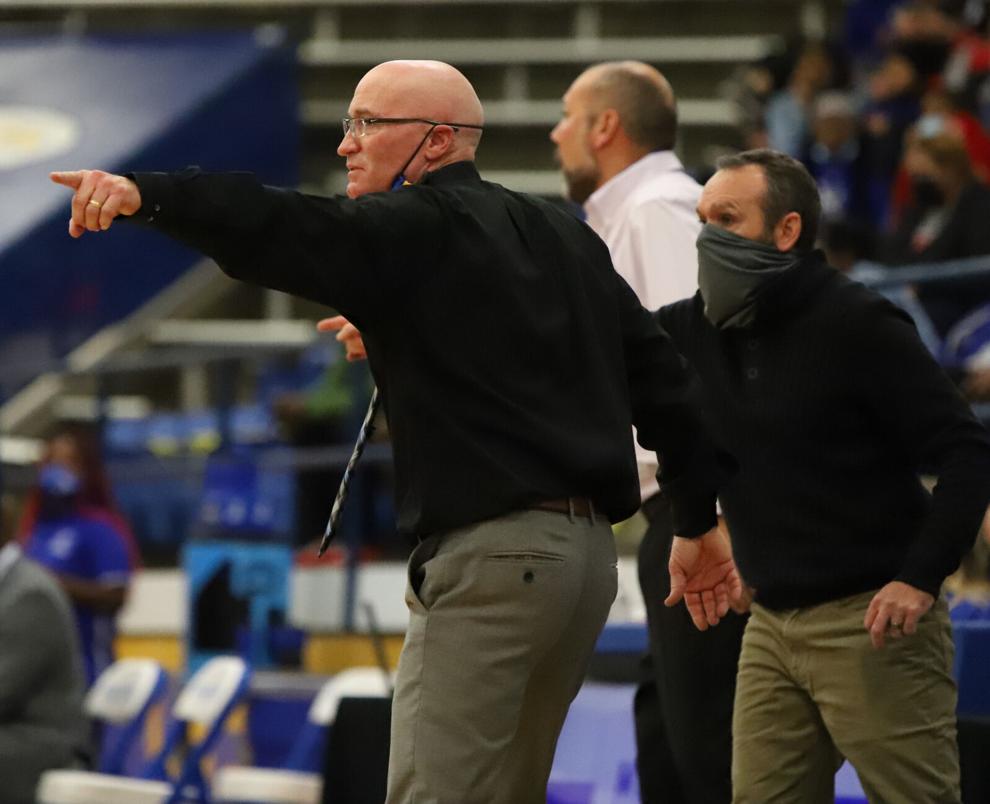 Coach of the Year
Paul Page, Frenship
Blended a crew of veterans and talented newcomers to put arguably the best Frenship team on the court in his seven seasons. The result was a major breakthrough with the program's first District 2-6A championship, buoyed by a pair of victories against Odessa Permian. With a strong core group back, the Tigers are poised for more big things next season.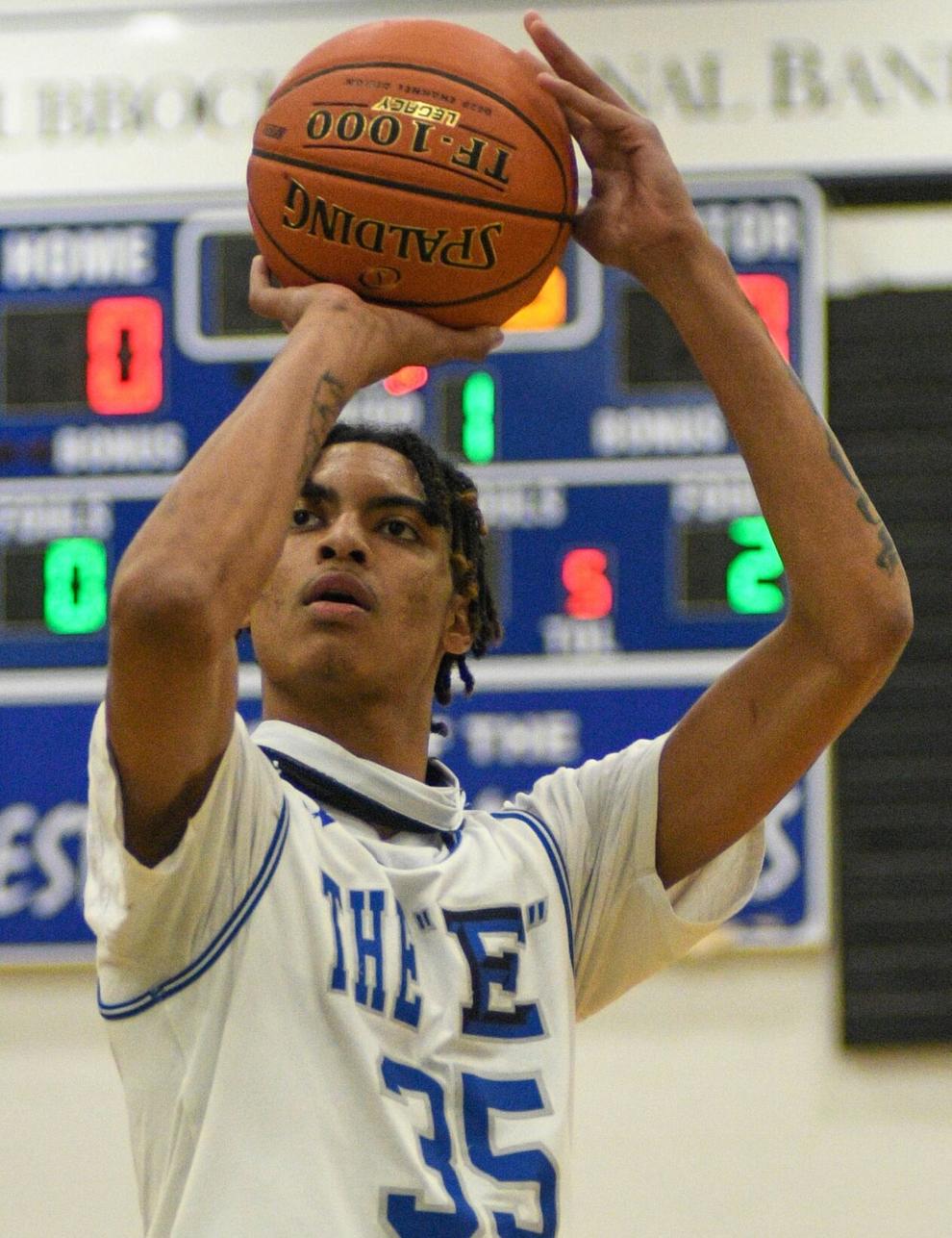 FIRST TEAM
Kiante Williams, Estacado JR
The city's most talented player blossomed as a junior and led the Matadors back to the top of the District 3-4A heap by generating a team-high 17.9 points a game to go with 6.9 rebounds a contest. His commitment on defense was a huge improvement and his numbers reflected that: 3.4 deflections, 2.5 steals and 1.6 blocks an outing.
Tracy Godfrey, Frenship JR
Godfrey was a major force inside for the Tigers on both ends of the court and finished with a team-best +/-12 rating. He produced 9 points a game, shot 54.1% from the floor, led Frenship with 7.5 rebounds a contest and defensibly made half-court offense a challenge for foes with 1.6 blocks and 2.1 deflections a game.  
Bryan Elliott, Lubbock-Cooper SR
Elliott was the ringleader for a balanced Pirate team and finished the season averaging 12 points, 5.8 rebounds and 3.4 assists a game to earn District 4-5A Co-Offensive Player of the Year recognition.
The mercurial White ended his four-year career with same kind of impact he produced in his first three, averaging 9 points, a team-high 4.2 assists and 3.5 rebounds a game. Earned District 4-5A Defensive Player of the Year honors after being the tip of the spear for Monterey's aggressive defense.
Miller's debut in the Hub City was a major success as he gave the Tigers a versatile threat on offense and an athletic presence as a perimeter defender. He supplied 13.2 points, 5.9 rebound, 2.4 assists and 2 steals a game and overcame a foot injury to help his crew claim the district crown.
SECOND TEAM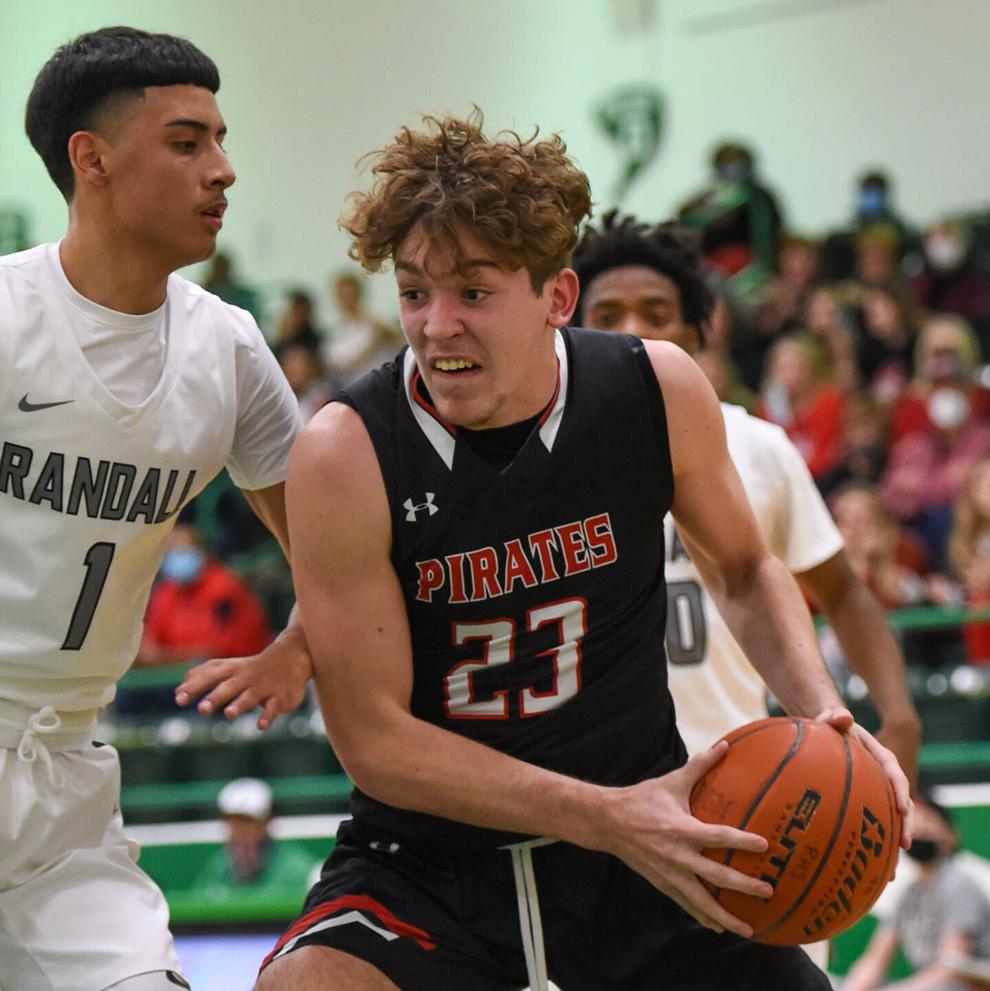 Kreeland Avery, Estacado JR
Avery blossomed as Estacado's primary backcourt scoring threat and busiest 3-point marksman to the tune of 37.1% shooting from outside the arc and 2.4 makes a game, which led to him scoring 11.9 points a game. He also dished out 2.6 assists a game, snared 2.6 rebounds a contest and came up with 2.4 steals each night.
Athletic guard was the leader for a balanced Mustang team with 9.5 points a game and he also shot 45% from the floor.
Patrick Irish, Lubbock-Cooper SR
Irish took a big step forward as a presence on both ends of the court in his final season to average 11.6 points, 8 rebounds and 2.5 assists a game. Defensively, he was the anchor in the middle that made scoring a chore in halfcourt sets.
Aidan Castillo, Monterey JR
With a strong junior season, the versatile Castillo set the stage to be Monterey's main man next season. He was the team's co-leader in scoring with 11.2 points a game, snared 3.8 rebounds and distributed 1.7 assists per game.
Beeles was a dynamic presence in his first season as a major contributor and supplied a strong complement inside to Godfrey. He averaged 10.9 points, 6.7 rebounds and 2 steals an outing and shot 51.6% from the floor.
THIRD TEAM
Alijah Willard, Estacado SR
Willard played a huge role as the Matadors' emotional touchstone in his final campaign and was also productive with 8.9 points, a team-best 7.2 rebounds, 2.9 deflections and 2.1 steals a game.
Nic Gibson, Lubbock High SR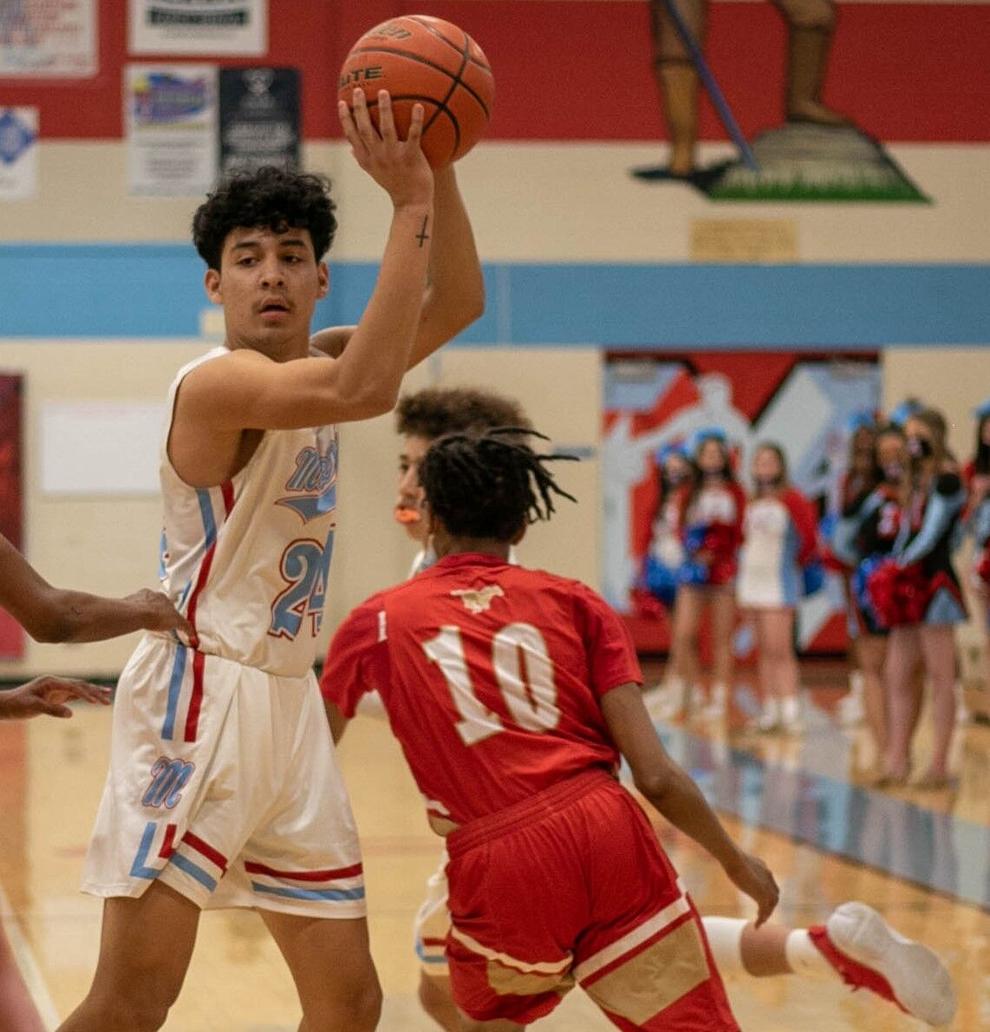 In a tough season for so many reasons, Gibson was one of the brightest spots for the Westerners. He averaged 14 points, 4 rebounds and 2 steals a game and topped the 20-point plateau several times.
Jessie Martinez, Monterey SR
Martinez was dynamic in a different role in his final season, coming off the bench to match Castillo's team-best 11.2 points a game while leading his team with 4.7 rebounds a contest.
Jeb Smallwood, Frenship SR
Navigated an injury-interrupted final season to produce 9.1 points, 2,9 rebounds, 1.9 assists and 1.1 steals per game. He was also Frenship's most consistent 3-point shooter at 40.3%.
Vyson Miller, Monterey JR
Miller gave the Plainsmen a versatile big man who could shoot the 3 but also slip inside and score from the paint -- and defended well inside as well. He averaged 7.5 points, 2.8 rebounds and 1.3 assists.