Nobody had to remind Monterey that it was one man down -- one key man -- against Coronado on Tuesday when the old rivals began the District 3-5A season at The New Box.
And for a while, the Plainsmen struggled to adjust to the absence of standout Camden Grant, with the Mustangs perfectly content to set a tempo to their liking.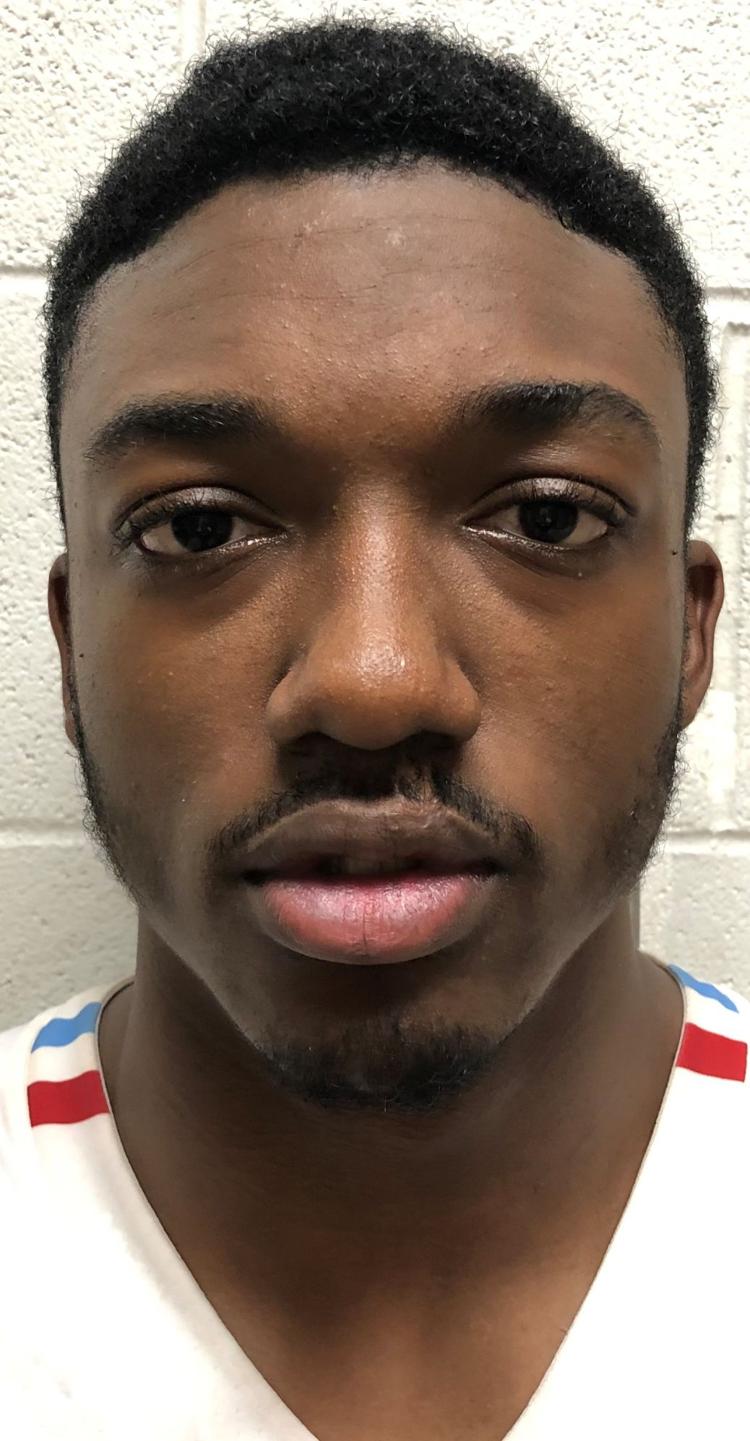 Eventually, though, Monterey found a rhythm with a revamped lineup and solid play off the bench to hit a different gear at the perfect time.
Ignited by Dewayne Johnson and solid play off the bench from Albert Valderas and Jacob Soriano, the Plainsmen rode a torrid third quarter to zip past the Mustangs 63-52.
Johnson scored the first six Plainsmen points in the third quarter to ignite a 16-3 surge that turned a 27-27 halftime tussle into a comfortable 43-30 cushion. Vance Vasquez bombed in a pair of 3-pointers to help Monterey (7-6, 1-0 district) knock down 8 of its first 13 floor shots in the third quarter.
"We have a lot of guys buying in as a team," said Johnson, who led the Plainsmen with 16 points and 9 rebounds on a night when Grant was out of action with a shoulder injury. "I wanted to help team any way possible, whether it was scoring, rebounding, blocking shots or whatever."
Chiming in wherever needed was a hallmark of the Plainsmen season a year ago when they advanced to the Region I-5A Tournament and that recipe is starting to emerge again.
Vasquez extended the initial third-quarter burst to 9-0 when he cranked in a 3-pointer at the 4:25 juncture of the third quarter and after Coronado's Nigel Braithwaite converted a three-point play, Donavaughn Hill scored off a loose ball, Vasquez drilled another trey and Valderas scored on the fast break.
Coming off the bench after starting earlier this season, Valderas finished with 7 points, 8 rebounds, 5 assists and 3 steals.
"We are starting to figure out that we've just got to come out aggressive," Valderas said. "We switched up the lineup to try to get some different guys out there to see what we could do. We have lots of guys who know how to play basketball."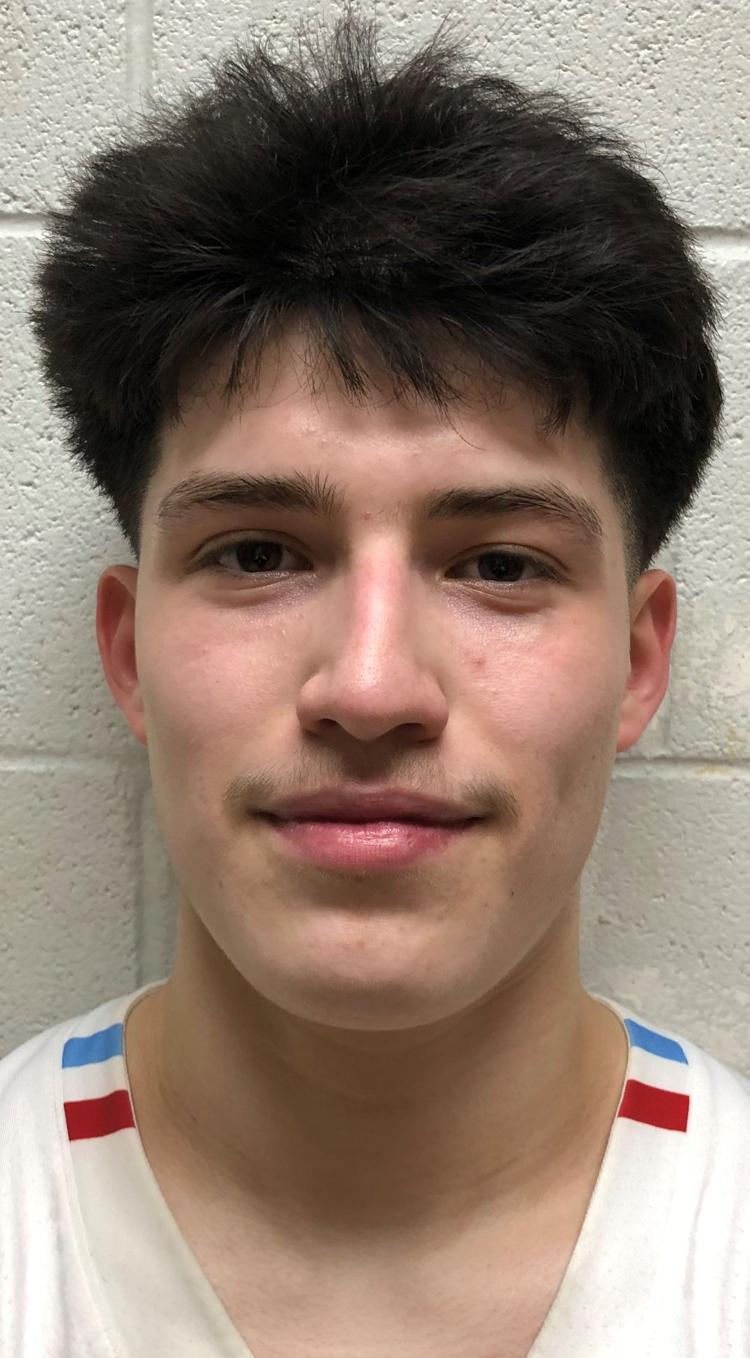 As do the Mustangs, who were in lockstep with the Plainsmen before and after the game-changing Monterey run.
Coronado (4-5, 0-1) notched the first six points of the night and stayed in front for much of the first half. The Mustangs stretched the lead to 19-12 when Andrew Stovall hit three free throws, D'aequan Tillmon buried a 3 from the right wing and T'andre Scott hit a follow shot. Tillmon followed his 3-pointer with back-to-back steals.
"We started the game well, and I knew a team like that that went to the regional tournament last would respond, and they did," Coronado coach Ernie Mims said. "They responded in chunks."
One big chunk prevented the Mustangs from running away.
Down 21-14, Donavaughn Hill scored on a layup on a feed from Portillo and that launched a 13-4 haymaker over 2:28 when the Plainsmen scored on six of seven possessions.
Soriano's two free throws with 39.5 seconds to go before halftime gave Monterey its first lead, 27-25. Aidan Alvarez hit a driving runner to knot the score 27-27 at halftime.
That set the stage for the tide-turning third-quarter turnaround with Johnson at the eye of the storm.
The 6-foot-3 jumping jack had already made an impact with back-to-back follow shots and another hoop in the second quarter. But his energy to open the second half was his most dramatic contribution to the win. Especially with Grant on the shelf, the sophomore's continuing emergence is a major theme to the Plainsmen season.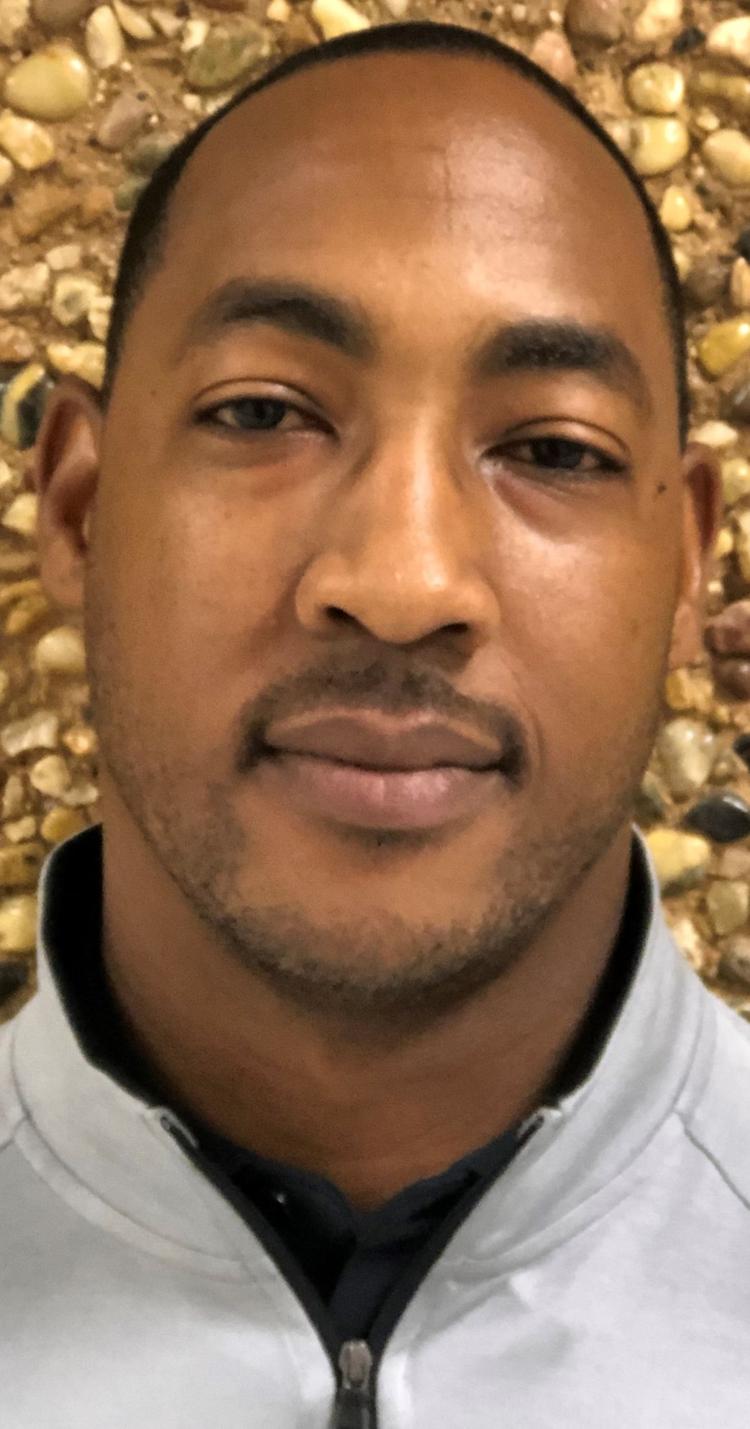 "I stayed ready last year knowing that someday it was going to be my time to step into the spotlight," Johnson said.
Mims knew Johnson would be a key and he was spot-on. But he thought his team did what possible to control the Plainsmen post player.
"He's a really good player and he's going to get some of those points because of how athletic he is," Mims said. "Our goal was to bracket him and not let him own us. He got some loose balls and buckets, but we didn't let him go off too badly."
The Mustangs weathered the Johnson-fueled storm and Tillmon's foul woes with a mini-burst to start the final period. Izaiah Kelley and Tredarius Griffin came off the bench to score inside and Kelley added a pair of free throws to shrink a deficit that swelled to 47-34 to 47-40 with 6:36 left in the game.
Vasquez punctured Coronado's confidence when he popped in his third 3-pointer of the game on Monterey's ensuing offensive trip. The lead remained in double digits for all but 1:36 the rest of the way.
Alvarez led the Mustangs with 14 points, while Stovall added 10. Tillmon scored 9 but was limited to only 2 after halftime. Vasquez's three 3-pointers anchored an 11-point performance for Monterey, while Soriano chimed in with 8 off the bench.
Coronado heads to the Decatur Tournament this weekend while the Plainsmen take a well-earned break before bouncing back into district action on the road next Tuesday at Caprock.
Tip-ins
Monterey senior Tyrie Tipton came on strong with 7 points in the final period after missing his first six field-goal attempts. He also snared 4 rebounds.
Like Tipton, Hill is rounding into basketball shape after spending the fall on the football field. He got the start with Grant out and responded with 8 points.
The Plainsmen claimed a 36-25 advantage on the backboards, with 12 of those on the offensive end. 5 of Johnson's 9 caroms were on offense and directly led to 8 points.
The Mustangs connected on their first 8 free-throw tries and 12 of their first 13. They finished 14-for-18.
MONTEREY 62, CORONADO 52
Coronado          9       18     5       20     --       52
Monterey           5       22     18     18     --       63
Coronado (52) -- Aidan Alvarez 6-13 2-2 14, Michael Green 0-0 1-2 1, Payton Blankenship 1-1 0-0 2, D'aequan Tillmon 3-13 2-2 9, Andrew Stovall 3-7 3-3 10, Izaiah Kelley 1-2 2-2 4, Javien Weathers 0-3 2-2 2, Tredarius Griffin 2-3 0-1 4, T'andre Scott 1-1 0-0 2, Nigel Brathwaite 1-3 2-3 4, Logan Luce 0-0 0-0 0, Will Boyles 0-0 1-2 1. Totals 18-46 14-18 52.
Monterey (63) -- Devin White 1-4 1-2 4, Donavaughn Hill 4-5 0-0 8, Dwayne Johnson 6-12 4-4 16, Vance Vasquez 4-9 0-0 11, Tyrie Tipton 3-9 1-2 7, Albert Valderas 3-7 1-1 7, Jessie Martinez 1-6 0-0 2, Jacob Soriano 2-2 3-5 8, Aiden Castillo 0-0 0-0 0. Totals 24-54 10-14 63.
3-point goals -- Coronado 2-18 (Stovall 1-5, Tillmon 1-8, Weathers 0-2, Alvarez 0-3); Monterey 5-18 (Vasquez 3-7, Soriano 1-1, White 1-2, Martinez 0-1, Valderas 0-3, Tipton 0-4). Total fouls -- Coronado 15, Monterey 20. Fouled out -- Tillmon.
Records: Coronado 4-5, 0-1 District 3-5A; Monterey 7-6, 1-0. Up next: Coronado at Decatur Tournament, Thursday-Saturday; Monterey at Caprock, 7:30 p.m. Dec. 17.