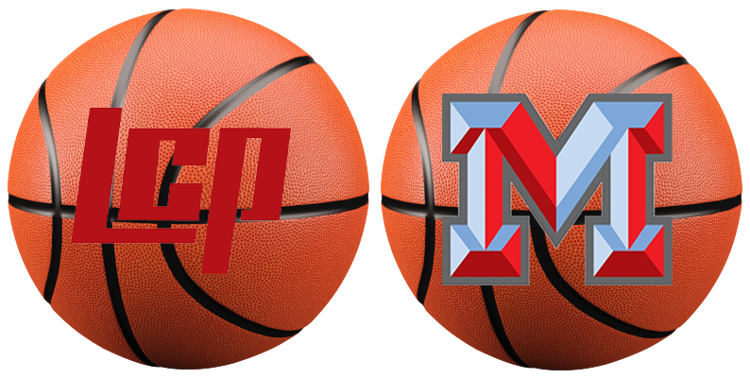 Where the final shot on Lubbock-Cooper's final possession came from Friday against Monterey was no surprise.
How the possession ended wasn't a shock either, considering how the fourth quarter shook out in a matchup of District 3-5A rivals battling for playoff situation.
After gritty senior guard Kade Spears triggered the winning sequence, Pirate big man Will Doherty snatched a weakside rebound and hit a bank shot from the lane with 4.1 seconds to go.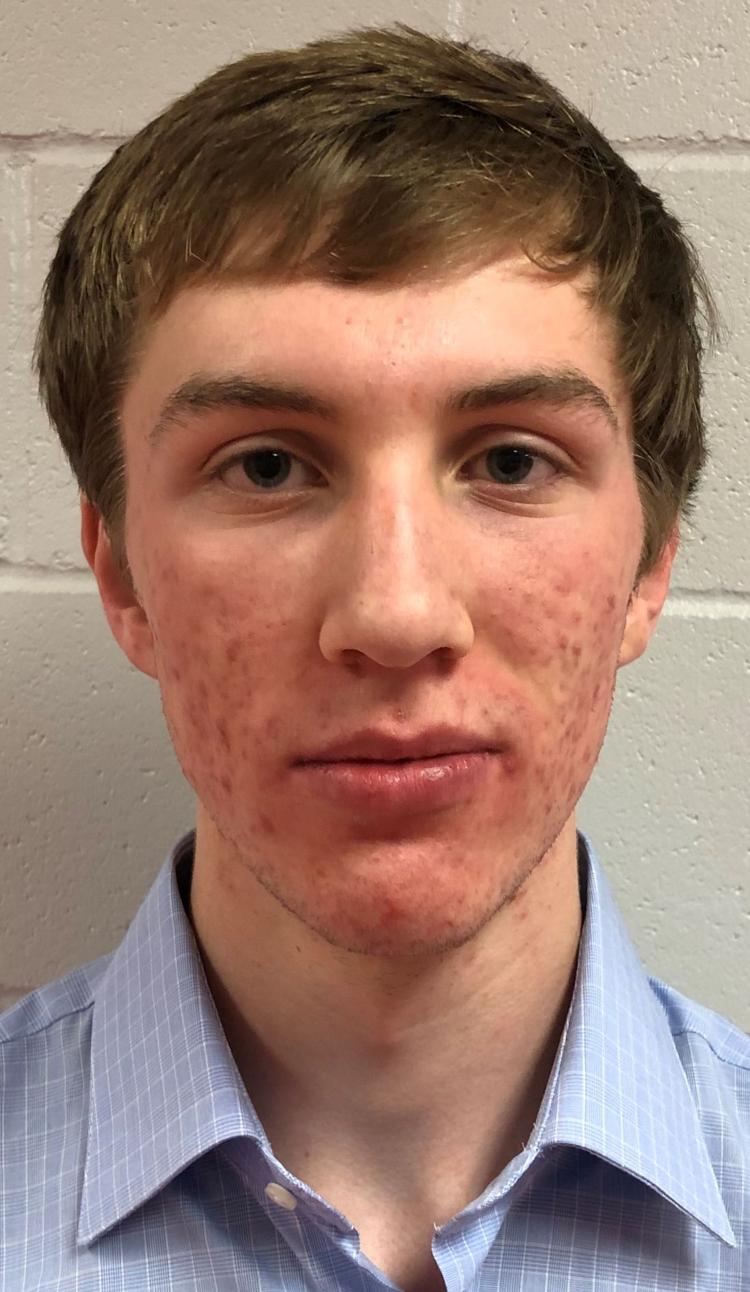 Cooper's defense didn't bend on the final Plainsmen possession to finish off a stirring rally in the final frame and the Pirates prevailed 56-55 after erasing a deficit that swelled to 10 points in the opening minute of the fourth quarter.
The victory leaves Cooper (15-9, 6-2 district) a game ahead of Monterey (14-11, 5-3) after the first round of league play – both trailing Amarillo High and Palo Duro.
Donavaughn Hill put the Plainsmen in front with two clutch free throws with 22.8 seconds to go after snaring an offensive rebound.
The Pirates pushed the ball down the floor but had to reset after Monterey was called for a foul with 11.9 seconds that did not lead to free throws. On the second part of the possession, Spears drove hard to the right side of the lane and launched a shot that caromed off the rim. The 6-foot-8 Doherty soared over the Plainsmen defense for the ball and banked in a follow shot.
"We tried to run an offense and it didn't work," said Doherty, who knocked down 8-of-9 floor shots and scored 17 points. "Kade had been getting shots all night, and when he went up, I got good positioning and put it back in.
"We had mismatches all game that we took advantage of. We were bigger and we worked on that all week – rebounding, toughness and finishing."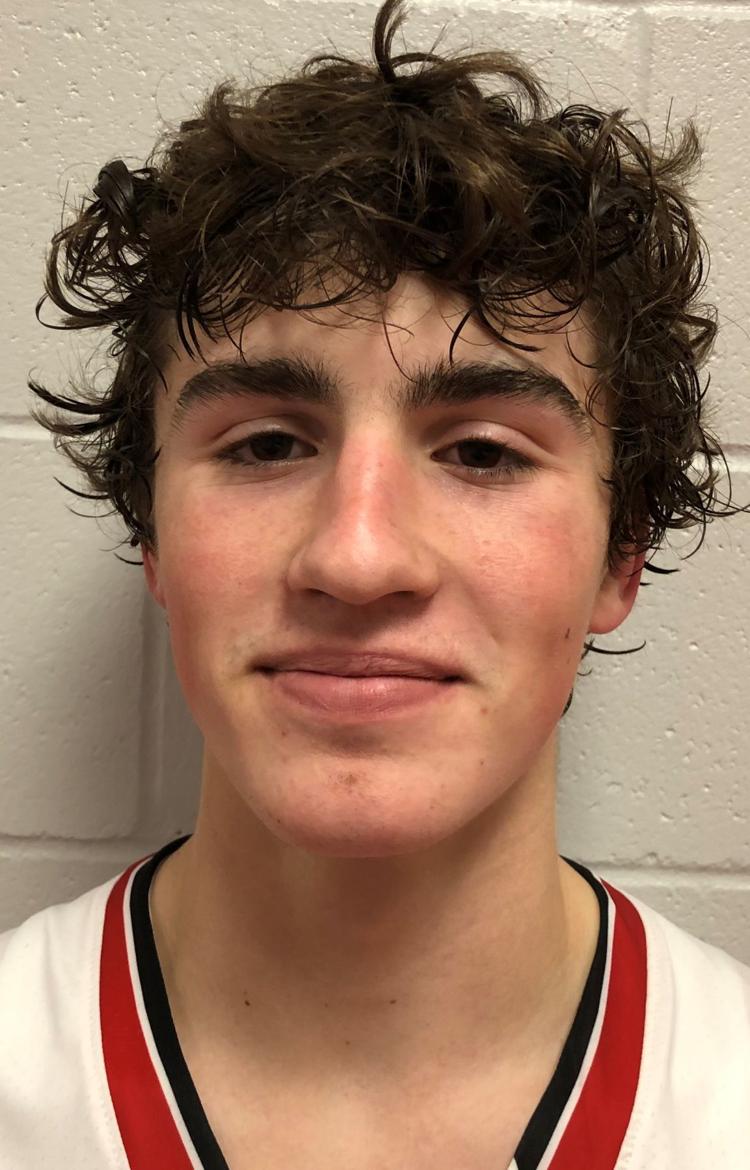 Those themes -- combined with Spears' willingness and ability to take over -- were big reasons why LCP didn't fade when things looked bleak.
Monterey sparkplug Camden Grant cranked in a 3-pointer from the left wing on a secondary break with 7:12 to go and the Plainsmen had their biggest lead of the night at 51-41. That was the end of 8 straight points for Monterey after Aiden Castillo notched 4 in a row to end the third quarter as part of his team-high 12 points.
Unfazed, Spears took matters into his own hands.
Following a Pirate timeout, he hoisted a 23-foot 3-pointer to stem the Monterey tide. After a Plainsmen miss and the first of four consecutive turnovers, Spears scored on a dribble-drive to trim the margin to 51-46.
The final five points of a timely 10-0 Cooper surge came from Doherty inside, the first bucket on a pass from Spears and the rest on a three-point play when Matt Fiddler delivered a perfect post feed and Doherty powered through contact for the hoop.
Devin White stopped the bleeding when he put the Plainsmen back in front with a spinning drive at the 3:33 juncture, but Cooper's Rylan Wilcox swished a 3-pointer from the left wing on another assist from Fiddler at the 2:31 mark.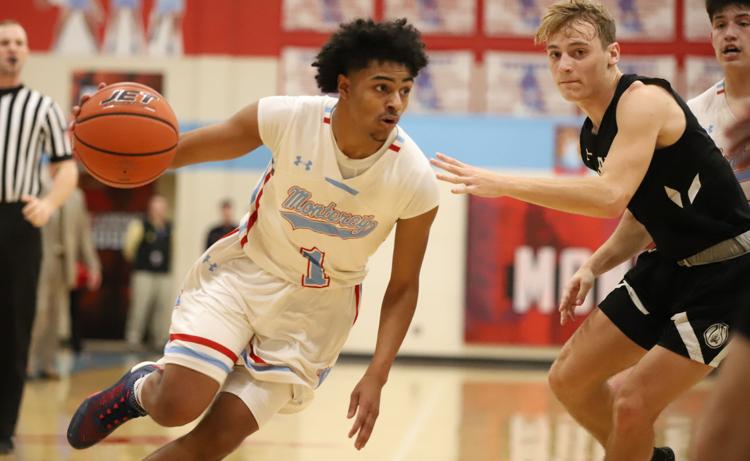 "We had a lot of players step up for us – a lot of seniors come through when we needed them," LCP coach Will Flemons said. "You have to put the ball in the hands of your seniors because they've been here. Down the stretch, Kade came down got a pretty good shot and Will got it and put it back in."
Monterey got big contributions from several of its seniors as well to seize command of a back-and-forth battle late in the third quarter.
For 2½ quarters, defense took center stage and neither team was ready to blink. There were five ties and seven lead changes – the last when Plainsmen guard Tyrie Tipton scored inside after Grant missed a shot, snatched the rebound and zipped a pass to his fellow senior. That was the launch pad for a 15-4 spurt that culminated with the 51-41 cushion.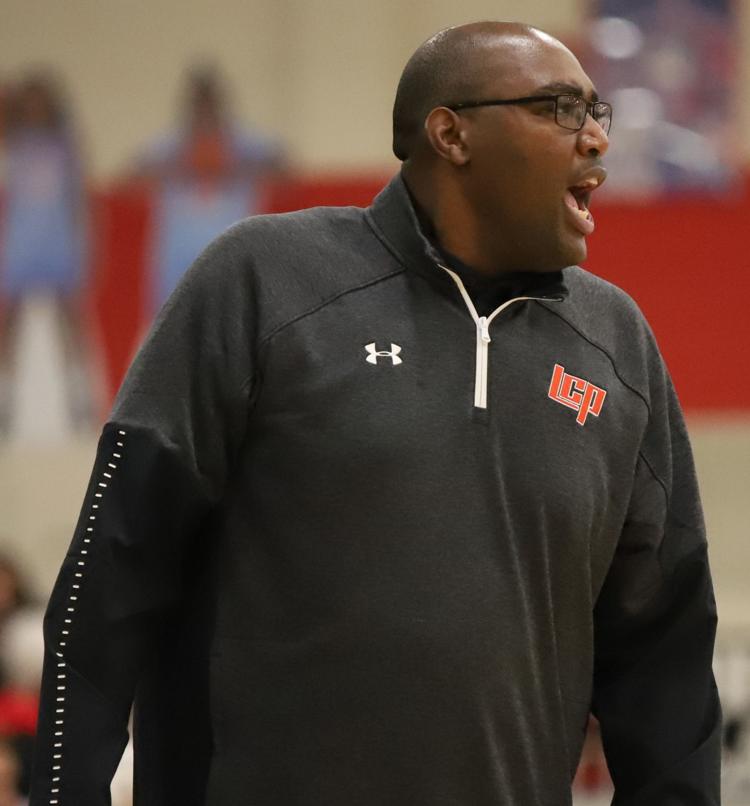 Castillo and Grant were the main catalysts as the Plainsmen gained the upper hand and big reasons why Monterey finished with 30 bench points.
"They have so much talent and athleticism and they just keep coming at you on every play," Flemons said about the Plainsmen. "They do a tremendous job with that style and it gave us a lot of trouble."
Before Monterey could slam the door, though, the rash of turnovers changed the game.
After Grant's trey for the 10-point cushion, the Plainsmen gave the ball away six times on eight offensive trips – four traveling violations and a pair of steals by Fiddler. The result was only four points in the final 7 minutes.
"We've got to be mentally tougher," Monterey coach Jeremy McFerrin said. "That's a big part of the game. You have to be able finish and play strong under pressure. There are some small things we're not doing as well as we need to and that's adding up."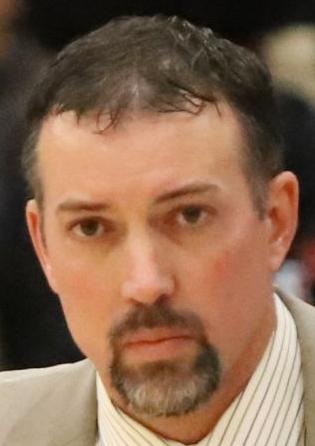 Despite the loss, the Plainsmen remain squarely in the thick of the 3-5A race. Their three losses have all come by single digits, and with Grant back from a shoulder injury and Castillo's emergence there are positives to build on.
But the first matchup with Cooper this season belonged to the veteran Pirates, who have already surpassed their win totals overall and in district play from last season.
Finding a way to escape with the win Friday was especially notable considering LCP's back-to-back losses vs. Palo Duro and Amarillo High in its last two outings.
"This is a big win for us because it's the kind of game we know we'll play the rest of the season," Flemons said.
"Every game is important, and we want to take it one at a time, but we've put ourselves in a good position and now we've got to start preparing for the playoffs. We need to get bronzed by the fire and be ready for games like this."
Tip-ins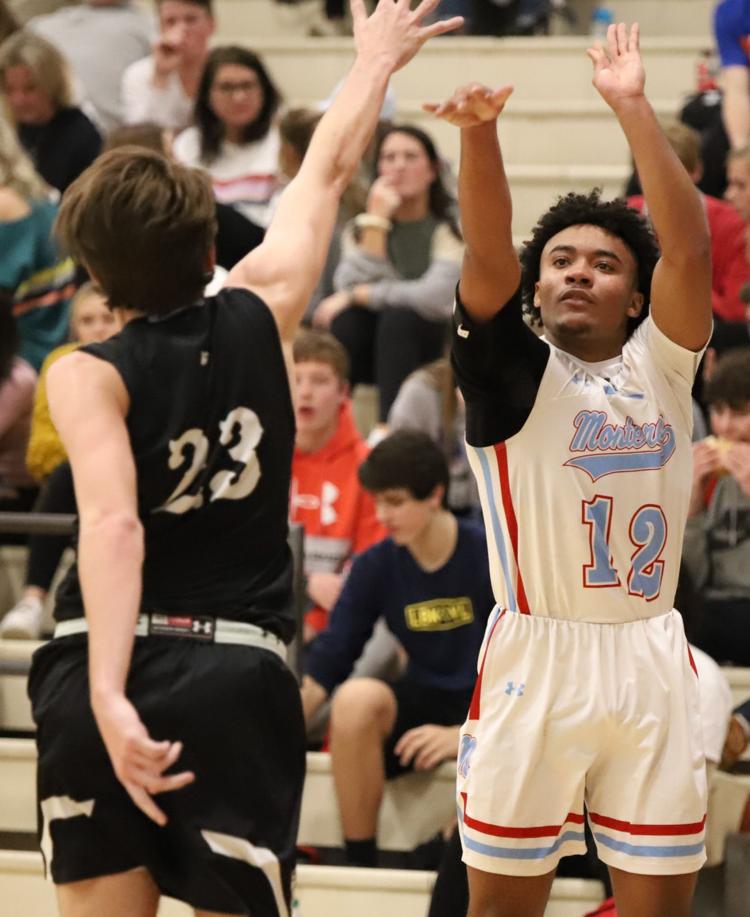 Both teams finished at 50% from the floor and were also an identical 4-for-12 from 3-point range. Most of Cooper's offense came from Spears (20 points on 5-of-13 shooting), Doherty (17 on 8-of-9) and Wilcox (8 points on 3-of-4), while the Plainsmen attack was more widespread with four players attempting at least five floor shots and four others ending up with three field-goal attempts.

The Pirates controlled the glass most of the night and ended with a 28-19 edge. Their total included 11 offensive boards, which translated into 10 second-chance points -- 6 by Doherty. Monterey jumping jack DeWayne Johnson was limited to only 2 defensive caroms.

LCP shared the ball effectively with 14 assists, led by Spears (4) and Fiddler (4). They had two helpers apiece in the fourth quarter to help fuel the comeback.

Valderas and Fiddler both found ways to chime in despite tough shootings nights, each with 4 rebounds and 4 assists. Fiddler also came up with 3 steals.
-------------------------------------
LUBBOCK-COOPER 56, MONTEREY 55
Cooper          10     20     11     15     --     56
Monterey       9      22     15       9     --     55
Cooper (56) -- Kade Spears 5-13 8-9 20, Matt Fiddler 1-7 0-0 2, Rylan Wilcox 3-4 1-2 8, Will Doherty 8-9 1-2 17, Patrick Irish 2-2 2-2 6, Bryan Elliott 0-0 0-0 0, Cody Sechrist 0-2 0-0 0, Noah Hall 0-2 0-0 0, Carson Hill 1-1 0-0 3, Tate Truby 0-0 0-0 0, Ben Marcinkowski 0-0 0-2 0. Totals 20-40 12-17 56.
Monterey (55) -- Devin White 4-6 0-0 8, Tyrie Tipton 3-6 0-0 7, Vance Vasquez 1-3 0-2 3, Donavaughn Hill 2-3 3-4 7, Dewayne Johnson 1-3 0-0 2, Camden Grant 4-9 2-2 11, Aiden Castillo 3-3 6-8 12, Albert Valderas 1-5 3-3 5, Jessie Martinez 0-0 0-0 0. Totals 19-38 13-19 55.
3-point goals -- Cooper 4-12 (Spears 2-6, Wilcox 1-1, Hill 1-1, Fiddler 0-4); Monterey 4-12 (Tipton 1-2, Vasquez 1-2, Grant 1-3, Valderas 1-3, White 0-1, Hill 0-1). Total fouls -- Cooper 16, Monterey 19. Fouled out -- None. Records: Cooper 15-9, 6-2 District 3-5A; Monterey 14-11, 5-3). Up next: Randall at Lubbock-Cooper, 7:30 p.m. Friday; Monterey at Coronado, 7:30 p.m. Friday.
-------------------------------------
Randy Rosetta is the publisher of HubCityPreps.com
Contact him at HubCityPreps.com or (806) 407-0188.
Follow on Twitter | @HubCityPrepsLBK & @RandyRosetta