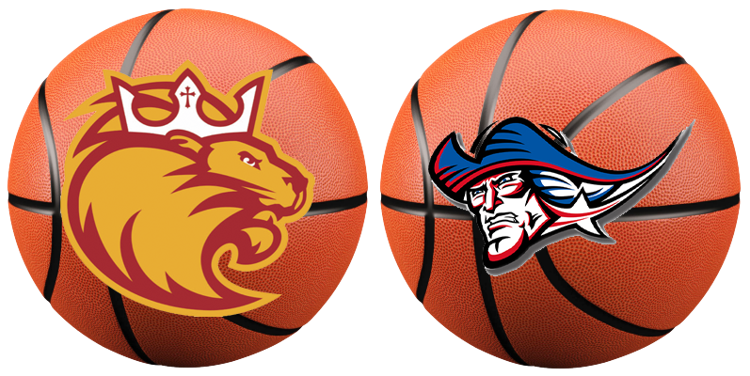 Inconsistency can seem like a harsh word at first glance, but it doesn't necessarily have to be a negative. Because there is a positive side of not always being as good as you want to be. When you are good or better than expected, there is some definite value to that.
In a season perforated by COVID-19 -- a late start, stops, restarts, etc. -- All Saints and Christ the King don't have the body of work they normally would by the time the District 1-2A season begins.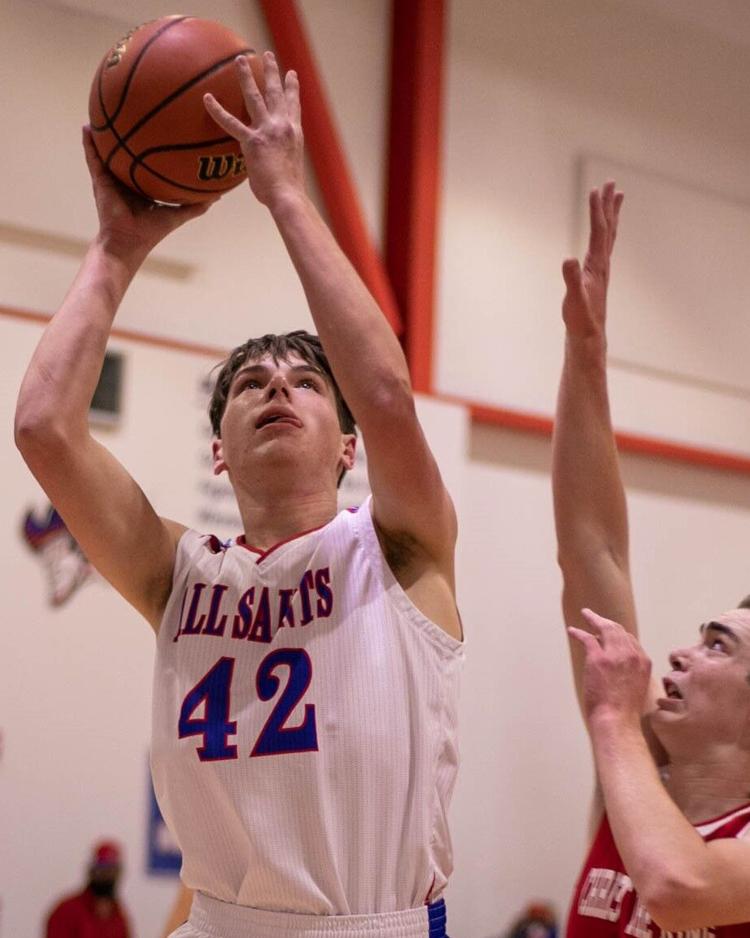 But the Patriots and Golden Lions have both shown flashes of promise in the handful of games they have squeezed in and did again Friday when they collided to get the league slate rolling.
All Saints found a few more peaks than valleys on the way to a 53-43 victory against a CTK team that was gritty right down to the finish.
The Patriots (4-3, 1-0 district) grabbed control by outscoring the Lions 40-25 in the middle two quarters – a stretch when All Saints was clicking on all cylinders.
The bookend first and fourth frames were a different story when the Patriots managed only 13 points. Those were when CTK's patience and defensive peskiness prevailed.
With a team that blends six seniors with a handful of promising underclassmen, All Saints will gladly settle for the final outcome, inconsistencies and all.
"We work well together, and as the season goes on, we're going to keep clicking," said sophomore big man Rowe Osborne, who delivered 11 points and 12 rebounds.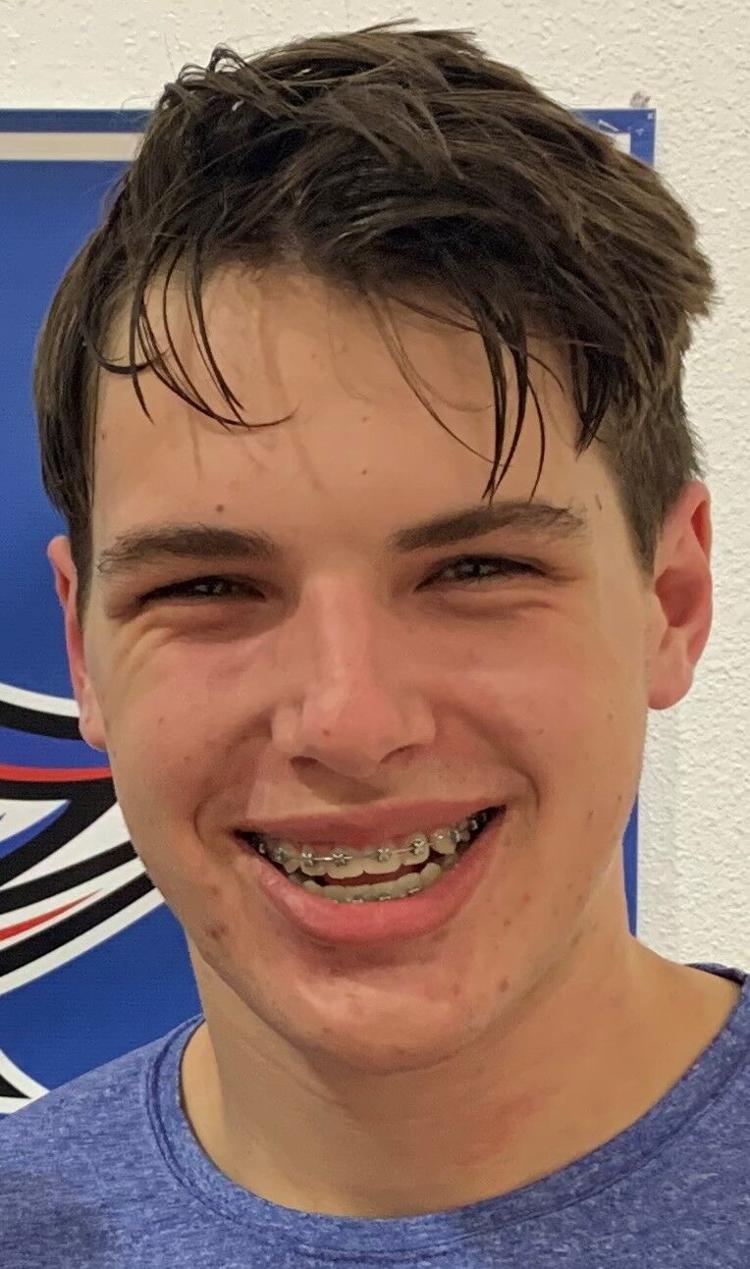 "We've got things to work on, but we're definitely getting better as we go."
It was Osborne and freshman guard Jack Robinson who helped get the Patriots revving in the second and third frames to erase an early deficit – with a surprise boost from senior Sebastian Whitaker off the bench mixed in.
Osborne muscled inside for a follow shot in the first minute of the second quarter to forge a 9-9 deadlock and ignite a hot shooting stretch when All Saints knocked down 9-of-10 field goals to seize command. Whitaker entered the game when Osborne was ticketed with a second foul and immediately stuck a baseline jumper to give the Patriots their first lead.
Several minutes of back-and-forth ensued – four lead changes and a tie – with Jonathan Gonzales and Mac Chaloupka lighting the fuse for CTK (4-2, 0-1). Whitaker's second hoop, followed closely by Britton Stoffregen's 3-point lifted All Saints on top 24-22, a lead the Patriots never gave back.
Robinson helped make sure that stayed true with a torrid third-quarter shooting display. Before he got revving, though, All Saints uncorked a 12-2 surge to start the third quarter to build its first double-digit advantage. Ash Bumstead got things started with a stepback jumper from the wing, Robinson swished two foul shots, Osborne chimed in with 3 points via second chances, Bumstead buried a 3-pointer and Luke Maples scored on a nice move from the block off a feed from Osborne.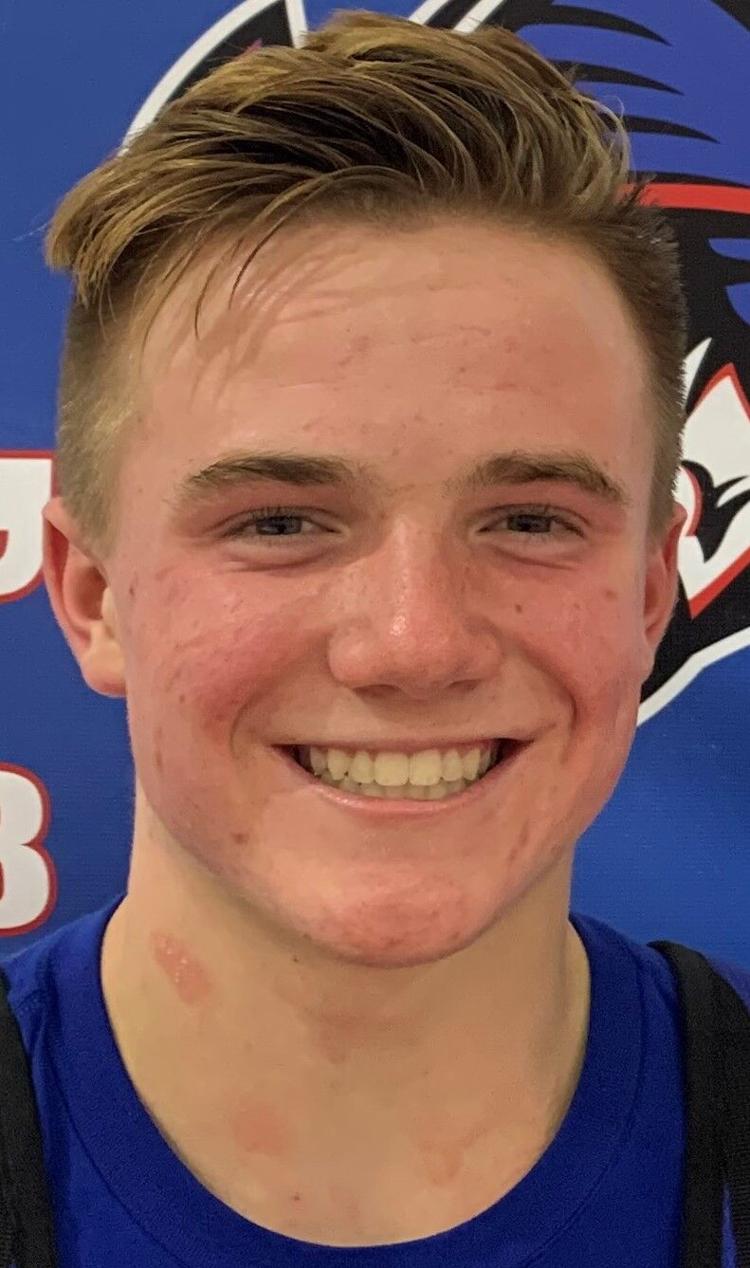 Christ the King clawed back within 38-30 before Robinson pumped in a 3 off an offensive carom, hit another when Vincent Paone collected an offensive board and kicked it back to him and finally a third dagger off the dribble as the third frame expired.
Those 9 points were the heart of Robinson's 16-point, 7-rebound, 3-assist night, but he was happiest with his defensive contributions when he stepped into a key role when Bumstead was plagued by foul trouble.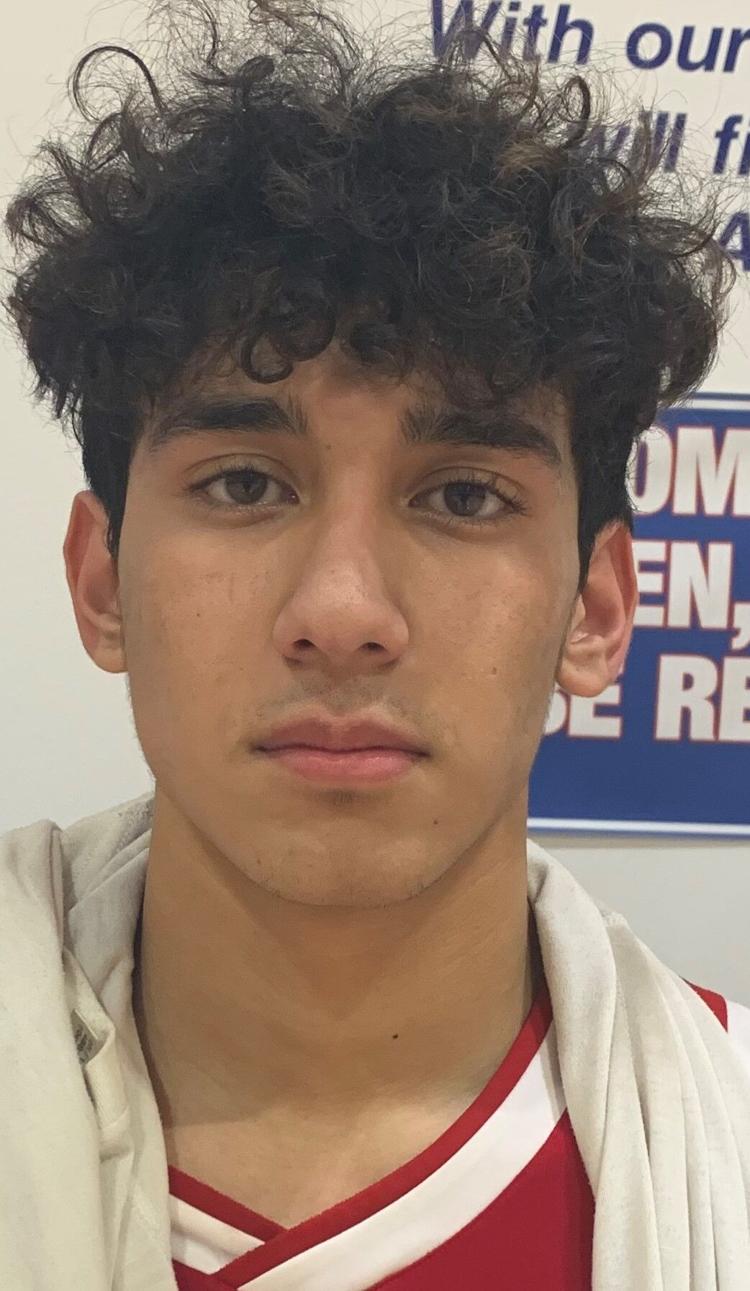 "I love playing defense," Robinson said. "Getting stops gets us buckets. If that's my role, I have to step up and do that.
"Everyone has a role, and as long as we all do what we can, we're going to stay strong."
Down 51-34 after Osborne scored a bucket from the paint and Robinson went coast-to-coast for a layup after a rebound, the Lions did what they needed to do to scratch back and finish strong.
Mac Chaloupka converted his third steal into a fast-break layup at the 3:56 mark of the fourth period to trigger a 9-0 burst that ended when Gonzales scored the last of his game-high 18 points. The versatile CTK senior also contributed 11 rebounds, 3 steals and 3 blocks.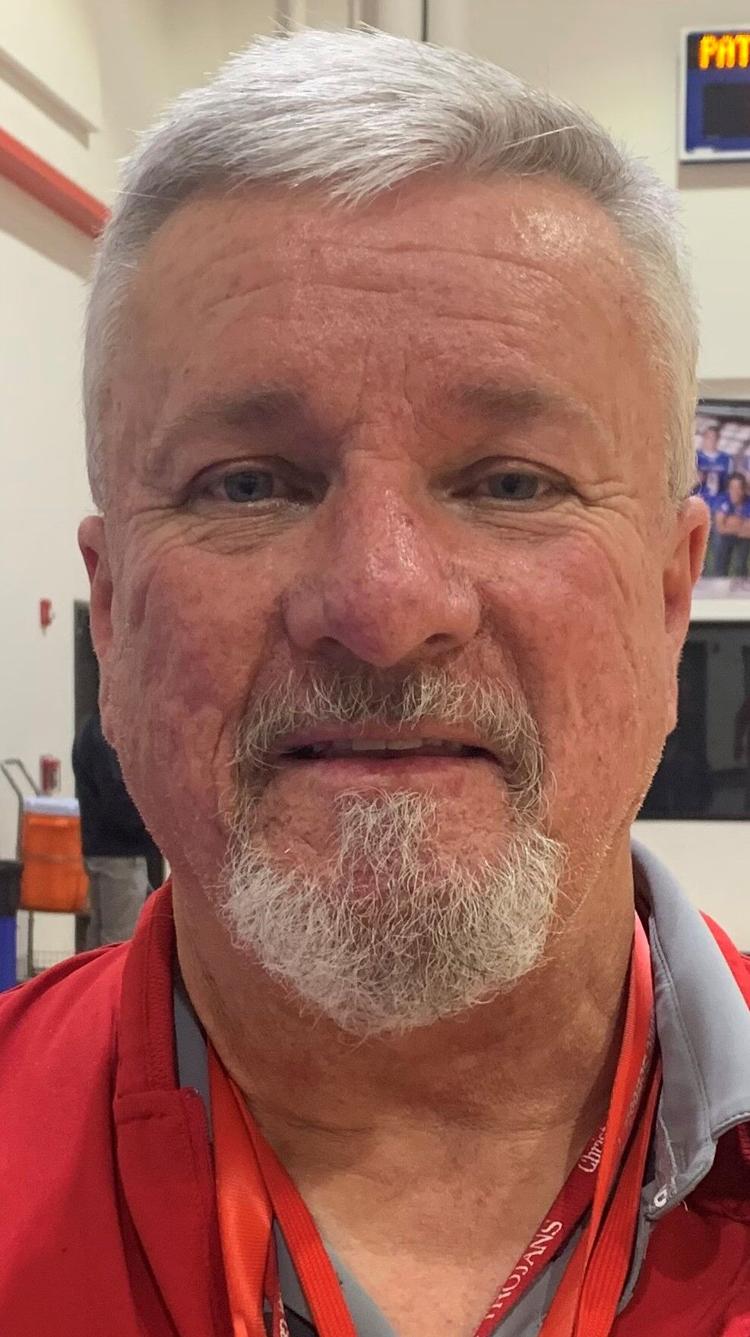 "We'll take a lot of confidence from the way we finished the game and are excited to see what we can do after this," Gonzales said. "This will keep pushing us to get better."
The Lions' refusal to quit also caught their coach's attention.
"I'm proud of our effort," CTK coach Greg Clark said. "Hopefully we can keep our chins up. In a district this tough, there are no freebies coming. We'll get better and keep fighting because that's what these guys are all about."
Both teams stay on the district path Tuesday when the Lions entertain Abilene Christian and All Saints plays at Kingdom Prep.
-------------------------------------------------
ALL SAINTS 53, CHRIST THE KING 43
CTK               9      15    10    9      --     43
All Saints      7      19    21    6      --     53
CTK (43) -- Aaron Chaloupka 3-7 0-0 6, Jonathan Gonzales 8-18 0-2 18, Mac Chaloupka 4-10 4-10 13, Hugh Wanjura 3-5 0-0 6, Armando Vowels 0-3 0-0 0, Nic Buescher 0-0 0-0 0, Reagan Buxkemper 0-0 0-0 0, Austin Davis 0-0 0-0 0, Adam Nguyen 0-0 0-0 0. Totals 18-43 4-12 43.
ALL SAINTS (53) -- Ash Bumstead 3-4 1-2 9, Luke Maples 2-13 0-1 4, Rowe Osborne 4-6 3-5 11, Jack Robinson 5-11 2-2 16, Britton Stoffregen 1-1 0-0 3, Vincent Paone 1-2 0-0 2, Luke D'Alise 0-1 0-0 0, Graham St. Clair 1-4 0-1 2, Sebastian Whitaker 2-2 0-0 4, Brown Mercer 1-3 0-1 2. Totals 20-47 6-10 53.
3-point goals -- CTK 3-16 (Gonzales 2-9, M.Chaloupka 1-3, A.Chaloupka 0-2, Vowels 0-2); All Saints 7-15 (Robinson 4-8, Bumstead 2-2, Stoffregen 1-1, D'Alise 0-1, Maples 0-1, St. Clair 0-2). Total fouls -- CTK 13, All Saints 16. Records: CTK 4-2, 0-1 District 1-2A; All Saints 4-3, 1-0. Up next: Abilene Christian at CTK, 7:30 p.m. Tuesday; All Saints at Kingdom Prep, 7:30 p.m.
-------------------------------------------------
Randy Rosetta is the editor & publisher
Contact him at HubCityPreps@gmail.com
or (806) 407-0188.
@HubCityPrepsLBK | @RandyRosetta