FIRST TEAM
Tru Buchanan, Trinity Christian SR
The Trinity big man was a strong complement to Ethan Duncan on the offensive end and a dominant force on defense. On the way to all-state recognition, he averaged 13.4 points, 6.2 rebounds and 3.3 assists a contest and chimed in with 38 blocked shots.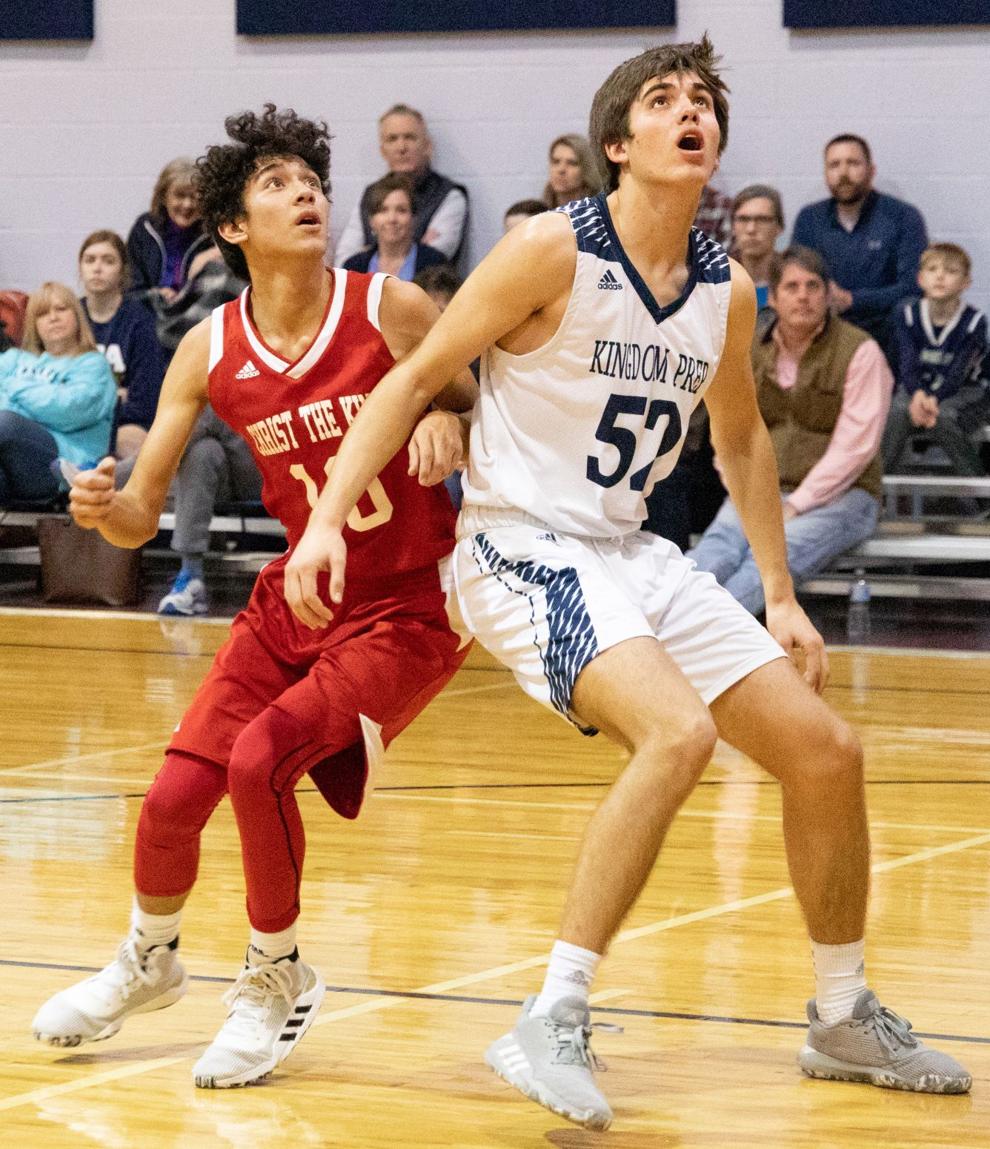 Ethan Duncan, Trinity Christian JR
Solidified his spot as the city's top outside shooter and generated 23 points a game to spark the Lions to a solid season that sets the stage for a huge 2020-21 campaign. The multi-skilled junior earned all-state recognition after he buried 173 3-pointers, connecting at a 39.8% clip, and also contributed 4.5 rebounds and 3.6 assists a game to help Trinity notch 23 victories.
Jackson Janes, All Saints SR
The Patriots' talented swingman delivered a huge final season with a city-best 24 points a game to help his team advance to the Class 2A state championship game. Earned all-state honors after also snaring 11 rebounds a game and dishing out 4 assists. On defense, he came up with 2 steals a contest.
Alex Lack, Lubbock Christian JR
A talented and versatile cog for the Eagles, Lack led the team with 15 points, 7 rebounds, 6 assists and 3 steals per game to garner all-district spot honors. Showed the ability to play multiple positions, even manning the point guard spot at times.
Luke Sell, Kingdom Prep SO
The Kingdom Prep rising star was the heart-and-soul for a memorable Warrior season with 18.8 points, 12.5 rebounds and 2.1 blocked shots a contest. On the way to all-state honors, he shot 55.6% from the floor and was an 80% free-throw shooter (96 for 120) and also chimed in with 2.6 assists an outing.
SECOND TEAM
Ash Bumstead, All Saints JR
Dynamic floor general for All Saints supplied 6.7 assists a game to go along with 10.1 points and 2.2 steals a contest. Claimed second-team all-state recognition.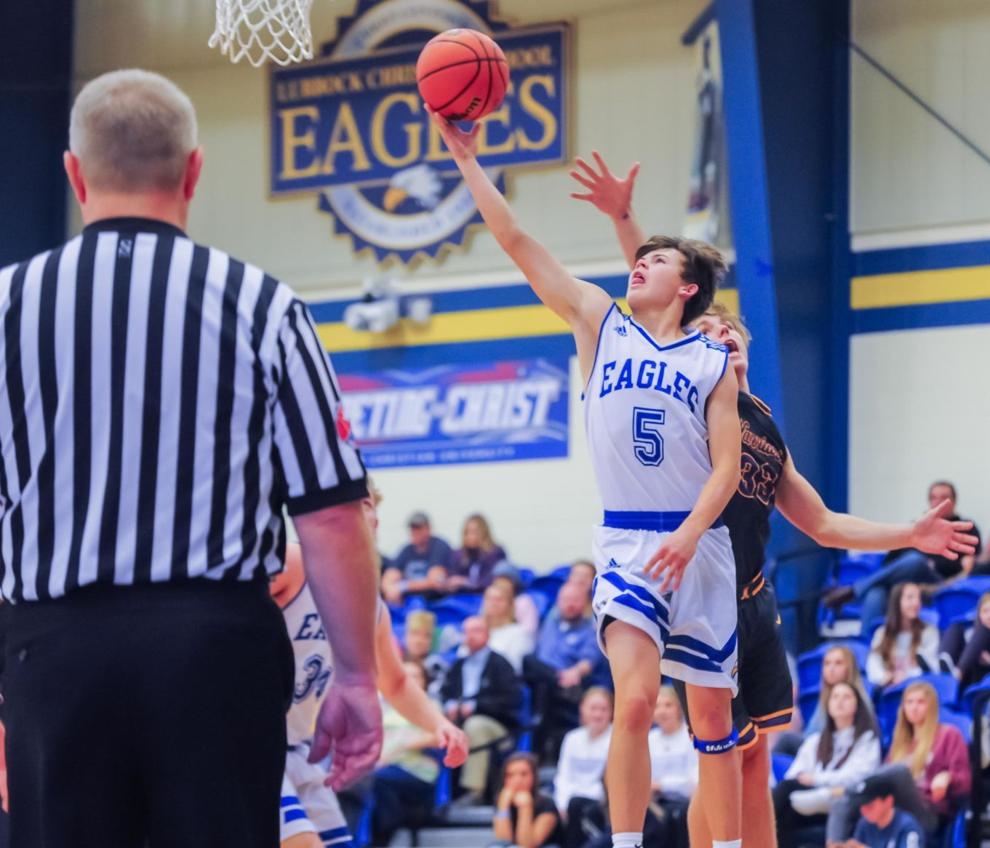 James Hawthorne, Kingdom Prep JR
Supplied KPA with a strong outside presence to balance Luke Sell by knocking down a team-best 84 3-pointers, hitting 38.4% from deep. That helped him average 12.1 points a game and he led the Warriors with 3.3 assists and 2.1 steals a contest to claim a second-team all-state spot.
Bryce Hiner, Trinity Christian SR
Consistently gave Trinity Christian a third scoring option with 8.6 points a game and chimed in other ways with 2.1 rebounds, 2.1 assists and 1.3 steals an outing.
Cade Landrum, Lubbock Christian JR
Chimed in all over the court for Lubbock Christian, contributing 10 points, 5 rebounds, 4 assists and 3 steals per contest. He nabbed a spot on the all-district team and, along with Alex Lack and Zach Rogers, gives the Eagles a solid foundation for next season.
Britton Stoffregen, All Saints JR
Junior was a strong secondary scoring option for the Patriots with 14.3 points a game and also corralled 4 rebounds a game on the way to second-team all-state honors.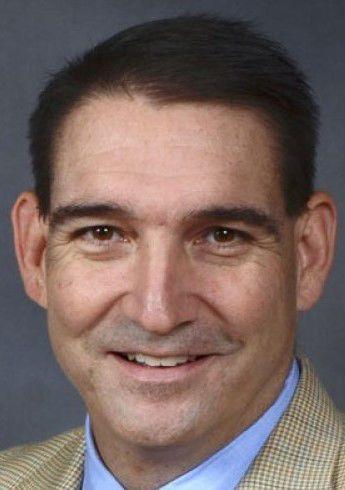 COACH OF THE YEAR
Robert Brashear, All Saints
Guided the Patriots through a rugged schedule and held them together until they got to district play where All Saints dominated. Anchored by Janes, Bumstead and Stoffregen, the Patriots found their groove when it mattered and made a strong late-season push before falling in the state championship game.
MOST VALUABLE PLAYER
Ethan Duncan, Trinity Christian JR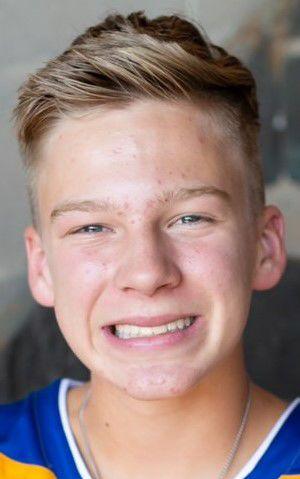 NEWCOMER OF THE YEAR
Riley Schroeder, Lubbock Christian FR
Emerged as a key ingredient to the Eagles' future by producing 6 points a game, bolstered by 38% shooting from outside the 3-point arc and 80% accuracy from the foul stripe.