FIRST TEAM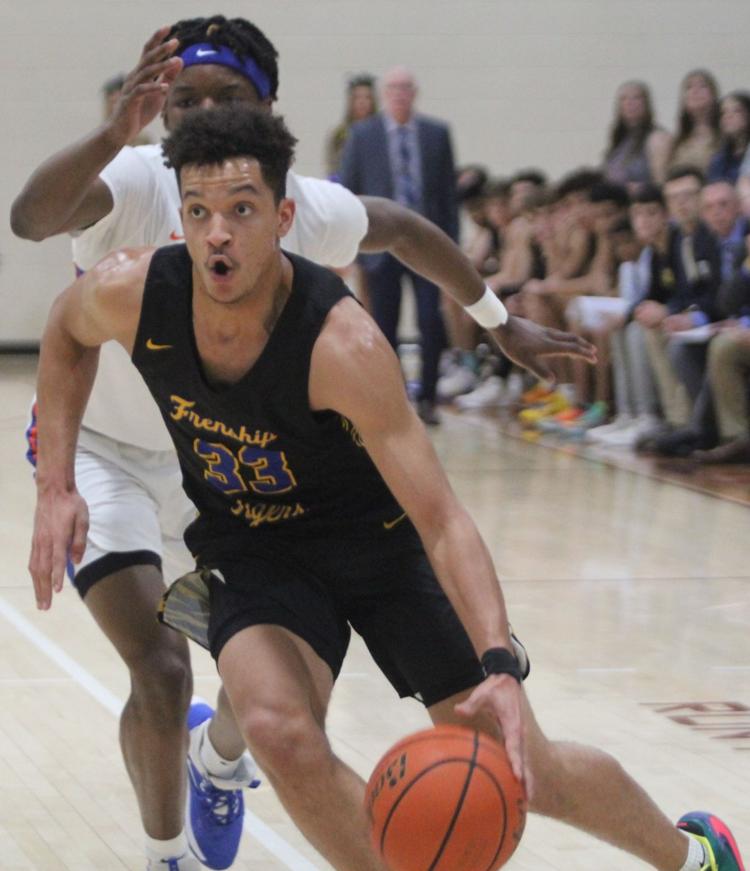 Camden Grant, Monterey SR
Based on numbers alone, Grant has been one of the top players in Lubbock since he began to emerge as a sophomore, and his final campaign was no different: 12.7 points, 6.2 rebounds, 3.3 steals and 2.8 assists per game to earn All-District 3-5A honors. His value to the Plainsmen was more than that, though, because the versatile senior was the emotional sparkplug that made them go. Monterey was loaded with young talent and will be a strong team next season but replacing Grant's intangible impact will be a major challenge.
Keke Murray, Estacado SR
The Matadors' veteran ringleader was a key on both ends of the court in his final season to help the team carve a spot as one of the top teams in Class 4A in the state. Murray generated 10.5 points, 4.8 assists and 2.3 steals a game and was a demon on defense, earning District 3-4A Defensive Player of the Year honors for the second straight seasons.
Noble Robinson, Frenship SR
The three-year starter was a steady leader for a veteran Tiger team and claimed a spot on the All-District 2-6A team. Robinson had a knack for calming the team when needed and revving his teammates up when that was the recipe for success. He averaged 10 points, 2.4 rebounds, 2.4 assists and 1.3 steals a game to help Frenship forge a 27-9 record.
Kade Spears, Lubbock-Cooper SR
Adapted well to first-year coach Will Flemons' system and was one of the most impactful playmakers in the city for a team that took big strides and returned to the playoffs. On the way to an All-District 3-5A spot, he was the Pirates' floor general and led the team with 10.4 points and 5 assists per game, while shooting at a 32% clip from 3-point range and 71% from the free-throw line.
Devin White, Monterey JR
The mercurial guard came up with big plays all over the floor and was a tone-setter in Monterey's balanced offensive attack. A second-team All-District 3-5A selection, he produced 9.1 points and 4.1 assists a game and defensively came up with 2.3 steals a contest for the aggressive Plainsmen defense.
SECOND TEAM
DeWayne Johnson, Monterey SO
Perhaps the most athletic player in the city, Johnson made a huge splash in his first year as a full-time starter by producing 11.2 points and 4.8 rebounds a game. He was a great complement to Grant when the two were on the floor together and emerged as a go-to scorer when he was the primary big man in the rotation. Nabbed a second-team All-District spot.
Jordan Palmer, Frenship SR
A talented swingman who was a force for Frenship with a team-best 12.6 points and 7 rebounds per game. He shot 56.4% from the floor and was able to consistently score on drives and in the paint regardless of the size of the defender checking him. He also recorded 4.2 deflections and 2.2 steals per game and was voted second-team All-District 2-6A.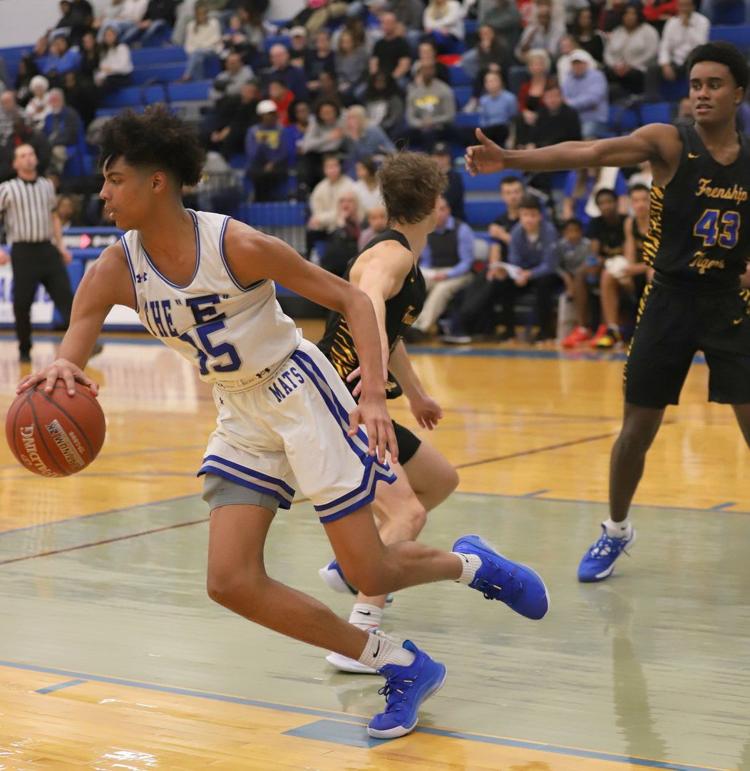 Matthew Simpson, Estacado SR
The senior playmaker gave the Matadors a reliable go-to scoring threat on multiple levels with a knack for taking the ball right at defenders and beating defenders down the court in transition. On the way to All-District 3-4A recognition, he accounted for 11.7 points and 4.9 rebounds a game and contributed 1.8 steals on defense.
D'Aequan Tillmon, Coronado SR
For a Mustang team in transition, Tillmon was the most consistent scoring threat, especially from 3-point territory. He led Coronado with 10.4 points a game and also snatched 4.8 rebounds a contest while distributing the ball well with 2.6 assists an outing on the way to second-team All-District 3-5A honors.
Kiante Williams, Estacado SO
Blossomed into a bona fide star in his first year as a starter and led the Matadors with 12 points and 6.3 rebounds a game. Blended in nicely with a veteran team as a stretch-4 who was as adept as a 3-point shooting threat as he was playing in the paint. The All-District 3-4A selection used his length and 6-foot-7 frame to block 1.6 shots a contest.
THIRD TEAM
Aidan Alvarez, Coronado SR
Finished off a solid prep career by giving Coronado a reliable scoring threat on dribble-drives and from the perimeter. He scored 9.6 points a game, grabbed 5 rebounds and led the Mustangs with 4 assists a contest and claimed a second-team spot on the All-District 3-5A unit.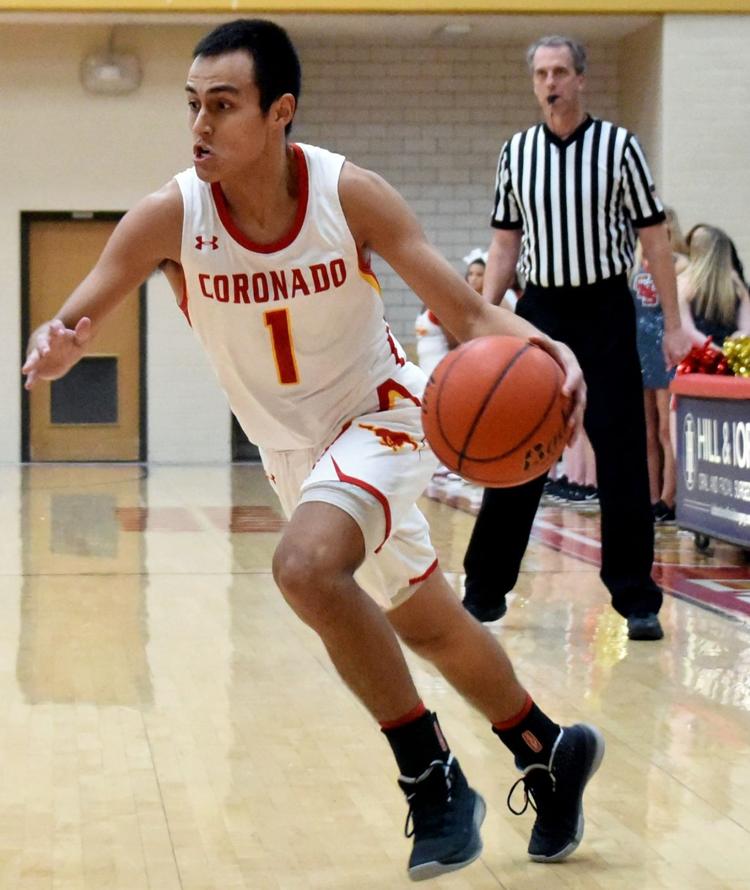 Isaiah Diaz, Estacado SR
The versatile two-sport standout gave Estacado another reliable scoring option with 9.5 points a game and teamed with Murray to give the Mats another facilitator with 2.6 assists per contest. On the way to All-District 3-4A honors, he was also a pest on defense with 2 steals every night.
Will Doherty, Lubbock-Cooper SR
Skilled big man gave the improved Pirates a strong inside presence to balance Spears. on the way to being voted second-team All-District 3-5A, he delivered 8 points and 5 rebounds a game and also showed a knack for finding open teammates with 4 assists a contest. A magnet for contact in the paint, he also shot 74% from the free-throw line.
Jeb Smallwood, Frenship JR
Feisty guard played a versatile role for the Tigers, often coming off the bench to provide a spark. An All-District 2-6A pick, he scored 7.1 points a game and chimed in with 2.8 rebounds, 1.4 assists and 1.2 steals per contest. Smallwood shot 40% from outside the 3-point arc and connected at a 68% clip from the foul stripe.
Donovan Smith, Frenship SR
The star quarterback-turned-power forward added a physical and tough element to the Frenship lineup but also showed he was athletic enough to impact games in a variety of ways. Smith supplied 8 points, 5.9 rebounds and 2 steals a game while shooting 58% from the floor and was named the District 2-6A Newcomer of the Year.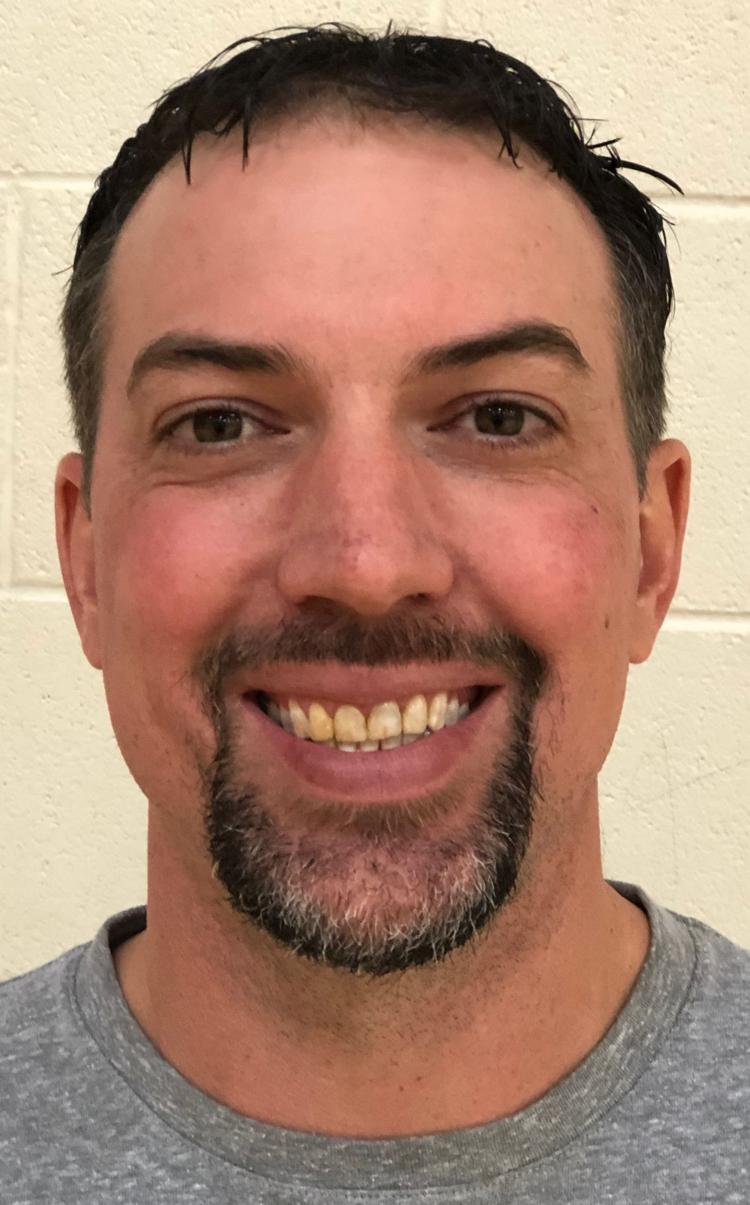 COACH OF THE YEAR
Jeremy McFerrin, Monterey
In a memorable season that ended with a close-call area-round loss to 14th-ranked El Paso Andress, McFerrin guided a talented team that was often at a size disadvantage to a strong showing in the rugger District 3-5A race. The Plainsmen nabbed third place and came within a handful of possessions of being even more in the thick of the race in games against league champion Amarillo High and runnerup Palo Duro -- all while playing at times without their best player, Camden Grant. Monterey wasn't necessarily the kind of team that got off the bus and always captured the opponent's attention, but as a unit, the Plainsmen players bought into McFerrin's system and tended to make sure foes knew who they were by the end of 32 gritty minutes.
MOST VALUABLE PLAYER
Camden Grant, Monterey SR
NEWCOMER OF THE YEAR
Donovan Smith, Frenship SR