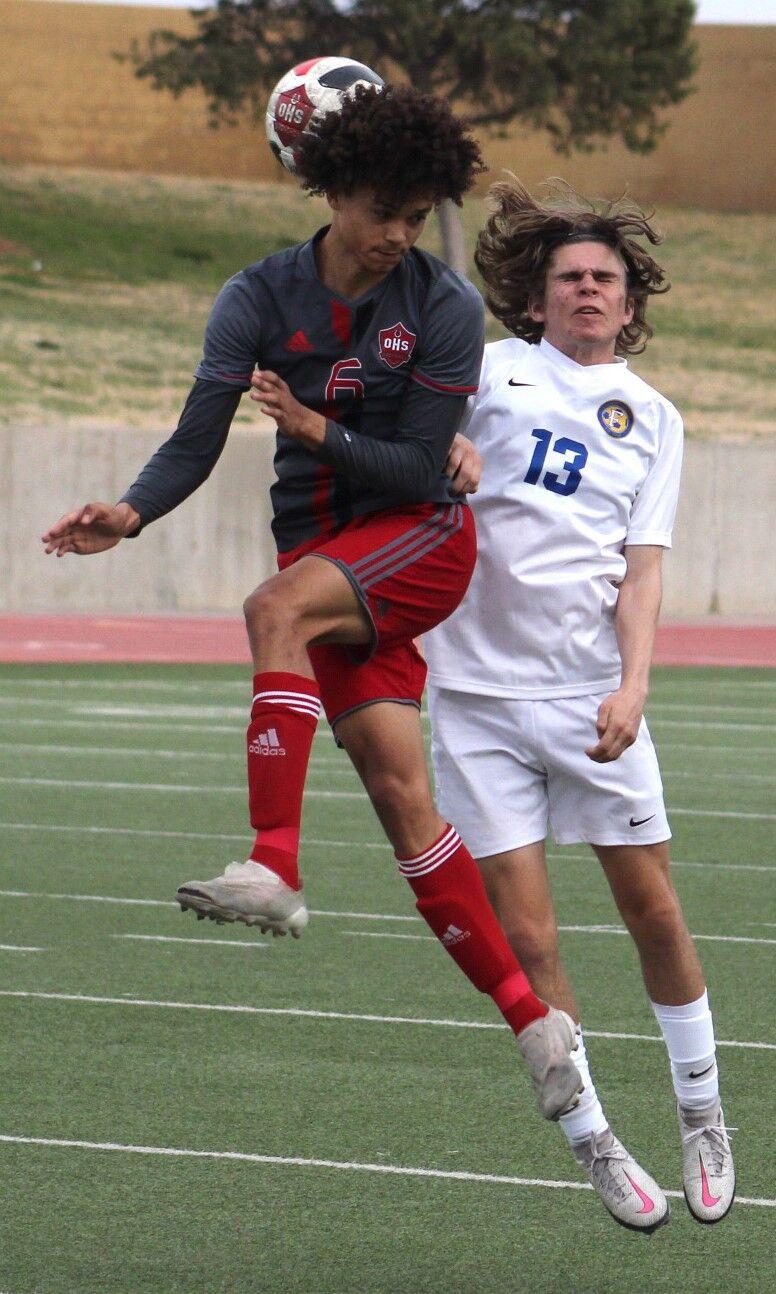 ODESSA -- Frenship narrowly defeated Odessa High 2-1 on Tuesday to secure a Class 6A playoff berth.
In a tightly contested battle, neither did could do much on offense for the majority of the first half. Odessa High's Sergio Hernandez ended the drought when he scored in the 33rd minute to give the Bronchos (4-5-8, 2-4-6 district) a 1-0 halftime advantage.
Frenship (7-5-5, 5-2-4) surged back in the second half behind Jon Olivarez's two goals. He scored the first on a counterattack and second on a 25-yard free kick. The Tigers' defense stepped up in the second half as well, shutting out Odessa High for the remainder of the game.
Frenship plays host to Midland High at 6 p.m. Tuesday in the regular-season finale.
Mustangs squeak past Lubbock High, 1-0
Coronado made the most of Senior Night with a 1-0 victory against Lubbock High.
Lukas Saldana scored the only goal for the Mustangs (3-8-4, 1-3-4,) and Lubbock High (8-5-4, 1-3-4) was unable to respond.
Both teams are back in action on Friday: Coronado plays at Lubbock-Cooper, while the Westerners take on Monterey at Plains Capital Park.
Monterey remains unscathed in district play in win over Abilene Cooper
Monterey remained at the top of the District 4-5A standings in a 4-1 win against Abilene Cooper.
The offensive onslaught for the Plainsmen (14-0-2, 6-0-1) was led by a tandem of goals from Jayden Johns. Christian Carrasco and Edgar Gonzalez also tallied scores.
A clash with Lubbock High at 5 p.m. Friday at Plains Capital Park is next on Monterey's docket.
Lubbock-Cooper notches three goals, defeats Abilene Wylie
Lubbock-Cooper stayed on Monterey's heels in the district race by topping Abilene Wylie 3-1.
The Pirates (8-3-6, 4-0-3) came out guns blazing, and Skye Cobb was the beneficiary with two goals. Cole Abernathy scored the third.
LCP is at home Friday vs. Coronado at 5 p.m.