FIRST TEAM
Avrie Douglas, Lubbock-Cooper JR
Emerged as the leader on a Lady Pirate team in transition with team-bests in scoring and rebounds (10.2 and 7.2 per game). She snared 3.5 offensive rebounds a game and also produced 4 points in transition every night out.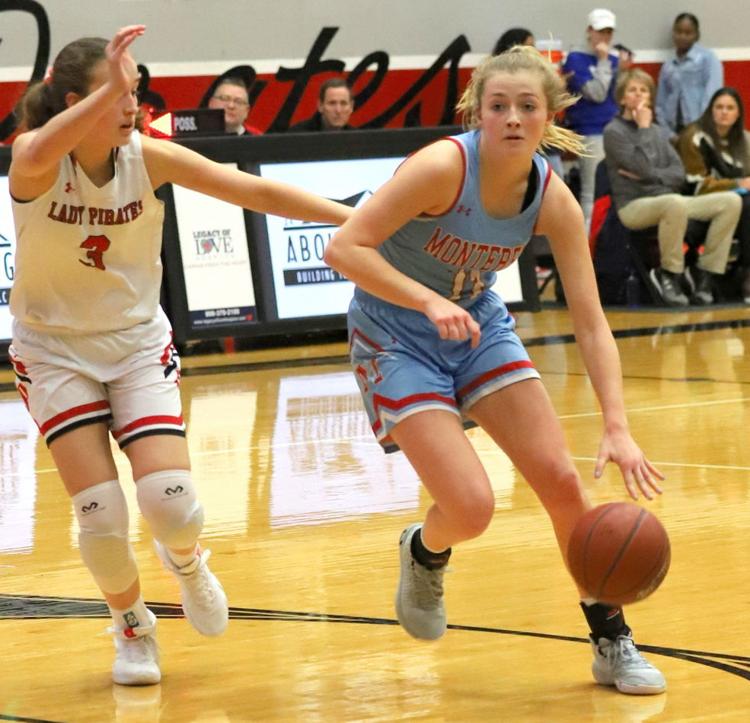 Maci Maddox, Frenship SR
Finished her sterling career the way she played the whole time – as the city's most productive all-around player. She piled up 227 assists and 155 steals to go with 12.3 points and 4.8 rebounds a game and was reliable shooter from all over the court: 46.3% overall, 41.9% from 3-point range and 78.1% from the free-throw line.
Kelly Mora, Monterey FR
Was dominant in her debut high school campaign and led the Lady Plainsmen with 11.1 points and 8.2 rebounds a game while shooting 53% from the floor. Most of her damage was down from the paint, where she paired with Maddi Stephens as a lethal inside duo, but Mora also flashed the ability to face up and connect on mid-range jump shots.
Kaylee Rendon, Frenship SR
Blossomed into one of the city's top players as a senior and led the Tigers with 12.5 points a contest, buoyed by 51.2% shooting and 41.1% from outside the arc. She also chimed in with 4 rebounds and 2 assists a contest.
Maddi Stephens, Monterey SR
Produced 10.2 points, 6.4 rebounds, 2.1 assists and 1.3 blocks a game and teamed with freshman Kelly Mora to give the Lady Plainsmen the best 1-2 inside punch in the city. She shot 49.5% from the floor and was also reliable at the foul stripe, connecting on 73.4%.
SECOND TEAM
Ashlyn Caddel, Frenship SR
Supplied Frenship with a dangerous third scoring option with 8.5 points a game and was the Tigers' most potent 3-point shooter with 77 makes in 172 launches (44.8%).
Catalina Cortez, Lubbock-Cooper SO
Quickly carved a role as a floor general for Cooper in her sophomore season with 2.9 assists a game to go with 6 points a contest. She was a pest on defense with 1.6 deflections and 1.5 steals per game and also gave LCP a strong presence at the free-throw line, connecting on 76.9%.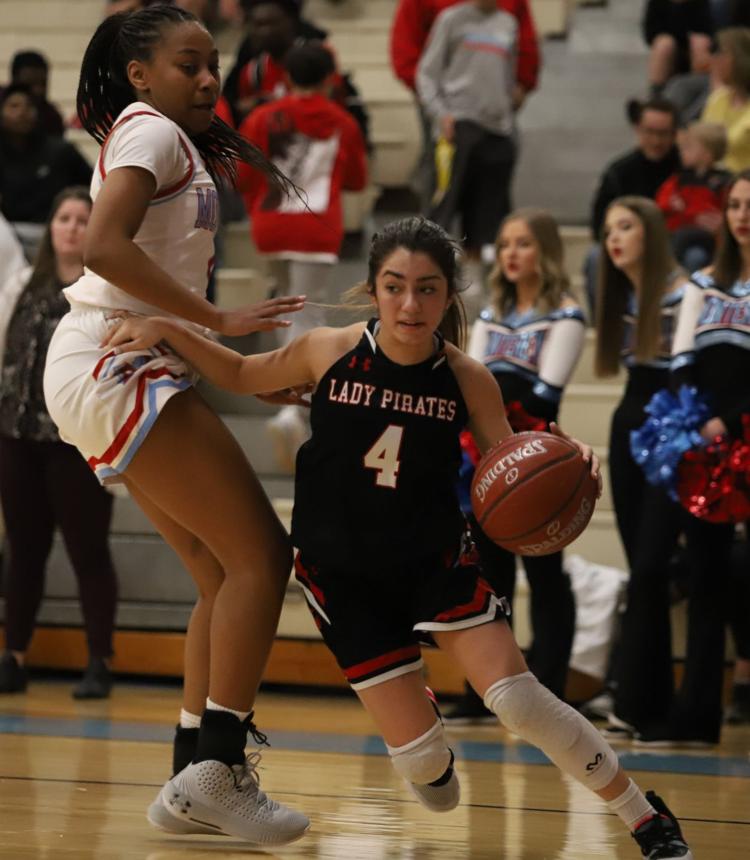 Taysha Rushton, Monterey SR
Made her one season in Lubbock memorable as a major sparkplug for the Lady Plainsmen with 10.9 points, 2.6 assists and 2.5 steals a game to help her team to a second-place finish in District 3-5A. She led Monterey with 56 3-pointers and 38.4% accuracy from deep and was a deadly free-throw shooter at 84.1%.
Kya Smith, Coronado FR
Gives the Lady Mustangs plenty of hope inside after debuting at the high school level with 5 points a game and a team-best 7.2 rebounds per outing. She led Coronado with 39 blocked shots and was a steady shooter at 42.4%.
Mia Trevino, Monterey JR
Laid the foundation to be Monterey's floor leader next season by averaging 10.2 points, 3.5 rebounds and 1.8 assists as an integral ingredient to the Lady Plainsmen season to remember. Knocked down shots at a 45.2% clip from the field, 35.2% from 3-point territory.
THIRD TEAM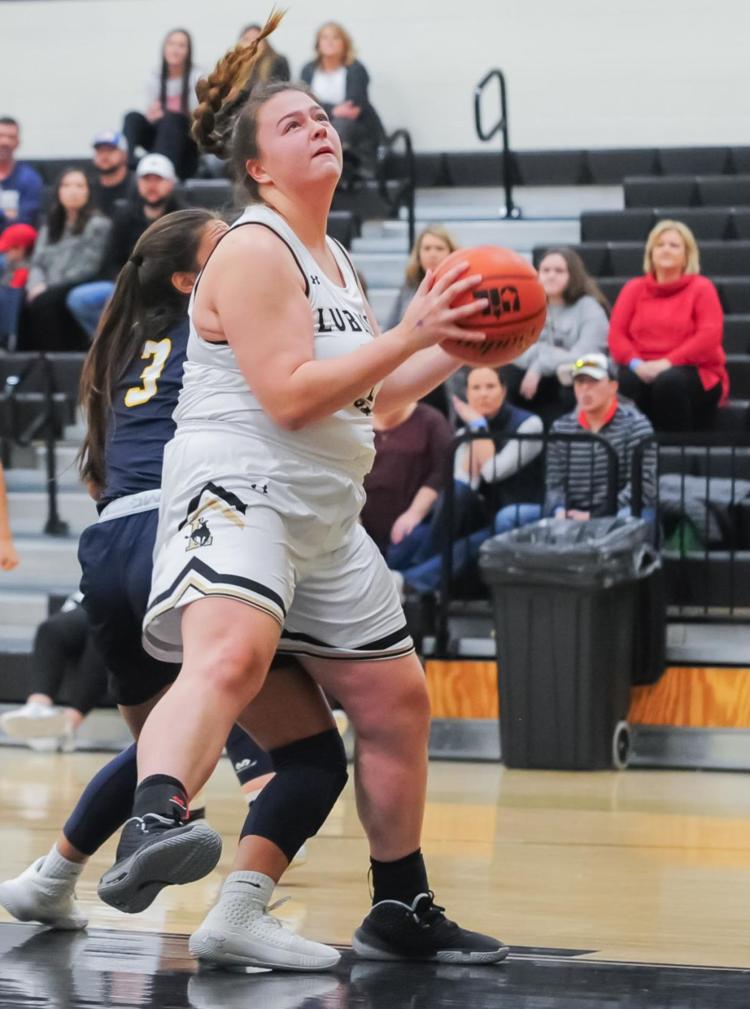 Jannaeleigh Cooper, Coronado FR
Carved a spot as a budding star by scoring 6.2 points a game and also snared 2.9 rebounds a contest. She blocked 28 shots and was second for the Lady Mustangs with 33 3-pointers made.
Zaria Fowler, Frenship SO
Showed why Frenship's future is in good hands, averaging 4.7 point and a team-best 5.5 rebounds a contest. Also showed a knack for strong team play with 43 assists and was a force on defense with 41 steals
Autumn Moore, Lubbock-Cooper JR
Gave LCP a feisty presence on defense with a team-high 2 steals per game and was also a steady scoring source with 7.5 points a game. She collected 3.5 rebounds a game and scored 4.2 points a game from the paint.
Maddie Wootan, Lubbock High JR
Was a bright spot in a tough season for the Lady Westerners, supplying 13.3 points and 6.6 rebounds per contest. She shot 55.8% from the field and was also a consistent threat when she was fouled, hitting 70& from the foul stripe. On defense, she contributed 25 steals and 24 blocked shots.
Hannah Zientek, Lubbock-Cooper SO
Blossomed as a reliable inside threat on both ends of the court and averaged 7.9 points -- 5.1 per game from the paint -- and 6.5 rebounds an outing – second in both categories to Douglas. Also led the Lady Pirates with 24 charges taken and 1.1 blocks a contest.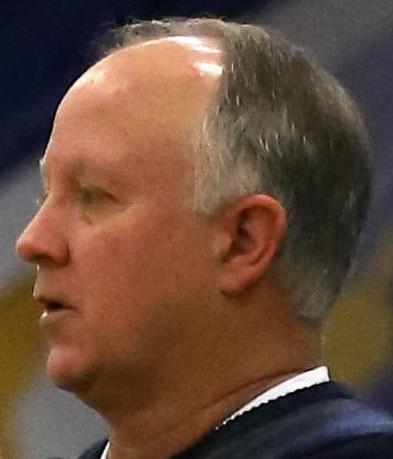 Coach of the Year
Trent Hilliard, Frenship
Guided the Tigers to a 30-6 record, their third consecutive season reaching that milestone, and the District 2-6A championship for the fourth year in a row. This one featured an undefeated run through league play for the first time and was the launching pad to a spot in the Region I-6A Tournament for the second time in three years.
Most Valuable Player
Maci Maddox, Frenship SR
Newcomer of the Year
Kelly Mora, Monterey FR